COMO SE FAZ UM RELATÓRIO
A consulta de um dicionário de Língua Portuguesa dá-nos a seguinte definição de relatório:
"exposição circunstanciada e objectiva, oral ou por escrito, daquilo que se viu, estudou, observou, analisou... "

Ao longo da tua vida académica e profissional, vais ter de produzir relatórios cujos objectivos são descrever situações, factos, actividades, comunicar um trabalho, uma pesquisa, um projecto desenvolvido. Para além do papel de comunicação que o relatório efectivamente tem, a sua elaboração permite uma análise crítica sobre o trabalho e a perspectivação da actividade futura. Daí que num relatório, não te possas limitar a descrever o que foi feito, mas como foi feito: deves registar os processos que te levaram a determinadas conclusões, as dificuldades sentidas, as hipóteses de trabalho levantadas, etc.
O professor avisa com antecedência o dia em que terás de apresentar o(s) relatório(s). Tens de reter dois aspectos muito importantes:
1 – Cumprimento do prazo – se entregas um relatório fora do prazo podes ser penalizado na avaliação. Na tua vida futura, pode até acontecer que o teu trabalho não seja aceite.
2 – Um relatório prepara-se com tempo. O conhecimento antecipado da data de entrega permite-te gerir o tempo da sua produção para que o documento final reflicta cuidado na apresentação e um conteúdo substancial, quer dizer, que reflicta de facto o teu trabalho.
No âmbito da AP vais ter de produzir diferentes tipos de relatórios:
1 - Relatório de actividade
2 - Relatório de desenvolvimento/processo
3 - Relatório do produto final
Vamos analisar os objectivos de cada um destes tipos de relatório e de seguida a estrutura que deves seguir para a sua elaboração.
1 - Relatório de actividade
– o professor pode solicitar um relatório individual ou de grupo de uma iniciativa, de uma saída ou actividade de campo, de uma visita de estudo, de um conjunto de actividades produzidas num determinado período de tempo.
2 - Relatório de desenvolvimento/processo
– está prevista a apresentação de um relatório do desenvolvimento do projecto em AP em dois momentos: * no fim do 1° período; * no Carnaval.
Contudo, o professor pode solicitar um relatório de desenvolvimento sempre que considere oportuno.
Os objectivos destes relatórios, também designados por relatórios de processo, são, entre outros, os seguintes:
permitem que o grupo e cada um dos seus elementos tome consciência do processo de execução do projecto e da participação de cada um;

ajudam a reflectir sobre as dificuldades e até bloqueios do projecto favorecendo a sua superação;

podem orientar a reformulação do projecto;

promovem a auto-avaliação;

constituem elementos de avaliação para o professor.
3 - Relatório do produto final
– acompanha a apresentação do produto no fim do ano lectivo. O produto final é a concretização do projecto desenvolvido: integra a experiência do projecto.
Pode acontecer que ao longo do ano o professor solicite produtos do trabalho, e nesse caso, estás a apresentar um relatório de produto.
Em diferentes momentos terás de apresentar quer relatórios individuais, quer relatórios de grupo. A sua solicitação é geralmente acompanhada por um conjunto de instruções que te orientam na sua produção.
A estrutura de um relatório
Vamos apresentar-te um conjunto de elementos que poderás encarar como um guião para a elaboração de relatórios. Geralmente o relatório apresenta as seguintes partes: capa, índice, texto, anexos.
Na capa devem constar os seguintes elementos:
O nome da escola

O título (por exemplo. "Relatório do Trabalho de Projecto")

A tua identificação

A identificação do professor

A data
Apesar de a capa não ter registado o número de página, conta como página 1.
Na página 2 deves registar o índice, que tem como função apresentar a estrutura do relatório e a sua localização através do registo da página. Exemplo:
1 - Introdução .............................................. 3
2 - O carácter da Área de Projecto ................ 5
3 -............................................................... 7
4 - .............................................................. 11
5 - Bibliografia ............................................. 15
6 - Anexos .................................................. 17
Deves iniciar o teu texto com uma introdução em que justificas a razão de ser do relatório e os seus objectivos. Podes apresentar, brevemente, o plano do texto que produziste. No relatório, isto é no texto propriamente dito, identificas o objectivo do relatório, descreves o trabalho que realizaste, as metodologias utilizadas, os resultados e as dificuldades que encontraste, as questões que o trabalho suscitou.
Um relatório que se limite a descrever as actividades desenvolvidas é pobre: é a reflexão sobre as dificuldades que sentiste, a forma como as ultrapassaste, o modo como interagiste com os teus colegas e com outras pessoas com quem colaboraste que torna o teu relatório um documento único, porque reflecte a tua experiência pessoal. Mostra como organizaste e desenvolveste o trabalho e a tua contribuição para o grupo: integra, portanto, uma apreciação autocrítica do teu trabalho.

Deves incluir uma conclusão onde registes comentários finais, observações críticas e um balanço genérico da actividade ou do trabalho objecto do relatório.
No teu texto, há alguns aspectos éticos que deves respeitar:
só citar documentos selectivamente consultados;

citar as fontes a que recorreste, registando todos os dados que permitam a sua identificação;

ser rigoroso no registo dos dados e nos contactos que mantiveste;

ser autêntico na descrição das tuas experiências e na análise crítica que produzas.
Nos anexos, deves integrar os documentos, gráficos, legislação, imagens, conforme o caso. Estes materiais devem ser numerados e a paginação deve continuar a do texto principal. Deves incluir também a bibliografia
Redacção e apresentação gráfica
No teu relatório, a forma como rediges tem muita importância.
procura apresentar as tuas ideias de forma estruturada, com clareza e rigor;

as frases e os parágrafos não devem ser extensos;

a expressão deve ser correcta e clara. Procura fazer várias revisões para evitares erros ou frases mal construídas;

podes utilizar a primeira pessoa do singular ou a primeira do plural.
A apresentação gráfica do relatório é também relevante, devendo-se pautar pela descrição e pela regularidade. Apresentamos-te algumas sugestões:
tipo de letra: Deves escolher uma fonte que seja discreta e bem legível;

tamanho: os textos devem ter tamanho 12; as notas de rodapé devem ser escritas em tamanho 8;

os títulos devem ser escritos a bold (negrito), hierarquizados, isto é, usando diferentes tamanhos para os títulos e os subtítulos;

espaçamento – 1,5;

tipo de papel: A4 branco.
O teu professor de AP esclarecerá os critérios que terá em conta na avaliação.
Contudo, há alguns aspectos que são comuns à avaliação dos relatórios:
a organização do trabalho;

a descrição ordenada dos procedimentos;

a justificação das opções tomadas;

a organização das ideias e dos raciocínios;




a clareza e correcção da linguagem utilizada;

a criatividade.
A título de exemplo, apresentamos dois modelos de relatórios.
O relatório que tens de apresentar para Área de Projecto é o primeiro. do ponto de vista formal. Informalmente, em diálogo com o professor ou com os teus colegas de grupo ou de turma, já produziste muitos relatórios informais. Reconheces afirmações como:
"Já percebo melhor o que se pretende com área de Projecto";

"Não sabia que as consequências das faltas em AP eram tão graves";

"Tenho tido problemas em aceder ao site x";

"O tema que o meu grupo está a desenvolver dá mais trabalho do que imaginávamos";

"Já sou capaz de organizar melhor as informações que recolho";

"Já sou capaz de trabalhar melhor em equipa".
Estas e muitas outras reflexões estão registadas, com certeza, no teu diário de bordo.
Tendo em conta o que acabámos de dizer e a orientação que tem sido desenvolvida na turma, propõe-se que elabores o teu relatório tendo em conta os seguintes itens:
Analisar as expectativas em relação à AP.

Reflectir sobre as mudanças que esta área exige e os desafios que coloca.

Analisar as actividades que desenvolveste no âmbito das técnicas de investigação e das suas aplicações. Reflectir sobre as aprendizagens que fizeste.

Descrever a forma como o tema foi escolhido e a sua relação com os teus interesses as tuas opções vocacionais e profissionais.

A experiência do trabalho de grupo.

Planificação do projecto.

Perspectivas de trabalho.
O registo das dificuldades sentidas e a forma de as superar
Para elaborares o relatório irás recorrer aos diário de bordo, ao teu portefólio/dossier individual de projecto, onde tens os materiais organizados, aos registos pessoais que foste fazendo, à planificação das tarefas, etc.
COMO SE FAZ UM PORTEFÓLIO
"Em Área de Projecto, o portefólio é constituído pelo conjunto dos trabalhos produzidos ao longo do desenvolvimento do projecto.
Permite seguir o modo como vais construindo, com os outros, o projecto e reflectir o teu contributo pessoal. Implica organização, planeamento e contextualização dos materiais que reflectem a prática do teu trabalho.
O portefólio concretiza-se numa pasta, num dossier de argolas, que integra o material recolhido e produzido.
Pode também ser apresentado em suporte digital (por exemplo, CD). Permite a compreensão detalhada das várias componentes do processo de trabalho constituindo um importante meio de avaliação.
O portefólio é um registo global de um percurso, de um processo pessoal de aprendizagem, sendo portanto único. É um instrumento de trabalho em constante reformulação.
O que constitui o portefólio
Não é possível fazer uma listagem exaustiva dos materiais que constituem o portefólio porque este tem de reflectir o projecto, o trabalho concreto que está a ser desenvolvido. Contudo, a listagem que se segue é um indicador do que pode fazer parte de um portefólio:

documentos que são os produtos das investigações levadas a cabo e que podem ter várias origens: entrevistas, questionários, pesquisas bibliográficas, etc. Este material deve ser acompanhado por uma fundamentação rigorosa;

comentários e reflexões críticas;

relatórios de actividades e relatórios individuais de desenvolvimento;

sínteses, fichas de leitura e de análise de filmes;

levantamento de problemas;

fotografias e outras produções gráficas;

bibliografia e outros recursos;

comentários produzidos por outras pessoas;

auto-avaliação e hetero-avaliação.
Todos os materiais que reflictam o teu percurso pessoal de trabalho no desenvolvimento do projecto devem ser integrados no teu portefólio. Contudo, o portefólio não é uma acumulação mais ou menos volumosa de materiais. Se o fosse, confundia-se com um dossier.
Características de um portefólio
Que características devem ter os matérias seleccionados? Vamos apresentar algumas delas:

oportunidade/significado
- no portefólio não se reúnem todos os materiais produzidos ou recolhidos. Tem de haver uma selecção, integrando aqueles que sejam significativos e adequados ao processo de desenvolvimento do trabalho. Isso não significa que não se incluam materiais que reconheces que não foram úteis para o trabalho. Nesse caso, justificas o motivo da sua exploração e posterior exclusão;

diversidade
- o portefólio, para além de reflectir as diferentes fases da investigação e produção do projecto, traduz o recurso a várias fontes e pontos de vista. A lista que registámos no ponto anterior manifesta essa diversidade;

organização
- enquanto que um dossier é uma colecção de documentos, o portefólio implica organização que se reflecte na integração dos documentos de modo regular e planificado. Seleccionados, tendo em conta os objectivos e o percurso de trabalho, os documentos devem ser datados e devidamente contextualizados;

criatividade
— a apresentação de soluções originais é um elemento de valorização de um portefólio;

fundamentação
- as opções tomadas devem ser fundamentadas, isto é, apresentam a justificação. A escolha dos documentos seleccionados deve ser também justificada;

reflexão
- esta será uma das mais importantes componentes do portefólio dado que deve acompanhar os trabalhos ou realizações produzidas pelo seu autor. É a reflexão que está na base da selecção dos materiais. É pela reflexão que o aluno toma consciência dos seus progressos: distingue a forma como uma mesma actividade é encarada, por exemplo, por diferentes elementos do grupo que desenvolveram a mesma tarefa. O portefólio deve reflectir a identidade do seu autor.
Construído ao longo do ano, acompanhando a evolução do trabalho, vai assumindo diferentes versões. Por exemplo, no final do ano já integra a descrição do produto final, a avaliação da sua apresentação pública, o relatório do produto, etc. O portefólio cresce e evolui com o projecto.
Como organizar o portefólio
Como já afirmámos, o portefólio não é uma colecção, uma acumulação de materiais. Na base da concepção do portefólio está a planificação, a selecção e a organização do material. Estas características devem manifestar-se na forma como o organizas. Seguem-se algumas sugestões para a organização do portefólio:

folha de rosto com identificação;

inclusão de um índice ou sumário;

apresentação/justificação do projecto;

organização em partes que revelem uma estrutura adequada;

inclusão de separadores claramente identificados.
Deves ter muita atenção ao aspecto gráfico, que deve ser cuidado e motivador da sua consulta. Podes seguir algumas das instruções que já te demos sobre a apresentação gráfica quando abordámos o relatório. Para poderes auto-avaliar o teu portefólio, apresentamos-te uma sugestão de lista de verificação que te permitirá aferir
alguns aspectos do teu produto:
Aspectos orientadores a levar em conta na Disciplina de Área de Projecto
Eis um texto orientador da disciplina de Área de Projecto. Leiam-no com atenção, pois será importante tomarem-no como referencia no desenvolvimento do vosso trabalho. (os bolds e os sublinhados são meus):
O Trabalho de Projecto é um método de trabalho que se centra na investigação, análise e resolução de problemas em grupo. O termo "projecto" vem do latim pro+jectare e significa "lançar para a frente, atirar". Projectar significa investigar um tema, um problema, uma situação com o objectivo de a conhecer e, se possível, apresentar interpretações e/ou soluções novas.
Uma das características mais marcantes do Trabalho de Projecto é o papel do aluno no processo de aprendizagem; o trabalho está centrado nos alunos porque são eles que escolhem os temas, os problemas dos projectos que vão desenvolver, investigar e apresentar o produto final.
A planificação do projecto e as tarefas inerentes à sua concretização baseiam-se na iniciativa dos alunos: cabe-lhes escolher e dividir entre si as tarefas, bem como proceder à sua execução, estando subjacente a planificação das actividades. Este tipo de trabalho exige, portanto, capacidade de gestão do tempo e das tarefas.
Cabe aos professores acompanhar, coordenar e avaliar a concretização das tarefas dos projectos e a sua divulgação, isto é, gerir, orientar avaliar o trabalho. Cabe-lhes, como orientadores, analisar as possibilidades reais de concretização do projecto tendo em conta os recursos e o tempo disponíveis. Assumem face ao projecto uma atitude de crítica construtiva, identificando os aspectos fortes e os aspectos fracos para melhorar o projecto.
O trabalho dos alunos desenvolve-se em pequenos grupos em que os elementos que os constituem se apoiam e cooperam. Os alunos colaboram e, juntos, procuram desenvolver o projecto que se propuseram concretizar. É, portanto, uma aprendizagem cooperativa, isto é, o conhecimento constrói-se no processo de interacção entre os alunos, entre estes e o professor, bem como com outros elementos da comunidade. Um dos aspectos mais marcantes do Trabalho de Projecto é o facto de se fundar no trabalho de grupo o que permite desenvolver o sentido de responsabilidade, a solidariedade e o espírito de equipa.
Este papel activo dos alunos confere-lhes mais responsabilidades: efectivamente, a autonomia do trabalho tem como complemento a responsabilização.
Por outro lado, e este é um dos aspectos mais importantes do Trabalho de Projecto, os conhecimentos, as experiências e os recursos dos alunos são valorizados constituindo estímulos para a aquisição de novos conhecimentos.
O professor acompanha o desenrolar do trabalho dos grupos apoiando-os na ultrapassagem de dificuldades de desenvolvimento assim como na superação de crises, conflitos e bloqueios que surgem no decorrer do trabalho.
O trabalho de Projecto visa vários objectivos ao nível do saber. O desenvolvimento do projecto convoca um conjunto de conhecimentos que, geralmente, são apreendidos de forma fragmentada, veiculados nas diferentes disciplinas, o que conduz, muitas vezes, a uma visão distorcida da realidade.
Ao desenvolver um projecto, os diferentes conhecimentos são convocados para, de forma interdisciplinar, os alunos conhecerem um problema, uma questão, recorrendo a várias áreas do saber para, de forma integrada, concretizarem o projecto.
Um outro aspecto muito importante desta metodologia consiste na aplicação dos conhecimentos à realidade concreta: este é o ponto de partida e de chegada do projecto. O trabalho desenvolve-se no contexto social.
É utilizando um conjunto de técnicas de pesquisa que os alunos produzirão conhecimento sobre a realidade e, poderão intervir nela: a relação teoria-prática é uma das características mais importantes do Trabalho de Projecto. Nesse processo de pesquisa e de acção, os alunos desenvolvem um conjunto de competências, de saberes-fazer que serão úteis na sua vida escolar e profissional.
As fases do desenvolvimento de um projecto
Como já dissemos, um projecto visa conhecer um problema, uma situação. A escolha e a realização do trabalho desenvolvem-se em grupo, implicando uma prévia negociação entre os seus membros. Assim, o projecto deve corresponder às necessidades e interesses do grupo, não podendo ser imposto, porque implica a adesão e participação activa, motivada e interessada de todos.
Apresentamos, de seguida, seis etapas ou fases do desenvolvimento de um projecto.(algumas propostas integram etapas, outras desdobram-nas).
1 – Identificação da situação-problema
Esta fase corresponde à escolha da situação-problema que constituirá o projecto a desenvolver pelo grupo de trabalho. Depois de identificado o campo de problemas escolhe-se e formula-se o problema a investigar. Esta escolha tem de ser fundamentada, isto é, deve ser explicitada a razão ou razões da escolha.
2 – Formulação de problemas parcelares
A situação-problema deve ser descrita, enquadrada, caracterizada, o que permitirá o seu desdobramento em problemas parcelares.
3 – Esboço de planificação de trabalho
Nesta fase procede-se ao levantamento dos recursos (meios de resolução do problema) e limitações condicionantes do desenvolvimento do trabalho. São definidas as tarefas a levar a cabo pelos diferentes elementos do grupo, a escolha dos métodos e técnicas de pesquisa e a respectiva calendarização. Este esboço de planificação está sujeito a várias reformulações.
4 – Investigação e produção
O contacto com o meio através do trabalho de campo é o momento privilegiado da recolha de dados que depois terão de ser tratados. É a partir dos dados recolhidos e trabalhados, da integração dos conhecimentos relacionados com a realidade estudada, que se concretiza o produto ou os produtos. Estes reflectem a articulação entre a teoria e a prática, entre o saber e o saber-fazer.
5 – Apresentação dos trabalhos
Os produtos finais são apresentados à comunidade podendo assumir formas diversas: relatórios, filmes, exposições, dramatizações, objectos, maquetes, etc.
A avaliação é feita ao longo do desenvolvimento do projecto. A avaliação contínua – auto e heteroavaliação – permite reformular estratégias e reflectir sobre a dinâmica do grupo de trabalho.
A avaliação do produto final é uma avaliação global – do processo e do produto.
Manuela Matos Monteiro
(a partir de "Área de Projecto, Guia do Aluno" Porto Editora, pp. 87-90)
TNT - Destaques da programação de 03 a 09 de Julho
Destaques da programação TNT. (Imagem/Divulgação)
Confira os destaques da programação do canal TNT de 03 a 09 de Julho. O filme Malévola, com Angelina Jolie, é destaque na programação.
Domingo, 9 de julho, às 21h30
TNT Megafilm
Malévola - (Maleficent, 2014) Aventura, EUA, 10 anos. Direção: Robert Stromberg. Com Angelina Jolie, Sharlto Copley, Elle Fanning. Sinopse: Baseado no conto da Bela Adormecida, conhecemos melhor o passado da famosa vilã Malévola. Antes uma bela e ingênua jovem de asas negras e chifres, Malévola levava uma vida pacífica como protetora dos Moors, reino encantado no meio da floresta. Desde pequena, essa garota mantém a paz entre os reinos, até se apaixonar pelo garoto Stefan. Os dois iniciam um romance, mas Stefan tem a ambição de se tornar líder do reino vizinho e abandona Malévola, traindo-a de forma cruel no processo. Malévola então se torna uma mulher vingativa e amarga, que decide amaldiçoar a filha recém-nascida de Stefan, Aurora. Com o passar dos anos, Malévola começa a ficar confusa em relação a seus sentimentos pela jovem e pura princesa e o encontro das duas promete mudar a vida dos dois reinos para sempre.
Segunda-feira, 3 de julho, às 20h55
Minha Mãe É Uma Peça – (2013) Comédia, Brasil, 12 anos. Direção: André Pellenz. Com Paulo Gustavo, Rodrigo Pandolfo, Mariana Xavier Sinopse: Dona Hermínia é uma mãe divorciada que resolve sair de casa após se decepcionar com os seus três filhos: Marcelina, Juliano e Garib. Durante uma conversa, eles dizem que a consideram insuportável e decide passar uns dias com sua tia Zélia. Durante esse tempo, fala sobre a relação com cada um deles Dona Hermínia é uma mãe divorciada que, um dia, Ela vai para o apartamento de sua tia Zélia esfriar a cabeça e repensar a vida. Os filhos, sozinhos em casa, a princípio apreciam a liberdade, mas depois veem que não é fácil ficar longe da mãe.
Terça-feira, 4 de julho, às 22h30
TNT Megafilm
Depois da Terra – (After Earth, 2013) Aventura - Ação, EUA, 12 anos. Direção: M. Night Shyamalan. Com Jaden Smith, David Denman, Will Smith Sinopse: Há mais de mil anos, um cataclismo tornou a Terra um lugar hostil e forçou os humanos a se refugiarem no planeta Nova Prime. Depois de enfrentar diversas missões especiais em nome da humanidade contra a raça alienígena conhecida como S'krell, o general Cypher Raige retorna à sua família e ao filho de treze anos. Entretanto, antes de se aposentar, uma chuva de asteroides faz com que a nave onde pai e filho estavam caia na Terra. Cypher fica muito ferido e cabe ao adolescente Kitai Raige seguir as ordens do veterano, aprender a encontrar água, comida e mantê-los vivos para conseguirem sair do planeta dominado por espécies ameaçadoras, evoluídas para eliminar a raça humana. Para piorar, um S'krell que havia sido capturado está à solta na selva.
Quarta-feira, 5 de julho, às 21h40
Riddick 3 – (Riddick, 2013) Ação, Inglaterra, 16 anos. Direção: David Twohy. Com Vin Diesel, Katee Sackhoff, Karl Urban. Sinopse: Riddick, o homem mais procurado da galáxia, foi abandonado à própria morte em um planeta habitado apenas por animais selvagens. Ele deseja retornar ao seu planeta natal, mas precisa encontrar um jeito de sobreviver. Quando dois grupos de mercenários chegam ao planeta, com o objetivo de capturar Riddick, ele passa a usá-los a seu favor na tentativa de escapar.
Quinta-feira, 6 de julho, às 22h30
TNT Nitro
Alvo Duplo – (Bullet To The Head, 2012) Ação, EUA, 16 anos. Direção: Walter Hill. Com Sylvester Stallone, Sung Kang, Sarah Shahi, Adewale Akinnuoye-Agbaje, Jason Momoa, Christian Slater. Sinopse: Vingança é um desejo. Após uma traição, um matador de aluguel de Nova Orleans tem o seu parceiro morto. Para encontrar o assassino, ele decide colaborar com um policial. Mas sua filha é sequestrada, e a busca se torna tão desesperada que inclui balas e até lutas com machados.
Sexta-feira, 7 de julho, às 22h30
Caçada Mortal – (A Walk Among The Tombstones, 2014) Suspense - Dama, EUA, 16 anos. Direção: Frank Scott. Com Liam Neeson, Patrick Mcdade, Maurice Compte. Sinopse: O detetive particular Matthew Scudder é um ex-policial que trabalha com os mais variados casos em Nova York e, muitas vezes, age fora da lei. Ex-alcóolatra, Matthew é assombrado por uma tragédia do passado, afinal, em 1991, mata dois ladrões, mas não consegue impedir que uma garotinha de sete anos morra no tiroteio, o que o obriga a se aposentar. Oito anos depois do incidente, com certa relutância, aceita ajudar um traficante de drogas que está atrás dos homens que sequestraram e mataram sua esposa. Quando sua investigação começa, imagina não passar de nada além de uma vingança, mas não demora muito para que Matt descubra que o procurado já havia cometido este tipo de crime. Aos poucos, revela uma conspiração que coloca diversas outras pessoas em risco.
Especial Bem-Vindo a Hogwarts
Especial Bem-Vindo a Hogwarts. (Imagem/Divulgação)
Sábado, 8 de julho, a partir das 13h10
Em celebração aos 20 anos de lançamento do 1º livro de uma das sagas mais amadas no mundo, a TNT preparou mais um especial com os filmes do Harry Potter. Aproveite a sua tarde de sábado para acompanhar Harry, Hermione e Rony enfrentando perigos e forças malignas no mundo mágico criado por J.K. Rowling!
Serão 4 filmes na sequência a partir das 13h10: Harry Potter e a Pedra Filosofal | Harry Potter e a Câmara Secreta | Harry Potter e O Cálice de Fogo | Harry Potter e o Enigma do Príncipe.
Fairline launches new brand film in honour of its 50th anniversary
The film showcases Fairline's passion for perfection, beauty and performance. It brings to life Fairline's rich history of building timeless, classic yachts, its dedication to exceptional British craftsmanship, the exquisite materials chosen, its investment in cutting edge innovation, design and technology and the attention paid to ensure every perfect detail.
The brand film is one of Fairline's Golden Moments for 2017. The Golden Moments campaign, which was launched with the unveiling of a limited edition commemorative book at London Boat Show 2017, marks a year of celebrations in honour of the British boatbuilder's 50th anniversary, where customers and dealers will be given exclusive opportunities to create and celebrate a whole year of new Golden Moments throughout 2017, culminating in the second volume of the commemorative book due to be launched at the end of the year.
Show première of the Targa 48 OPEN at Festival de la Plaisance de Cannes
Visitors to the boat show will be amongst the first to see the latest innovations, exceptional quality of finish, and evolution of British craftsmanship that Fairline has mastered over the years.
The Targa 48 OPEN is the first of three 48ft models that the leading luxury motor yacht manufacturer is launching over the coming months, and the first model to come out of Fairline's newly revamped manufacturing facility following a £2.8m investment.
The 48 OPEN is an exciting new addition to the Fairline Targa range and is set to take the true Mediterranean spirit and style to the rest of the world. A beautifully appointed two cabin, double en-suite model, the Targa 48 OPEN is geared towards the design trend of spacious sociable areas - both inside and out. The model also features an electric canvas roof as standard, as well as a garage for optional jet tender and a submersible platform.
James Robinson, Sales and Marketing Director at Fairline Boats, commented: "We are very excited about the launch of the Targa 48 OPEN and looking forward to showcasing her at this prestigious event. The Festival de la Plaisance de Cannes is the gateway to the Mediterranean motor yachting world and the perfect place to launch the Targa 48 OPEN. A lot of work has gone into this new model and we are delighted with the results."
Fairline will launch the second new model in the Fairline 48ft range, the Squadron 48, at the 2013 PSP Southampton Boat Show, and the Targa 48 GRAN TURISMO will follow at the Tullett Prebon London Boat Show in 2014.
Targa 48 OPEN – First sea trial report out now in Motor Boat and Yachting
We have been delighted with this boat, which we have invested in considerably, using cutting-edge technology and design innovations. We were of course very pleased to read the Motor Boat & Yachting team are fans too!
Here's a few things they had to say about the new Targa 48 OPEN...
"So how does a voluminous sportscruiser designed with accommodation firmly in mind handle out on the water? Very well indeed. And I mean impressively well, regarding of the extra height and beam it carries relative to its predecessor."
"Relaxing and easy-going best describe the driving experience."
"This 48 feels more glued to the water than many IPS boats..."
"Also very impressive is the way the 48 trims, whatever speed it runs at."
"Fairline's performance department can pat itself on the back. We achieved a healthy 32.2 knots flat out, a good speed for a big beamy cruiser with twin 435hp that's actually over 50ft long."
And the overall verdict was...
"The new Targa 48 OPEN is not just Fairline's latest boat, it's the dawn of a whole new ideology. Two building methods new to Fairline – resin infusion and monocoque deck construction – have allowed this builder to design a boat that would otherwise not have been a feasible proposition. Hand in hand with these developments have come improvements in Fairline's manufacturing process, not monumental, but significant enough to ensure yet more consistency and higher quality."
Visit www.mby.com
Fairline Targa 48 OPEN premières at Goodwood Festival of Speed
Visitors and VIPs at this iconic event were some of the first to see the latest innovations, exceptional quality of finish and evolution of British craftsmanship that Fairline has mastered over the years.
The first model from the new 48 range is proving to be very popular with the next two models in the range due to launch later this year. The Targa 48 OPEN is available globally from August 2013 and is an impressive addition to the Fairline range.
James Robinson, Sales and Marketing Director at Fairline Boats, commented: "The première of the Targa 48 OPEN was a great success and we received some very positive feedback. The Festival of Speed is a showcase for decades of engineering excellence and we were proud to be premièring another iconic example of great British manufacturing in such good company.

"Preparation for the new 48 range has included the implementation of a new product development strategy and we have invested a considerable amount of time listening to what our customers want. We have worked diligently over the past 18 months to implement a new manufacturing programme at Fairline, and the Targa 48 OPEN is the culmination of manufacturing and design innovation. Fairline's high standards can be seen throughout the Targa 48 OPEN, cementing our renowned reputation for engineering integrity and flawless sea-keeping."
Following the Goodwood Festival of Speed the Targa 48 OPEN will be part of the Fairline South Coast Tour in August where visitors are invited on board to experience the boat. She will also be making her show debuts at Southampton Boat Show and Cannes Boat Show later in the year.
World première of the Targa 48 OPEN at Goodwood Festival of Speed
Visitors and VIPs at this iconic event will be some of the first to see the latest innovations, exceptional quality of finish and evolution of British craftsmanship that Fairline has mastered over the years.
The first model from the new 48 range is already forward sold until early 2014, and the next two models in the range are due to launch later this year. The Targa 48 OPEN is available globally from August 2013 and is set to be an impressive addition to the Fairline range.
This new model will be powered by Volvo Penta IPS matched to a dynamic new hull designed specifically for the new range, making significant use of new technologies and industry-leading production systems. This has ensured the new Targa offers the very highest levels of quality and performance, with significant weight reduction, exceptional engineering and excellent sea-keeping – everything you would expect from a Fairline.
The Targa 48 OPEN is a beautifully appointed two cabin, double en-suite model which is geared towards the design trend of spacious sociable areas - both inside and out. The Targa 48 OPEN features an electric canvas roof as standard, as well a garage for optional jet tender and a submersible platform. Accommodation below deck includes a mid master and a forward double, with V berth conversion, as well as a galley with full height fridge/freezer and spacious saloon/dinette with optional sofa bed or third cabin.
James Robinson, Sales and Marketing Director at Fairline Boats, commented: "We are very excited about the première of the Targa 48 OPEN - the first of the new range. The Festival of Speed is a showcase for decades of engineering excellence and we are proud to be premiering another iconic example of great British manufacturing in such good company.

"Preparation for the new 48 range has included the implementation of a new product development strategy and we have invested a considerable amount of time listening to what our customers want. We have worked diligently over the past 18 months to implement a new manufacturing programme at Fairline, and the Targa 48 OPEN is the culmination of manufacturing and design innovation. Fairline's high standards can be seen throughout the Targa 48 OPEN, cementing our renowned reputation for engineering integrity and flawless sea-keeping."
Fairline North Mallorca awarded Dealer of the Year
Leading luxury Motor Yacht manufacturer, Fairline Boats hosted its annual dealer conference on Tuesday 11th June at Rushton Hall, highlighting its new state-of-the-art manufacturing facility and 48ft range. The conference saw the Targa 48 OPEN being unveiled to Fairline's global dealers ahead of its world debut in July, and included a tour of the new manufacturing facility, presentations from key suppliers, and an awards dinner. The awards ceremony celebrated the best in category for Fairline dealers including the Service Excellence Award, the Vision & Investment Award and the Dealer of the Year Award.
The full list of awards and winners in each category include:
Service Excellence Award – Fairline Channel Islands
Marketing Innovation Award – Fairline Florida
Dealer of the Year Award – Fairline North Mallorca
Vision & Investment Award – Fairline Turkey
Vision & Investment Award – Fairline India
James Robinson, Sales and Marketing Director at Fairline Boats, commented: "The 2013 Fairline Dealer Conference has truly highlighted the incredibly high standards of Fairline dealers worldwide. The award winners epitomise the innovation, vision and customer service that Fairline is renowned for.
"We are very proud of our dealerships, and see them as a vital part of making Fairline Boats the world-class luxury brand that it is. Their intimate local knowledge and experience ensures we can offer a consistently high level of service right around the world."
The 2013 Fairline Dealer Conference also included business updates from Fairline and Better Capital and gave Fairline suppliers the opportunity to network with individual dealers.
Fairline Boats enjoy another successful Istanbul Boat Show
The world's second-largest indoor boat show played host to the regional launch of Fairline's latest Targa 62 GRAN TURISMO.
The stunning sports yacht was a key attraction at the nine-day event and formed a central feature of Fairline Turkey's truly impressive stand – the second-largest show stand in the world from the leading luxury motor yacht manufacturer.
Thousands of customers were served up exotic teas and champagne in beautiful surroundings with new and current owners welcomed aboard a lineup of models including the Targa 38 OPEN, Targa 50 GRAN TURISMO, Squadron 42, Squadron 50 and Squadron 65 with four cabin layout.
James Robinson, Sales and Marketing Director at Fairline Boats, commented: "Eurasia Boat Show is fast becoming one of the leading boat shows in the calendar and boasts 35,000 square metres of boats and attractions across seven halls. Our presence at the event, as well as our continued commitment to new product development, further underlines our commitment to invest and grow new and current international markets. We were delighted to share the news of the three new models coming to market during 2014 and customers were keen to hear we will be growing our product portfolio to 14-16 models, with plans firmly underway to reach this and grow our dealer support network alongside it."
Fairline Turkey also used the event to launch its new used boat brand Boatmart.com.tr. BoatMart leads the way in Turkey for brokerage services and has become the brokerage portal of choice for many of the world's most prestigious boat brands.
Fairline implements manufacturing change programme
The significant changes see Fairline move from eight single model lines to three mixed model lines, as well as create dedicated centres of excellence for moulding and furniture production – creating a roadmap for sustained growth of this iconic British brand.
The changes will enable Fairline to achieve greater flexibility in its production processes and will drive higher levels of labour productivity and materials utilisation. The new programme will improve even further the fastidious build quality that Fairline is, justifiably, renowned for.
Alistair Schofield, CEO at Fairline Boats commented: "As a brand, we have reacted dynamically to the challenging economic environment and moved the business forward significantly over the last year. We have invested in our manufacturing facilities to create more flexibility in our production system, including the creation of a dedicated centre for excellence for furniture production, which is based on greater utilisation of CNC production technology.
"We recognise that investment in technology will improve our efficiencies, but throughout the development of this programme we have also remained relentlessly focused on the importance of retaining the high quality standards that Fairline is renowned for and ensuring this change has a positive impact on the already very high build quality of the boats we produce. We are delighted with the results of the programme and the benefits this will offer us, our dealer network and our customers for our 2013 model year."
The trio of new 48-foot models will all be manufactured utilising the revised manufacturing facilities. The Targa 48 OPEN, the first in the range, will make its world debut in summer 2013.
Fairline Boats manufactures luxury motor yachts from 38-78ft in two distinct ranges, Targa and Squadron.
Trio of global debuts planned for Fairline boats in 2013
2013 is set to be a big year for leading luxury motor yacht manufacturer, Fairline Boats, with the introduction of three new exciting 48ft models. The first model to arrive this summer will be the Targa 48 OPEN which is already forward sold until early 2014. This will be closely followed by the Squadron 48 in autumn 2013 and the Targa 48 GRAN TURISMO later this year.
All three models will be powered by Volvo Penta IPS matched to a dynamic new hull designed specifically for the new range and making significant use of new technologies and industry-leading production systems. This has ensured the new 48s offer the very highest levels of quality and performance, with significant weight reduction, exceptional engineering and excellent sea-keeping – everything you would expect from a Fairline.
Fairline has developed the new trio with careful attention to global customer feedback. As a result, customers have an array of options to ensure each is perfectly suited to different markets. All models will be available with variable two or three cabin layouts and owners will enjoy plentiful storage throughout, considered layouts and practical yet clever touches.
James Robinson, Sales and Marketing Director at Fairline Boats, commented: "We have implemented a new product development strategy and invested a considerable amount of time listening to what our customers want. We are incredibly excited about the new range and have worked diligently to ensure the new hull matches the characteristics of IPS to retain our renowned reputation for engineering integrity and flawless sea-keeping. We are looking forward to releasing details of all models at upcoming boat shows and events and securing even more forward orders over the coming months."
Targa 48 OPEN – Launching in summer 2013
The Targa 48 OPEN is a beautifully appointed two cabin, double en-suite model which is geared towards the design trend of spacious sociable areas - both inside and out. The Targa 48 OPEN features an electric canvas roof as standard, as well a garage for optional jet tender and a submersible platform. Accommodation below deck includes a mid master and a forward double, with V berth conversion, as well as a galley with full height fridge/freezer and spacious saloon/dinette with optional sofa bed or third cabin.
Squadron 48 - Launching in late 2013
The Squadron 48 will feature a spacious flybridge with large seating area and a sunbed conversion. A submersible bathing platform to accommodate a jet tender is also featured. The twin transom gates lead to a well-appointed cockpit, and an optional BBQ package is offered which includes a sink, griddle, fridge and icemaker. The stainless steel doors lead to a welcoming saloon, with large seating areas to both port and starboard, as well as further seating provided alongside the twin helms. Down below there are three cabins as standard with the flexibility of a dinette option in place of the third cabin.
Targa 48 GRAN TURISMO – Launching in late 2013
The Targa 48GT will feature a glazed electric hard top roof with a spacious, sociable upper deck, J-shaped cockpit seating with table, and optional sunbed conversion. The saloon offers plentiful seating, in addition to a well-appointed helm station with twin seats. The lower deck has three cabins as standard and there is an optional lower saloon/dinette in lieu of the third cabin layout.
Customers can find out everything they want to know about the new range by visiting Fairline's stand, A300 at the Tullett Prebon London Boat Show.
NPR Continues To Find Hundreds Of Cases Of Advanced Black Lung
NPR's ongoing investigation of the advanced stage of the fatal lung disease that afflicts coal miners has identified an additional 1,000 cases in Appalachia. That brings the NPR count of progressive massive fibrosis, the most serious stage of the disease known as black lung, to nearly 2,000 cases in the region, all of which were diagnosed since 2010. In the same period, researchers at the National Institute for Occupational Safety and Health reported just 99 cases nationwide. NPR's count is now 20 times what had been considered the official tally of the advanced stage of disease. NPR contacted black lung clinics, physicians and attorneys across the country. Seventeen in Ohio, Pennsylvania, West Virginia, Virginia and Kentucky provided data. Their diagnoses of advanced disease have not been independently confirmed. But the actual occurrence of disease is likely higher because many clinics across the region and the country were unable to provide data and because others didn't have data

Ordem Ortodoxa Nazarena Essenia
NOSSAS CRENÇAS
Traduzido do Original em Inglês ao Espanhol por Roberto Díaz



Alhym (Elohim)

"Alhym" é a antiga palavra hebréia para "Elohim". Achamos que a (Presença) de Shakhynah de Alhym pode ser encontrada, onde quer que exista ali a paz, a verdade e a luz. O conceito de Alhym não deve ser limitado pelo adoctrinamento da infância, como a crença de que Alhym está num lugar longínquo, difícil de atingir. O antigo nome hebreu de Alhym é Yahuéh(I-A-U-É)

Yahushua haMashyakh (o Messías) disse, "Eu Sou a luz que está sobre todas as coisas. Eu Sou tudo: de mim tudo veio à existência, e através de mim se atinge tudo. Parta uma peça de madeira; Eu Estou aí. Levante a pedra e você me encontrará ali" - O Evangelho de Mar Thomas(Tomé).

Alhym está próximo de todos aqueles que O invocam a Ele e em cada esquina alta e baixa da terra.

Alhym Ekhad (Alahota)

Nós achamos que Alhym se dá a conhecer a Sua gente através de Três Aspectos:

1. A mente de Alhym, isso que concebe a todas as coisas. Este aspecto de Alhym, conhecido como o Pai, está para além daquilo que está manifesto e está para além de nosso entendimento.


2. O Miltha ou a sabedoria de Alhym, isso que molda todas as coisas. Este aspecto de Alhym comumente conhecido como o filho, é o único aspecto de Alhym mediante o qual se pode conceber qualquer criação.


3. Ruakh haKodesh ou a vida de Alhym, isso que enche toda a criação de energia e movimento; se algo na criação tem vida dentro dele ou dela, isso é devido ao Ruakh haKodesh. O qual faz que o conhecimento dos (Nazarenos)Essenios sobre o Espírito do Kadosh, seja algo muito diferente do que muitas pessoas que usam este termo, compreendem. É também o conhecimento mais exato do termo.

Estes três aspectos, são um. Significa que não têm existência separada ou autonomia de uma a outra.
O Sh'ma* diz "Escuta, Oh Yisrael! YHWH é Nosso Alhim! YHWH é Um ". Os (Nazarenos)Essenios são estritos "monoteístas", e não crêem no conceito de "Pessoas" em relação com Alhym, o qual é uma paródia (deboche) ao monoteísmo. Portanto, nós usamos o termo "Aspectos".

* O Sh'ma - Deuteronomio 6:4

Yahushua (Yashua)

Nós achamos que Yahushua é o filho de Alhym, que Yahushua é Yahuéh! A Dabar (do aramaico: "Miltha", a "Palavra") foi feito carne na forma de Yahushua haMashyakh o filho de Miriam e Yoseph, e enquanto esteve aqui sobre terra, fez demonstração de um exemplo perfeito de Observancia da Torah, que todos devemos seguir. Achamos que Rabbeinu Yahushua foi crucificado e ressuscitou ao terceiro dia. Nós achamos que Seu sangue nos isenta e é uma manifestação do grande amor de Alhym por Sua criação, e que pode nos levar à vida livre de pecado.
Nós adicionalmente achamos que Yahushua, como Ekhad(Um) e o único filho de Alhym, chegou a muitas culturas durante toda a história da humanidade, para repartir Sua mensagem de amor e redenção. Como o Filho, Yahushua é conhecido como o "Segundo Aspecto" do Alhym-Khay (Elohim Vivente).


Escrituras Sagradas

Achamos que o Sefer Shakhynah ( Torah) é um guia para a humanidade e é o fundamento do primeiro pilar de nossa Fé Pura.
Achamos que o texto contido nas escrituras é a mensagem fornecida à

humanidade por Alhym para conhecê-lo a Ele.

Alhym também pode ser conhecido em sua própria formosa criação.
Há milhões de pessoas que nunca tiveram a oportunidade de ler uma cópia das escrituras e achamos que não obstante Alhym os quer.
Achamos que o Arameo-Hebreu Peshitta é o texto interpretativo mais exato das escrituras e como tal é um companheiro (investigação dos originais) da "Biblia".

O Selo "Sagrado"

Nós achamos que o Ruakh haKodesh, é uma parte do Alhym Ekhad, é uma parte da Vida no Universo. Não se pode dizer que nenhuma coisa vivente pode estar "Vivendo" sem a presença da Ruakh haKodesh. Porque todas as criações entram na existência, vivem por um momento e depois se extinguem, somente se pode dizer que o Ruakh haKodesh se encontra dentro dessa criação, quando essa criação vive há uma condição especial para a alma, uma alma que recebe o selo da Ruakh haKodesh dentro dele ou dela, isso existirá com Alhym por toda a eternidade. Esta é a importância na vida de uma pessoa, a de receber o Ruakh haKodesh.

A maioria das pessoas confundem que é o que exatamente outorga o Ruakh haKodesh sobre o crente; muitos acham que é o batismo, mas este mandamento especial é um mikva, um banho ritual para a purificação dos pecados.
Similar ao que o Profeta Yokhanan ofereceu às pessoas da Judéia. Enquanto a Ruakh haKodesh desceu sobre Yahushua haMashyakh em seu batismo no rio Yarden, isto não é o mesmo para todas as pessoas que têm um mikva.
Sim, têm que ter a Tevilah(imersão), mas é essencial que recebam o Selo da "Mish´chah" (unção), o Selo da Unção é o que outorga a Ruakh haKodesh na alma.

Nós não dizemos que uma pessoa não alcançará a eternidade sem o Selo da Unção, porque nós não sabemos que ocorrerá entre o alma individual e Alhym, uma vez que deixa esta vida e entra no Sheol.

Salvação

Os (Nazarenos)Esenios crêem na obra "divina" do madeiro. O que nós dizemos por meio disto, é que todos serão ajudados a a elevar a luz de Alhym através de um processo de crescimento espiritual concedido a nós pela piedade de nosso criador.

Devido à piedade de Yahushua, todas as pessoas agora têm a oportunidade de reconciliar-se com Alhym através do sacrifício sobre o madeiro e a posterior resurreição.

O que faz aos (Nazarenos)Essenios diferentes dos outros grupos que reclamam seu amor para Mashyakh é que os (Nazarenos)Essenios estão sempre no processo de Guardar Seu Caminho (Halakha). Estamos dedicados a Perdurar na Fé.

Numa formosa e antiga oração chamada o "Tephilah Panim" esta diz:

"Alhym, ¡Eu nunca posso permanecer quieto na ociosidade; guia meus pensamentos para meditar em Ti; guia minhas mãos para fazer Teu trabalho, e controla minha atenção para escutar somente Tuas instruções, e Eu poderei caminhar sempre em sua Shakhynah".

Esta é uma curta e resumida oração da mente de um (Nazareno) Esenio Ortodoxo. É muito fácil dizer que um adora a Alhym. É muito fácil dizer que uma pessoa aceitou a salvação através do Mashyakh. É até muito fácil ir aos serviços religiosos, e é outra coisa completamente diferente guardar a Torah de Mosheh como selada no Sangue do Cordeiro. Isto é o que os (Nazarenos)Essenios Ortodoxos se comprometem a realizar diariamente.


O serviço para o Mashyakh é nosso amor a Alhym, fato manifesto. Não achamos que alguém que aceita a Alhym e ao Mashyakh deve ganhar seu "Boleto para o céu", mas o sinal desta aprovação é o guardar o Halakha de Mashyakh diariamente. Combatendo o bom combate até o final.

O Mundo

Nós achamos que o mundo está num estado moribundo e que nosso propósito é lhe brindar a luz de Alhym a todos aqueles que desejam ter um estilo de vida melhor e ser consolados com sua esperança. Achamos que este melhor estilo de vida pode ser manifesto somente através da observancia da Torah. É o desejo dos (Nazarenos) Essenios, ajudar a todas as pessoas a encontrar seu próprio caminho dentro do Caminho Estreito, e começar a tomar esses passos que os dirijam ao Olam ha'Bah (o Mundo vindouro).

O Fogo da Palavra

É muito fácil para uma pessoa dizer que crê em Alhym. Dizer que aceita a salvação, mas só dizer uma coisa, ou só levar a cabo um ato, não expressa se uma pessoa, a dizer verdade, se regressou a Deus completamente, e aceitou ao Mashyakh completamente. Somente Alhym sabe com segurança, quem é e quem não é de Suas Ovelhas. Por outro lado, o indivíduo, tem que saber se se comprometeu com o Mashyakh.

Existe uma frase que é usada entre os (Nazarenos)Essenios, e esta é "O Fogo da Palavra". Para nós, é uma pessoa que real e verdadeiramente se volta para Alhym, através do Mashyakh, e se compromete segui-lo completamente.

Agora cheio de um Fogo Sagrado, Mashyakh é A Palavra e o Fogo que é ignição e se queima dentro do Crente, é um Fogo Celestial dedicado a Elohim e deve ser compartilhado com toda a criação. O fogo estende-se de alma a alma.

Onde o Fogo da Palavra é diferente do que os Cristãos chamam ser "novo nascimento", é que o Fogo da Palavra tem que ser expressado, não só nos pedidos emotivos, senão através das ferramentas dadas a nós pelo Mashyakh. Estas ferramentas são os Três Pilares da Sagrada Fé Ortodoxa dada a nós por Alhym.

Os Três Pilares

Os (Nazarenos)Essenios crêem e aderem-se aos Três Pilares da Fé Ortodoxa, como se nos ensinou a nós por meio do Mashyakh e seus Sh´likhim (apóstolos) no século I, concretamente:

A Escritura Sagrada - A Palavra de Alhym.

A Tradição Sagrada - As Práticas da Assembléia de Jerusalém que foi fundada pelo Mashyakh.

A Revelação Sagrada - A Palavra Profética dada pelo Mashyakh através de Seus servos.

O Tzadik

Nós achamos que o Patriarca (Rosh Avkadmon) é o verdadeiro sucessor da Presidência Eclesiástica de Shaliach Mar Ya'aqob ha'Tzadik (Apóstolo Kadosh Ya´akov –"Thiago"- o Justo) e outros Apóstolos e que tem a principal autoridade terrenal em todos os temas em relação com os Três Pilares da Fé (A Escritura, A Tradição, A Revelação), e em relação com a vida da Assembléia e seus membros.

A excelencia e a autoridade do Patriarca deve ser honrada e acatada por cada um dos membros da Assembléia, o patriarca e os sacerdotes

nomeados em comunhão com Ele, recebem do Mashyakh a autoridade para tomar decisões visíveis na terra, que serão ratificadas no céu;

como tal, as denúncias provenientes de qualquer pessoa alheia à Assembléia de Jerusalém, não podem ser um recurso interposto contra o Tzadik, que todo caso que não possa ser resolvido em Sua presença, deve esperar a sentença do Mashyakh e por nenhum motivo se pode pensar ou dizer que o Rosh Avkadmon pode ser julgado pelos que estão por embaixo dele, ou por qualquer comunidade fora da Assembléia de Jerusalém, ele mesmo deve ser o juiz de todos os que se encontram por embaixo dele, ao ser um humano servo do Adom, Ele não é infalível, senão que só pode ser julgado pelo Mashyakh que o elegeu , que Ele o elevou e o colocou como a cabeça de sua Assembléia na terra junto com o Beit Knushta (Sanedrín - Sinédrio).

Ademais, nós achamos que o espírito de Yahushua ha´Mashyakh se encontra dentro do Patriarca, e que o Patriarca é a expressão física da Presença de YHWH e a encarnação do amor de Alhym e, como tal, ele deve ser honrado acima de todos os homens.

Todos os direitos reservados á Essene Sandhedrin - Beit Knushta d'Shemishqo


Re: SBA loans for California crabbers as feds declare Dungeness season a disaster
Private Lender Avit Investment Authority.

Greetings to you by ADIA.

We are a France-Paris based investment company known as Avit
Development Investment Authority working on expanding its portfolio
globally and financing projects.

We would be happy to fund and invest with you in any profitable
project if you have any viable project we can finance by making mutual
investment with you. If you are interested, kindly contact us
on:avitinvestmentauthority2@gmail.com for more details.

Looking forward hearing from you soonest.

Yours truly,
Mrs Rose Williams
(Personal Assistant)
Avit Development Investment Authority(ADIA)
501 Avenue Montaigne,75008 Paris-France
Paris-France.Avit Development Investment Authority (ADIA)
Posted by Avit Investment

Hyper centre ville, superbe demeure .. - 278 500 Euroinf. aspan class='price_honoraires_acquereur'sup. a dont 5.09% TTC d'honorairesinf. a/spansup. a
Ensemble de biens immobiliers situé dans l'hyper centre ville de QUESTEMBERT. Une première partie vous offre 2 appartements ( sur 4 niveaux ) de 190 et 150 m² habitables, pouvant très facilement se réunir. Possibilité de créer une belle surface commerciale sur tout le RDC. ( 80 m² minimum) Une magnifique hauteur sous plafond de 3 mètres, des parquets massifs en parfait état, et de belles cheminées en marbres, façonnent son style 'maison bourgeoise'. Belle dépendance en pierre de 100 m² au sol sur 3 niveaux Toitures en parfait état Vous disposerez d'un garage de 45 m² ( double ) avec 2 niveaux à rénover au dessus. Cour pavée et jardin sur l'arrière, accès jardin possible avec véhicule. Cave totale, et petite dépendance en pierre (maisonnette) dans la cour. Ce bien s'adaptera à de très nombreux projets : investisseurs, particuliers, professionnels ayant besoin de vitrine, ou tout simplement demeure de famille ... Ce bien étant divisible, n'hésitez pas à nous contacter si votre budget est inférieur Pour plus d informations au 02.97.49.00.49 Questembert est une commune de 7 500 habitants, dynamique, en pleine expansion, et avec tous les commerces, services, loisirs, collègues / lycée. Situation idéale à 20 minutes de vannes et 20 minutes des plages.

Ο κίνδυνος φτώχειας και η ανισοκατανομή εισοδήματος απειλή για την κοινωνική συνοχή
Πολλαπλές και πολυεπίπεδες επιπτώσεις τόσο στην οικονομία όσο και στην κοινωνική δομή έχουν ο υψηλός κίνδυνος φτώχειας και η μεγάλη εισοδηματική ανισότητα που καταγράφεται στην Ελλάδα.
Τις σημαντικές οικονομικές και κοινωνικές επιπτώσεις από τον υψηλό κίνδυνο φτώχειας και την άνιση κατανομή του εισοδήματος, παραθέτει η Alpha Bank στο εβδομαδιαίο δελτίο για την πορεία της οικονομίας. Αναλύοντας τα στοιχεία από τις σχετικές έρευνες που δημοσιοποίησε η Ελληνική Στατιστική Αρχή, η Alpha Bank σημειώνει ότι η διεύρυνση των κοινωνικών ανισοτήτων και του ποσοστού φτώχειας σε συνδυασμό με την ανεργία μπορούν να προκαλέσουν διαταραχή στην κοινωνική συνοχή.
Σημειώνεται ότι η Ελλάδα κατέχει το δεύτερο υψηλότερο ποσοστό κινδύνου φτώχειας μετά την Ισπανία, στους νέους ηλικίας 20-29 ετών αλλά το σχετικά χαμολότερο ποσοστό στους συνταξιούχους. Το υψηλό ποσοστό φτώχειας που παρατηρείται στου νέους είναι συνδεδεμένο με το πολύ υψηλό ποσοστό ανεργίας των νέων, τόσο στην Ελλάδα όσο και στην Ισπανία. Το ποσοστό ανεργίας των νέων ηλικίας 20-29 το 2016 ανήλθε στο 31,4% στην Ισπανία και στο 37,7% στην Ελλάδα. Όσον αφορά στο ποσοστό των συνταξιούχων που βρίσκονται σε κίνδυνο φτώχειας, παρατηρείται ότι η Ελλάδα καταγράφει το χαμηλότερο σχετικά ποσοστό σε σχέση με τις υπόλοιπες χώρες της ΕΕ.
Συγκεκριμένα, όπως προκύπτει από την ανάλυση της Τράπεζας, οι επιπτώσεις του υψηλού κινδύνου φτώχειας και η ανισοκατανομή του εισοδήματος, είναι:
Στρεβλώνει τη συναλλακτική διαδικασία, καθώς αυξάνει το ποσοστό των νοικοκυρών που δηλώνει δυσκολία στην αποπληρωμή των υποχρεώσεων εντός προθεσμίας, είτε αυτές αφορούν στην εξυπηρέτηση δανείων, είτε στην πληρωμή παγίων λογαριασμών. Σημειώνεται ότι σύμφωνα με την ΕΛΣΤΑΤ, το ποσοστό των φτωχών νοικοκυρών που δυσκολεύεται να αποπληρώσει έγκαιρα τις δόσεις των πιστωτικών καρτών και δανείων, ανέρχεται σε 85%, τους πάγιους λογαριασμούς σε 62,3% και τα ενοίκια για την κατοικία ή την δόση του στεγαστικού δανείου σε 63,4%.
Θέτει σε κίνδυνο τους δημοσιονομικούς στόχους, καθώς εξασθενεί τη δυνατότητα των νοικοκυριών να καλύψουν τις φορολογικές τους υποχρεώσεις, ενώ έχει ως αποτέλεσμα την συσσώρευση των εκκρεμών φορολογικών υποχρεώσεων των ιδιωτών προς το δημόσιο.
Περιορίζει την οικονομική ανάπτυξη, καθώς επιδεινώνει τη διαρροή του επιστημονικού δυναμικού στο εξωτερικό (brain drain) που παρατηρείται τα τελευταία έτη. Τελικώς, η χώρα στερείται καινοτόμες επιχειρηματικές ιδέες, εισφορές στην κοινωνική ασφάλιση και φορολογικά έσοδα.
Οδηγεί στην υποεπένδυση σε ανθρώπινο κεφάλαιο (under-investment in human capital), καθώς μεγάλο μέρος των φτωχών νοικοκυριών αδυνατεί να χρηματοδοτήσει έξοδα σπουδών εκτός του τόπου κατοικίας.
Η διεύρυνση των κοινωνικών ανισοτήτων και του ποσοστού φτώχειας, σε συνδυασμό με την μακροχρόνια ανεργία και την υψηλή ανεργία των νέων, μπορεί να προξενήσει διαταραχή στην κοινωνική συνοχή.
Insurance Claims Investigator I - Nebraska State Government - Lincoln, NE
Corresponds with all entities involved, i.e., consumers, agents, insurance company personnel, medical providers, attorneys, and employers, gathering information... $18.16 an hour
From Nebraska State Government - Thu, 22 Jun 2017 20:28:50 GMT - View all Lincoln, NE jobs

Agent - PINKERTON - Maryland
Current Maryland CCW, Investigator license, and Armed Security Guard license. The Agent will perform a variety of assignments including concierge-level,...
From Pinkerton - Fri, 14 Apr 2017 20:07:12 GMT - View all Maryland jobs

Cheating people who desperately needed drugs is exactly what investors liked about Shkreli
For most people, the fact that Martin Shkreli was driving the cost of desperately needed drugs to insane levels is what makes him so despicable. But for investors looking to get in on Shkreli's cash cow, that's exactly what they liked about him.
[Shkreli] then approached [investor Sarah Hassan] about a business he was starting called Retrophin, to sell so-called orphan drugs to treat rare conditions. His pitch, she said, was "you can make a lot of money on orphan drugs, because the price per patient is quite high."
And that price became much, much higher once Shkreli was involved. Shkreli sought out situations where people suffered from long term illness where there were few options in medication. Then he gained control of the drugs and sent prices through the roof. It was a system that generated huge profits in a hurry, and kept investors happy.
However, behind the scenes, it turned out the Shkreli was far less of a wizard on most of his investments. Profits generated by holding people ransom for the lives either went into Shkreli's pocket, or to pay off horribly bad stock decisions that he made on two other funds.
Shkreli, best known for raising the price of Daraprim — a 62-year-old drug primarily used to treat newborns and HIV patients — from $13.50 to $750 a pill, went on trial Wednesday for allegedly defrauding investors. 
For investors, it wasn't Martin Shkreli's monstrous actions that made them turn away. It was only when those actions stopped hauling in big bucks that he got in trouble.
Tsuki ga capitulo 139
–¿Realmente saldrá bien? –

Con una pequeña voz, expresé mi sorpresa por la situación que se estaba desarrollando de una manera favorable.

En problemas ajenos, usaría poder para forzar la situación en una dirección ventajosa para mí y así resolverlo.

Incluso cuando decidí hacerlo, todavía sentía oposición.

Porque ya sabes, el potencial de guerra que tenemos puede no estar en la escala de un país, pero está totalmente fuera de los límites de lo que tiene una compañía de pequeña escala.

Siento que seríamos capaz de eliminar a un grupo de mercenarios, e incluso si nos encontramos frente a un ejército, en el peor de los casos, podríamos escapar.

Tomoe, Mio y, dependiendo de la situación, Shiki también, son existencias que se podrían llamar un ejército de un solo hombre.

Si utilizamos ataques por sorpresa, creo como que podríamos abrumar a una cierta cantidad de tropas.

En verdad es la definición de ser un rival para un millar.

Reuniendo todas nuestras fuerzas, ni siquiera superaríamos el millar. Esto puede sonar como auto-orgullo, pero las razas en Asora son bastante fuertes.

Contandolos como parte de nuestro poder, Los moveré como una compañía.

Siempre y cuando no suceda nada extremo, creo que no vamos a caer.

Ahora que lo pienso, entrenar a los onis del bosque y hacer que vendan medicinas en los pueblos de los alrededores de las montañas fue posible debido a que han sido entrenados en las artes militares y les hicimos seguir un curso imposible.

No he encontrado extraño a eso para nada, y aún así, estoy apartándome de mi propio poder. Es realmente una historia contradictoria.

Es por eso que aún si tengo oposición hacia ello, me he acostumbrado.

Esto no es Japón.

Creo que esta será mi excusa número uno dentro de mí.

Dirijo mis ojos hacia los asientos de espectadores.

Allí, el grupo de Limia está mirando el combate en el escenario.

Con esto, sólo proporcionándoles seguridad, voy a poder crear una deuda con personas que tienen una alta posición en los países.

Está la posibilidad de que vaya a poder dar vuelta la presión de la gente que se quejó y se paró detrás del gremio, en contra de ellos.

Una sonrisa aparece naturalmente en mi boca.

–Bueno entonces, debería ponerme en marcha también. –(Makoto)

Paso por la niebla hacia el lugar donde están.

Aun así, ¿por qué dejó Tomoe la katana corta conmigo?

Bueno, ayuda como un arma secundaria cuando se usa una espada larga, y hay veces en que también puede ser usada como un arma arrojadiza pero… aún así, pensando en ella en términos de etiqueta, sería mejor no dejarle una espada corta a otra persona.

Miro a la katana que por alguna razón se le ha inventado que es un arma con capacidad de teletransportación.

Parecía como que Root también estaba conspirando con ella, así que debe haber alguna razón detrás de ello.

Puede que sea para ocultar el poder de teletransportación, pero por como fluyo el asunto, sólo cambiar la procedencia del poder de Tomoe a la katana corta, no va a ocultar la realidad en sí.

¿Solo por qué esos dos cambiaron el poder de teletransportación de una persona a un objeto?

Aún no lo entiendo.

Con esa falta de claridad dentro de mí, miro la katana corta que está en mis manos.

Podría ser, ¿que aún no entiendo este mundo adecuadamente?

Después de calmarme un poco, vamos a tratar de hablar de esto.

Si están haciendo esto a sabiendas, no voy a decir mucho al respecto.

Si el significado de ello es diferente de mi propio pensamiento, eso también está bien.

Si me dice que fue por una cosa insignificante, no puedo hacer mucho al respecto. Sólo dejaré que haga lo que desee.

Tratar de indagar en esto podría conducir a que simplemente me diga que fue por su hobby, así que si se está divirtiendo con esto, será para mejor.

[Perdón por la espera]

–No se preocupe, eso fue una teletransportación espléndida. Nuestro país se enorgullecía de ser el número de la raza hyumana en técnicas de teletransporte, pero esta es mi primera vez viendo este tipo de hechizo de punto a punto. Me gustaría tomar algún momento después de esto para oír hablar de eso en detalle, pero ahora tengo que observar esta pelea. Sin importar el resultado. –(Rey)

–… –

Como estaba pensando, llegué un poco tarde, así que me disculpé con el rey de Limia.

Creí que no había lugar para preocuparse por ello, y como esperaba, fácilmente lo dejó pasar.

Parece que el Rey ya está preparado para cualquier cosa que le suceda a la variante Ilumgand.

El Jefe de la familia Hopelace se estremeció ante las palabras del rey y se mordió los labios. Teniendo en cuenta la situación, ya soy consciente de alguna manera del destino de Ilumgand.

Es una variante que incluso Shiki dijo que sería difícil regresarlo a la normalidad.

La posibilidad de que regresen a Ilumgand a la normalidad con su conocimiento hyumano limitado es increíblemente bajo.

–No puedo sentir más una voluntad de él. Realmente está devastando como un Mamono. –(príncipe)

Hm.

El príncipe eh.

Podía sentir compasión de sus palabras.

Realeza y un alto noble.

Ambos probablemente se conocían entre sí, por lo que no se puede evitar.

–… Raidou. –

El Jefe de la familia Hopelace me habla de repente.

En esos ojos, mostró una clara hostilidad.

Aunque no le hice mucho a su hijo.

Yo sólo detuve su acoso después de todo.

Cuando me encuentre con la gente de Limia otra vez, también está la opción de hablar y despejar el malentendido.

Bueno, todo dependerá si él irá a estar dispuesto, así que no sé si va a ser posible.

[¿Qué sucede?]

–He oído que su tienda se encarga de un elevado número de medicinas. –

O más bien, lo investigaste.

[Sí, la mayor parte de mi mercancía son medicinas]

–¿No hay un elixir ahí que pueda regresar a mi hijo? –

[Lo siento pero, esta es la primera vez que veo tal transformación, por lo que la posibilidad de que mi medicina lo cure es baja. Con sólo una mirada, puedo decir que está utilizando el cuerpo hyumano como catalizador y parece ser que la fórmula del hechizo es bastante complejo. Para regresarlo a la normalidad, sería tan difícil como regresar un platillo a sus ingredientes]

Usando las palabras de Shiki como referencia, le doy una respuesta.

–¡¡!!–

Hopelace no dijo ninguna palabra, pero su rostro mostró varias emociones diferentes creando una expresión compleja.

Ira, tristeza, pesar… Obviamente, no podía ver ninguna emoción positiva allí.

Ya que ser testigo de que su hijo esté a punto de ser derrotado, como padre, es un hecho que le haría sentirse de esa manera.

–Qué manera espléndida de combatir. Son capaces de pelear apropiadamente contra Ilumgand, que fácilmente pudo derrotar a los capas púrpuras que eran alardeados por la Academia por ser capaces de utilizar todos los elementos. –(Rey)

Aunque creo que usar todos los elementos y dividir los elementos entre todos son dos cosas completamente diferentes.

–Pero parece que están teniendo un momento difícil. Como era de esperar, tal vez esto sea demasiado para unos estudiantes. –(príncipe)

El Rey y el Príncipe están viendo la pelea de una manera relativamente calmada.

–Raidou, los dos que están dando instrucciones, ¿están relacionados con usted? –(Rey)

El rey de Limia perspicazmente nota a Mio y Shiki.

[Sí. Uno de ellos me está ayudando en mis clases, su nombre es Shiki. La otra sirve sobre todo como mi guardaespaldas, Mio. Ambos son empleados que han estado conmigo desde hace mucho tiempo y que confío en ellos]

–Parece que no están peleando ¿o no? –(Rey)

[Quería que los estudiantes peleen ellos mismos. Si la situación se pone mal, les dije que los apoyen, pero en base, estoy haciendo que les den instrucciones en el combate. También-]

–¡¡Mi hijo no es un trampolín para sus estudiantes!! –

El repentino grito a mi lado hizo que detuviera mis palabras.

Pensé que saldría con eso, así que estaba a punto de dar una explicación. Que precipitado.

[Además, ya que eran estudiantes que asistían en la misma academia, tenía una pequeña esperanza de que tal vez podrían hacer regresar a Ilumgand-sama de nuevo a sus sentidos. Parece que por alguna razón esa persona me odia, así que pensé que si gente de nuestra compañía estaban en el escenario, la esperanza disminuiría]

–¡¡Kugh!! –

Hopelace, que se estaba alineando para la siguiente queja, se calló después de mi excusa.

Esas fueron palabras que originalmente se pensaron por si me preguntaba gente como el Rey de Limia o el director de la Academia, pero supongo que está bien hacer que él lo oiga.

–Joh… Que usted fuera tan considerado hacia un noble de nuestro país. Esa consideración me hace feliz. ¿Cierto, Hopelace? –(Rey)

En la segunda mitad, los duros ojos del Rey se dirigieron hacia Hopelace.

Puedo sentir que su objetivo es hacer que Hopelace me perdone.

Aunque bien, no hay una necesidad real.

[Es sólo un plan en donde lo dejo en las manos de mis estudiantes. No hay necesidad de agradecerme por ello]

Mientras saco lo mejor del tembloroso Hopelace, me dirijo hacia el rey y bajo la cabeza.

Además, por lo que veo, Jin y los otros no tienen ningún margen de maniobra para preocuparse por algo.

–En cualquier caso, está yendo hacia atrás y adelante. No puedo ver quién ganará. –(príncipe)

El príncipe habló.

–Joshua, tampoco puedes decirlo eh. –(Rey)

–Sí, pero hay algo que no entiendo. ¿Por qué utilizan únicamente el elemento fuego? Además, que todos ellos puedan utilizar el elemento fuego es extraño. –(príncipe)

Parece que no tiene mucho conocimiento sobre esa área.

La especialidad de la realeza y los nobles es, como era de esperar, la política, después de todo eh.

–Fumu. Raidou, ¿puede explicarlo? Si es que puede por favor. –(Rey)

¿Pero está bien que yo responda a eso?

Hay dos caballeros aquí después de todo.

¿No debería pedirles su opinión a ellos primero?

Dejando a un lado la parte sobre el elemento fuego, los caballeros deben tener sus propias opiniones sobre Ilumgand.

–Raidou, no me importa. Por favor, explíquelo. –(Rey)

Pensando en eso, dirigí mi mirada hacia los caballeros. Tal vez el rey comprendió lo que estaba pensando, lo ordenó de nuevo.

[Como puede ver, Ilumgand-sama se ha transformado en ese cuerpo gigante. Y bien, sobre todo porque la batalla ha pasado por un largo período de tiempo, puedo decir que la característica de la variante es principalmente el factor de la magia]

–Magia eh. –(Rey)

[Sí. El actual Ilumgand-sama posee una resistencia firme hacia la tierra, agua y viento; todos los elementos excepto el fuego]

Las explicaciones detalladas sobre absorción, resistencia, y anulación; en este caso, simplemente no la haré.

–A tres elementos dice. –(Rey)

[Por suerte, los estudiantes están todos entrenados para utilizar varios elementos, por lo que pueden pelear contra él con el único elemento que es eficaz contra él. Creo que la magia no elemental también funcionará, pero la eficacia obtenida comparado con el consumo de poder mágico es mala, así que creo que la decisión de ellos es correcta]

–Todos… ¿pueden utilizar varios elementos? ¿Entonces ha hecho que aprendan elementos distintos de aquel con el que nacieron? –(Príncipe)

Cuando el príncipe habla en una manera cortés, en lugar de un príncipe, suena más como un mayordomo.

Soy una parte de la clase baja, por lo que creo que debería estar actuando como las otras personas de clase alta.

[Sí, es por eso que pueden proporcionar una pelea decente]

–¿Entonces por qué no pueden hacerlo retroceder? –(Príncipe)

[Creo que la razón principal sería que la restricción elemental está limitando sus opciones. El elemento fuego originalmente posee pocas habilidades de restricción, y es más adecuado para atacar y auto-mejora. Además de eso, Ilumgand-sama está absorbiendo el poder mágico de sus compañeros de equipo y de los hyumanos de alrededor. Debido a que su poder mágico máximo es cada vez mayor, las magias de desmejora no funcionan para nada. Es más, sus heridas se están regenerando hasta cierto punto, por lo que si no lo terminan con un gran ataque, está el peligro de prolongar la pelea]

Mientras estaba dando la explicación, el Jefe de la familia Hopelace hace de repente una voz amarga.

Miro al escenario.

No lo vi, pero parece que han dado un gran ataque.

Sus brazos fueron arrancados desde el hombro hacia abajo, y el gigante está de rodillas.

¿Brazos?

¿Siguen peleando con el fin de incapacitarlo en lugar de derrotarle?

Parece que Mio decidió que les dio suficientes consejos, ella está mirando la pelea sin participar.

Shiki parece estar preparándose para la curación por si acaso y mira el progreso de la batalla.

Parece que los siete están bastante fatigados. Hasta el punto de que soy capaz de verlo incluso desde donde estoy.

De lo que puedo decir, están en un nivel en donde ya es difícil que ellos apunten a incapacitarlo.

[Parece que la batalla ha progresado un poco. Sin embargo, parece que sus voces no le llegan, y no tienen la resolución de acabar con él]

En términos de resistencia, Ilumgand es el que está en ventaja.

Además…

Mientras estaba pensando en algo que me molestaba, la cosa por lo que estaba preocupado, paso.

La regeneración de los brazos de Ilumgand.

Aaah…

Esto probablemente romperá sus espíritus.

–¿Qué?, ¡los brazos que perdió están! –

–Regenerándose… –

–Ilum… –

¿Hm?

Antes de que Jin y los demás se agitasen por la situación, una de las personas de allí tomó la iniciativa y se precipitó con la espada en su mano.

Misura.

¿Él está entusiasmado porque no tuvo mucha atención en las batallas en equipo?

Pero entrar en este momento y así levantar el espíritu es una buena idea.

En una situación en la que su resistencia está siendo socavada, sería malo que pierdan su fuerza de voluntad.

Él también debe estar cansado, pero parece que puede desviar adecuadamente la gran espada lamentable que ha sido absorbida en el brazo derecho de Ilumgand.

La batalla ha comenzado una vez más, hasta el punto en que tienen que darle otro gran ataque.

Gracias a la iniciativa de Misura, de alguna manera han logrado levantarse.

(Waka-sama)

¿Shiki?

¿Qué sucede? ¿Hay algún problema?

Afortunadamente, en este momento todos los de Limia están mirando al escenario.

Tengo algo de espacio para hablar con Shiki por transmisión de pensamiento.

(¿Qué? ¿Un problema?) (Makoto)

(Sí. Alrededor de dos) (Shiki)

(Oigámoslo) (Makoto)

(Primero, acerca de esta variante. Parece que va a ser imposible que los estudiantes lo incapaciten con dolor. Por otra parte, el hecho de que él era un ex estudiante está haciendo que no puedan demostrar su poder de batalla original, por lo que…) (Shiki)

(¿Probablemente no serán capaces de vencerlo?) (Makoto)

(… Sí. Si es sólo derrotarlo, ya han marcado a la médula oblonga como lo que parece ser su punto débil, pero puede ser difícil) (Shiki)

(Ya veo. Cuando parezca que es totalmente imposible, Shiki, intercambia con ellos e incapacítalo. ¿Y lo otro?) (Makoto)

(Parece que otro de ellos ha entrado aquí. Está el peligro de que pudiera dirigirse a los asientos de los espectadores, así que tenga cuidado) (Shiki)

(Oh, ya veo. Gracias, voy a tener cuidado) (Makoto)

Parece que nada especial ocurrió durante nuestra transmisión, y fui capaz de terminar de forma segura la transmisión de pensamiento con Shiki.

Hmph… Uno más está viniendo aquí eh.

Incluso si su mecanismo es el mismo, sus poderes pueden ser diferentes.

Tengo que estar en una distancia donde pueda proteger a esta gente en cualquier momento.

Ya que no estoy seguro de si seremos capaces de curar a Ilumgand, no sé si hay un punto en incapacitarlo.

Sólo pensé que sería más fácil hablar con el Jefe de la familia Hopelace si su hijo no muere.

¡¡¿?!!

De repente, la tensión alrededor nuestro aumentó.

Por un segundo pensé que la situación de la batalla cambió de nuevo, pero cuando miré, no hubo un cambio real.

El Rey de Limia y el Jefe de la familia Hopelace están en el lugar más cercano al escenario, en las barandillas de los asientos de los espectadores.

Y un paso detrás de ellos, está el Príncipe Joshua.

Pero esa composición se movió.

–Rey, por favor, ¡de un paso atrás! –

Uno de los caballeros gritó y los dos caballeros desenfundaron sus armas y corrieron hacia la parte de atrás.

Probablemente estaban usando percepción mágica y observando sus alrededores.

En el lugar a donde estaban corriendo no había nada visible, pero en un lugar un poco alejado de aquí, en el corredor de salida de los asientos de los espectadores, aparece la sombra de una variante de color gris.

Uwaaa… Su apariencia es bastante diferente.

Su cambio es tan grande que ni siquiera se parece más a un humanoide.

Una persona que se ha desarrollado de una manera anormal.

Tiene dos piernas, y más de la mitad de su parte superior no está compuesta por el torso, los brazos, y luego la cabeza.

Es sólo cabeza.

Y su boca sobresale como el pico de un pájaro, y aún así, tiene colmillos.

aún está bastante lejos, pero a pesar de eso, su boca es tan grande que puedo decir que tiene colmillos.

Además de eso, en comparación con una persona, sus ojos eran más parecidos a los de un caballo, grandes ojos negros situados a los lados de la cara.

Diciéndolo sin rodeos, es repugnante.

En lugar de pelo, su cabeza tiene varios tentáculos ondeando. Eso duplicó su nivel de repugnancia.

Los caballeros corrieron a pelear contra el monstruo probablemente para evitar pelear cerca del rey.

Ya veo. Estoy de acuerdo con eso.

En ese caso, daré un paso un poco hacia delante y …

–¡¡GYAAAAA!! –

¿Eeh?

Todavía debería haber una buena cantidad de espacio entre ellos, y a pesar de eso, ¿qué está pasando?

El grito del caballero hizo dudar de mis ojos.

Parece que esa cosa ya los alcanzó.

Esas piernas estúpidamente grandes no son solo de adorno.

Debe haber hecho una carrera con una tremenda potencia instantánea.

Viendo a la variante de color ceniza que cortó el cuerpo del caballero, junto con su armadura en mil pedazos, lo que creó un aerosol de color rojo y gritos, por alguna razón, lo asocié con una bala.

Otro grito se superpone.

No sé si es porque fue atrapado con la guardia baja, o porque sus habilidades no son tan grandes (Voy a dejarlo como que fue lo primero) pero de todos modos, no pasó mucho tiempo hasta que el otro caballero gritara igual.

Los tentáculos ondeantes se volvieron filosos y atravesaron el cuerpo del caballero.

La zona del torso, donde la armadura era más gruesa, no fue traspasado por los tentáculos, pero todas las demás partes lo fueron.

El cuello, los muslos, las articulaciones; áreas en las que la armadura no protegía, y los lugares donde no podían ser protegidos debido a su construcción, fueron perforados.

Probablemente fue fatal.

El lugar donde estaban peleando era un área a la que no podía llegar a tiempo, así que no pude protegerlos.

Podría usar [Sakai] para curarlos, pero si lo hago, esa variante también entraría en el rango.

Además, si pierdo mi supresión de poder mágico, lo que estoy ocultando podría ser descubierto.

Tch.

Pero definitivamente puedo proteger a estos tres.

Puede que no sea la mejor opción, pero tengo que encargarme de eso.

Tomando una posición como para iniciar una marcha con sólo sus piernas, coloca fuerza en ellas.La variante dirige su boca en forma de pico hacia mí.

Ah, esto no es una carrera.

De algún modo podía decir eso.

Parece que mi comparación era correcta.

Esa cosa dispara su cuerpo como una bala y se dirige hacia nuestra ubicación en línea recta.

De acuerdo, vamos a detenerlo y derrotarlo.

Cuando estaba a punto de detenerlo y di un paso hacia adelante, por alguna razón, una sombra paso a mi lado.

¡¡¿?!!

¡¿Príncipe Joshua?!

–¡Padre, por favor, corre! –(Príncipe)

Desenvainando una espada delgada brillante que sólo pensaría que era una decoración, ¡el príncipe se apresura hacia la variante con el fin de proteger al rey!

¡Ah!

¡¿Es un idiota?!

Esto es malo.

Que el príncipe sea herido sería extremadamente malo.

Cierto.

Incluso si no estoy tenso, eso no significa que los alrededores tampoco lo estén.

Aun así, este príncipe-sama es bastante…

Si yo no estuviera aquí, quién sabe lo que hubiera pasado.

(Perdón Shiki. personas heridas o tal vez bajas han aparecido. Quiero que vengas aquí y proporciones tratamiento médico. Mio puede quedarse allí, te dejaré el cuidado de los niños a ti, Mio. Cuento contigo, no dejes que los estudiantes mueran) (Makoto)

Para esos dos caballeros… es probable que sea demasiado tarde.

Pero si se trata de Shiki, tal vez pueda curarlos.

Ya que no tengo libertad de acción, acabo de darles esas órdenes a Shiki y Mio sin hacer una conversación real.

Desde aquí, no puedo decir si esos caballeros están respirando o no, aun así, por lo que veo, esas son definitivamente unas heridas fatales.

No parece como que hayan otros enemigos, por lo que sí sólo detengo a este estará bien.

Apresuradamente corrí detrás del príncipe.

La variante es rápida como se esperaba.

A este ritmo… No lo lograré.

Mi cuerpo no puede de repente pasar de cero a velocidad máxima.

En un instante comprendí que no iba a poder hacerlo, así que hice un "brazo invisible" con poder mágico en el espacio entre el príncipe y la variante, para protegerlo.

Tengo a [Sakai] para ocultarlo, por lo que debería ser invisible.

Si es herido todavía puede ser curado, pero si es posible, quiero que salga ileso.

Mi poder mágico atrapa a la variante cuando estaba llegando a su máxima velocidad.

Y así como así, muevo el "brazo" y lanzo a la variante para separarlo del príncipe.

Aunque aliviado por el hecho de que lo logré a tiempo, agarro al príncipe Joshua y escapo de ese lugar. Salto a un lugar donde la visión de esa cosa no alcance al príncipe.

Maldición. Me he separado ligeramente del rey.

Lo arrojé lejos, por lo que no llegará con otro ataque tan pronto pero, tengo que derrotarlo rápidamente.

[Príncipe, fue un desarrollo repentino, así que por favor perdóneme por mi rudeza. Me encargaré de esa cosa]

Escribir todo eso de una vez, empecé a preguntarme que era esa misteriosa sensación en mi mano.

¿Eh?

–¡¡¿?!! –

Cuando miro hacia abajo, veo la cara rígida del príncipe Joshua.

Tal vez por el impacto de hace un momento, o porque quedó atascado en algún lugar por el camino; una parte de su ropa estaba muy desgarrada y…

Mi mano está encima de eso…

No puede ser, esto es, ¿una teta?

¿Eh?

Mi cerebro está confundido.

–… Explicaré las circunstancias más tarde. En este momento, por favor, proteja a padre –(¿príncipe?)

Teñida en timidez, él, no, ¿ella? Oí su voz baja.

Me apresuré a separar mi mano de su cuerpo.

Incapaz de ocultar toda mi confusión, corregí mi postura como si saltara lejos.

Cierto.

Siento como que he hecho algo bastante malo, pero en este momento la prioridad es encargarme de esa cosa.

Genial, parece que la cosa todavía esta mareada.

Lo restrinjo con [Brid] y acorto la distancia.

Lo que use fue un [Brid] no elemental.

Sin canto ni elemento. Planee ganar con eso, pero no resultó ser una herida mortal.

Sin embargo, fue más que suficiente como para hacerlo retroceder.

Gracias a eso, pude acortar distancias más que suficiente. Envolví poder mágico en mi mano derecha y le di un puñetazo al lado de su cara.

La variante, salió volando con mi puñetazo, golpeó varios asientos y barandillas por el camino y fue frenado por ello.

Estupendo.

Con esto, el rey de Limia debería estar a salvo.

Hechizos no elementales tienen la tendencia de tener menos poder de fuego en comparación con los hechizos elementales del mismo nivel, pero por lo que vi recién, un [Brid] es lo suficiente como para derrotarlo.

Hago un aria rápida, y haciendo un gesto como si preparara un arco, disparo una flecha blanca.

El [Brid] que dio justo en el pico no lo perforó inmediatamente y envió a la variante entera a la parte de atrás, zigzagueando por su camino hacia una parte de los asiento de los espectadores.

Esto se debe a que he reducido el poder perforador a propósito.

No sé lo que podría hacer, así que pensé que sería mejor mantener la distancia.

Pero parece que mis preocupaciones fueron innecesarias.

La variante se hinchó como si unas burbujas comenzaron a aparecer en su interior, y después, se dispersó en todas las direcciones y murió.

Ah, estaba preocupado por un segundo.

Veo que Shiki ha comenzado con el tratamiento de uno de los caballeros y suspiro una vez.

Parece que al menos uno de ellos se salvará.

He terminado un trabajo ahora.

… Sobre el príncipe, espero que no se convierta en un nuevo problema. Pero bueno, no creo que eso sea posible.

Si fuera sólo la pelea sería muy simple…

Trato de no hacer contacto visual con el príncipe y la llevo hacia donde está el rey.

Mientras pensaba en todo eso, oí un grito incomparable a los anteriores.

--------------------------------------------------------------------------------------------------------------------------

Capitulo anterior

Tsuki ga capitulo 138
–Disculpe. –

Una voz clara resuena en la zona de invitados que está siendo controlada por el desconcierto.

Hay una alfombra colocada y unos asientos alineados. Una sala que se divide de los asientos generales.

Así que estos son los asientos de los invitados eh.

La voz de Tomoe resuena bien. Probablemente atrajo la atención de los peces gordos de todos los países sobre ella.

Aunque también habían algunas miradas dirigidas hacia mí.

–¡¿Quién son ustedes?! ¡¿No saben que esta zona está fuera de los límites?! –

Una cara que he visto en retratos nos grita.

Ah, este tipo es el director de la academia.

Nunca supe dónde estaba, y por supuesto, nunca lo he visto antes, así que no podía decir inmediatamente que era él.

–Por favor, discúlpennos en esta situación de emergencia. Parece que ustedes los invitados no han evacuado a un lugar seguro, por lo que puede estar fuera de nuestro camino, pero pensamos que debíamos prestar nuestra ayuda. –(Tomoe)

Tomoe no mostró ningún signo de estar enfadada y le dice al director de la academia su asunto.

En ese momento, me di cuenta de que había una chica que le enviaba su mirada a Tomoe.

Por lo que puedo decir, parece ser a una chica con status social.

Parece joven, ¿así que tal vez sea la cabeza de la próxima generación de alguna familia noble? ¿O tal vez es una princesa de algún lugar?

Nn, ¿princesa?

Creo que Tomoe podría saber algo…

…

Podría ser, ¿que esa mujer sea la princesa del Imperio Gritonia, Lily?

Si realmente es ella, entonces es un pez bastante gordo.

Pero parece que estaba viajando con el héroe, por lo que sería extraño que esté aquí.

Está la posibilidad de que no sea ella eh.

Sentí como si hubiera una mirada familiar hacia mí y cuando me di vuelta para ver quién era, veo a un joven de pelo plateado que apoyaba su espalda en una pared con los brazos cruzados.

No sé qué tiene de divertido, pero él está sonriendo, separa sus brazos y mueve su mano hacia mí.

Es el pervertido Root.

Cierto, estaba aquí también.

Maldición.

¿Entonces no había ninguna necesidad de que venga a ayudarlos?

Si viene a hablarme de cosas extrañas, no sería bueno para mí o para mi compañía.

Pero parece que Root no tiene la intención de pasar a la acción. Él cruza sus brazos otra vez, su amplia sonrisa se convierte en una ligera sonrisa, y mira en silencio de nuevo a Tomoe.

No lo entiendo.

¿No está preocupado por el Gremio de Aventureros?

Aunque creo que ese lugar también se encuentra en peligro ¿o no?

–En primer lugar, ¡preséntense! No los conozco. –

–Perdón por mi falta de modales. Soy Tomoe, una de las empleadas de la compañía Kuzunoha, Director de la Academia. Y esta persona aquí está mi maestro Raidou. Él tiene un impedimento que no le permite hablar, por lo que yo, su sierva, soy la que tiene que presentarlo. Por favor entiéndalo. –(Tomoe)

–Tomoe y Raidou eh. –

[Un placer conocerle director de la Academia. Soy un profesor a tiempo parcial trabajando aquí, Raidou. Consideré que esta es una situación de emergencia, así que pensé en ayudar y por eso he venido aquí. Por favor, perdone nuestra grosería]

–Comunicación escrita. Ya veo, es usted. Recuerdo que había un profesor a tiempo parcial denominado Raidou. –

Parece que al menos sabe que hablo usando comunicación escrita, y también muestro una placa que sirve como certificado que demuestra que soy un profesor a tiempo parcial.

Al verme, la comunicación escrita, y la prueba de ello; el tono del director de la Academia se suavizó.

–Estoy contento de que haya entendido. –(Tomoe)

–Dijeron que iban a ayudar, ¿pero qué clase de ayuda intentan proporcionar? En esta situación en la que sólo sabemos que hay monstruos en la ciudad, no hay manera de que nos pueda guiar a un lugar seguro ¿saben? –

–Director de la academia, usted conoce varios lugares que son seguros ¿verdad? –(Tomoe)

–Por supuesto, ya hemos asegurado un lugar en situaciones de emergencia. Transmitir órdenes compuestas y ordenar información en un lugar peligroso es algo que me gustaría evitar. –

–Entonces, si nos dice ese lugar, voy a utilizar magia de teletransporte para enviarlos a todos allí. –(Tomoe)

–… ¿Teletransporte? ¡¿Teletransporte has dicho?! ¡¿Esta cantidad de personas, a un lugar que el usuario de la magia no ha ido antes?! Es imposible. ¡Nunca he oído hablar de un hechizo así! –

Por un segundo, el director de la Academia dejo salir una voz estupefacta, pero pronto comprendió el contenido y espléndidamente rechazó el plan de Tomoe.

Hay veces que creo que tranquilamente utilizamos demasiado la transmisión de pensamiento y la teletransportación.

La técnica de teletransporte es originalmente un hechizo avanzado y no es algo que alguien pueda utilizar tranquilamente, y con la transmisión de pensamiento está el tema de la distancia y la grabación, y es fácil de usar, por lo que es utilizado por la población en general, pero el que usamos es prácticamente una cosa completamente diferente.

No sería una exageración comparar la calidad de transmisión de una radio de mala calidad con un teléfono satelital.

–Pero sabe, en realidad es posible. Bueno, ciertamente no se puede evitar que sospeche de esto como una trampa. Fumu… –(Tomoe)

Aunque es por eso que es problemático explicar esta complicada teletransportación.

Tomoe no parece como que realmente esté en problemas.

Tal vez tiene un método para convencerlos.

Lo único que se me ocurrió es disponer de un sujeto de prueba para mostrar que funciona.

Bueno, aunque tener a esa persona cooperando será la parte problemática.

Todos ellos son peces gordos después de todo.

¿Hay alguien que conozco que pueda ayudar?

Uhm, excluyendo al pervertido…

–¡Jajajaja! Que persona interesante, Director de la Academia. Realmente interesante. Es cierto que nunca he oído hablar de un mago tan sobresaliente con un hechizo de teletransporte. –(Root)

–Falz-dono. –

–Persona llamada Tomoe, ¿qué tal si lo intentas conmigo en primer lugar?. Cierto, ¿me puedes teletransportar a los asientos de los invitados alrededor de esa parte de allí? Está bien si solo me lo imagino ¿verdad? –(Root)

Root.

Actuando como si nunca la hubiera visto antes, él se ofreció como sujeto de prueba.

Tomoe probablemente sabía que esto pasaría, no se veía agitada para nada.

Bueno, incluso si él es así, sigue siendo Maestro del Gremio de Aventureros.

Debe haber una buena cantidad de confianza en él.

–¿Su nombre es Falz-dono ¿correcto? Entonces, introdúzcase en el interior de esta niebla. –(Tomoe)

–Jeeh… en el otro lado también apareció una niebla eh. Pues bien, vamos a probarlo y ver si realmente existe un hechizo tan conveniente. –(Root)

En el lugar donde Root señaló con su dedo, también está apareciendo una niebla. Y mientras seguía haciéndose el tonto, desaparece en la niebla, y al instante siguiente, sale del lugar señalado.

Entonces gira su cabeza hacia los asientos de los invitados y agita su mano.

Tomoe le dio una mirada a la princesa (?) Que tenía sus manos en su boca y sus ojos bien abiertos.

Parece que ella está bastante sorprendida.

Root camina a través de la niebla desde ese lado y regresó.

–Sorprendente, ¡es todo un logro significativo! ¡Esta es la primera vez que he visto un hechizo tan grandioso! Por lo que veo, es un poder creado por la espada que cuelga de su cintura, ¿verdad? –(Root)

¿Qué clase de locura está diciendo?

Lo que Tomoe utilizó fue teletransportación.

Normalmente sale de ella misma.

Él también debe saber acerca de la aplicación de nuestro espacio de teletransporte.

Realmente no sé lo que está pensando.

–Me atrapó. Falz-dono tiene unos ojos bastante aterradores. Así es, este es el poder especial de esta espada. No es necesario un aria y permite teletransportarse de un punto a otro. –(Tomoe)

… ¿Hm?

¿Tomoe le está siguiendo?

Pero no está relacionado con mi confusión, Tomoe y Root se miraron el uno a la otra y sonrieron ligeramente.

¿Por qué?

Por supuesto, la mirada de todos se reunieron simultáneamente sobre la espada de Tomoe.

En la katana más corta que ella señaló.

Oh.

Me he dado cuenta de que hay otras caras que conozco.

El sacerdote y la de Lorel… Sairitz-san, ¿verdad?

Así que también vinieron a ver el torneo.

Habían varias personas que parecían más importantes que el sacerdote-san a su lado, así que me tomó tiempo fijarme en él.

El sacerdote-san es una de las más altas posiciones en la iglesia de Rotsgard, por lo que significa, que la gente de allí son incluso superiores que él. Incluso podrían ser de la iglesia principal de Limia.

Me tomó tiempo darme cuenta de la gente de Lorel simplemente porque estaban en una esquina.

Sairitz-san está allí también, pero también hay muchos otros allí.

La mayoría de ellos tienen la piel bastante oscura.

¿Son las personas de allí en su mayoría de ese color de piel?

Tal vez se dio cuenta de mi mirada, Sairitz-san hizo una sonrisa por un segundo.

Aunque pronto dirigió su interés hacia la espada de Tomoe.

–No puedo creerlo. –

El director de la academia había perdido completamente las palabras.

La teletransportación en sí misma es una técnica muy avanzada, y por el sólo hecho de ser capaz de utilizarla, serías admirado.

Es por eso que, con el fin de hacer esta técnica avanzada tan fácil de hacer como sea posible, es que recrearon la formación de teletransporte con precisión, y también hay formaciones apoyo que reducen la carga.

Y que se les diga que esta acción se puede hacer con el poder de una espada, es más, que le permita teletransportarse a un lugar específico; no es ninguna sorpresa que no lo creyeran.

Bueno, para el sentido común de esta academia, es algo que ni siquiera podrían pensar que existe.

Y esto también es una prueba de que esto no es algo común.

Las gente influyente que provienen de varios países están concentrando sus ojos en esa espada.

Espero que esto no se convierta en una nueva chispa.

–¿Que les parece, a todos? Ya que pasaron por la molestia de venir a ayudarnos, ¿qué tal si confiamos en ellos? –(Root)

Root mira a todos y les propuso esa idea.

Parece que los va a incitar por nosotros.

No sé si este tipo es un enemigo o un aliado, pero parece que en este momento al menos, actuará como nuestro aliado.

–… Cierto. Es tal como dijo Falz-dono. Raidou-dono, le agradezco por su valiente acción, y prometo que sin duda le pagaré por ello. En el nombre de Lily del imperio de Gritonia. ¿Y los demás? –(Lily)

Lily de Gritonia.

Así que en realidad es la princesa.

Incluso vino al festival escolar, impresionante.

¿Tal vez ella también asistió a esta academia?

Sentí que miraba a Tomoe por un instante, pero no conozco sus intenciones.

Por lo que he oído hablar de Tomoe, ellas no tienen una conexión profunda y simplemente se separaron en ese punto en el tiempo.

Con las palabras de Lily como el impulso, varios "yo también" "yo también" aparecieron y más personas decidieron recibir nuestra ayuda.

La gente está dispuesta.

Las personas relacionada con la Iglesia, la Unión Lorel, y también los nobles que parecen ser de Aion. El director de la Academia, que está siendo cargado sobre el hombro de una mujer que parece ser su secretaria, también estuvo de acuerdo.

O más bien, viejo, ¿por qué tus piernas se debilitan hasta el punto de necesitar que alguien te preste un hombro?

¿No es eso acoso sexual?

–La gente de allí también, por favor decídanse rápidamente. –(Tomoe)

Tomoe apura a los 5 restantes, pero no mostraron signos de moverse.

¿Qué está pasando?

Ya que no creo que tenga algún sentido que un invitado se quede aquí.

–… Éste está bien aquí. Tengo la obligación pasar por alto eso. –

¿Éste?

¿Es un rey?

Deber de pasar por alto, dice. Está mirando hacia el escenario.

El combate entre los estudiantes y el monstruo eh.

–Padre, eso es… –

–Todos ustedes, regresen. –

–Rey, no podemos hacer eso. El que está parado en el escenario es mi hijo, después de todo. –

… Ese es el grupo de Limia.

El padre de Ilumgand, el rey de Limia, y dijo "padre" ¿así que quizás es el príncipe?

A juzgar por el comportamiento de los 2 restantes, probablemente son caballeros.

Por lo que son un grupo totalmente relacionados eh.

¿Qué se debería hacer?

Creo que la mejor opción sería refugiar a las otras personas en primer lugar.

–Waka, estaré llevando a la gente de aquí al lugar seguro que pensó el director de la academia. –(Tomoe)

Estaba a punto de darle órdenes a Tomoe y la miré, pero ella estaba un paso por delante de mí.

Por supuesto, eso es lo que quería que hiciera, así que asentí.

Una niebla mucho más grande que la que cruzó Root apareció.

Parece una neblina, pero tiene un espesor que hace que no puedas ver el otro lado.

Eso hace a uno pensar que se trata de algo producto de magia.

–Pues bien, voy a colocar esta katana bajo su cuidado, Waka. Te dejare los asuntos de aquí a ti. –(Tomoe)

–¡¿?! –

Oi.

¿Qué planeas dejándome la katana corta?

Instintivamente tomé la espada corta que me fue dada y miré a Tomoe.

Con una sonrisa sugestiva, desaparece en la niebla.

Maldición.

Uhm, ¿así que debería convencer a los otros de Limia?

Pero no conozco la etiqueta cuando se habla con un rey.

… ¿Debo pedir disculpas primero antes de persuadir?

[Esta es la primera vez que me he reunido con una persona tan grande como usted, rey, por lo que podría llegar a ser grosero. Por favor, perdóneme si eso sucede]

–Usted dijo que su nombre era Raidou, ¿verdad? Su comunicación escrita es habilidosa. Y su magia debe serla igual. –(Rey)

[Sí. No puedo hablar lenguaje común, por lo que me comunico por escrito de esta manera. Una vez más, soy el jefe de la compañía Kuzunoha, Raidou]

–Lo sé. –(Rey)

[¿Hm? ¿Se refiere, a que también conoce sobre mi tienda?]

¿Por qué alguien como el rey de Limia tiene información de una pequeña tienda en Rotsgard como la mía?

–¿Verdad, Hopelace? –(Rey)

–¡¡¿?!! –

–Si no recuerdo mal, la compañía que estabas investigando era la Compañía Kuzunoha, y sobre un profesor a tiempo parcial denominado Raidou, ¿verdad? –(Rey)

–Ese es un hecho que ya hemos confirmado, Hopelace-dono. –(príncipe)

¿Qué?

Parece que un desarrollo completamente diferente está ocurriendo ahora.

La persona delgada que probablemente es el príncipe añade a las palabras del rey y las arroja sobre Hopelace.

Ya veo, Hopelace.

Eso significa que las diversas cosas que Ilumgand hizo ya han sido expuestas eh.

–Quiero una explicación Hopelace. En cuanto a su segundo hijo, Ilumgand, que se ha transformado, y sobre la calamidad que está ocurriendo en toda Ciudad Academia. –(Rey)

–… Rey, es cierto que he escuchado la petición de mi hijo y he investigado sobre este profesor. También he utilizado dinero para doblar las reglas en este torneo. Sin embargo, esta situación definitivamente no fue creada por mí. Ilumgand es mi hijo, y él es un hijo importante que podría convertirse en el jefe de la familia en estos tiempos de guerra. Convertirlo en esa clase de… clase de monstruo para conspirar algo, ¡¡yo nunca lo haría!! –

–… Entonces, ¿por qué Ilumgand tomó interés en Raidou? –(Rey)

–… No lo sé. ¡Realmente no sé nada! –

En realidad también quería saberlo.

¿Por qué me odiaba tanto hasta el punto de investigarme y declararme la guerra?

Yo sólo cubrí a Ruria. ¿Eso es algo por lo que iba a llegar a ser tan tenaz?

¿O era del tipo que no puede tolerar la desgracia?

No soy un noble, así que es difícil para mí entender por completo sus patrones de pensamiento.

El jefe de la familia Hopelace repite su disculpa al rey una y otra vez.

–Voy a oír sobre eso en detalle después de que hayamos pasado a través de esta situación y volvamos a nuestro país. Pero por la vergüenza que nos has cargado sobre las muchas naciones, no será barato. –(Rey)

–Uh …–

–Y bien, Raidou, usted es un comerciante ¿verdad? Y un profesor a tiempo parcial en esta academia que enseña habilidades prácticas. Los estudiantes que están peleando allí ¿son sus estudiantes? –(Rey)

[Sí, no hay ningún error. Ellos son los estudiantes que toman mi clase. Sólo que, no han estado asistiendo durante tanto tiempo]

–…Joh. ¿Cuánto tiempo ha pasado? –(Rey)

[Menos de medio año]

–Medio año… ¿Eran esos niños así de fuertes desde entonces? –(Rey)

[No. Empecé mi negocio en Tsige, por lo que he visto el estilo de pelea de los aventureros de allí. Les enseñé una parte de ello, y parece que se ajustó bien a ellos y han ido aumentando sus habilidades]

Así que el rey Limia también tomó interés en ellos eh.

Aún viendo al escenario, continúa con la conversación.

–Tsige eh. Ciertamente. Los aventureros que héroe-dono trajo desde allí tenían un estilo de pelea similar a éste. Parece que no es mentira. –(Rey)

¿Aventureros de Tsige en Limia?

Jeh…

En ese caso, el actual Limia tiene bastante aventureros de alto nivel allí.

Si la gente que el héroe reclutó eran personas con las habilidades necesarias como para entrar y salir del baldío a voluntad, llegarán a ser todo un potencial de guerra para Limia.

Héroe.

No pregunté nada específico, pero fue a un lugar tan remoto como Tsige eh.

Pensando en ello de una manera lógica, ¿la razón por la que fue sería para entrenar, tal vez?

[Rey-sama, por favor, venga conmigo a un lugar seguro. No hay ninguna garantía de que este lugar no vaya a ser atacado por otros enemigos]

–Si tengo al profesor de esos espléndidos estudiantes a mi lado, no tengo mucho de qué preocuparme. Por cierto, Raidou, ¿puedes usar esa espada? –(Rey)

El rey de Limia mira a la katana corta que sostengo.

Por la historia inventada acerca de poder utilizar teletransporte con ella eh.

Tomoe, esto se está volviendo algo problemático ¿sabes?

[Si, puedo. Si se trata de mí o de Tomoe que estaba aquí hace un momento, podemos utilizarla]

–Entonces ¿me puedes llevar a ese lugar? Si Ilumgand me ve a mí y a su padre, podría volver a sus sentidos. –(Rey)

–Rey, eso no es bueno. Es demasiado peligroso. –(Príncipe)

–Un noble de Limia está causando daños a la Academia. Tengo que proveer mi ayuda para controlar esta situación, o no voy a ser capaz de mantenerme en pie. ¿No es así, Hopelace? –(Rey)

Al rechazar las palabras del príncipe, el rey mira a Hopelace.

Él reacciona con un sobresalto, y hace una pequeña inclinación con su cabeza.

Es probable que no quiera hacer frente a su hijo transformado.

–Por supuesto, ponerse uno mismo en peligro no es ayudar, pero demostrando que estás dispuesto, a veces es necesario. Si los que tienen que tienen que hacerlo somos Hopelace y yo, entonces no se puede evitar. Una cosa bastante torpe y poco natural de hacer, si me permite decirlo. –(Rey)

–… Raidou-dono, ¿nos puede teletransportar allí? –(Príncipe)

Parece que el príncipe se dio por vencido.

Bueno, aunque realmente no me importa.

Entonces, ¿estaré actuando como el guardaespaldas de esta gente por un tiempo?

[Es posible. Pues bien, los cinco, ¿está bien si los teletransporto en torno al asiento de allí?]

Diciendo eso, señalo un área estimada.

el Príncipe asiente.

Los caballeros se quedan en silencio.

Probablemente significa que silenciosamente obedecerán. Debe ser difícil para ellos también.

Bueno, si salen a salvo de esta, deberían ganar grandes puntos por ello.

En ese lugar están Shiki y Mio.

Levanté la katana corta.

Tengo que mostrar el acto, por lo menos.

Creo una niebla que no es tan diferente de la que Tomoe hizo.

La niebla también se crea en el lugar señalado.

Preparaciones completadas.

–Definitivamente se lo pagaré, Raidou. –(Rey)

El rey de Limia me habló.

Sería raro que me separe de mi katana en este momento, por lo que sólo bajé la cabeza.

En mi mano izquierda tengo la vaina y en mi derecha la katana. Fue bastante feo.

Los caballeros, Hopelace, el principe, y luego el rey; en orden, desaparecieron dentro de la niebla.

--------------------------------------------------------------------------------------------------------------------------

Capitulo anterior Capitulo siguiente

kembali bangkitnya pabrik pesawat RI
Sebuah pesawat CN 235 Maritime Patrol (MPA) pesanan TNI Angkatan Laut terparkir di hanggar PT Dirgantara Indonesia (PTDI). Berkelir hijau, pesawat itu baru saja lulus uji coba terbang selama satu jam di langit Jawa Barat awal April 2013 lalu.
Para teknisi PTDI berkerubung di pesawat seharga US21,5 juta per buahnya itu. Burung besi produksi PTDI bekerjasama Airbus Military itu hendak diperkuat dengan radar pengintai lautan, dan kamera beresolusi tinggi.
"Radar itu dapat melihat hingga 200 meter di bawah permukaan laut," kata mantan Kepala Humas PTDI, Rakhendi Priatna yang menemani VIVAnews berkeliling di pabrik pembuatan pesawat PTDI, di lahan seluas 80 hektar, awal April 2013 lalu.
Di belakang CN 235 MPA, tampak antri dua pesawat lainnya. Semua menunggu kelihaian tangan para teknisi. PTDI memang saat ini tengah kebanjiran berbagai pesanan pesawat, khususnya CN 235. Pada 2012, PTDI berhasil membuat empat unit CN 235, dua unit NC 212, dua unit Super Puma, satu unit CN 195 dan 12 unit Bell 412.
Setelah terpuruk dihajar badai krisis moneter 1997, perusahaan itu kini mencoba bangkit. Hanggar yang dulu sempat sepi, kini ramai dengan beragam pekerjaan. Order mengalir, dan rezeki pun tumpah. Setelah merugi sembilan tahun, baru pada 2012 perusahaan menangguk laba.
Terakhir, rapor keuangannya biru pada 2002, dengan laba bersih Rp11,26 miliar. Setelah itu, kantong PTDI pun kempis. Hutangnya seawan, dan nyaris kolaps. Sekitar 16 ribu karyawan dipecat, dan hanya tersisa 4.000. Para insinyur terbaik pun hengkang ke berbagai pabrik pesawat dunia.
Lebih tragis lagi, perusahaan perakit pesawat itu sampai terpaksa membuat panci agar bisa bertahan hidup. "Sepanjang 2003 hingga 2007 PTDI ini tak pernah tutup buku. Sehingga kami harus mulai tutup buku 2003-2007," kenang Direktur Utama PTDI, Budi Santoso.
Budi bukanlah orang baru di PTDI. Ia bergabung sejak 1987, saat masih bernama IPTN. Pada 1998 lalu, ia pindah menjadi Direktur Utama PT Pindad, dan berhasil. Pada 2007 lalu, doktor ilmu robotika dari Katholieke Universiteit Leuven, Belgia, ini diminta pemerintah membenahi PTDI.
Saat ia baru memimpin, Budi dicegat oleh banyak persoalan. Ribuan bekas karyawan berdemonstrasi menuntut pesangon. Dan soal itu terus menguras energinya. Ditambah beban hutang, khususnya hutang kepada pemerintah yang mencapai Rp3,8 triliun. Kas keuangan PTDI kandas saat itu.
Dia lalu membereskannya tahap demi tahap. Pada 2009, semua urusan masa lalu itu kelar. Setelah diaudit BPK, instansi pajak, dan berbagai lembaga, utang ke pemerintah itu pun beres. "Kami minta utang kepada pemerintah dikonversi menjadi modal. Duitnya sih tidak ada, hanya di atas kertas. Tapi ia tidak menjadi beban keuangan PTDI," katanya.
Tangan dingin Budi Santoso perlahan menuai hasil. Pada 2012 lalu, perusahaan membukukan laba bersih sekitar Rp40 miliar, dengan pendapatan Rp2,68 triliun. Pendapatan terbesar disumbang oleh pembuatan pesawat sebesar Rp2,3 triliun, manufaktur komponen Rp236 miliar, jasa teknisi dan alutsista Rp65 miliar, dan dari perawatan pesawat Rp104 miliar.
Tiga langkah
Beresnya utang masa lalu itu, kata Budi Santoso, menjadi titik balik PTDI. Pada akhir 2011, mendapatkan kucuran dana Penyertaan Modal Negara (PMN) sebesar Rp2,06 triliun. Direksi tidak menyia-nyiakan dana itu, dan langsung memakainya untuk modernisasi mesin, hanggar dan sumber daya manusia.
Direktur Niaga dan Restrukturisasi, Budiman Saleh menjelaskan PTDI telah mengalokasikan Rp270 miliar membeli berbagai mesin produksi serta membenahi dan membangun hanggar baru senilai Rp140 miliar. Nantinya, PTDI akan mempunyai dua hanggar perakitan pesawat.
Tiga langkah restrukturisasi pun dilakukan. Pertama, pada fase darurat, selama 2011-2012, dibenahi kondisi internal. Kedua, adalah tahap stabilisasi pada 2012-2013. Pada fase ini perusahaan melakukan berbagai investasi dan revitalisasi. Terakhir, diharapkan pada 2015 ke atas, PTDI diharapkan lepas dari ketergantungan pada pemerintah.
"Saat ini kami sedang dalam tahap fase kedua. Kita lakukan pencarian pendanaan untuk permodalan, pemetaan pasar dan persiapan produk baru seperti N 219," kata Budiman.
Saat ini, untuk bergerak perusahaan memang tergantung pada rezeki dari pemerintah. Misalnya, PTDI meraup kontrak hingga Rp7 triliun hingga tiga tahun mendatang, sebagian besar dari Kementerian Pertahanan. Tapi setelah itu, PTDI diminta untuk mandiri.
"Kami perlu hidup. Bisnis pesawat terbang bukan sesuatu yang instan," kata Budi Santoso.
Bantuan itu, kata Budi, penting. Ia seperti efek bola salju. Konsumen melihat perusahaan mulai bangkit, dan tanpa diundang, mereka datang ke pabrik dan melakukan kerjasama. "Lima tahun lalu, saat saya pertama kali menjadi Direktur Utama, hal ini tidak pernah saya bayangkan," katanya.
Menggandeng Airbus
Salah satu kunci keberhasilan PTDI adalah belajar dari kesalahan masa lalu. Sewaktu masih bernama IPTN, perusahaan ini "jor-joran" mengembangkan berbagai macam pernik pesawat walaupun tidak ekonomis. Insinyur mereka waktu itu sangat menguasai teknologi, tapi tidak mengerti ilmu marketing.
"Ternyata, mengerti teknologi saja tidak cukup. Bagian lain adalah menguasai pasar, kami tidak pernah pelajari hal tersebut," kata Budi.
Jalan lain mendongkrak kembali perusahaan yang "pingsan" sejak krisis 1997 lalu adalah usaha menggandeng industri
penerbangan
lain yang telah berkibar, yaitu Airbus dan Boeing. "Dua-duanya kami jajaki," ujar Budi.
Namun, yang terdekat adalah EADS, perusahaan yang termasuk grupnya Airbus. Secara sejarah, PTDI lebih dekat, meskipun dulu mereka pernah punya hubungan dengan Boeing.
Cara ini, kata Budi, lebih efektif. Soalnya, membuat pasar baru membutuhkan waktu hingga puluhan tahun. PTDI tidak mungkin menanti selama itu, bisa keburu mati. Cara PTDI mirip seperti yang dilakukan Lenovo dan IBM. "Lenovo dahulu menggunakan merek IBM hingga orang-orang sadar IBM itu Lenovo. Sekarang Lenovo tidak memakai nama IBM namun tetap laku," katanya.
Cara ini mulai membuahkan hasil. PTDI kini menerapkan standar administrasi hingga membuat pesawat, yang sesuai standar Airbus, baik EADS Airbus dan Airbus Military, membantu dari teknik hingga non teknik. Per tahun, PTDI mendapatkan kontrak Rp180-200 miliar. Dengan bekal inilah, PTDI bertekad membuat pesawat asli Indonesia.
Selain dengan EADS, PTDI juga menjalin kerjasama dengan Eurocopter Family yang juga dibawah EADS untuk membuat body helikopter MK II, yaitu tailboom dan fuselage senilai Rp5 miliar. Selain itu PTDI juga menjadi subkontrak CTRM dan Korean Air senilai Rp10 miliar.
Berbagai pesanan inilah yang membuat para karyawan PTDI bergairah. Saat ini, pabrik PTDI berjalan dua shift. Pada shift malam mereka akan mengejar produksi jika terjadi masalah di dua shift sebelumnya. Saking penuhnya order, PTDI tidak berani mengambil pekerjaan lagi. Kapasitas produksi perusahan itu sudah penuh.
"Maka, kalau ada yang bilang kami menganggur, itu salah. Dengan modernisasi saat ini, PTDI 2-3 kali lebih produktif dari yang lama," katanya.
Jet tempur
Mesin-mesin buatan Jerman, Italia dan Taiwan terbaru sejak 2012 lalu telah hadir di pabrik PTDI. Mesin CNC (Computerized Numerical Control), di antaranya Quaser MV 18C, Haas VF6-50, Haas VR 11 B Deckel Maho DMU 100 mB, dan mesin Gantry Jobs LINX30 serta Gantry Matec 30 P membuat semangat baru bagi para teknisi. Urusan produksi menjadi lebih cepat.
Meski begitu, kapasitasnya belum setara dengan pabrik besar seperti Airbus. Untuk membuat sebuah pesawat dari nol hingga bisa terbang PTDI membutuhkan waktu 8-12 bulan. Sementara Airbus dan Boeing, rata-rata hanya butuh dua pekan. Dengan mesin baru, waktu produksi diharapkan bisa diringkas menjadi dua bulan.
Bermodal mesin itu pula, perusahaan yakin dapat meraup laba lebih besar. Pada 2013 ini PTDI menargetkan pendapatan sebesar Rp3 triliun, dengan target laba bersih Rp60 miliar. Pada 2012 laba tercatat Rp40 miliar. Perusahaan kini mulai percaya diri, misalnya meminjam dana ke Bank sebagai modal kerja.
Secara potensial, PTDI masih bisa mengembangkan CN-235 menjadi CN-234 Next Generation. CN-235 adalah proyek bersama antara PTDI dengan CASA. PTDI diberikan kebebasan oleh CASA untuk memberikan berbagai inovasi pada CN-235. Salah satunya menambahkan wing tips untuk menambah kestabilan pesawat.
Selain itu, C-212 versi improvement, harganya lebih murah, dan kapasitasnya juga bertambah. "Kami juga menargetkan pusat perawatan PTDI dapat merawat Airbus A320 di Indonesia," ujar Budi.
Agar makin tokcer di masa depan, perusahaan itu akan merekrut generasi muda. Penerimaan besar-besaran insinyur PTDI terjadi pada 1982-1986. Setelah itu, tidak ada lagi. Kini sekitar 45 persen sumber daya ahli di perusahaan itu, khususnya para engineer, telah memasuki masa pensiun.
Kini, pegawai baru direkrut secara bertahap. "Yang pensiun, akan kami pertahankan 1-2 orang sebagai pelatih engineer baru. Cara ini kami gunakan mengatasi lost generation di PTDI," kata Budiman.
Sebagai bahan latihan bagi para insinyur muda, PTDI menyiapkan N 219. Pesawat berkapasitas 19 orang ini akan dijadikan model agar para insiyur muda mengetahui satu siklus pembuatan pesawat.
Dari produk N 219 inilah, tenaga ahli muda itu dapat mengembangkan beragam jenis pesawat. Bukan tak mungkin suatu saat mereka menciptakan pesawat jet komersial seperti N2130 yang mati suri. Atau pesawat tempur IF-X/K-FX, kolaborasi PTDI dengan Korea Selatan.
Proyek terakhir itu kini memang tidak jelas nasibnya. Sebab, Korea Selatan memotong anggaran riset, serta pemerintah Turki mengundurkan diri dari program itu.
sumber : viva.co.id
Volume Penjualan Tembaga Freeport Indonesia Mulai Naik
Produksi dan penjualan tembaga PT Freeport Indonesia pada kuartal pertama 2013 mulai kembali pulih. Freeport berhasil menjual 198 juta pounds tembaga dengan harga rata-rata US$3,43 per pounds.

Dikutip dari laporan keuangan Freeport McMoran, Sabtu 20 April 2013, penjualan tembaga Freeport Indonesia pada kuartal pertama 2013 lebih tinggi dari periode yang sama sebelumnya, yang hanya dapat menjual 134 pounds tembaga dengan harga rata-rata US$3,81 per pounds.



Anjloknya penjualan Freeport waktu itu akibat demonstrasi kenaikan upah buruh yang berdampak pada gangguan operasional.

Produksi tembaga pada kuartal pertama 2013 juga ikut membaik, dengan rata-rata output 199.400 metrik ton per hari, 59.000 metrik ton diantaranya disumbang dari tambang bawah tanah DOZ. Sepanjang kuartal pertama, Freeport Indonesia memproduksi 219 juta pounds tembaga, naik 78 persen dibanding periode yang sama tahun lalu yang hanya 123 juta pounds tembaga.

Sedangkan penjualan emas Freeport Indonesia pada kuartal pertama kurang bersinar, namun sesuai dengan proyeksi perusahaan. Freeport hanya menjual emas sebesar 191 ribu ounces, lebih rendah dari kuartal pertama 2012 sebesar 266 ribu ounces akibat kadar bijih yang dihasilkan lebih rendah.

Produksi emas Freeport Indonesia pada kuartal pertama 2013 juga ikut anjlok menjadi 212 ribu ounces, dari 229 ribu ounces pada periode yang sama tahun lalu.

Pada 2013, Freeport menargetkan dapat menjual 1,1 miliar pounds tembaga dan 1,25 juta ounces emas, naik dibandingkan realisasi penjualan Freeport pada 2012 lalu yang hanya menjual 716 juta pounds tembaga dan 915 ribu ounces emas.

Perusahaan berharap, penjualan dari Indonesia meningkat pada semester dua 2013 karena sudah dapat mengakses kadar bijih yang lebih tinggi dari tambang bawah tanah DOZ.

Freeport Indonesia dimiliki oleh 90,64 persen Freeport McMoRan dan 9,36 persen pemerintah Indonesia. Tambang Freeport di Papua merupakan salah satu tambang tembaga terbesar di dunia, dengan deposit emas dan perak.

Freeport menganggarkan investasi sebesar US$735 juta per tahun di Indonesia selama lima tahun untuk meningkatkan eksplorasi dan produksi dari tambang bawah tanah.

Sumber : viva.co.id



Plantean microrobots que eliminan bacterias contaminantes del agua
PV- Plantean microrobot para eliminar bacterias en el agua Investigadores del Instituto de Bioingeniería de Cataluña (IBEC), junto con colaboradores del Max Planck for Intelligent Systems de Stuttgart, han diseñado unos diminutos robots que pueden eliminar del agua las bacterias causantes de enfermedades, como la Escherichia coli.
El estudio, publicado en la revista ACS Applied Materials & Interfaces, describe el desarrollo de pequeños robots que pueden nadar en el agua y limpiar a su paso las bacterias causantes de enfermedades.
El trabajo ha sido dirigido por la investigadora postdoctoral Diana Vilela, miembro del grupo Smart Nano-Bio-Devices del IBEC.
Los robots están diseñados como partículas esféricas con dos hemisferios diferenciados: una cara está hecha con magnesio, que reacciona con el agua para producir burbujas de hidrógeno que propulsan los microbots, y la otra está formada por capas alternas de hierro y oro cubiertas por nanopartículas de plata.
Así, las bacterias se adhieren al oro y son eliminadas por las nanopartículas de plata.
"Nuestros ensayos en el laboratorio muestran que los microbots pueden navegar a través del agua durante unos 15 a 20 minutos antes de quedarse sin magnesio y, en este tiempo, son capaces de atrapar más del 80 % de las bacterias E. coli en agua con una alta concentración de ellas", explicó Samuel Sánchez, responsable del grupo Smart Nano-Bio-Devices del IBEC.
"Después, debido a las propiedades magnéticas del hierro, los microbots pueden ser recogidos fácilmente con un imán, sin dejar ningún residuo en el agua", especificó.
Con estos robots podría solucionarse el problema de la contaminación del agua potable, que puede causar enfermedades potencialmente mortales cuando no se dispone de un tratamiento adecuado, como ocurre en muchas zonas del mundo.
Según los investigadores, aunque el cloro u otros agentes consiguen desinfectar el agua en gran medida, algunas bacterias y otros microorganismos son muy resistentes y resultan muy difíciles de eliminar.
Además, señalan, en ocasiones los componentes de estos desinfectantes pueden ser perjudiciales para la salud humana.
Esta investigación ha sido financiada por la Alexander von Humboldt Foundation de Alemania, el European Research Council y el Max Planck Institute.
Reading the Office of Legal Counsel on Emoluments: Do Super-Rich Presidents Get a Pass?
I wrote last November that the Foreign Emoluments Clause "is on its face a national security provision designed to the protect the country from officers too enmeshed with foreign interests." If the Justice Department's recent court filing is to be believed, that protection is exceedingly limited. This new position marks a decisive break from the more conscientious approach long espoused by both the Comptroller General and the Office of Legal Counsel (OLC).
At the heart of the emoluments controversy is President Trump's refusal to liquidate his business holdings. He has instead maintained ownership of the Trump Organization, a multibillion-dollar umbrella company with thousands of domestic and international investments, and placed the assets in a revocable trust managed by his sons Donald Trump, Jr. and Eric Trump. Trump now faces three lawsuits alleging that he is profiting from his business empire in violation of the Constitution. Three days after his inauguration, Citizens for Responsibility and Ethics in Washington (CREW), a government accountability watchdog group, filed the first suit in the Southern District of New York. This month, two more complaints were filed by the attorneys general of Washington D.C. and Maryland and 196 congressional Democrats, in federal district courts in Maryland and the District of Columbia, respectively.
All three suits center on the meaning and scope of the Foreign Emoluments Clause, which provides that "no person holding any Office of Profit or Trust under them, shall, without the Consent of the Congress, accept any present, Emolument, Office or Title of any kind whatever, from any King, Prince or foreign state" (U.S. Const. art. I, § 9, cl. 8). Citing Trump's business dealings with state governments and federal agencies, such as its lease on the Old Post Office Building that now houses the Trump International Hotel, two of the suits also allege violations of the Domestic Emoluments Clause. This provision applies specifically to the president and provides that he shall receive "for his Services" a fixed compensation during his tenure and not "any other Emolument from the United States, or any of [the states]" (U.S. Const. art. II, § 1, cl. 7).
Serious procedural challenges like standing notwithstanding, given the House and Senate's failure to address head-on the risks posed by Trump's financial conflicts pose, the lawsuits could prove important in forcing a much-needed conversation: Is Trump taking in profits in violation of the Constitution? And just as critically, are future presidents entitled to pull a Trump—or does the Constitution dictate that they, like Jimmy Carter, must sell their family peanut farms as a condition of taking office?
No Article III court has ever rendered an opinion on how either Emoluments Clause should be interpreted, though the Supreme Court has offered interpretations of the term "emoluments" as it appears in Foreign Emoluments Clause-related statutes periodically enacted by Congress since 1881. Because of the limited judicial precedent, the internal memoranda from the Comptroller General and the Office of Legal Counsel that have been made public over the years are among the most important sources of guidance we have on emoluments issues. And though these memoranda do not directly address the question posed by the Trump business empire, making some amount of inference and legwork necessary, in critical respects they quite clearly contradict the sweeping defense that the Justice Department put forward this month in its 70-page motion to dismiss the CREW case against Trump.
The key issue in these suits—once you get behind a set of justiciability questions that may prove dispositive—is what constitutes an emolument (though with respect to the Foreign Emoluments Clause there's also some disagreement about what kind of entity constitutes a "foreign state"). In plain English, we are looking at an exotic presidential twist on the biggest and oldest challenge to enforcing any anticorruption law: What counts? Do the forbidden "emoluments" cover only goodie boxes, blatant quid pro quo arrangements, and employment-related compensation? Or are the profits that Trump enjoys by way of his business transactions also prohibited when they come from foreign states and domestic government entities? And if the latter, more expansive definition is the appropriate one, are the profits prohibited only when the take is in excess of  "fair-market-value"—and if so, does that definition serve as a meaningful limitation when at issue are luxury goods whose value or sales may be inflated by the fact that Trump is president and the products are prominently branded with his name?
Predictably, the dispute has taken the form of a battle for the original meaning of "emoluments." An array of historical materials support both a limited and broad definition. The two possible interpretations are well summed up by the Oxford English Dictionary, which provides two definitions dating back to the Founding: "1. Profit or gain arising from station, office, or employment . . . . 2. Advantage, benefit, comfort."
The Justice Department, like Trump's lawyers at Morgan Lewis, latches onto the first definition  to argue that "the Emoluments Clauses apply only to the receipt of compensation for personal services and to the receipt of honors and gifts based on official position." That is, President Trump is precluded only from receiving benefits in exchange for services provided to a foreign state in his official capacity as president, or—and this is crucial, given the subject matter of the OLC opinions—services provided "in a capacity akin to an employee of a foreign state."
The plaintiffs in the three suits, on the other hand, argue for the much more expansive definition. Marshaling its own set of historical evidence, CREW asserts that emoluments are "anything of value, including money, permits, approvals, tax benefits, any other benefits, and anything else monetary or nonmonetary, regardless of whether it is given in exchange for goods or services, and regardless of whether it is part of a transaction at, above, or below market rates."
A close examination of the relevant Comptroller and OLC opinions reveals that the current Justice Department is reading the Emoluments Clauses too narrowly, while CREW and the other plaintiffs are reading them too broadly. None of the opinions approves the receipt of benefits that can even arguably be attributed to the prestige or influence conferred by an office, and together they do not support the Justice Department's claim that presidents may, as a categorical matter, collect profits from business transactions with foreign entities and domestic government entities as long as fair value is extracted on both sides. But notwithstanding the plaintiffs' hard pull in the other direction, the opinions also suggest that presidents may in limited cases accept certain fixed benefits—as I will explain, these might be pensions from the U.S. state that used to employ them or money damages from a foreign country against which, in a past life, they successfully won a judgment. The key is that those benefits cannot be subject to foreign or domestic government manipulation or adjustment in connection with the presidential office.
This happens to be a sensible position that accords with what the opinions repeatedly underscore as the purpose of the Emoluments Clauses and the ultimate touchstone for interpreting their meaning: "to prevent corruption and foreign influence" and to bar "payments which have a potential of influencing or corrupting the integrity of the recipient."
Why Language About Emoluments Is Easily Misused
A threshold issue before turning to the OLC literature is the confusion created by cherry-picking historical materials without consideration of their factual context. For example, in its motion to dismiss, the Justice Department followed the lead of some scholars in pulling some Supreme Court language that suggests the term "emoluments" applies only to salary and other duty-related benefits. Most notably, in Hoyt v. United States, 51 U.S. 109 (1850), the Court defines emoluments as "every species of compensation or pecuniary profit derived for a discharge of the duties of office" (emphasis added).
But in Hoyt, the Supreme Court was specifically asked to decide what constitutes an "emolument of office" per a statute governing Treasury Department collectors in their official capacity; the case did not require the Court to consider or rule on the existence of emoluments of other kinds. This is a key point for purposes of properly construing any Comptroller or OLC opinion that cites Hoyt and regurgitates its definition of "emoluments." These opinions, like Hoyt, have to be read with an eye to their facts: they do not assert that "emoluments" must derive directly from discharge of duty; rather, the kind of emoluments at issue in those opinions was the kind derived for discharge of duty. As a consequence, the reliance on Hoyt in these opinions does not serve as evidence of a limiting principle for emoluments in general.
In short, as pointed out by the plaintiffs and by assorted scholars, the proper question for purposes of discerning the historical scope of "emoluments" is not whether the term could be interpreted in a restricted way, to refer only to benefits derived from discharging the duties of an office, but whether it was necessarily so interpreted at the time the Emoluments Clauses were drafted. As John Mikhail has painstakingly documented, the answer is no—and we don't have to look at secondary sources, however authoritative (e.g., Black's Dictionary) to draw that conclusion. Consider, for example, some of the constitutions ratified during the first of two major waves of state constitution-making in the Founding decade. Several included "common benefits clauses" that used the word "emoluments" in a way that simply defies narrow interpretation. The Pennsylvania Constitution (1776) provides: "That government is, or ought to be, instituted for the common benefit, protection and security of the people, nation or community; and not for the particular emolument of advantage of any single man, family or sett [sic] of men, who are a part only of that community[.]" Very similar language appears in the Virginia (1776), Vermont (1777), and New Hampshire (1784) constitutions. Far more elaborate historical arguments demonstrating the broad uses of the term have been presented elsewhere: see here, here and here. The bottom line is that there is an abundance of primary Founding-era material making use of the broad definition of emoluments, so it is wrong to use language from fact-bound case law to assert that the term is an inherently limited one.
The Plaintiffs Define "Emoluments" Too Broadly
Does that mean, as plaintiffs assert, that all types of benefits conferred on the president by foreign countries and U.S. states are prohibited emoluments? According to the Comptroller and OLC opinions, clearly not.
A number of opinions explain that officers do not need to forego fixed benefits to which they are entitled for reasons manifestly unrelated to and uninfluenced by their office. This is a common-sense interpretation of the Clauses that avoids rigidity for rigidity's sake, where denial of benefits would do nothing to serve the Clauses' anti-corruption, anti-influence purpose.
For instance, the Comptroller and the OLC each independently concluded that President Ronald Reagan could collect ordinary retirement benefits from California, where he had served as the state governor, without violating the Domestic Emoluments Clause's prohibition against the receipt of "emoluments" from a State. In its 1983 opinion, the Comptroller determined that President Reagan's pension from California "cannot be construed as being in any manner received in consequence of his possession of the Presidency." Coming to the same conclusion in its earlier 1981 opinion, the OLC also noted that "those [retirement] benefits are not emoluments in the constitutional sense" and their receipt does not "violate the spirit of the Constitution." To support its reasoning, the OLC in turn relied on a 1964 opinion (not published) where it similarly decided the estate of President Kennedy was entitled to the naval retirement pay that had accrued during his presidency. Interpreting the Foreign Emoluments Clause "in the light of its basic purposes and principles," it concluded he could receive payments to which he was entitled as a matter of law "prior to his taking office."
The same principles support allowing officers to collect on certain kinds of money judgments, even from foreign powers. In a 1955 opinion, the Comptroller decided that an attorney in the Justice Department could receive a lump sum payment and lifetime annuity from the German government for his wrongful removal from the judgeship he held before he emigrated to the United States, as provided by German indemnification legislation. The Comptroller reasoned that those payments did not constitute emoluments from his former office, but rather "represent damages payable as a direct result of a moral and legal wrong." Turning to its "spirit of the Constitution" analysis, the Comptroller had no trouble determining the payments were not problematic: they were "obviously . . . not intended to influence him as an officer of the United States," were made under laws not specific to him, and were not payments voluntarily made by the German government but rather mandatory indemnification required by the Allied powers. In a 1954 opinion on the same matter, the OLC came to a slightly different place—the payments were not permitted to the extent they amounted to German retiree benefits—but like the Comptroller, it found that damages intended to redress injury were not prohibited emoluments.
Note what these opinions have in common: they generally allow the officer in question to collect payments or benefits that, patently, have nothing to do with and cannot possibly have been affected by his U.S. office. That 1983 Comptroller opinion put it best, and contains a line worth repeating: President Reagan was entitled to his pension because it "c[ouldn't] be construed as being in any manner received in consequence of his possession of the Presidency."
Applying this general rule, it makes sense that presidents are permitted to invest in U.S. Treasury bonds; and the rule also explains why wealth management solutions like blind trusts have long been accepted as workable resolutions to problems of conflict of interest. But it certainly doesn't provide clearance for all profits derived from discretionary, "fair-market-value" transactions where the president is obviously and individually on one end of the sale.
The Justice Department Defines "Emoluments" Too Narrowly
A key move in the Justice Department's brief is to rely heavily on a point of dubious significance: it asserts that "in every published OLC or Comptroller General opinion in which proposed conduct was determined to involve prohibited emoluments, the determination involved an employment relationship (or a relationship akin to an employment relationship) with the foreign government."
If you think about it, there's at least one common-sense explanation for the limited precedent: In general, the government employees on whose behalf these opinions were sought probably didn't own hotel chains, lucrative licensing agreements, or hundreds of trademarks from which they derived significant foreign-based or domestic government-based income. Their thing of value, as civil servants, was their skill set, and thus the relevant question was whether they were constitutionally permitted to lend out that skill set to foreign governments or organizations with foreign state ties for payment.
A 1986 OLC opinion written by then-Deputy Assistant Attorney General Samuel Alito cuts against the assertion that whether the profit in question is derived from employment or personal services should be, by itself, dispositive. There, Alito determined that a NASA employee could indeed accept a fee for reviewing a PhD candidate's thesis for an Australian university. To get to this conclusion, Alito made two significant moves. First, uncertain as to whether a public university should be regarded a "foreign state," Alito instead decided to turn to the features of the proposed consultancy and consider whether they "raise[d] the kind of concern . . . that motivated" the prohibition's enactment. This marks a functional, purpose-driven approach to the question of permissible benefits. Second, he suggested the following facts weigh against finding the fee a prohibited emolument: (1) the NASA scientist was not selected because of his position with the U.S. government, (2) the fee was an ordinary amount given the service to be rendered, (3) there was no reason for the officer to have "direct contact" with the university officials, and (4) the consultancy was "limited both in time and in substantive scope," and no "continuing relationship" was anticipated.
Note that the fact the scientist would be acting in an employment or personal services capacity did not automatically render the payment an emolument. This is the key takeaway from this opinion, and it is at odds with the Justice Department's claim that employment is the make-or-break issue when it comes to determining whether a benefit or payment is an emolument. Second, consider the implications of the first and fourth points Alito highlighted. The scientist's selection for the job and associated payment had nothing to do with his U.S. office, which is not a conclusion that can be readily drawn about the services purchased by foreign and state government employees newly flocking to Trump International Hotel. It may suggest the permissibility of accepting profits from truly routine transactions by truly routine hotel customers, including some government diplomats—but this possibility is undercut by Alito's reference to the extremely limited nature of the permitted relationship and transaction in question.
The Justice Department is understandably leaning hard on the idea that an emolument must be received specifically as a function of office or employment. After all, without this very specific qualification, its argument for the permissibility of accepting profits from ordinary transactions falls apart. Two OLC opinions make this clear.
A 1982 OLC opinion determined that the Foreign Emoluments Clause barred an employee of the Nuclear Regulatory Commission from working on his leave time for an American firm contracted by a Mexican government agency to review the design of a government-owned nuclear power plant. And a 1993 OLC opinion concluded that law firm partners serving as non-government advisors on the Administrative Conference of the United States could not accept partnership earnings "where some portion of that share is derived from the partnership's representation of a foreign government" without triggering the constitutional prohibition. In the 1993 opinion, the OLC actually dismissed the argument that the conference member was not subject to the foreign government's "control" as "not decisive." Instead, the OLC concluded that the portion of partnership profits the conference member would receive "would be a function of the amount paid to the firm by the foreign government," such that "the partnership would in effect be a conduit for that government." Acceptance of that portion of income was therefore a prohibited emolument (OLC reconsidered this opinion in 2010, but only with respect to whether the members held an "Office of . . . Trust" for purposes of the Foreign Emoluments Clause).
In these opinions, the OLC simply did not care that there was nothing out of the ordinary about the payments in these cases from a transactional or fair-market perspective. This runs contrary to the crux of the Justice Department's argument for the innocuousness of Trump's business-related foreign and domestic government income.
The textual kicker in all this is that even accepting the Justice Department's insistence that "emolument" is best read to mean "profit arising from an office or employ" (Barclay's A Complete and Universal English Dictionary on a New Plan (1774)), it doesn't follow that all ordinary business transactions are okay: What if those transactions are, in number or value, enhanced by the prestige of the president's office? Couldn't the profit thereby derived then constitute "profit arising from an office or employ"? [Update, 5:17 pm: This is a line of argument that Marty Lederman compellingly and more thoroughly details here.]
It is to prevent this reading that the Justice Department argues that prohibited benefits must arise not just from the office but from the provision of services pursuant to that office. But this argument relies on a stunted conception of the power that an "Office of Profit or Trust" confers. To lift an example wholesale from Ben Wittes: If Trump owned a nondescript hotdog truck outside the White House that charged the same price for hotdogs as any other foodtruck and sold them to some incidental foreign customers, that would not be problematic under this definition of emoluments. If the truck were Trump-branded and either charged inflated prices or enjoyed inflated sales because Trump is president, and Saudi potentates lined up to put cash in his register, that would seem to constitute impermissible "profit arising from an office," as a textual matter and in view of the historic Comptroller and OLC perspective.
At base, this is what plaintiffs are claiming—that the profits Trump is enjoying "aris[es] from" his office—so "aris[e] from" may be a definitional phrase the Justice Department is interpreting too narrowly. Trump's status as the most powerful man in the world affects his business transactions, which are self-branded to boot. Not only is he enjoying booming business at his exclusive properties, in part thanks to foreign guests reportedly seeking to get in the president's good graces, but he has also won Chinese trademark protection that, according to plaintiffs, he would not have received had he not become president.
Finally, on a practical note, notice the perverse upshot of the Justice Department's fixation on employment and personal services as the place where the river divides. This assertion that payment for goods and business-related services is permissible but payment for employment and "personal services" is not means that a president can't profit off his brain or body when it comes to cash from foreign sources or U.S. government entities, but can, without limitation, profit off the brains and bodies of those he can afford to employ in his private capacity. It's what you might call a constitutional free pass for super-rich presidents.
The Comptroller and OLC opinions do not support such a result. They repudiate it.
***
Ultimately, the Justice Department's view of emoluments marks a departure from the public Comptroller and OLC opinions in at least two critical respects. First, the new position is a clear abrogation of the practical "spirit of the Constitution" analysis on which the Comptroller and OLC have consistently relied to ensure a stringent rather than forgiving interpretation of what constitutes an impermissible benefit or undue influence (see, e.g., 1955 Comptroller Opinion, 1981 OLC Opinion, 1983 Comptroller Opinion; see also OLC 1962, noting "the sweeping nature of the constitutional prohibition"; OLC 1980, citing 1902 Attorney General Opinion stating the Foreign Emoluments Clause is "directed against every kind of influence by foreign governments upon officers of the United States" and the "prohibition should be given the broadest possible scope and application"). Second, the Justice Department's quite specific argument that the president can profit from employing people to do business with foreign countries and government entities in the United States amounts to a strange carve-out, one that allows extremely wealthy officers with people in their employ to cash out as they wish on the advantages that the prestige of their office confers, without any consideration whatsoever of the sources of that cash. This interpretation is flatly at odds with executive branch tradition: I have yet to see a single opinion that has permitted an officer to collect profits even arguably enhanced by the power of his office, much less categorically benefit from discretionary, price-indeterminant transactions that foreign governments and U.S. government entities may enter into at will.
Note the issues I did not address here. What is not (yet) a point of debate in these particular lawsuits is whether these constitutional provisions apply to the president at all. The Domestic Emoluments Clause applies to the president by its express terms, and in its recent motion, the Justice Department doesn't dispute CREW's claim, or the OLC's preexisting determination, that the more obliquely phrased Foreign Emoluments Clause applies to the president as well (and notwithstanding the occasional argument to the contrary).
In addition, as the suits proceed in federal court, we can expect much of the legal discussion to focus on jurisdictional hurdles. There's a strong argument that the courts don't have a role to play, and that presidential corruption rising to the level of an emoluments violation is a political question whose resolution properly lies with Congress. Though the congressional suit spearheaded by Senator Richard Blumenthal and Representative John Conyers, Jr. alleges that Trump has failed to come to Congress for requisite permission in accepting foreign emoluments, Congress's best recourse be impeachment proceedings. (Or if it so chose, Congress could avail itself of a lot of options short of impeachment, but in the words of Charles Black, Jr., circa 1974, "what an enormous if." Recall that the House of Representatives has the power to demand Trump's tax returns but has not exercised it.)
But as for the substantive question of whether the Comptroller and OLC of yore would have signed off on the Justice Department's blessing of all monies flowing in by way of business transactions, the answer is "no."
防范供应风险,实现能源多样化 | nippon.com より
[...] 一般财团法人日本重建倡议与福岛事故独立检验委员会《福岛核电站事故独立检验委员会 调查与检验报告书》(Discover・21/2012年3月); Independent Investigation Commission on the Fukushima Nuclear [...]

防範供應風險,實現能源多樣化 | nippon.com より
[...] 一般財團法人日本重建倡議與福島事故獨立檢驗委員會《福島核電廠事故獨立檢驗委員會調查與檢驗報告書》(Discover・21/2012年3月) ; Independent Investigation Commission on the Fukushima Nuclear [...]

Re: 33 and getting serious about retirement
aristotelian wrote:

camillus wrote:Pardon me, but paying 28% fed income tax & 9.3% CA tax would have me maxing out the 401k before contributing to Roth.

Why this recommendation when OP expects his income to sharply increase?

Good point. I was going with OP's assumption that he is already maxing the Roth. You are right, it is not a given. The point is, he should absolutely get his employer match, and max the 401k if possible.

If he expects his income to increase even more - and in CA at age 33 that is a possibility - Roth may still make sense at this point in his career.


Going to take these one-by-one.

First of all, "she."
Second of all, thanks for all the input. I'll probably started contributing 6% (to get employer match) and see where that leaves me in terms of take-home pay versus my fixed expenses.

I am completely phased out of my Roth (unless I can backdoor Roth, I guess???) due to my salary, which is why I opened my taxable.


ruralavalon wrote:Please double check the expense ratio on the Vanguard Target Retirement 2050 Fund in your 401k, that 0.60% seems very high and not normal for that fund.

Let us know what you find on double checking that expense ratio, that can affect the advice you are given. Getting low expense ratios is critical to long-term investing returns.

If you are going to use target retirement funds (which may be better for you, since you want to set-it-and-forget-it), then there is no need to use the advisory service or pay a fee for advice.


Thanks! I will double check--maybe I was looking at the wrong line.



delamer wrote:

zaboomafoozarg wrote:With a 6% guaranteed return paying off the $200k student loans, I'd consider putting money into those after hitting the 401k match.

Agreed! Those student loans are a big drag on your investments and your lifestyle. Have you figured out how much you'll pay in interest if you just pay the "manageable" monthly payment until the loan is paid off? If you did, the number might shock you into prepaying.


Most of my loans at ~6% (though I still have an outstanding balance from undergrad of $12k that's 2.5%). I will be (and am) paying a crazy amount of interest. I think once I start get a little more settled in my career, I can definitely up my manageable monthly payments to start eating away a little more.

Re: Foretelling Global Stock Returns, 1980-2015
Simplegift wrote:William Bernstein has done interesting research on share dilution, summarized in his 2011

comment

in

The Economist

:

William Bernstein wrote:In the first place, the 2% share dilution seen in the US was typical only of developed nations that had not seen their territories devastated by war. In those nations that had, dilution averaged 4% per year, and as high as 7.5% in Japan.

Further, we speculated that rapid economic growth born of technological advance was akin to physical destruction, both of which require large capital inflows from share dilution to replenish capital stock.

This was in fact confirmed a few years later by work by Speidell et al. ("Dilution is a Drag . . ." Journal of Investing, Winter 2005), who found dilution in excess of 10% per year for many Asian nations, and as high as 30% in China, which is the most likely reason for poor long-term returns of equity there.

Looking at the

numbers

for China (granted, an extreme example): For the decade from 1992 to 2002, China's GDP grew by 11.5% per year. However the capitalization of Chinese equity markets grew by 39% per year, as the number of listed companies grew from 52 to 1,296. Thus the S&P price index of Chinese equities only appreciated by 3.5% a year over the decade.


The issue of share dilution is something I have never thought much about but it makes perfect sense. This is a good reason not to throw all your money at the fastest growing economies.

Re: Are Annuities A Worthwhile Retirement Investment?
We have quite a bit in a Vanguard VA and we invested in it direct (not via 1035) many years ago (other tax-deferred accounts maxed out). It's worked out well for us, and now in retirement we're doing partial 1035 exchanges into immediate annuities to cover expenses, which spreads the tax bite over time (each monthly payment represents part earnings and part non-taxable return of principal). We also don't pay for any riders or "guaranteed income" add-ons.

Assuming a low-cost VA like Vanguard's, the biggest stumbling block in my view is the loss of favorable capital gains treatment on any portion of the sub-accounts invested in equities. That's the trade-off for tax deferral. (The same is true for 401(k)'s and IRA's, though--and tax deferral for a VA extends to year 85).

Re: Am I being unrealistic about my expectations of dividend income? Is there a better alternative?
marcopolo,

First of all I want to thank you for your help!

Ok...I think my fund VHDYX is getting both dividends & share buy backs.
I don't think they are mutually exclusive. Most companies will do both.

I realize that Berkshire-Hathaway does not pay a dividend. But Warren
Buffett buy's stocks that do pay a dividend. I think Warren Buffet is a
huge dividend stock buyer. I think Warren Buffett is a closet dividend
growth investor. Warren Buffett is one of my hero's...

I also think that VHDYX fund has all/most of the dividend growth stocks
in the fund that the Vanguard Growth Appreciation Index Fund has.

Re: Grandson's request for advice
How about a personal finance book, finance is not just about buying stocks. For someone younger I'd suggest- I Will Teach You To Be Rich by Ramit Sethi
It sounds like a scam but its not, its written for millennials in mind even though its been out for a few years, it's still relevant and easy to read. Talks about budgeting, saving, investing, paying off debt ect. May be worth a read especially for someone who doesn't grasp finance, it lays out a 6 week plan to get you on the right path.

South Dakota sued for using catheter in toddler drug screen
SIOUX FALLS, S.D. (AP) -- The American Civil Liberties Union sued South Dakota on Thursday over the forced use of a catheter to take a urine sample from a 3-year-old boy who was being tested for exposure to drugs as part of a child-neglect investigation....

Re: "How Do Your Financial Priorities Stack Up With Our Pyramid?"
When I started out, my goals were to build up my savings, start saving for retirement, and pay off my modest student loan debt. My first priority was to save and once I had savings, I started looking for better investment vehicles. Early on, I started with a workplace savings plan too. The odd thing was that I was pretty conservative in the beginning and my IRA was in FDIC Insured Certificates of Deposit until a friend went into the brokerage business. The IRA went to him but even then I bought another CD and three zero coupon treasuries paying 8% along with the first stock I ever bought, which was AST Research.

Can't say that I thought a lot about asset allocation though I always loved having money in the bank. The more, the better. It seemed that life was unpredictable and going through unexpected challenges went better if you had good cash reserves.

The way I think of the Pyramid is probably the way college students think of the 4 food groups: Pizza, Beer, Top Ramen, and Nachos. When you start out, you just sort of go with what makes sense at the time. It isn't like I had all my life goals planned out when I graduated from college. It just seemed that doors would open up at the right time.

Re: Beginner needs sanity check moving a lot of cash to market.
John Laurens wrote:Ok then. Will you bet me a million dollars that a 60/40 portfolio will out perform his guaranteed mortgage rate over the next 2 years? If I win, I get a million dollars. If you win, you get the satisfaction that you guessed right over a guy on the internet.

Regards,
John


Paying off a mortgage is not a "guaranteed return" of 3.8%. And why does he need to "beat it" in 2 years? The interest on a mortgage (or any loan) is a finance charge. You know exactly what you will pay in interest over the life of the loan from day one. So, if a mortgage will cost you 100k over the life of the loan, paying it off early will save you no more than 100k. Alternatively, putting $300-400k into the stock market now and letting it sit for 20-30 years will return far more than $100k over that time (400k at 7% for just 10 years could yield over 380k in growth). Of course that is not guaranteed, but unless the world economy implodes and never recovers, he'll do much better investing now especially if he leaves the money invested for longer. Time in the market is key here. He absolutely without a doubt is much better off investing all of that cash now and keeping his mortgage for as long as he wants. At 3.8% and his current tax bracket, he's really only paying around 2% interest after the mortgage interest tax deduction anyway. That's free money. He should not pay off the mortgage. He's relatively young and wants to be financially independent in 10 years which means he needs more money in the market and he needs to get it in there asap to maximize time invested.
And great simple portfolio. If you put this money in a taxable, don't use the total bond fund there.

Re: Does Vanguard gain anything from us investing more internationally?
With a larger international footprint maybe they can expand more, help eventually grow more AUM in overseas funds (I mean Vanguard UK and so on, not US funds investing in international stocks).

The international funds have higher expense ratios, though most of it probably reflects the legitimately higher costs there. Vanguard is supposed to be run at cost, but at the individual fund level maybe it's not so clear cut. In any case there's more room for the international fund ERs to fall. More money there would help in that regard.

Vanguard's research team predicts higher returns are more likely in ex-US stocks starting from now (I mean this in the statistical sense, so actual outcomes may be far different), so a higher international allocation could make their target date and LifeStrategy asset allocation funds look better, and may improve investor outcomes, which could help with gathering and maintaining AUM.

The average investor allocation is underweight international assets relative to the broader professional investor consensus (and Vanguard's suggestion goes beyond even that), so a more charitable explanation is simply that they're nudging people towards what's probably better for them.

Re: How do you Limit Risk if You Shouldn't Own Bonds in a Taxable Account?
Does Limit=Control=Manage=offset Risk


Biased comment since we are retired and FundedRatio (FR)>1.1 See notes below.
Our taxable account (Discretionary) has been both extremes (twice) in the past 2 years: cash to being fully invested.
If I want to be careful, I am into cash.
If I want to be moderate, I am into my local utility (non-diversified)
If I want to be aggressive, I am into local high alpha-low beta stocks and CEF
I am aware of taxes.
Only 25% of our retirement assets (Discretionary Bucket) are directly exposed to the Equity-Debt Markets. Thus I can swing or not swing.

Re: would you take a new mortgage to invest in stock market?
Absolutely not.

We paid off the house early and limited debt. Paying off the house allowed us to use the cash flow to limit the amount of student loan debt for the kids.

In my mind, you can't beat free cash flow and reduced risk.

When I listen to the other arguments, I go back and think that when Warren Buffett when he moved back to Omaha, paid cash for his house, even though he was pretty sure he could make a bigger return in the market. If one of the greatest investors in history, always talks about risk, maybe the rest of us should listen.

Good luck.

Re: Top Performing Newsletters
Taylor Larimore wrote:Hi Bogleheads:

My favorite newsletter is "Hulbert's Financial Digest." This is a highly respected newsletter that has been tracking newsletter recommendations for over 26 years.

In the January 2008 issue (page 1 of 23 pages) Mr. Hulbert has a table showing each year's top performing newsletter gain along with its gain (or loss) in the next year:

YEAR..GAIN..NEXT YEAR.......NEWSLETTER

1981..+24.2%..+22.8%.......The Zweig Forecast

1082..+85.1%....+6.9%.......On Markets

1983..+59.0%....-4.6%........The Addison Report

1984..+95.2%..-19.5%........Bernie Schaeffer's Option Advisor

1985..+99.3%..+55.3%........McKeever Strategy Letter

1986..+55.3%..-43.6%........McKeever Strategy Letter

1987.+663.7%..-94.8%.......Puetz Investment Report

1988.+133.4%..-55.8%.......McKeever Strategy Letter

1989.+367.9%..-70.1%.......The Granville Market Letter

1990.+111.1%..+12.5%.......Your Window into the Future

1991.+148.7%..+12.2%.......OTC Insight

1992..+63.4%...+52.6%.......The Turnaround Letter

1993..+54.6%...-28.1%.......Mutual Fund Technical Trader

1994.+118.5%..-90.4%.......Seasonal Trade Portfolio

1005.+107.7%..+17.2%.......Medical Technology Stock Letter

1996..+58.1%..+42.9%.......The Prudent Speculator

1997..+89.4%..-31.9%........The Granville Market Letter

1998..+83.8%..+56.1%.......The Pure Fundamentalist

1999.+157.0%..-34.8%.......Technology Investing

2000.+182.0%..-87.6%.......fredhager.com

2001..+77.7%.....-5.7%.......Coolcat Explosive Small Cap Growth

2002..+32.8%..+23.8%.......Buyback Premium Portfolio

2003.+137.3%....-4.0%.......BI Research

2004.+154.8%..-26.4%.......fredhager.com

2005..+64.2%..+26.0%.......Outstanding investments

2006..+75.5%..+64.8%.......Cabot China & Emerging Markets Report

26-year annualized "next year" loss: -27.9%

26-year annualized gain of Wilshire 5000: +12.6%

Mr. Hulbert's conclusion:

"Calander-year returns are an exceedingly poor basis for choosing between investment newsletters."

Best wishes.

Taylor


Sure, but to be complete and fair, you didn't include the annualized "this year" gains.

Of course, trying to capture that is next to impossible as it would require knowing exactly which newsletter to hop to next, but we should at least compare apples to apples.

Re: Tax deferred or taxable account?
Welcome to the forum!

The tax-deferred 401(k) is still a better investment even if you expect to leave the money to your heirs.

It's easier to see the comparison between a Roth (tax-free) and a taxable account. If you hold a taxable account, you earn less than on a tax-free account, because you pay tax on your dividends every year. You may avoid tax on capital gains if you leave the account to your heirs, but the dividend tax compounds over time. If you live for forty years before you leave the account to your heirs, and are paying 15% tax on a 2% dividend yield, the 0.3% tax every year costs you 12% of the money.

A traditional 401(k) works the same way, because you get a deduction on contributions. If you are in a 25% tax bracket and contribute $18,000 to your 401(k), that cost you only $13,500 out of pocket. If you (or your heirs) are in a 25% tax bracket when the money is withdrawn, you come out just as well as if you had invested $13,500 tax-free. If you have to take the money out as a required minimum distribution, you can invest it in a taxable account then, but you still gained the benefit of years of tax deferral.

Re: Taxable account basics
The Wizard wrote:Roth 403(b) for that $13,000 should be fine. Not a lot of money for your situation.

Present EF might be just fine considering that job loss is the main emergency and most physicians don't encounter that for long. This also assumes a growing taxable account which serves as 2nd tier EF.

Check White Coat Investor for more good hints...


Thank you so much for your helpful advice that Roth 403(b) for $13,000 should be fine (small fraction of retirement allocation and salary), that the present EF may be ok if there is a growing taxable account, and for the referral to White Coat Investor for more hints. Thank you again!

Re: Should I Sell Energy Index (VDE) and take loss?
danaht wrote:I would keep it if you like energy as a long term investment. A lot of people seem to think electric cars will replace ICE cars soon (in 10 years). The same group of people also believe that renewable energy will mostly replace carbon energy in the same time frame. If this happens - then everyone should sell their Vanguard energy funds now - since it mostly contains carbon based companies. I don't think either of these will be happening in my lifetime - so I continue to hold my energy ETFs / stocks (including VDE).


That is a Straw Man argument. Quite a gross mischaracterization.

I have never heard a serious expert predict the replacement of Ice vehicles in 10 years. There is no "a lot of people". What seems increasingly clear is that EVs are catching up the range and performance gaps very quickly. And that EVs will actually have a noticeable impact on oil demand by 2030.

As to your second contention. There's actually a huge row going on about whether renewable energy can replace 100 per cent. Of US consumption. Whether it is physically possible or not. Arraigned are some serious academic heavy hitters:people like Ken Caldeira (for the no). It's Been running around this past week.

No one is arguing it is doable in 10 years.

But, and I would not have written this 5 years ago, peak oil demand might be in sight. And in the 2030s.

Read Dieter Helm, a leading energy economist. He is careful not to forecast a date but his vision is provocative and well thought out.

Some serious energy economists and scenario planners at Big Oil multinationals seem to be leaning that way too.

Things are changing, and amazingly fast.

My own view is the external environment will force the pace on this.

Re: Advice on what are the best ways to invest on a college campus?
Working on and near campus is usually pretty flexible for time and hours. My college age kids have had a good $$ per hour return on the time they spent writing numerous scholarship applications. I would second or third the advice to invest the extra in the target date or life strategy type funds.

Avery Table Tents 5305
Mohamed Hassan: "the causes of the revolution far beyond Tunisia Ben Ali and his party. "
Tunisians brought down the dictator Ben Ali. Today, they continue to fight against his men to head the transitional government. In this new chapter of our series "Understanding the Muslim world," Mohamed Hassan * ((photo-cons) explains the implications of the revolution of Tunisia and its root causes: how nationalism Liberal advocated by Tunisia under Bourguiba interests Western, plunging people into poverty, how a repressive state has put in place to maintain this system, why dictatorships in the Arab world are caused to fall, and how Islam became the condom imperialism






(Gregory Lalieu Michel Collon)




In December 2010, riots broke out in Tunisia. A month later, President Ben Ali fled the country after twenty-three year reign. What are the causes of this revolution? And why is it popular movement succeeded in bringing down the dictator where other attempts have failed?


For there to be a revolution, it is necessary that people refuse to live as before and that the ruling class is no longer able to govern as before. On December 17, 2010, Mohamed Bouazizi, a young seller of fruits and vegetables, has sacrificed out of desperation after police had confiscated his goods himself, and that local authorities have to stop working. The conditions were ripe for a revolution broke out in Tunisia Bouazizi and suicide was the trigger.

Indeed, the Tunisians did not want to live as before: they were not accepting corruption, police repression, lack of freedom, unemployment, etc.. Moreover, the ruling class could no longer govern as before. Corruption under Ben Ali had taken a phenomenal amount while the majority of the population had to face insecurity. To maintain this status, police repression would be higher but it had reached its limits. The ruling elite was completely disconnected from the people for whom there was no interlocutor. Therefore, when popular revolts broke out, the ruling class had no choice but to quell the violence. But with the determination of the people, the repression reached its limit. This is one of the keys to the success of the popular revolution of Tunisia: it managed to reach all segments of society, including members of the army and police who sympathized with the demonstrators. The repressive apparatus could no longer function as before either. If a revolt occurs but is not able to combine different segments society, it can not lead a revolution.

Even after the departure of Ben Ali, the protests continue. The situation that Tunisians refuse is not the result of one man? For

signs "Ben Ali emerges" signs were followed by "CDR releases. Tunisians are attacking the president's political party because they fear that one of his men to take power. But in reality, the root causes that led to revolt Tunisians far outweigh Ben Ali and the RCD. It is not enough to turn the president for the people earns his freedom and improves living conditions.

corruption, unemployment, social inequality ... What are the effects of imperialist domination of the West over Tunisia. For Tunisia, after independence, became a project of the United States.

What do you mean by imperialism?

Imperialism is the process by which capitalist powers politically and economically dominated by foreign countries. Western multinationals plunder the resources of Africa, Latin America and Asia. They find opportunities for capital they will accumulate and exploit cheap labor market. I say that multinationals are not buying as they plunder the resources at their fair value and the local people not benefiting from these riches. And this looting would not be possible if these countries operated, there were no leaders to defend the interests of multinationals. These leaders are getting richer in the process. They constitute the so-called comprador bourgeoisie. They have no political vision for their own country does not produce wealth and do not develop a real economy. But personally enriched by trading resources their countries with multinationals. Obviously, the people are the biggest victim in all this!

When you're a nationalist anti-imperialist cons, you are looking to develop for yourself. You nationalize key sectors of your economy, rather than leaving the management to foreign companies. This will create a national economy in the country and you allow it to grow on the basis of independence. That's what I call a national democratic revolution: national independent because of the imperialist powers, democratic as against feudalism and the elements reactionaries in the country.

However, Bourguiba, Tunisia's first president, was considered a socialist. And during his reign, the state played a very important role in the economy.

Bourguiba's political party was socialist in name only. If the state played an important role, it was only for the benefit of an elite only. This is called state capitalism. In addition, Bourguiba has systematically eliminated all the progressive elements and anti-imperialist in his party. So that this party became the party of one man, completely subject to U.S. imperialism.




Habib Bourguiba , great actor in the struggle for independence, was president of Tunisia from 1957 to 1987



What Was Tunisia important for the United States?

To understand the importance of that country to the U.S. strategy, we must analyze the political context of the Arab world in years 50 and 60. In 1952, officers overthrew the monarchy of King Farouk of Egypt and proclaim a republic. With Nasser at the helm Egypt becomes the basis of Arab nationalism inspired with revolutionary ideas of socialism. As evidenced by the nationalization of the Suez Canal, Nasser's arrival in power is a blow to the West because the Egyptian president's policy is totally at odds with the hegemonic Western powers in the Near and Middle East. Worse still: the anti-imperialist ideas of Nasser are emulated in the region. In Yemen for example, where in 1962 a revolution divided the country, the South becoming a bastion of Arab revolutionary movement. The same year, the independence of Algeria sends a strong signal to Africa and the Third World, the imperialist powers put on alert. Libya also note the Qaddafi coup in 1969. The colonel took power and nationalized major sectors of the economy, to the chagrin of the West. The same year, the Islamic revolution in Iran toppled the Shah, one of the most important pillars of U.S. strategy in the Middle East.

short, at that time, an anti-imperialist movement defies strong strategic interests of the United States in the Arab world. Fortunately for Washington, all countries in the region do not follow the path of Nasser. It the case of Tunisia. In 1957, a year after the independence of Tunisia, Bourguiba was one of the first Arab leaders to send U.S. in the prestigious journal, Foreign Affairs. The title of the article? Nationalism best antidote to communism. For the United States who want to counter the influence of Nasser is a godsend! Bourguiba wrote in his article: "With the regard, Tunisia has chosen to make unequivocal its way into the free world from the West." We are in the Cold War. The Soviets argued that Nasser's influence grows in the region. And the U.S. needs pro-imperialist agents Bourguiba as not to lose strategic control of the Arab world.


Nasser announced the nationalization of the Suez Canal in 1956


Can we be both nationalist and pro-imperialist?

Bourguiba was a liberal nationalist with anti-communist ideas which led him to join the imperialist camp in the West. In fact, I feel like George Padmore Bourguiba Arabic. Padmore was a leading Pan-Caribbean origin. In 1956 he wrote a book called Pan-Africanism or Communism: The battle ahead in Africa. Like Bourguiba, he fed anti-communist ideas and even if he declared himself a nationalist, his political vision was largely subservient to the interests of imperialist powers. Nationalism served as a cover, their policy is far from being independent. Padmore had a great influence on the first president of Ghana, Kwame Nkrumah, one of the instigators of the African Union. Its pro-imperialist ideas were able to spread across the continent with the result that we see today is celebrated around the golden jubilee of independence in Africa, but many Africans know they have never become independent. President Nkrumah himself later regretted having taken the advice of Padmore.

In Tunisia too, the submission to imperialist interests has quickly been felt and it turned out that nationalism advocated by Bourguiba was a facade. In the 70s, for example, the President has passed a series of measures intended to attract foreign investors: tax exemption on company profits for ten years, exemption from all duties and taxes for twenty years, exemption from Tax Income property values, etc.. Tunisia has become a vast workshop of Western multinationals in recent repatriation of profits.

Tunisia did she not still been some good progress under Bourguiba?

Yes, there have been positive developments: education, status of women, etc.. First, because Tunisia were the progressives in his elite players, but they were quickly dismissed. Then, because Tunisia was to be dressed in his finest dress. Indeed, this country played a major role in the strategy of the United States to counter the influence of communism in the Arab world. But what had you on the other side? Progressive revolutionary movements that had toppled backward and monarchies who enjoyed popular support. You could not counteract this movement by advocating a feudal system. Saudi Arabia has done so because it could use its oil money for that. But Tunisia, unable to rely on such resources, should provide some progressive image. In the fight against communism, it was supposed to represent a successful Third World countries have chosen the path of liberal nationalism.

But behind the scenes was less flattering. As I said, Bourguiba has systematically eliminated the progressive elements that do not follow his steps. The anti-imperialists who wanted an independent Tunisia both economically and politically, those who wanted to assert their own position in the Third World and the Israeli-Palestinian conflict, all were opposed. Tunisia has in fact been used as a laboratory of the imperialist powers. And what was supposed to represent the success of liberal nationalism has become a dictatorship.

When Ben Ali Bourguiba succeeded in 1987, he continues on the same track?

Absolutely. One can even say that the submission to Western interests has grown. Ben Ali was a pure agent of U.S. imperialism. In 1980, as ambassador to Poland, he even served as a liaison between the CIA and Lech Walesa, the union leader who fought against the Soviet Union.

In 1987, when Ben Ali assumed the presidency of Tunisia, the country was deeply in debt by the capitalist crisis of 1973. Moreover, at that time, the ideas of Milton Friedman and his Chicago Boys were very popular. These ultra-liberal economists believed that the market is an entity capable of regulating themselves and that the state should certainly not interfere in the economy. The technical elite Tunisian largely from U.S. schools were highly influenced by theories of Friedman. Ben Ali then left the state capitalism in effect at the beginning of the era Bourguiba. Under the supervision of the IMF and World Bank, he began a privatization program much more massive than what his predecessor had already begun in the 70s.

What were the effects of this new economic policy?

First, privatization of the Tunisian economy has allowed Ben Ali and his wife's family, Trabelsi, personal enrichment. Corruption has reached a very high level, Tunisia has become a country totally subservient to imperialism, headed by a comprador bourgeoisie. Obviously, Ben Ali and his clan did not have many raw materials to selling out to Western multinationals. But they took advantage of the education system established under Bourguiba to develop a service economy. Indeed, the Tunisian workforce is highly educated and inexpensive at a time. It therefore attracts foreign investors.

Tourism has also developed strong as to become the mainstay of the Tunisian economy. Here we see the lack of political vision of the elite. Indeed, no country can develop its economy based on tourism if not first developed a national economic base. The tourism industry consumes a lot but reported very little to the Tunisian people. Imagine: while Western tourists consume hectoliters of water to bask in pools, Jacuzzis or golf course, the poor peasants in the south face of the drying soil.

But it's not just the farmers who have suffered from this policy. Overall, the social conditions of the Tunisian people deteriorated while the president's entourage has amassed a huge fortune. Everyone knew the regime was corrupt. So to maintain this system, the system should prevent any disputes. The repression became even more brutal penny Ben Ali simple criticism or even the desire for modernity and openness were not allowed. Such a situation could lead to popular revolt. Moreover, trying to monopolize his clan the wealth of the country, Ben Ali has also drew the ire of some of the traditional bourgeois Tunisia.




You say that political repression was very strong. Is there anyway today, opposition forces can guide the people's revolution now that Ben Ali has fallen?


Genuine opposition parties were banned under Ben Ali. However, some continued to exist underground. For example, the first Tunisian Communist Party could not live openly and organize like any political party in a democracy. But he continued to operate secretly through associations of civil society (teachers, farmers, doctors, prisoners ...). The PGWPP was able to form a social base and fired a solid experience of this period. It is exceptional in the Arab world.

I think two major challenges now await the opposition parties. First, they must come forward and make themselves known to the general public in Tunisia. Then they must organize a united front of resistance to imperialism. In fact, the imperialist powers seek to maintain the system without Ben Ali Ben Ali. We see now with the Union government National rejected the Tunisians, which is very positive. But the imperialist powers will not stop there. They will certainly seek to impose an International Electoral Commission to support candidates who defend to their best interests. It is therefore necessary to resist interference by creating a united front to build a true democracy.




Opposition parties are they able to overcome their differences to create such a front?


I know that some political parties were reluctant to associate Islamo-nationalist movement Ennahda. This movement emerged in the 80s. He advocated an anti-imperialist line and in fact, has suffered political repression. Why not combine Ennahda in front of resistance to the interference of foreign powers? Tunisia is a Muslim country. It is normal that a political force emerges with an Islamo-nationalist trend. You can not prevent that.

But each of these movements must be studied separately, with its own specificities. This was done by the communist PGWPP. They studied scientifically objective conditions that apply Tunisia. Their conclusion is that the Communists and Islamo-nationalists have been victims of political repression and that even though their programs differ, they share common ground: they want an end to dictatorship and the independence of Tunisia. The Communists have proposed an alliance with the Islamo-nationalists long ago. Of course, the PGWPP does not make Tunisia a Islamic state. Its political agenda is different from that of al-Nahda. But it is the Tunisian people who will judge these differences democratically. Elections should be a contest open to everyone. That is true democracy.

Precisely opposition parties gathered in front of 14 January to fight against the interim government of Mohamed Ghannouchi, a henchman of former President Ben Ali. A hopeful sign?

Absolutely, Tunisia is on the right track: all opposition parties banned so far have created a united front to prevent the system is maintained without Ben Ali Ben Ali. Also underline the role played by the base of the union UGTT. The head of the union authorized under Ben Ali was corrupt and working with the state police. But since the basis of the union put pressure on its leaders and members who UGTT were part of the transitional government have resigned. Although much remains to be done, democracy wins Tunisian institutions under pressure from the people.

Western powers opposed to that. They want to impose democracy in Tunisia where only low-intensity "good" candidates would be allowed to stand for election. If you look at the type of democracy that the United States enjoy, you come across Ethiopia. The U.S. government has provided $ 983 million to countries in the Horn of Africa for the year 2010. That same year, Prime Minister Meles Zenawi, in office since 16 years, was reelected with 99.5 percent of the vote! It's even better than Ben Ali! The reality is this: behind their rhetoric in support of the Tunisian people, the Western powers continue to actively support many other Ben Ali in the world.



The United States could not they support other candidates pro-imperialist, but in the eyes of Tunisians, were not associated with the Ben Ali era?


It would be difficult. There is a part of the comprador bourgeoisie which was lésinée by the corrupt system of Ben Ali. But this elite is not strong enough control the popular movement and not enough grounding in the Establishment to win.

The United States had also thought of another strategy: a few months ago, while Ben Ali was still in power, the U.S. ambassador has visited a Communist leader in prison. Officially, a simple observation visit in the framework of respect for human rights. Unofficially, the U.S. anticipated the departure of Ben Ali and wanted to test the waters. Their goal was to get the Communists against the Islamo-nationalists, divide the resistance to imperialism to weaken more. But the Communists Tunisia does not fall into the trap. They are very familiar with the strategy developed by Henry Kissinger in the 80s in the Middle East. They published a very good study on the subject and know they should not take orders from outside or adhere to ideologies manufactured by foreign powers.

Why the U.S. have they abandoned Ben Ali? Had he gone too far in personal enrichment? According to a cable Wikileaks, the U.S. ambassador was very critical of the system of quasi-mafioso Tunisian president, organized corruption are obstacles to investments by foreign companies.

This is not the problem. The United States does not care about corruption. Instead, it is a key element of the system of domination on the U.S. South. In fact, Washington was aware of the internal situation in Tunisia and knew that Ben Ali would not be able to govern. The West must now ensure that the replacement of Ben Ali will continue to defend their interests. The stakes are high. The capitalist crisis is causing serious problems in the West. Besides this, China is getting stronger and now provides more loans than the World Bank and other imperialist powers combined. She even wants to buy a significant portion of the debt of the euro area partly because it has economic interests with European countries, on the other imperialist powers to divide, the EU is historically associated with states USA.

In such a context, the Tunisian people's movement, under the auspices of a revolutionary leadership, could establish an independent government and take advantage of this situation of a multipolar world. The imperialist powers fear that countries that were traditionally under his rule become economically independent, turning also to China. Tunisia could build relationships with the Asian giant to develop its commercial ports. And it would seriously question the concept of the Mediterranean Dialogue, this expansion of NATO to the countries of the Mediterranean that is not a dialogue but a mere instrument of Western domination.



Another country that seems to fear democracy in Tunisia and in the region, Israel. Deputy Prime Minister Silvan Shalom said shortly after the fall of Ben Ali that the development of democracy in Arab countries threaten Israel's security. This country often called only democracy in the Middle East, would he be afraid of competition?


Under a democratic facade, Israel is a fascist, apartheid state. In the region, it can not ally with repressive dictatorial states, led by comprador bourgeoisie that weaken the body of the Arab nation. Currently, these Arab states are rich countries inhabited by poor people. But if a democratic government in the full sense of the term emerges, it will increase economically the Arab nation as a whole. And this economic development will lead to an alliance of Arab countries against the state racist oppressing the Palestinians. Israel fears this course.

Moreover, there is a very big gap between the official positions of Arab dictatorships and the popular sentiment about the Israeli-Palestinian conflict. Since Egyptian President Sadat visited Israel in 1977, Egypt's position is "we want peace." But it is a position imposed by force to the population. And the current Egyptian government is not content to maintain peaceful relations with Tel Aviv. It participates actively in the strangulation of Gaza, while the majority of Egyptians in solidarity with Palestinians.

It's the same alignment of Arab dictatorships on Washington politics. Tunisia, Saudi Arabia and Egypt are allies of the United States while the populations of these countries are anti-imperialists. I was in Egypt when Muntadhar al-Zaidi, a journalist in Iraq, threw his shoes on George W. Bush. The Egyptian population was celebrated as a hero. I heard of fathers wanting to marry their daughter with the reporter. Still, Egyptian President Hosni Mubarak is one of the most faithful allies of Washington.



Do you think the revolution Tunisia a domino effect could cause the downfall of other dictatorships in the Arab world?


70% of the population in Arab countries is less than thirty years and knows that unemployment, police repression and corruption. But all these young people want to live. And to live, they need change. This is the reality of each country. It is therefore not even need a domino effect, the objective conditions are ripe for further revolutions erupt.



People no longer want to live as before. But for their part, the ruling classes are they unable to govern as before?


course. And we see in Egypt today. There are police everywhere in this country. But it is impossible to control everything. A state police has its limitations and the Arab world have reached.

Furthermore, information plays a very important role today. Tunisians, Egyptians and peoples of the Third World are better informed through Al-Jazeera as part of an Internet and social networks on the other. The evolution of information technology has increased the level of education and consciousness of people. The people no longer a mass of illiterate peasants. You have a lot of very smart young people, with a certain practical sense, able to circumvent censorship and of mobilizing the Internet.



there in these countries the opposition forces can guide the popular revolutions?


Why Punishment is so important if these dictators were not in danger? Why the comprador bourgeoisie, so greedy, she would spend so much money in the repressive apparatus if she was not afraid to be reversed? If there was no opposition, all this would not be necessary.

the side of Western observers, many fear that the collapse of these regimes Arab favors the rise of Islamism. As summarized so finely Christophe Barbier, editor of L'Express, "Ben Ali is better than the bearded." These fears proved on of Islamism are they based?

Islamism became the condom of imperialism. Western powers justify their strategy of domination in the Arab-Muslim world under the guise of fighting against Islam. There are Islamists everywhere today. Soon, we shall find even traces of Al-Qaeda on Mars if it is useful to the imperialists!

In reality, the West has always needed to invent an enemy to justify its hegemonic designs and incredible military spending (financed by taxpayers). After the fall of the Soviet Union and the demise of the communist enemy is Islam and Al Qaeda who have played the roles of villains villains.

But the West has no problem with Islamism. It adapts very well to this trend in countries like Saudi Arabia. Moreover, he himself fostered the rise of Islamist movements to counter the Arab nationalism at a time. The real problem for the West is anti-imperialism. That's why he tries to discredit any popular movement in the Arab world who is opposed to its interests by affixing the label "Islamist."

Finally, it should not be very smart to think that the Arab dictatorships are bulwarks against the rise of religious fanaticism. Instead, these repressive regimes have led some of the population to be radicalized. Who could afford to say that such and such people have no right to democracy? In a truly democratic country, different political forces may emerge. But the bourgeoisie comprador ruling in the Arab dictatorships can not convince people. She can not even face to face. To defend the imperialist interests, you must prevent other political forces to emerge because they are likely to convince the people against a corrupt elite. The West has always sought to maintain dictatorships that served its interests by waving the specter of Islamism. But the Arab peoples need democracy. They claim it today and nobody can not go against these claims.

Source: www.michelcollon.info

El nuevo juego Commandos era una cortina de humo de 950.000€ en dinero público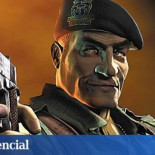 Aunque llegó a estar en desarrollo, el nuevo Commandos en el que trabajaba Pyro Studios, creado por Ignacio Pérez Dolset, nunca fue una realidad. El videojuego forma parte de la investigación de la UDEF por la subvención que recibió en 2014, y que el estudio recibió para un "desarrollo experimental para crear el videojuego commandos (sic) de nueva generación con calidad AAA". Dos años después no hay rastro del juego ni del dinero público.
etiquetas: commandos
» noticia original (www.elconfidencial.com)
Bichara dice informe Punta Catalina permite no confundir a la población sobre costo y precios
SANTO DOMINGO. La Central Termoeléctrica Punta Catalina debe hacernos sentir satisfechos, por su significado y por cómo fue contratada. El informe presentado por la comisión creada mediante el decreto 6-17 permitió a la ciudadanía entender el proyecto.
Estas consideraciones fueron emitidas por el vicepresidente ejecutivo de la CDEEE, Rubén Jiménez Bichara, al ser entrevistado en Telenoticias, canal 11, donde afirmó que la población "comprendió por qué el proyecto se tomó seis meses estudiándolo y profundizándolo".
Valoró como importantes las sugerencias presentadas por la comisión encargada de investigar la licitación y adjudicación, la cual está integrada por monseñor Agripino Núñez Collado, el pastor Jorge Alberto Reynoso, los empresarios Pedro Brache Álvarez y José Luis Corripio (Pepín). Asimismo, el dirigente sindicalista Gabriel Del Río Doñé y el vicepresidente de la Fundación Institucionalidad y Justicia, Servio Tulio Castaños.
Del mismo modo, el presidente de la Sociedad Dominicana de Diarios, Persio Maldonado y el economista, Jaime Aristy Escuder. Junto a ellos, el exvicepresidente ejecutivo de la CDEEE, Celso Marranzini.
Jiménez Bichara lamentó que se haya querido confundir a las y los ciudadanos con informaciones sobre costos y precios.
"Todos los estudios técnicos de firmas internacionales dan cuenta del buen precio a que fue contratada Punta Catalina".
La firma FTI Consulting concluyó que la licitación fue transparente y siguió las leyes dominicanas. Igualmente, que las propuestas presentadas fueron evaluadas consistentemente.
Asegura que el Gobierno ha hecho un gran esfuerzo para continuar el desarrollo de la obra que representará un ahorro anual de US$450 millones.
La construcción de Punta Catalina nunca se ha detenido y ya tiene un nivel de construcción de un 78 por ciento. "La ingeniería de la obra está en un 96 por ciento y los equipos principales de la planta están en un 98 por ciento".
Propuestas deben respetar intereses del país
"No creo que haya en la región de Latinoamérica una planta con la calidad de Punta Catalina".
Respecto a cualquier propuesta del sector privado para invertir en el proyecto, dijo que deberá respetar los intereses del país. Asimismo, "que no se arriesguen los objetivos que dieron origen a Punta Catalina".
Diversificación de matriz a precios sostenibles
Esta central busca adicionar generación al sistema eléctrico interconectado a precios sostenibles. La finalidad es un sistema de servicio ininterrumpido de 24 horas para el desarrollo del país.
Primera unidad lista para junio del 2018
El cronograma de entrega actual, coloca la primera unidad de la obra para junio o julio del 2018. En tanto, la segunda unidad estaría lista para diciembre de ese mismo año.
La central está ubicada en el distrito municipal de Catalina, Baní. Se construyó en esa zona porque se habían hecho diseños de plantas de generación y estudios previos.
La urgencia era desarrollar 600 megavatios para poder abastecer la creciente demanda de generación, que en estos momentos se coloca en 125 megavatios por año.
La Central Termoeléctrica Punta Catalina está integrada por dos unidades de 337.4 megavatios cada una. Generará energía a partir de la quema limpia de carbón pulverizado. El 40 por ciento de la energía producida en el mundo es a partir de ese mineral.
Punta Catalina contribuirá, además, a reducir el 98% de las emisiones de gases. Se logrará a través de un purificador AQCS y la siembra de 1, 500,000 plantas de caoba.
Esta construcción ha generado más de 6,400 empleos. El 98 por ciento de la mano de obra es dominicana.
Hallan cadáver de una mujer dentro de un saco en Montecristi
LAS MATAS DE SANTA CRUZ, Montecristi. Miembros del Ministerio Público y agentes de la Policía Nacional investigan la muerte de una mujer de nacionalidad haitiana, cuyo cuerpo fue hallado ayer con un orificio en la cabeza y dentro de un saco, próximo al antiguo matadero municipal de aquí.
La víctima, aún sin identificar, tenía 72 horas de fallecida, según informó el médico legista actuante en el caso.
Las autoridades investigan la identidad de la mujer, la cual solo portaba ropa interior. El cuerpo fue localizado en unos matorrales en la calle Gaspar Polanco del sector La Vivienda del referido lugar.
El cadáver de la mujer fue enviado al Instituto Nacional de Ciencias Forense (INACIF), en Santiago, para los fines de lugar.
Denuncian en Chile banda que traficaba migrantes en su mayoría dominicanos
SANTIAGO DE CHILE. El Instituto Nacional de Derechos Humanos (INDH) de Chile presentó una querella por tráfico ilícito de migrantes contra una red integrada por extranjeros a la que acusa de tratar de ingresar al país austral a unos 200 inmigrantes, principalmente de nacionalidad dominicana.
La querella, que fue presentada en un tribunal de Arica, al norte de Chile, apunta a una banda de siete peruanos, dos bolivianos y un colombiano, que introducía al país a los inmigrantes por pasos fronterizos ilegales, señaló el INDH en un comunicado.
La Policía chilena detectó tres hechos que dieron inicio a la investigación de esta banda dedicada al tráfico de migrantes.
El primero ocurrió en septiembre de 2015, cuando Carabineros interceptó a nueve ciudadanos dominicanos que habían entrado ilegalmente a Chile siguiendo una línea férrea y guiados por un colombiano.
El 15 de octubre de 2015, la Policía encontró a un grupo de cinco dominicanos que entraron al país por una zona costera no habilitada, y un día después, en el paso fronterizo de Chacalluta que separa Chile y Perú, fue identificado un ciudadano peruano que ingresaba equipajes.
Al ser interrogado por la Policía de Investigaciones (PDI), confesó que pertenecían a los dominicanos que habían ingresado al país un mes antes y dijo que había contratado para esa tarea por la ciudadana peruana Soledad Maquera, que según los primeros antecedentes podría ser la líder de la banda.
Según el INDH, las víctimas de la red llegaban a Chile engañadas con una falsa promesa de visado y permiso de trabajo, y debían pagar antes una cantidad de dinero en dólares.
Además entraban al país por rutas peligrosas. Uno de los migrantes pisó una mina antipersonal y sufrió heridas graves, mientras otra mujer denunció haber sido violada por los integrantes de la banda.
Registered Nurse, Div 1 (Haemodialysis)
VIC-Cranbourne, Temporary Part time parental leave cover; Enrich your experiences and options for the future; Where might these positions lead you to? About the Role Invest in your future while allowing us to invest in you. These roles are fixed term but when added to the work experiences on your resume are sure to open more doors and possibilities for you. To us, you aren't just a person joining our team for 9 m

Research Analysts' Recent Ratings Updates for Telecom Argentina ...
Several brokerages have updated their recommendations and price targets on shares of Telecom Argentina Stet - France Telecom in the last few weeks: 6/22/2017 - Telecom Argentina Stet - France Telecom was downgraded by analysts at HSBC Holdings plc from a "buy" rating to a "hold" rating. 6/21/2017 - Telecom Argentina Stet - France Telecom was downgraded by analysts at Zacks Investment Research from a "strong-buy" rating to a "hold" rating.
The 3 Best Dividend Stocks in Telecommunications
Telecom stocks are popular with income investors because they offer high yields and steady growth and their moats are tough for new competitors to cross. But with so many telco stocks on the market, it can be hard to identify the best plays.
What Low-Income Family Spending Habits Can Teach You About Investing
Marketwatch reports that low-income families spend about 40% of their income on luxuries. That compares to the 65% that high-income families spend on luxury goods. Why are low-income families spending so much of their money on luxury goods? Marketwatch reports that nearly half of Americans attribute their profligate spending to emotion. Emotion and money don't […]
Blue Apron IPO Flounders
"After 2 months of Blue Apron @ $10/serving, customers can always return to the Trader Joe's freezer case, and a nice social experience, @ $2.79 per serving," writes a commenter at WSJ re: food delivery IPO from Blue Apron which looks to be having trouble attracting investors. The company had hoped for shares to sell for between $15 […]
CES detiene a presunto narcomenudista en Tultitlán
Con investigaciones efectuadas por la Comisión Estatal de Seguridad Ciudadana (CES), se detuvo a un presunto narcomenudista en Tultitlán. Lo anterior, luego de que la Dirección General de Inteligencia e Investigación para la Prevención (DGIIP) detectó el modus operandi de un supuesto narcomenudista en la colonia La Concepción. Leer más

CLN 307 URGENTE!!!SALA PRÉDIO + NOVO DA QUADRA 92020240
210000

*SALA MARAVILHOSA EXCLUSIVA,30M²,DE CANTO TODA DIVIDIDA. *NA GALERIA *PRÓXIMO Á SAÍDA *EXCELENTE PREÇO *ÓTIMO INVESTIMENTO *VALE MUITO A PENA CONFERIR.

1 dormitórios

1 banheiros

53 m2

3.962 R$/m²

lançamento

Sat, 01 Jul 2017 14:03:04 -0400

HORA DE ENFRENTAR FACEBOOK E GOOGLE?
Punição da União Europeia e estudo independente reconhecem: os dois gigantes querem cercar a internet e eliminar sua diversidade. Mas como frear seu poder?
E
ssa semana, Google e Facebook – dois dos maiores gigantes do capitalismo de vigilância contemporâneo – sofreram duros golpes em suas reputações corporativas, abrindo um debate mundial sobre a ética de suas ações e as vulnerabilidades de nossa dependência a esses monopólios da era digital.
Na terça-feira (27/06), a
Comissão Europeia impôs uma multa de quase 9 bilhões
de reais ao Google por "abuso de posição dominante como motor de busca" e "por dar vantagem ilegal a seu próprio serviço de compras comparativas". Trata-se da maior punição antitruste a uma única empresa já realizada na Europa.
As investigações foram conduzidas por
Margrethe Vestager
, comissária da União Europeia para defesa da concorrência (e forte liderança do Partido Social-Liberal da Dinamarca). Ela revelou que oGoogle situava sistematicamente em lugar destacado seus próprios serviços de compras comparativas, "colocando em lugar pior os serviços de comparação rivais nos resultados de busca". Para a comissária, o Google "ocupa uma posição dominante nos mercados de busca de internet no Espaço Econômico Europeu" e, com suas práticas de manipulação, "abusou da posição dominante dando a seus próprios serviços uma vantagem ilegal".
Em um
processo de investigação sigiloso
, realizado desde 2014, Vestager reuniu um amplo conjunto de provas, incluindo 5,2 terabytes de resultados de busca (1.700 milhões de consultas), experimentos e estudos que demonstravam a visibilidade e o comportamento de consumidores em número de cliques, dados financeiros da Google e seus competidores e o declínio de acessos em websites europeus.
Para
analistas do
Financial Times
, a decisão é um divisor de águas na regulação antitruste aplicada à "nova geração de empresas de tecnologia dominantes dos Estados Unidos". Um terço da receita do Google com publicidade em buscas na Europa vem dos anúncios de compras que foram analisadas pela União Europeia. A decisão, enfim, "abre o coração do mecanismo de busca do Google" e possibilita o debate sobre como outros poderão utilizar seu mecanismo para conseguir uma melhor exposição.
Para quem se recorda do
chamado de Richard Sennett de 2013
para "quebrar o poder de mercado do Google", a decisão reabre um debate sobre monopólios na era digital. "A dominação é real e deve ser combatida", dizia Sennett, por mais que essas empresas nos pareçam boazinhas.
De
acordo com a denúncia do
ProPublica
, os algoritmos – fórmulas matemáticas que executam ações e comandos – do Facebook geram resultados socialmente questionáveis, assegurando os direitos de grupos com posições sociais asseguradas (como homens brancos) e desprotegendo grupos minoritários (crianças negras, por exemplo). Documentos internos vazados da empresa mostram que revisores de conteúdo eram orientados a trabalhar com uma fórmula simples (protected category + attack = hate speech). "Sexo" e "identidade de gênero", por exemplo, são consideradas categorias protegidas, ao passo que "idade" e "ocupação" não. Como a fórmula exige uma dupla combinação de categorias protegidas (PC + PC = PC), discursos voltados a mulheres motoristas não são considerados de ódio, pois há uma categoria não protegida, que é ocupação (PC + NPC = NPC).
O simplismo de fórmula matemática do Facebook e a tentativa de "proteger todas as raças e gêneros de forma igual" despertou a crítica de acadêmicos. Denielle Citron, da Universidade de Maryland, argumentou que as regras do Facebook ignoram o espírito do direito e a análise contextual da proteção. O Facebook saiu em defesa própria, alegando que as políticas não possuem resultados perfeitos e que é "difícil regular uma comunidade global".
Em ensaio para revista Wired, Emily Dreyfuss analisou a denúncia da ProPublica e argumentou que o problema é maior é que
o Facebook é "muito grande para ser deletado"
. Ao conectar um quatro da humanidade, as pessoas que precisam de uma plataforma para expressão não são capazes de sair – mesmo se forem alvos de censuras arbitrárias ou desproteções, como o caso dos algoritmos de "discurso de ódio".
Isso leva a uma situação paradoxal. Ativistas em defesa da privacidade e lideranças do movimento negro – que atacam práticas realizadas pelo Facebook, como coleta maciça de dados e tratamento tecnológico desigual para brancos e negros – dependem do Facebook para compartilhar informação, pois as perdas são muito grandes ao deletar sua conta e isolar-se da rede de Zuckerberg. "São poucos os que podem se dar ao luxo de abandonar o Facebook e utilizar outras redes", afirma Dreyfuss.
Retomamos, assim, à grande provocação de Richard Sennett: se sabemos que esses gigantes devem ser quebrados e se estamos cientes dos aspectos prejudiciais desses monopólios sociais, o que podemos fazer?
A The Economist,
em matéria de capa no mês de maio
1
, surpreendeu os progressistas ao oferecer uma crítica ao poder do Google e Facebook. A revista inglesa argumentou que é necessário "repensar radicalmente" os instrumentos antitrustes para os gigantes de coleta de dados (Google e Facebook), pois os reguladores ainda estão presos a conceitos de era industrial, ao passo que os instrumentos de análise devem ser voltados a empresas de tecnologia focadas em dados.
A Economist também propôs duas ideias embrionárias: aumentar a transparência sobre como os dados pessoais são coletados e monetizados (aumentando poder de barganha dos "fornecedores" – ou seja, nós mesmos) e redefinir conceitos jurídicos aplicáveis a essa nova indústria, tratando os data vaults (bancos de dados modelados para fornecer armazenamento histórico de longo prazo) como "infraestrutura pública", forçando o compartilhamento de dados para estimular a competição.
Seriam ideias viáveis? Talvez. O mais importante, nesse momento, é mobilizarmos essas perguntas e forçarmos uma discussão sobre alternativas políticas e institucionais.
1
Regulating the internet giants: the world's most valuable resource is no longer oil, but data
* Rafael A. F. Zanatta é pesquisador em direito e sociedades digitais. É mestre em direito e economia política pela International University College of Turin e mestre em sociologia jurídica pela Universidade de São Paulo, onde foi coordenador do "Núcleo de Direito, Internet e Sociedade"
Timor-Leste precisa de um Plano Nacional de Formação de Quadros | M. Azancot de Meneses
Próximo governo de Timor-Leste terá que conceber um Plano Nacional de Formação de Quadros
N
o dia 22 de Julho realizar-se-ão as próximas eleições legislativas em Timor-Leste e será formado o VII Governo Constitucional. Independentemente do governo que vier a ser formado, o país tem um Plano Estratégico de Desenvolvimento projectado para 2030 que não poderá deixado de ser tomado em consideração pelo novo executivo.
O Jornal Tornado, sobre esta problemática, decidiu entrevistar o Dr. Azancot de Menezes, especialista em educação e formação, considerado um dos quadros superiores mais conceituados de Timor-Leste.
Entrevista
Jornal Tornado: Dr. Azancot de Menezes, bom dia, começamos por agradecer a sua disponibilidade em conceder esta entrevista que nos parece fundamental para quem deseja compreender melhor a situação em Timor-Leste. Num momento em que se aproxima a formação de um novo governo, gostaríamos de saber a sua opinião relativamente à implementação e cumprimento do Plano Estratégico de Desenvolvimento de Timor-Leste.
Azancot de Menezes: O Plano Estratégico de Desenvolvimento de Timor-Leste (2011 – 2030) apresenta um sumário de estratégias, acções e metas para 2020, destacando que o sistema de educação e de formação profissional deverá formar os recursos humanos qualificados que Timor-Leste necessita para continuar a construção da Nação.
O documento estratégico refere, também, que em 2030 o povo de Timor-Leste será instruído e bem formado, com longa esperança de vida e produtiva, e terá acesso a uma educação de qualidade que lhe permitirá participar no desenvolvimento económico, social e político da nossa Nação.
Segundo o plano governamental, haverá um serviço de saúde abrangente e de grande qualidade, acessível a todos os timorenses, e terá sido reduzida a pobreza porque haverá elevados níveis de rendimento e melhorado a produtividade nacional, com recursos naturais e o meio ambiente geridos de forma sustentável para benefício de todos, havendo sectores de indústria criativas que contribuirão para a nossa economia e o nosso sentido de identidade nacional.
O documento, tal como o apresenta, é ambicioso e todos sabemos que da teoria à prática há um longo caminho a percorrer, principalmente devido ao facto de Timor-Leste estar com carência de quadros. Concorda comigo?
Totalmente! O nosso país enfrenta esse problema, de forma conjuntural e estrutural. Não temos quadros médios e superiores em número suficiente e qualificados! Portanto, a educação e a aposta na qualificação dos recursos humanos são imperativos para se dar cumprimento ao Plano Estratégico de Desenvolvimento de Timor-Leste.
Quadros médios e superiores
Em Maio de 2017 realizou-se, em Díli, o 3º Congresso Nacional de Educação. Sabemos que estiveram presentes especialistas e houve o envolvimento do governo…
Este encontro, sem dúvida, foi uma excelente iniciativa do Ministério da Educação, contudo, ao falarmos em educação e formação, na prática, continuamos sem encontrar respostas relativamente ao perfil dos professores que desejamos para Timor-Leste, informações que são imprescindíveis para a mudança qualitativa da educação e do futuro do nosso país.
Quais são os principais constrangimentos em relação à formação de professores e de quadros técnicos em geral?
Há um conjunto de questões fundamentais que devem merecer análise cuidada e necessitam de ser discutidas pelos especialistas e pelos decisores que definem as políticas do país.
No domínio da educação, por exemplo, não se sabe em rigor qual é o ponto de situação actual em relação à formação inicial e contínua de professores. Até ao momento não foi ainda realizada uma avaliação credível sobre a formação de professores em Timor-Leste.
Quais são os custos, os recursos humanos, os materiais e o equipamento necessários para darmos cumprimento a uma política educativa de qualidade defendida no Plano Estratégico de Desenvolvimento? Colocar este tipo de perguntas e encontrar respostas é um desafio crucial para a resolução de muitos constrangimentos inerentes à formação e educação.
Prioridade após as eleições?
Após a realização das próximas eleições legislativas será formado o VII Governo Constitucional. Na sua opinião, o que é que o governo deveria realizar como prioritário no domínio da formação de quadros no âmbito do plano Estratégico de Desenvolvimento de Timor-Leste?
O novo executivo nacional, seja ele qual for, não poderá deixar de assumir como relevante e altamente estratégico introduzir na agenda política nacional a importância da obrigatoriedade que se impõe em torno da concepção de um Plano Nacional de Formação de Quadros (2018-2028).
O país tem doze instituições de Ensino Superior, públicas e privadas. Estima-se que existam 1222 docentes com o grau de licenciado, 750 com o grau de mestre e 50 com o grau de doutor.
Mas, pergunto, quais são de facto as necessidades de formação graduada e pós-graduada? Há algum estudo realizado sobre essa matéria e que oriente as universidades e escolas superiores?
Quais são as prioridades e programas de acção para a formação de quadros médios e superiores, para a administração pública e outros sectores? Quais são os resultados esperados e a estimativa de custos para os programas de formação de quadros?
Há algum documento orientador sobre a política de formação profissional na administração pública? Existe um balanço de necessidades de formação da oferta educativa interna nos domínios estratégicos de formação média e superior?
Plano Estratégico de Desenvolvimento de Timor-Leste (2011 – 2030)
Timor-Leste precisa de um documento orientador para a formação de quadros que tenha em consideração as necessidades de formação? É isso que defende?
Com certeza! Para respondermos de forma eficaz a questões desta natureza é imprescindível que Timor-Leste conceba um documento orientador da capacidade em termos técnicos e científicos, em harmonia com o Plano Estratégico de Desenvolvimento de Timor-Leste (2011 – 2030), e que de forma sustentável consubstancie um plano de implementação especificando aspectos de operacionalização, acções, cronogramas e investimentos.
O próximo Governo de Timor-Leste, caso esteja mesmo interessado no desenvolvimento social e económico do país, como espelha o Plano Estratégico de Desenvolvimento de Timor-Leste (2011 – 2030), terá que assumir o compromisso
de garantir a estratégia nacional de formação de quadros mediante um Plano Nacional de Formação de Quadros e que este seja um documento estratégico, com rigor científico, pelo seu horizonte de acção, e com projecções sobre as necessidades de formação até, digamos, 2028.
Dr. Azancot de Menezes agradecemos muito o seu contributo em ajudar-nos a compreender melhor a situação de Timor-Leste. Desejamos os melhores sucessos para o próximo governo e para os timorenses.
Eu é que agradeço! A discussão e a análise com pensamento crítico é um dos défices do nosso país, portanto, será sempre um prazer e obrigação minha discutir e problematizar em torno de questões tão importantes e estratégicas para o nosso desenvolvimento.
HONG KONG 20 ANOS | A China chegou e a pobreza aumentou, a democracia minguou
Sobrevivem em gaiolas... que são os seus quartos, as suas casas
Discriminação de minorias étnicas aumentou desde a transição -- Académica
30 de Junho de 2017, 15:00
Hong Kong, China, 30 jun (Lusa) -- A discriminação racial em Hong Kong foi herdada da era colonial e agravou-se desde a transição para a China, considera a académica Puja Kapai, "desiludida" por o novo governo não refletir a diversidade da sociedade.
"Infelizmente, a discriminação em algumas instâncias, tem sido definitivamente mais pronunciada na era pós-transição", afirmou a professora da Direito da Universidade de Hong Kong, coautora do estudo "Status of Ethnic Minorities in Hong Kong 1997-2014".
De origem indiana, Puja Kapai observou que foi "um processo gradual", mas as mudanças introduzidas desde o governo do primeiro chefe do Executivo de Hong Kong Tung Chee-hwa nas políticas linguísticas "tornaram bastante mais difícil para as crianças das minorias étnicas entrarem em escolas públicas".
Kapai apontou como positiva "a abolição do sistema de escolas segregadas" -- as chamadas 'escolas designadas' --, já no mandato do chefe do Executivo cessante Leung Chun-ying.
"Pelo menos, os responsáveis do governo estão a enviar um sinal de que essa já não é uma prática aceitável em Hong Kong. Infelizmente, como estas crianças não conseguem entrar noutras escolas, acabam por ficar nas mesmas", disse.
Nesse aspeto deu o exemplo da discriminação a que são sujeitos os filhos dos não-falantes de chinês no processo de admissão ao ensino pré-primário com financiamento público: "Se fores uma criança de uma minoria que nunca teve a oportunidade de aprender a língua em casa, porque os teus pais não falam chinês, como é que vais conseguir fazer essa entrevista [de admissão]?".
Nos últimos 20 anos, foi positiva a entrada em vigor do Decreto sobre Discriminação Racial, em 2009, porque veio demonstrar que há algo errado e isso passou a "ser reconhecido na lei", apesar das falhas existentes no diploma, que não define claramente o conceito de tratamento desigual relativamente à língua e não inclui o estatuto de imigrante e a nacionalidade entre os motivos pelos quais a discriminação é proibida por lei.
Apesar de notar uma maior pré-disposição da chefe do Executivo eleita, Carrie Lam, "para ouvir" os problemas das minorias étnicas em Hong Kong, Puja Kapai observou que "não é inteiramente claro" se as recomendações deixadas no relatório que elaborou vão ser implementadas pelo próximo Executivo.
"Fiquei desiludida por ver que a composição do governo de Carrie Lam não reflete o tipo de diversidade que eu esperaria (...), em particular, porque uma das recomendações é a da inclusão das minorias étnicas ao mais alto nível", afirmou.
"Pelo menos tens de ter um representante para que as pessoas possam sentir que podem aspirar a juntar-se às fileiras do governo quando chegar a altura", acrescentou.
As minorias étnicas em Hong Kong representam 7,8% da população estimada em 7,33 milhões de pessoas, uma proporção que tem vindo a crescer nos últimos anos, segundo dados do Intercensos de 2016.
Nos Censos de 2011, estes grupos, maioritariamente formados por indonésios e filipinos, mas também por indianos, nepaleses, paquistaneses e tailandeses, entre outro, correspondiam a 6,38% dos 7,07 milhões de residentes.
O estudo de Puja Kapai concluiu que uma percentagem significativa (63%) dos grupos étnicos residentes na antiga colónia britânica há sete ou mais anos identifica-se com o país de origem e com a identidade de Hong Kong, algo que se verifica "sobretudo nas gerações mais jovens".
A académica destacou a necessidade de Hong Kong "dar mais atenção à diversidade de talentos" existentes na sociedade, sublinhando que os jovens das minorias étnicas podem "ser a chave para ajudar a abordar o problema do envelhecimento da população chinesa na cidade".
"Se não apetrecharmos estes jovens com as necessárias habilidades para serem bem-sucedidos e capazes, em termos de integração, corremos o risco de ter mais problemas do que já temos", disse.
"Se eles não formarem um saudável sentido de pertença não vão sentir que esta é uma sociedade para a qual querem contribuir e isso pode ser potencialmente perigoso e uma oportunidade perdida", acrescentou.
O novo governo liderado por Carrie Lam, a "número dois" do Executivo cessante, toma posse no sábado, dia em que se assinala o 20.º aniversário da transição de Hong Kong para a China.
FV // PJA
Jornalistas encurralados entre a autocensura e o ativismo
30 de Junho de 2017, 15:00
Hong Kong, China, 30 jun (Lusa) -- A associação de jornalistas de Hong Kong alertou para a deterioração da liberdade de imprensa, atualmente pior que nunca, com profissionais encurralados entre a autocensura e o ativismo.
Em entrevista à Lusa, Shirley Yam, vice-presidente da associação, faz um diagnóstico negro: "Numa escala de 1 a 10, em 1997 diria que [a liberdade de imprensa] era 7 ou 8 (...). Agora diria que é 2 a 3, porque ainda temos acesso livre à Internet, o nosso direito à liberdade de imprensa e de expressão é protegido pela lei. Nenhum dos nossos jornalistas foi detido ou morto".
Yam diz que para se compreender o momento atual é preciso perceber que há dois "pontos de viragem" em Hong Kong após a transferência para a China: em 2003 e 2014.
Até à primeira data, Pequim deixou a cidade quase "entregue a si própria", mas as coisas mudaram depois do grande protesto que juntou meio milhão de pessoas contra uma lei para punir crimes de traição à pátria, secessão e subversão, o chamado Artigo 23.º.
"Uma analogia seria que antes de 2003 estavam [o Governo central da China] sentados no banco detrás do carro e depois passaram a estar sentados ao lado do condutor", comenta.
Um segundo momento foi o 'Occupy Central', protestos pró-democracia que paralisaram a cidade por 79 dias, em que [Pequim] passou "a ocupar o lugar do condutor".
"A mesma mudança aplica-se aos 'media'. Desde 2003 que se vê um maior controlo sobre os editores e os patrões, que são empresários com muitas ligações na China. [No passado] ninguém proibia que assim fosse, mas seria surpreendente se empresários da China comprassem 'media' em Hong Kong sem que perguntassem: 'Há objeção?', devido às implicações no princípio 'Um país, dois sistemas'", explica.
A vice-presidente da associação, com cerca de 700 membros, aponta vários exemplos de uma liberdade de imprensa diminuída, por uma pressão exercida não através da censura, mas do medo.
Em 2014, a imprensa de Camberra noticiou que o líder do Governo de Hong Kong teria recebido 50 milhões de dólares de Hong Kong (5,7 milhões de euros) de uma empresa australiana, existindo suspeitas de corrupção. "Surpreendentemente não foi a abertura das notícias da noite. No dia seguinte, dos 18 diários publicados em chinês e inglês, apenas quatro tinham a história na primeira página", recorda.
"Quais são os motivos para os editores de 14 jornais decidirem que este escândalo relacionado com dirigentes de topo de Hong Kong não era bom o suficiente para a primeira página? Uma resposta fácil é que se trata de autocensura", afirma.
A jornalista destaca também a agressão policiail do ativista Ken Tsang, durante uma noite do 'Occupy Central', cujas imagens correram mundo depois de serem transmitidas pela televisão local TVB.
Ainda que o guião da peça -- que descrevia a agressão -- tenha sido editado várias vezes, Yam acredita que a peça só foi emitida devido à hora. "O 'censor principal' estava a dormir, por isso conseguiram pôr no ar", comenta.
O caso teve consequências: "O editor (de madrugada) que aprovou a transmissão passou a investigador. Quase toda a gente relacionada com o caso foi castigada. Outro editor que estava lá, mas que não esteve envolvido com a decisão, foi afastado por não ter travado" a emissão.
A colunista do South China Morning Post conta que "o pior" veio depois. "O cargo do editor que virou investigador foi ocupado pelo antigo secretário-geral de um partido Pró-Pequim de Hong Kong. No espaço de poucos meses uma fatia significativa de ações da TVB foi vendida ao antigo vice-secretário-geral do Partido Comunista de Xangai", relata.
Com uma imprensa livre como peça essencial do princípio "Um país, dois sistemas", são as próprias fundações deste regime, que garante a Hong Kong e Macau um conjunto de liberdades acrescidas, que ficam corroídas.
Yam recorda como há cinco anos foi contactada por uma revista de Taiwan que lhe pediu ajuda para encontrar famílias que partilhassem as suas reflexões a propósito do 15.º aniversário da transferência.
"Abordei alguns amigos, de famílias de classe média. Das dez famílias que contactei, apenas uma aceitou. As restantes disseram coisas como: 'Não queremos tanta exposição', ou 'O meu marido trabalha na China', 'Eu trabalho na China'.
"Deviam estar muito infelizes com o que se passa, e têm medo de falar disso. Mas a lei promete-nos liberdade de expressão. E isto foi antes do movimento 'Occupy', antes dos livreiros de Causeway Bay", que publicavam livros sobre a vida privada dos líderes chineses e que desapareceram, reemergindo mais tarde sob custódia da polícia da China.
As divisões que se sentem hoje na sociedade de Hong Kong refletem-se no jornalismo.
"Quando há uma crescente autocensura, os jovens jornalistas tornam-se mais antagonistas, mais hostis contra o sistema. E isso não é bom. Quando te tornas hostil perdes a tua independência, o teu discernimento e isso compromete o teu trabalho e a confiança do público em ti", lamenta Yam.
No contexto da China, Hong Kong é vista como uma cidade com garra, um "David" feroz contra um "Golias" intocável.
Mas Shirley Yam receia que se trate mais de um caso de fama com pouco proveito: "Em Hong Kong, a opinião pública conta, mas não para mudar coisas. É suficiente para travar algo, para impedir o pior de acontecer, como o artigo 23.º, mas não o suficiente para tornar o mau em bom, como a reforma política".
ISG // PJA
Nunca haverá democracia sem questionar base constitucional -- Deputado
30 de Junho de 2017, 15:00
Hong Kong, China, 30 jun (Lusa) -- O deputado "localista" Hong Kong Eddie Chu Hoi-dick considera que o território só vai ter democracia se questionar a fundação constitucional da região administrativa especial, que nunca teve o aval da população.
"Nunca vamos conseguir ter democracia se não questionarmos a fundação constitucional ou a legitimidade do poder de Pequim sobre Hong Kong e da própria Lei Básica", defende, em entrevista à agência Lusa.
"O movimento democrático em Hong Kong nos últimos 20 a 30 anos (...) não questionou a fundação constitucional desta cidade. Aceitámos o [princípio] 'Um país, dois sistemas', aceitámos a Lei Básica, restringimos o conteúdo do movimento democrático ao sufrágio universal do chefe do Executivo. Isso foi um erro", afirma o deputado de 39 anos, que nas eleições de setembro conseguiu o mais elevado número de votos por círculo eleitoral, 84 mil.
O chamado "rei dos votos" sublinha que tal não significa que "a independência seja a única forma de conseguir democracia".
"Estou a dizer que qualquer estrutura constitucional deve ter o aval das pessoas de Hong Kong antes de ser implementada".
Ao invés de se cingirem ao "pequeno objetivo" do sufrágio universal, "a discussão sobre a fundação constitucional desta cidade deve ser renovada, seja uma nova versão do 'Um país, dois sistemas', ou independência", frisa.
Eddie Chu é um dos seis deputados 'localistas' eleitos em setembro para o Conselho Legislativo, que defendem -- uns de forma mais fervorosa que outros -- maior autonomia para a região em relação à China.
Apesar de Hong Kong ser há muito associada à luta pela democracia, Chu acredita que o movimento só começou verdadeiramente em 2014, com o "Occupy Central", protesto que paralisou a cidade por 79 dias. O trabalho feito até lá pelos 27 deputados pró-democracia "era restritivo" e "destinado a falhar".
Chu olha para este movimento social como um esforço conjunto, além-fronteiras, dos povos de países em contextos próximos, unidos pelo desejo de democracia, como Taiwan, Singapura, Tailândia, Malásia e a própria China.
"Quando olhamos para o contexto geral vemos que não é uma luta de uma cidade, mas de muitas cidades e muitos tipos de pessoas", defende.
O deputado, com 19 anos à data da transferência de Hong Kong, admite que há alguma nostalgia em relação ao tempo colonial, mas alerta que a China usa uma estrutura administrativa herdada dos britânicos.
Do ponto de vista da governação, os problemas mantêm-se: elevado fosso entre ricos e pobres, um 'boom' imobiliário que faz recear um colapso dos preços, falta de habitação, especialmente para os mais desfavorecidos.
"Estas questões estavam lá antes de 1997 e ficaram piores. O governo colonial não era muito poderoso, precisava do apoio de magnatas, profissionais, proprietários de terras. Estes tentavam proteger os seus interesses e 'sequestrar' os governadores. Isso continuou depois da transferência. Os intervenientes podem ter mudado, de britânicos para chineses, mas a estrutura está lá", explica.
Ainda que a transferência gerasse receio em muita gente -- principalmente depois da repressão violenta dos protestos de Tiananmen, em 1989 -- havia a ideia que, com o controlo do Partido Comunista, a sociedade se tornasse mais justa. "Mas foi o oposto", garante.
Existia um equilíbrio entre Londres e Pequim, em que o primeiro governava a cidade, mas tinha de ter em conta as preocupações do segundo. "Agora só temos um poder à nossa frente. Os movimentos sociais ou democráticos tornaram-se muito mais difíceis", diz.
Apesar das ideias provocadoras -- quase hereges para o Governo de Hong Kong, que não admite qualquer discussão sobre independência -- o antigo jornalista opõe-se a atos de violência e demonstra até algum desagrado com o termo 'localista', aplicado àqueles que defendem Hong Kong por oposição à China e uma maior autonomia ou até a independência.
Chu, que não conteve as lágrimas ao falar à imprensa após ser eleito, considera que o termo causa desunião e "não é muito útil tentar distinguir as pessoas de Hong Kong das pessoas da China, dentro do contexto de Hong Kong".
"Se realmente quisermos fazer progressos no nosso movimento democrático, temos de ser o mais inclusivos possível. Todos os residentes desta cidade fazem parte deste movimento", afirma.
Como inspiração no Ocidente, Chu olha para o partido espanhol Podemos, apesar de admitir que pode ter limitações.
"Nunca fui a Espanha, mas li artigos sobre o Podemos e achei que podia ser um exemplo de como pensar na organização de um movimento democrático. A mensagem principal do Podemos para Hong Kong é: Será que podemos ter uma organização interna mais aberta ao invés de elites e um modelo hierárquico?"- questiona.
Lutar apenas pela eleição direta do líder de Hong Kong tem sido "um erro", defende o deputado Eddie Chu Hoi-dick, para quem é preciso questionar a própria base constitucional da região que nunca teve o aval da população.
ISG // PJA
Fosso entre ricos e pobres atinge nível histórico em quase meio século
30 de Junho de 2017, 15:00
Hong Kong, China, 30 jun (Lusa) -- Hong Kong assinala os 20 anos de retorno à China com o maior fosso entre ricos e pobres em quase meio século e com perto de um milhão de pessoas na pobreza.
Quem sobrevive com magros subsídios e sem pensão de reforma tem poucos motivos para celebrar.
O coeficiente de Gini -- indicador utilizado para medir o índice de desigualdade -- subiu para o valor mais elevado em 46 anos, fixado em 0.539, numa escala de zero a um, em que o zero representa a igualdade.
Os dados referentes a 2016 - divulgados este mês - indicam que 10% das famílias mais ricas, com uma mediana salarial na ordem dos 112.450 dólares de Hong Kong (12.882 euros), ganhavam 44 vezes mais do que 10% dos mais pobres, com 2.560 dólares de Hong Kong (293 euros).
O governo atribuiu a disparidade crescente ao aumento de pequenos agregados familiares e ao impacto adverso do envelhecimento da população, cujo número de idosos -- fixado em 1,16 milhões -- aumentou 2,6% em cinco anos, correspondendo a 15,9% da população total.
Com 7,3 milhões de habitantes, o centro financeiro que se mantém na liderança das economias mais livres do mundo esconde por detrás dos arranha-céus uma elevada desigualdade, e graves problemas de habitação, cujos preços superam largamente os vencimentos. O salário mínimo na antiga colónia britânica é de 34,5 dólares de Hong Kong (3,88 euros) por hora.
Segundo o mais recente relatório sobre a pobreza (Hong Kong Poverty Rate Report 2015), a metrópole asiática reduziu o número de pobres de 1,34 milhões (ou 570 mil agregados) para cerca de 970 mil pessoas (ou 390 mil famílias).
A taxa de pobreza baixou de 19,7% para 14,3%, mas as carências dos mais necessitados continuam expostas até nas zonas mais ricas da cidade, onde é possível ver idosos a recolher cartão das lojas para reforçarem o magro orçamento mensal e muitos à procura de alimentos nos caixotes do lixo.
O governo tem mais do que um apoio para a terceira idade, mas nenhuma pensão de reforma universal.
A única verba que chega a todos com idade igual ou superior a 70 anos é de 1.325 dólares de Hong Kong (150 euros). Os restantes são calculados com base no património dos candidatos, podendo ir até 3,435 dólares de Hong Kong (389,6 euros) por mês, segundo os aumentos que entraram em vigor este ano.
O Hong Kong Council of Social Service, que "há mais de 20 anos" luta por uma pensão de reforma universal, propôs uma reforma mensal de 3.500 dólares de Hong Kong (392 euros) para os residentes com idade igual ou superior a 65 anos, disse à agência Lusa Anthony Wong, da direção do organismo. Depois de várias discussões e consultas no ano passado, o plano acabou rejeitado.
"Eles citam sempre os exemplos da Europa ocidental para passarem a mensagem de que [o plano de pensões de reforma] é incomportável", disse.
"Mas para nós é realista porque temos uma população a envelhecer e muitas pessoas têm doenças crónicas. Muitos, mesmo na classe média, podem vir a sofrer uma grande doença que os vai fazer gastar todo o dinheiro e bens que acumularam ao longo da vida. E se gastam todo o dinheiro e de repente ficam pobres, o que é que podem fazer?", questionou.
"Com um plano de reforma, mesmo que fiquem muito pobres, pelo menos teriam uma pensão de reforma", justificou.
O Hong Kong Council of Social Service mantém o objetivo em cima da mesa, mas tem dúvidas em relação à concretização do plano de pensões de reforma no próximo mandato.
"Vamos continuar a lutar por isto, mas a questão é que a chefe do Executivo eleita [Carrie Lam] foi quem recusou avançar com a ideia, por isso não sei, mas vamos ver", disse Anthony Wong.
"Temos uma população envelhecida. (...) Atualmente, uma em cada cinco pessoas é idosa, mas daqui a 20 anos será uma em cada três. Por isso, se cerca de 30% [da população] tiver pelo menos 65 anos, é de esperar que nas próximas duas décadas haja muito mais pessoas na pobreza", afirmou.
Em maio, o número de casos de Assistência Integral à Segurança Social (CSSA, na sigla em inglês) era de 236.259, num total de 345.666 pessoas, segundo dados oficiais. Os idosos a receber apoios totalizavam 144.906 casos.
FV // PJA
HONG KONG | 20 ANOS DEPOIS DO REGRESSO À CHINA
Milhares nas ruas pedem democracia e libertação de Liu Xiaobo
01 de Julho de 2017, 23:48
Hong Kong, China, 01 jul (Lusa) -- Milhares de pessoas saíram hoje à rua em Hong Kong, para pedir mais liberdades políticas e a libertação do ativista chinês Liu Xiaobo, no dia do vigésimo aniversário da transição da antiga colónia britânica para a China.
A Civil Human Rigthts Front [Frente Civil dos Direitos Humanos], que todos os anos organiza o protesto de 01 de julho, estimou o número de participantes em mais de 60.000, enquanto a polícia referiu 14.500, segundo a imprensa local.
Os números foram inferiores aos do ano passado, com a organização a estimar cerca de 110.000 participantes e a polícia 19.300.
A marcha saiu do Parque Vitória em direção ao Conselho Legislativo (LegCo, o parlamento) pelas 15:00 (08:00 em Lisboa), já depois de o Presidente chinês, Xi Jinping, ter deixado a cidade, no final de uma visita de três dias, marcada por detenções de ativistas em protestos e pela advertência de que não será tolerada qualquer ameaça contra o poder de Pequim.
"Penso que todos os que vieram à manifestação vieram porque pensam que este ano é muito especial: são os 20 anos desde a transição", disse à agência Lusa Au Nok-hin, da Frente Civil dos Direitos Humanos, a entidade que organiza a manifestação.
"Há muitos problemas por resolver por parte do Governo de Hong Kong", acrescentou o também membro do Partido Democrata.
Nesse sentido, Au Nok-hin criticou as declarações do porta-voz do Ministério dos Negócios Estrangeiros chinês, que na sexta-feira disse que a Declaração Conjunta sino-britânica -- assinada em 1984 e na qual assenta o princípio "Um país, dois sistemas" e ao abrigo do qual foi realizada a transição de Hong Kong para a China em 1997 --, "é um documento histórico e não tem qualquer significado prático".
O mesmo responsável disse que esperava que o Governo central reconsiderasse as declarações daquele ministério.
"Muitos de nós estão preocupados com o futuro de Hong Kong, sobretudo com as recentes limitações à liberdade de reunião", acrescentou, em alusão às restrições impostas pela polícia para os protestos dos ativistas durante a visita de Xi Jinping à cidade.
No protesto marcaram também presença os ativistas que esta manhã foram detidos pela polícia, incluindo o rosto dos protestos pró-democracia de 2014, o jovem Joshua Wong e o deputado conhecido como 'Cabelo Comprido'.
Este ano, os manifestantes viram reduzido o espaço que anualmente lhes é atribuído no Parque Vitória, de onde parte a tradicional marcha pró-democracia, uma vez que grande parte da área estava reservada a uma exposição promovida por uma coligação de grupos de cerca de 40 grupos pró-Pequim (Hong Kong Celebrations Association).
Antes de iniciarem a marcha pelas ruas, no palco montado sobre o relvado do parque, vários ativistas usaram da palavra, incluindo Lam Wing-kee, um dos cinco livreiros que em 2015 desapareceram em condições misteriosas para reaparecerem, mais tarde, detidos na China e a confessarem crimes através da televisão estatal chinesa.
Lam Wing-kee pediu a libertação de Liu Xiaobo e apelou aos manifestantes para não desistirem de lutar pela democracia.
Liu Xiaobo, de 61 anos, que em 2010 foi distinguido com o prémio Nobel da Paz por promover a reforma política da China, viu esta semana ser-lhe concedida liberdade condicional depois de lhe ter sido diagnosticado um cancro no fígado em fase terminal.
O ativista foi condenado em 2009 a 11 anos de reclusão por subversão.
O protesto decorreu de forma pacífica, sob calor intenso e alguns períodos debaixo de chuva intensa, com os manifestantes a percorrerem cerca de três quilómetros entre o Parque Vitória do LegCo, durante mais de três horas.
Os manifestantes reclamaram também uma ação legal contra o ex-chefe do executivo CY Leung, por pagamentos recebidos da empresa de engenharia australiana UGL enquanto líder da cidade, o desenvolvimento sustentável da cidade, a defesa dos direitos dos homossexuais e da diversidade étnica.
O protesto, dominado por guarda-chuvas amarelos e outros símbolos pró-democracia, contou com defensores pró-independência da cidade, que apareceram em alguns cruzamentos por onde a marcha passava com bandeiras a remeter para os tempos da colónia britânica.
A chuva acabou por levar a organização a cancelar uma concentração prevista no Tamar Park, onde estão situados o LegCo e a sede do Governo do território.
As manifestações pró-democracia são realizadas anualmente desde 01 de julho de 1997 e atingiram uma dimensão significativa desde 2003, quando meio milhão de pessoas saiu em protesto contra o plano do governo de regulamentar o artigo 23.º da Lei Básica, que prevê punir crimes de traição à pátria, secessão e subversão.
FV // VM
Pequim vai garantir aplicação firme de "um país, dois sistemas" em Hong Kong
01 de Julho de 2017, 12:58
Hong Kong, China, 01 jul (Lusa) - O Presidente chinês sublinhou hoje que Pequim vai garantir a aplicação "com firmeza" do princípio "um país, dois sistemas" em Hong Kong.
O Governo de Hong Kong "deve manter-se fiel a esta direção e respeitar integralmente" aquele princípio, afirmou Xi Jinping, perante mais de dois mil convidados que assistiram, momentos antes, à cerimónia de posse da chefe do Executivo, Carrie Lam, primeira mulher a desempenhar o cargo.
Este conceito foi criado para defender a unidade do país e qualquer desafio à soberania ou apoio à oposição representa uma rutura do princípio "um país, dois sistemas", acrescentou.
"Qualquer tentativa que ponha em perigo a soberania e segurança da China, desafie o poder do Governo central e a autoridade da Lei Básica de Hong Kong (...) é absolutamente inadmissível", declarou.
O respeito e aplicação do princípio "um país, dois sistemas" responde às necessidades da população de Hong Kong, de manter a prosperidade e estabilidade de Hong Kong, serve os interesses fundamentais da nação e as aspirações partilhadas de todos os chineses, disse, de acordo com a agência noticiosa chinesa Xinhua.
Mas o Governo de Hong Kong deve fazer mais para responder aos desafios colocados pela economia, habitação, segurança e aumentar a educação patriótica, considerou.
Xi Jinping ofereceu a ajuda e força económica da China como "uma oportunidade" para revitalizar Hong Kong, numa altura em que o preço das habitações é incomportável para os residentes e a competitividade internacional do território diminuiu.
"Criar deliberadamente divergências políticas e provocar a confrontação não vai resolver os problemas. Pelo contrário, só vai impedir gravemente o desenvolvimento económico e social de Hong Kong", advertiu.
Antes, Carrie Lam, de 60 anos, e os seus secretários juraram servir a China e Hong Kong e respeitar a Lei Básica, a miniconstituição do território.
O Presidente chinês chegou na quinta-feira a Hong Kong para as cerimónias do 20.º aniversário da transferência de soberania do Reino Unido para a China - 01 de julho de 1997 - e para investir a nova chefe do Executivo da Região Administrativa especial chinesa.
A cerca de um quilómetro de distância, um pequeno grupo de ativistas pró-democracia confrontou-se com a polícia e manifestantes pró-China. Pelo menos nove militantes pró-democracia foram detidos, indicou a agência noticiosa espanhola Efe.
EJ // DM
Ativistas condenam "abuso de poder" da polícia após libertação
01 de Julho de 2017, 15:21
Hong Kong, China, 01 jul (Lusa) -- Ativistas pró-democracia, detidos hoje em Honk Kong e libertados pouco tempo depois, condenaram a atuação da polícia, que acusaram de os ter deixado à mercê de ataque de grupos pró-China e tríades.
Pelo menos nove ativistas pró-democracia de Hong Kong foram detidos cerca das 08:00 (01:00 em Lisboa) após confrontos com manifestantes pró-China, no centro da cidade, onde decorrem as cerimónias do 20.º aniversário da transferência de soberania, tendo saído em liberdade ainda durante a manhã.
Joshua Wong, que já tinha sido detido na quarta-feira, juntamente com 25 ativistas, durante uma concentração realizada na praça Bauhinia, no centro da cidade, e libertado, foi um dos detidos de hoje.
De novo em liberdade, o líder dos protestos pró-democracia de 2014 disse em conferência de imprensa, que apesar de o protesto ter sido autorizado pelas autoridades, os manifestantes foram alvo de "ataques violentos" por grupos pró-China durante a manifestação em Wan Chai.
Os ativistas seguiam em direção ao centro de convenções, onde decorria a cerimónia de tomada de posse da nova chefe do Executivo, Carrie Lam.
"O que nós encontrámos foi gangues pró-China e tríades (...) que nos cercaram e bloquearam a nossa manifestação a pedir a democracia e a libertação [do ativista chinês] Liu Xiaobo", disse Joshua Wong, num dos vídeos de uma conferência de imprensa divulgada através da rede de mensagens instantâneas Twitter.
"Durante os ataques violentos constatámos que a polícia não fez nada e permitiu que aqueles gangues empunhassem a bandeira nacional e nos perturbassem até às 08:00 [01:00 em Lisboa, quando começaram as cerimónias oficiais]", acrescentou.
Joshua Wong classificou a situação de "absolutamente inaceitável" e "sem base legal", descrevendo que ele próprio foi algemado e que outros ativistas foram alvo de agressões de agentes no carro da polícia a caminho da esquadra.
"Condenamos veementemente a atuação da polícia por não proteger os manifestantes pacíficos e por permitir -- se não arranjou, pelo menos deixou -- estes 'gangues' atacar-nos", afirmou.
O também secretário-geral do partido Demosisto disse ainda que espera que "na manifestação de 01 de julho, na tarde de hoje, em vez de permitirem que os grupos leais pró-China continuem a perturbar o nosso protesto".
Na conferência de imprensa, Avery Ng, da Liga dos Sociais Democratas, descreveu aos jornalistas que os ativistas receberam informações contraditórias de diferentes agentes sobre se estavam ou não detidos.
"Assim que o veículo entrou em andamento, eu perguntei repetidamente aos agentes se estavámos detidos. Inicialmente, responderam que não sabiam, mas alguns minutos depois disseram que sim", contou Avery Ng. "Perguntei sob que acusações mas não responderam", afirmou.
"Assim que o veículo chegou à esquadra da polícia, outro grupo de polícias disse-nos: 'Vocês não estão presos, vocês estão livres, podem ir embora'. Este é o facto", acrescentou.
O ativista sublinhou que "a polícia está claramente a abusar do seu poder".
"Esta manhã, o objetivo era muito simples. Na verdade os objetivos tanto da polícia como das tríades são muito parecidos. O seu dever era impedir-nos de ir à cerimónia da manhã para protestar contra [o presidente da China] Xi Jinping", sublinhou.
Avery Ng acrescentou que "nas passadas 72 horas, a Liga dos Sociais Democratas foi alvo de detenções múltiplas e ataques violentos por elementos das tríades".
"O número supera a centena. Ao mesmo tempo, mais de 100 polícias foram destacados para seguir alguns dos nossos principais membros nos últimos três dias. Isto é o tipo de recursos que eles usam para reprimir um só partido político", adiantou.
Na conferência de imprensa, Joshua Wong e Avery Ng surgiram acompanhados por outros ativistas que também tinham sido levados pela polícia, como o deputado Leung Kwok-hung (conhecido por "Long hair" ou "Cabelo comprido") e pelo deputado Eddie Chu, entre outros.
O Presidente chinês chegou na quinta-feira a Hong Kong para as cerimónias do 20.º aniversário da transferência de soberania do Reino Unido para a China - 01 de julho de 1997 - e para investir a nova chefe do Executivo da Região Administrativa especial chinesa.
FV (EJ) // EJ
"Fazer barulho" nas ruas é a opção para quem não tem direito a voto
02 de Julho de 2017, 02:40
Hong Kong, China, 02 jul (Lusa) -- Aos 12 anos, Lum Lum é uma entre milhares de pessoas que, hoje, saíram à rua em Hong Kong para reclamar a eleição direta do líder da região.
Cerca de 60.000 pessoas, segundo a organização, ou 14.500, para a polícia, participaram na manifestação. Qualquer dos números está bastante aquém das manifestações realizadas há alguns anos, com muitos residentes frustrados com a falta de resultados dos protestos de rua.
Apesar de longe do 'fôlego' do "Occupy", que em 2014 paralisou durante 79 dias várias zonas da antiga colónia britânica para pedir a eleição do chefe do Executivo por sufrágio universal, os protestos continuam a fazer parte da cultura de Hong Kong, que assinalou os 20 anos da transição para a China.
Da família de Lum Lum só a irmã mais velha faltou à manifestação, "porque tinha muito para estudar", contou à agência Lusa, sob o olhar atento dos pais e de uma tia, enquanto caminhava desde o Parque Vitória em direção ao Conselho Legislativo (o parlamento da cidade).
"Estamos aqui porque queremos eleger o nosso chefe do Executivo e também porque não queremos mais corrupção no governo", disse Lum Lum à Lusa.
A pequena "ativista" começou a participar nos protestos pacíficos "desde os 3 ou 4 anos", por iniciativa do pai. Atenta ao que se passa na Região Especial Chinesa, a menina disse que a visita do Presidente chinês, Xi Jinping, não lhe despertou nenhum sentimento.
"Também não tenho qualquer mensagem para ele, porque se tivesse ele não me ia ouvir", acrescentou.
Já em relação aos ativistas que ao longo da semana foram sendo detidos e libertados, a menina mostrou determinação nas palavras. "Sinto tristeza e raiva. Eles não fizeram nada e tiveram problemas apenas porque queriam dizer ao Governo o que está mal em Hong Kong", afirmou.
Ao contrário de Lum Lum, a professora de Economia Anson Suen, de 31 anos, não é uma presença assídua nos protestos de rua. Juntou-se à grande manifestação em 2003, quando meio milhão saiu à rua, e no 20.º aniversário da região sob a soberania chinesa também achou que fazia "todo o sentido".
"Se o Governo central quer que nós amemos o país, então devia permitir mais liberdade de expressão, respeitar as nossas instituições e dar-nos a verdadeira democracia", disse.
Anson Suen seguia com um grupo de amigas, incluindo a também professora Dodo Lo, de 35 anos, que explicou o que a move nos protestos de rua.
"Talvez não faça a diferença, mas pelo menos fazemos barulho para demonstrar o nosso descontentamento. Queremos que eles saibam que não estamos felizes, mas eles ignoram-nos", disse.
Hong Kong foi integrada na República Popular da China em 1997, ao abrigo da fórmula idealizada por Deng Xiaoping para a reunificação do país, a qual permite a continuação por mais 50 anos do "modo de vida" do território, nomeadamente as liberdades de expressão, imprensa e de associação, desconhecidas no resto do continente.
Mas nos últimos anos, muitos residentes têm manifestado preocupações crescentes, denunciando interferências de Pequim nos assuntos da cidade e a erosão das liberdades.
É essa preocupação com o futuro de Hong Kong que continua a levar Choi, uma mulher de 39 anos, todos os anos à manifestação realizada a 01 de julho.
"Os padrões de vida e das liberdades têm vindo a diminuir, sobretudo nos últimos anos", afirmou, acrescentando que "a questão da democracia está pior do que há alguns anos".
Pequim prometera deixar os residentes de Hong Kong escolherem em 2017 o líder por voto direto, o que poria fim ao atual sistema de eleição através de um colégio eleitoral, mas com a condição de que os candidatos fossem aprovados por um comité de nomeação, algo que os pró-democratas contestaram, alegando que só os candidatos pró-Pequim teriam "luz verde".
Depois do "Occupy", essa reforma política foi chumbada pelo Conselho Legislativo de Hong Kong em junho de 2015, com o campo pró-democrata a votar em bloco contra a proposta.
Carrie Lam, a nova líder de Hong Kong eleita em março passado, foi escolhida por um colégio eleitoral composto por 1.200 membros. Primeira mulher a exercer o cargo, Lam obteve 777 votos.
Quando foi eleita, Carrie Lam prometeu "unir a sociedade", mas sem se comprometer com um calendário para iniciar um eventual novo processo de reforma política.
No sábado de manhã, Xi Jinping empossou Lam no cargo, no último dos três dias de uma visita oficial a Hong Kong, para assinalar a data.
FV (DM) // JLG
Media's Propaganda War on Syria in Full Flow
If you wish to understand the degree to which a supposedly free western media are constructing a world of half-truths and deceptions to manipulate their audiences, keeping us uninformed and docile, then there could hardly be a better case study than their treatment of Pulitzer prize-winning investigative journalist Seymour Hersh. All of these highly competitive, […]

Despite Decades-Old Law, Funeral Prices Are Still Unclear
This story is part two of a two-part investigation. Read part one here . Shortly after Ed Howard's father was diagnosed with an advanced form of cancer and given six months to live, Howard and his sister Kathy Howard-Almagor sat down and talked about what to do. One worry was their dad's funeral arrangements. They decided Kathy would call around to some funeral homes to figure out how much their father's arrangements would cost. "I'd say, about three weeks later over the weekend I got a call from her nearly in tears," Howard recalls. "And she said that she had spent pretty much all day on the phone and on the Internet, simply trying to price funeral services, and she couldn't do it. She actually just couldn't get a straight answer about what products and services were being offered and how much they cost." That's not supposed to happen. A federal regulation called the Funeral Rule is supposed to protect consumers who have lost loved ones. Among other things, it requires funeral

University Would Study Health Issues In Polluted New York Town
Residents of an upstate New York town who've long associated their illnesses with the air they breathe may finally get some answers about the health effects of living next to a toxic polluter. The town of Tonawanda lies in the shadow of Tonawanda Coke Corp., whose ovens heat coal into material used for the iron and steel industries, and release toxic chemicals into the air. The residents' long fight to definitively link the pollution with their illnesses, and to hold Tonawanda Coke accountable, were profiled in NPR's 2011 investigation "Poisoned Places." The University at Buffalo said Monday that it's planning an $11 million study on the health of the town's residents. After convicting Tonawanda Coke of violating environmental laws, a federal court ordered the company to fund the study as part of a criminal sentence. But the work remains on hold pending the company's appeal of its 2013 conviction and sentence. Shortly after Tonawanda Coke and its environmental manager, Mark L. Kamholz,

Gold kaufen: Zur Investition in das wertvolle Münzmetall
Es gibt sie noch, auch wenn sie eine aussterbende Rasse zu sein scheinen: Senioren, die im Alter noch über ein ausreichend großes Vermögen verfügen. Viele davon tragen sich mit dem Gedanken, einen Teil davon ihren Kindern oder Enkeln zu hinterlassen und schon zu Lebzeiten dafür zu sorgen, dass bei diesen so viel wie möglich ankommt.

Has the Government's Welcome Home Loan scheme under-performed because of banks' relaxed credit policies?
By Gareth Vaughan
Housing New Zealand's Welcome Home Loan scheme has not grown as the Government wanted it to.
We've had senior government ministers eagerly promote it, and a bank CEO extolling its virtues to participating lenders by pointing out; "It really carries no risk on our balance sheet because it's all government guaranteed."
The ministers were John Key and Nick Smith, and the CEO quoted above is SBS Bank's Shaun Drylie.
Housing NZ says, as of May 31 this year, it was "at risk" for 6,650 loans through Welcome Home Loan, with an original value of $1.469 billion. That's 150 less loans than the 6,800 - with an original loan value of $1.335 billion - at June 30, 2013. The drop, Housing NZ says, is because more loans have been repaid than taken on.
June 2013 is just before the Reserve Bank restrictions on banks' high loan to value ratio (LVR) residential mortgage lending were unveiled. Welcome Home Loans are excluded fom the Reserve Bank's LVR restrictions.
The Welcome Home Loan scheme launched in July 2003 as a two year pilot project with Kiwibank, known as "In Reach." In July 2005, the scheme was opened to other lenders, and branded "Welcome Home Loan." Eight lenders are actively using the Housing New Zealand scheme today. These are SBS, Kiwibank, Westpac, The Co-operative Bank, TSB Bank, NZCU Baywide, the Nelson Building Society, and the New Zealand Employees' Credit Union. 
As Housing NZ puts it; "Welcome Home Loan is offered by lenders, supported by Housing New Zealand, and, designed for first-home buyers who can afford to make regular repayments on a home loan, but have trouble saving for a large deposit. With Welcome Home Loan you only need a 10% deposit, not a 20% deposit as required by most lenders. Housing New Zealand does not issue the loan. This is done through normal lenders such as selected banks and credit unions. Housing New Zealand underwrites the loan for the lender [through lenders' mortgage insurance]. Individual applicants are required to meet the lender's specific lending criteria. Income and house price caps apply."
'Trebling the number of loans'
Prior to the launch of the LVR restrictions, the Welcome Home Loan scheme had been going backwards. During the June 2013 year, Housing NZ settled 845 new loans, down from 1,358 the previous year.
The Reserve Bank announced on August 20, 2013 that high LVR restrictions would kick-in from October 1 that year, limiting lending to borrowers with deposits of less than 20%. Following that move the Welcome Home Loan scheme appeared, unsurprisingly, to gain in popularity given low equity loans made through the scheme are excluded from the Reserve Bank's restrictions.
Announcing Co-operative Bank's signing up to the scheme in April 2014, Building and Housing Minister Nick Smith said; "I am encouraging other banks to also join the scheme. I want as many New Zealanders as possible to have access to this Government assistance to buy their first home." At that stage ASB said its membership to the Welcome Home Loan Scheme was "currently under consideration." However three years on ASB hasn't joined, with a spokeswoman saying no decisions have been made to apply for entry. A Housing NZ spokesman said no applications from lenders wanting to join the scheme are currently under consideration.
Smith's comments came after Prime Minister John Key announced on August 11, 2013, a week before the Reserve Bank publicly unveiled its LVR move; "We will also expand the [Welcome Home Loan] scheme to treble the number of loans from about 850 loans a year to 2,500 a year."
Both in August 2013 and again in July last year as the Reserve Bank changed the LVR restrictions, Smith announced increases in house price caps for the scheme. In a rising property market, they have gone from $350,000 in Auckland, for example, to $600,000 for an existing house and $650,000 for a new one.
As it sought to "screw the scrum in favour of first home buyers," the Government also aligned the scheme's income caps with those of the KiwiSaver HomeStart scheme at $85,000 for a single person and $130,000 for a couple.
In November 2015 Smith said; "The 287 Welcome Home Loans issued for this latest quarter is also a record and shows how this programme, combined with HomeStart, is assisting families into home ownership."
'A relaxation of lenders' credit policies'
But that hasn't continued, with the 2,500 a year target looking a pipe dream. So what's going on?
Housing NZ's latest annual report, for the year to June 2016, says; "Uptake for Welcome Home Loans was lower than expected due to a relaxation of lenders' credit policies, allowing the provision of standard bank loans, rather than a Welcome Home Loan. This meant banks in the scheme did not have to draw on this product as much as in the past. Monthly demand for the Welcome Home Loan was steady over the year, but was around 10% lower than the previous year." 
Interestingly in its Financial Stability Report last month the Reserve Bank said; "Some banks have tightened lending standards over the past six months [See chart below]. In particular, banks are being more selective about their lending for residential property developments as capacity constraints in the construction industry and rising costs have contributed to increased credit risk in the sector."
The Welcome Home Loan insurance premium is 2.2% of the loan value, of which 1% is paid by the borrower and 1.2% by the Government. The Mortgage Insurance Scheme is assessed, by an actuary, three times a year to ensure the mortgage insurance liability is sufficient to cover any future claims, Housing NZ says. As of June 30 last year the total estimated liability was $29 million. At that point 40% of the original value of settled loans was with Kiwibank.
*This article was first published in our email for paying subscribers early on Tuesday morning. See here for more details and how to subscribe.
How Young Millionaires Invest their Money
More and more Millenials are pushing bounderies and becoming Millionaires! In the age of the internet, Instagram, facebook, Youtube and other social media platforms, all it takes is an idea, some marketing savvie and an audience to make it into the Millionaires club! Sure, at times talk might be easier than reality but, for those […]

Un barco sueco desembarca en Italia con 650 inmigrantes y nueve cadáveres
Un barco militar sueco llegó este sábado al puerto siciliano de Catania, en el sur de Italia, con 650 inmigrantes a bordo y nueve cadáveres, que habían sido hallados por diversas embarcaciones en el Mediterráneo, informaron medios locales. Los fallecidos son siete mujeres y dos hombres. Tras la llegada del buque a Catania han comenzado a aplicarse los protocolos previstos para la acogida de los inmigrantes. Responsables policiales locales investigan además si entre los inmigrantes desembarcados ...

Governador anuncia reforma e ampliação de escola na comunidade Maisa, em Mossoró
A ação beneficiará cerca de 1500 alunos (Foto: Caio Vale/Mossoró Notícias)


Há quarenta anos responsável pela educação de crianças e jovens da Maisa, em Mossoró, a Escola Estadual Gilberto Rola passará por importante obra de reforma e ampliação estimada em R$ 3,6 milhões. A ação beneficiará cerca de 1500 alunos que são atendidos atualmente pela unidade instalada na maior comunidade rural do estado.

"Nós entendemos a importância que a Educação tem em mudar vidas, e não hesitamos em investir no desenvolvimento do povo potiguar" destacou Robinson, que comemorou a união de esforços entre as gestões municipais, estadual e o legislativo. "A palavra mais bonita da política hoje é parceria. O povo quer saber de trabalho, das ações que estamos realizando", assinalou.

A agente comunitária da Saúde, Edilza Silva, 44 anos, conhece bem o poder transformador da educação. Filha de agricultores, estudou desde a pré-escola na Gilberto Rola, de onde saiu para cursar Pedagogia na Universidade Estadual do Rio Grande do Norte. Ela comemorou a reforma, que acontecerá com recursos oriundos do Programa Governo Cidadão, por meio de empréstimo com o Banco Mundial.

"Esta escola é muito importante para toda a região. Ela atende não só a comunidade Maisa, mas também sete agrovilas da região. Daqui, como eu, já saíram pedagogos, técnicos agrícolas, e pessoas de várias outras formações que têm todo interesse em continuar atuando na própria comunidade. Estou muito feliz".

A Maisa tem cerca de 15 mil habitantes e uma vida econômica praticamente independente, a partir da alta produção de frutos. A prefeita de Mossoró, Rosalba Ciarlini, parabenizou ao governador pela altivez. "Tem coisa mais importante para a comunidade que uma escola para atender as crianças e oferecer novas perspectivas? Este é o resultado de um intenso trabalho, trabalho de mãos dadas, sozinhos não conseguiríamos".

"Só através da educação é que se consegue mudar a própria vida. Podem contar conosco. Seguiremos essa caminhada de mãos dadas", afirmou a deputada estadual Larissa Rosado. Ainda estavam presentes, o deputado federal Betinho Rosado, a presidente da Câmara Legislativa de Mossoró, Isabel Montenegro, além de todos os vereadores de Mossoró, secretários de Estado e representantes das associações de agricultores.

PLEITOS

No mesmo encontro, foram conversadas outras demandas com os representantes da região, referentes à segurança, saúde e recursos hídricos. Na ocasião, Robinson anunciou a construção de um reservatório de água, que garantirá o abastecimento frequente de água na comunidade.

HOMENAGEM

O governador ainda foi homenageado pelo apoio à primeira Feira Cultural do Campo, que vai acontecer no próximo fim de semana na comunidade Maisa. Além dos produtos da agricultura, serão comercializado artigos de artesanato.

"Está feira tem o apoio do nosso governo, através da Sethas",lembrou Robinson, que em seguida falou do trabalho da gestão estadual para fortalecer o artesanato no Rio Grande do Norte. "Com a Lei do Artesanato, ficou definido que ao menos 60% de todos os produtos comercializados em pontos de venda têm que ser feitos no estado", explicou

"Esta festa tem uma grande importância para a cultura do estado", declara Robinson Faria
O governador Robinson Faria participou de mais uma edição do Mossoró Cidade Junina, uma das maiores festas populares do Rio Grande do Norte. A visita à Estação das Artes, na noite desta sexta-feira, 30, antecede um dia inteiro de agenda administrativa no Município.
"Esta festa tem uma grande importância para a cultura do estado. Estou aqui para prestigiar, apoiar e me encontrar com a alegria do povo mossoroense. Amanhã, terei uma agenda bastante intensa", assinalou Robinson, lembrando que o Governo é um parceiro da festa.
"A segurança está funcionando a todo vapor", citou, ao lado do Comandante Geral da Polícia Militar, Coronel André Azevedo, enquanto acompanhava o videomonitoramento realizado no caminhão do Centro Integrado de Operações em Segurança Pública (Ciosp), instalado na Estação das Artes.
Nesta semana, o Governo do Estado investiu R$ 8,3 milhões em equipamentos para o Ciosp, benefício estendido a Mossoró, onde o sistema de comunicação deixará de ser analógico e passará a ser digital.
Wooly Mammoths #MFW
FUR is still a larger-than-life trend on the Fall 12 runways. But the question on everyone's mind is.. with this winter being so warm, is it practical to invest (as…
Dossier: El caso de Jimmy
      Cronología del caso Jimmy, el hincha del Depor asesinado en Madrid 01-07-2017 Actualidad » España LaLiga satisfecha con la reapertura del 'Caso Jimmy' por la Audiencia de Madrid 30-06-2017 Actualidad » España La Audiencia de Madrid reabre la causa que investiga la muerte...

Woman filed a complaint against the Greendale Police Department for

racial

ly profiling has withdrawn
The Milwaukee woman who filed a complaint against the Greendale Police Department for racial profiling has withdrawn her complaint, according to a news release from the department. Katherine Torres of Milwaukee filed a complaint with the department Friday, claiming she was racially profiled by a Greendale police officer and that he pulled her over based on her appearance and asked for her immigration status and Social Security number. Greendale Police investigated the traffic stop's audio and video footage, and say that the officer did not question Torres about her citizenship.

Buyer Beware: Oregon Construction Contractor Board Finds 83 Suspected Violations
Salem, Ore. – During a recent multi-state enforcement action targeting the construction industry, Oregon Construction Contractor Board (CCB) officials visited 380 job sites and found 83 suspected violations of illegal construction  The Oregon "sweeps" of job sites occurred in early June, when CCB investigators showed up unannounced at job sites in the Bend area and along the state's northern border from Astoria to Pendleton. Most alleged violations involved contractors who …

Tips For Choosing a Real Estate Agent Podcast
Are you looking a Real Estate agent for invest in real estate market? A good real estate agent helps ensure that you notified of homes that meet all your requirements. http://www.rsnpropertygroup.com/

House Speaker Welcomes Resignation Of National Security Adviser Flynn
Copyright 2017 NPR. To see more, visit KELLY MCEVERS, HOST: Michael Flynn has resigned as national security adviser, but many questions remain, like, what did White House officials know of Flynn's contacts with Russia, and when did they know about them? The most likely place to get some answers in public is on Capitol Hill. NPR's Ailsa Chang reports Democrats and Republicans want a complete investigation. AILSA CHANG, BYLINE: Look; Republican Lindsey Graham of South Carolina says he gets it. This isn't a time to get partisan. He urged his GOP colleagues to consider if the shoe were on the other foot. LINDSEY GRAHAM: Now, I can only imagine what Republicans would say if the Obama administration had reached out to Iran or Iraq or any other government to say, just be patient; we're going to change some policies of the Bush administration. We would all be pretty upset. CHANG: And Graham says there are now two central questions lawmakers need answered about Flynn's conversations with the

Former Uber CEO knew Levandowski stole Waymo's internal secrets, ahead of Otto acquisition
The veil of controversy still continues to engulf Uber and the situation, honestly, continues to slip away from the ride-hailing giant's grip. On the heels of the revelation that the company's big-time investors have ousted founder Travis Kalanick from his chief executive role, an extremely demeaning evidence of Uber having knowledge of Waymo's secrets being […]

Over 20 people have been shown the door after Uber's sexual harassment probe
Uber's investigation into claims of sexual harassment by former engineer Susan Fowler have started yielding fruit, albeit biter ones for many. The company's investigation which began after Miss Fowler took to Medium with her complaints, have led to investigations into the conduct of at least 215 employees. As per a report from Bloomberg, at least 20 […]

Ecclesia College - Legislators OK request from state bureau to hire counsel to handle requests from U.S. investigators


Legislators OK request from state bureau to hire counsel to handle requests from U.S. investigators:



""Unpublished memoranda, working papers, and correspondence" of lawmakers are exempt under the state Freedom of Information Act, according to the law.

The request comes after federal indictments of two former lawmakers — Sen. Jon Woods, R-Springdale, and Rep. Micah Neal, R-Springdale.

Ecclesia College President Oren Paris III of Springdale is accused of paying kickbacks to Woods while Woods was a legislator. Woods, in turn, paid then-Rep. Micah Neal in some cases, according to the indictment. Neal pleaded guilty to public corruption charges Jan. 4.

Paris passed the kickback payments through Randell Shelton Jr., a consultant from Alma, a business partner Paris hired on behalf of the college, according to the indictment. The college is not named in the indictment, but it says Paris is the president of a nonprofit operating a college in Springdale.

Attorneys for Woods, Paris and Shelton have entered not-guilty pleas on behalf of their clients."



'via Blog this'

"Apollo Justice: Ace Attorney" Might Be Coming to Nintendo 3DS
3DS rating spotted in South Korea

We may have some decade-old investigating to do on Nintendo 3DS, especially if an update from the South Korea media ratings board is a reliable indicator. The board recently rated Apollo Justice: Ace Attorney for Nintendo 3DS, and a port would be nicely timed for the adventure game's 10th anniversary.
Cloud X Recruits Former Amazon Senior Product Manager John Swiderski
For anyone who thinks Cloud X Partners (CXP) isn\'t a force to be reckoned with in cloud computing for small and medium-sized businesses (SMBs), think again. At the helm are an elite band of financial technology, investment, and IT-as-a-service entrepreneurs committed to architecting innovative technology that solves the biggest pain points SMBs face.

ARROYO CON CONTROL FISURADO
Grande Pa...fuieste en persona a controlar a los nenes que se iban a Barilo Barilo Bariloooo...salió todo bien ,no encontraron nada de nada...
Vemos
El intendente Carlos Fernando Arroyo estuvo presente este viernes en el playón de estacionamiento del Estadio "José María Minella" donde supervisó, junto a funcionarios municipales, el operativo de control a micros de egresados que partieron rumbo a Bariloche.
"Realmente se ha trabajado muchísimo desde todas las áreas de control del Municipio", precisó Arroyo. "Somos un gran equipo de trabajo dispuesto al cuidado de los chicos, verificar que los micros estén en condiciones y que los padres estén tranquilos de que el Estado está presente velando para que todo se desarrolle con normalidad", agregó el jefe comunal.
En tanto Claudio Cambareri, director de Transporte, detalló que "en cuanto a los controles de las unidades, se verifica que cuenten con las medidas de seguridad, la documentación necesaria, el estado de las cubiertas así como el tiempo de descanso de los choferes a quienes, también, se les realiza un control de alcoholemia con padres de los estudiantes como testigos".
En el primer día del cronograma coordinado desde el municipio, partieron egresados de localidades vecinas como Santa Clara, Cobo, Miramar y de las escuelas ESS Nº 49, Escuela Agraria, Colegio San Martín, Tavelli, Don Orione, FASTA, Media 23, Minerva, Schweitzer, Newton, Jesús Obrero, ESB Nº 41, EET Nº 3, Media 4, Sarmiento, ESB Nº 40, Media 3, EES Nº 17, Galileo Galilei, EES Nº 51, EESN Nº 2, Media 18, Media 7, Media 6, entre otros.
Por su parte, Miguel Grassi Muñoz, director de Tránsito, informó: "Trabajamos en conjunto con Transporte haciendo controles de alcoholemia y la documentación de los choferes y de los vehículos. Los controles de alcoholemia se hacen para una mayor tranquilidad, con la presencia de los padres de los chicos que van a viajar".
Un fenómeno vea...
Apenas salen los bondis a setenta cuadras los para policia provincial
En un operativo de interceptación de micros de viajes de egresados que partieron desde Mar del Plata, la Superintendencia de Investigaciones del Tráfico de Drogas Ilícitas secuestró esta tarde drogas y bebidas alcohólicas que estaban dentro del equipaje de los alumnos.
Del operativo, llevado adelante en el kilómetro 7 de la ruta 88 ante la inquietud de los propios padres, participaron también agentes de Seguridad Vial y la Policía Local. Se inspeccionaron seis micros de la empresa Vía Bariloche, tres de Almirante Brown uno de El Rápido.
Según pudo saber LA CAPITAL, del equipaje de los pasajeros se secuestró marihuana para consumo propio, LSD y bebidas alcohólicas. Además, se labraron tres infracciones por incumplimiento de la ley 24449 por "listado de pasajeros incompleto".
El operativo se llevó a cabo con conocimiento de la fiscalía temática de estupefacientes y el fiscal de menores en turno.
MS looking to invest in Facebook
Software Giant and makers of the Xbox console Microsoft are interested in buying 5% of online community site Facebook. For Facebook this would add an extra $15 billion in terms of value to the compan, which shot to fame in a very short time span. the actual value for the shares is an estimated $400 million.
Facebook, which is led by its 23-year-old Chief Executive Mark Zuckerberg, wants to raise money to expand its operations.
Google is also rumored to have interest in Facebook.
FBI probes Tallahassee real estate projects
The FBI has started an investigation into real estate redevelopment projects in Tallahassee that could affect the 2018 race for governor. Federal grand jury subpoenas were issued to obtain records from Tallahassee's municipal government and the city's Community Redevelopment Agency, or CRA. Tallahassee Mayor Andrew Gillum, a candidate for governor, is not named in the subpoenas, which seek records from the city and the CRA on high-profile developments in the city and the individuals and ... [more]

Water Street Tampa will go vertical in fall
A joint venture linking Microsoft co-founder Bill Gates and hockey team owner Jeffrey Vinik expects to break ground this year for a $3 billion redevelopment of 50 acres along the waterfront in downtown Tampa. Strategic Property Partners (SPP), a joint venture between Gates's Cascade Investment, LLC, and Vinik, the owner of the National Hockey League's Tampa Bay Lightning, plans the mixed-use, multi-phase development spanning nine million square feet, called Water Street Tampa. The first phase ... [more]

Parlamento - 01/07/17
Todos los detalles de la conmemoración de las primeras elecciones de esta etapa democrática, el 15 de junio de 1977. El acto en el Congreso, con el discurso del rey Felipe VI y de la presidenta Ana Pastor. El homenaje a los constituyentes. La ausencia de uno de los protagonistas de la época, Juan Carlos I. El acto de Unidos Podemos para recordar a las víctimas de la dictadura. La reprobación del ministro de Hacienda Cristóbal Montoro. La no declaración de Luis Bárcenas en la comisión de investigación de las finanzas del PP. Las reuniones del nuevo secretario general del PSOE con Ciudadanos y Unidos Podemos. La votación sobre el CETA. Los presupuestos entran en vigor. La reunión de Frentes Parlamentarios contra el Hambre en el Senado. Y más.
BofA Investment a Windfall for Warren Buffett
Billionaire Warren Buffett's company is exercising Bank of America Corp. warrants that will work out to a paper profit of $12 billion.

Buffett's firm, Berkshire Hathaway Inc., in 2011 invested $5 billion in the Charlotte, North Carolina-based financial institution.

At the time, BofA's shares were in danger of falling below $6 as investors worried about its ability to meet regulatory capital requirements.


---
Ismail Sabri Rci Will Reveal People Behind Forex Losses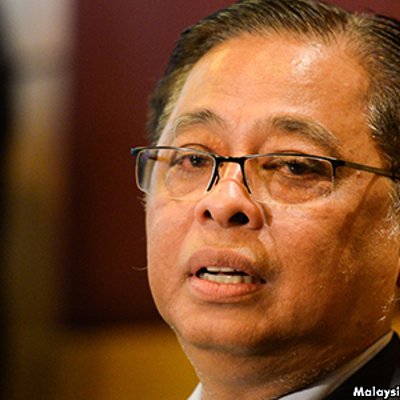 The formation of the Royal Commission of Inquiry to investigate the foreign currency transaction losses by Bank Negara Malaysia in the 1980s and 1990s will reveal the people responsible for protecting the issue said Rural and Regional Devel...

Hotel Worker S Murder 6 More Detained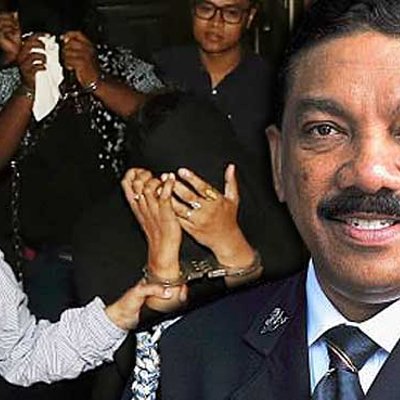 Northeast District police say the suspects aged from 17 to 25 are in remand for seven days to facilitate investigations into the murder of M Sathiwill 20 GEORGE TOWN Six people were detained yesterday in connection with the murder of a hote...

New Investments Announced for Waterfront Toronto
The Prime Minister of Canada, Justin Trudeau, the Premier of Ontario, Kathleen Wynne, and Mayor of the City of Toronto, John Tory, joined Waterfront Toronto CEO Will Fleissig earlier this week to announce joint funding of $1.185 billion for Waterfront Toronto. The Government of Canada will contribute up to $384 million to this project, and […]
WAMSI Study on Bleached Corals
An investigation into the ability of bleached corals to cope with dredging related stressors has found that several species of thermally bleached corals cannot clear sediment that has smothered them, said Western Australian Marine Science Institution (WAMSI). The study was undertaken as part of the WAMSI's Dredging Science Node at the AIMS National Sea Simulator in specially developed tank systems. […]
PLANO DE CONTAS E CENTROS DE CUSTOS
Caros amigos, para criação do plano de contas de uma empresa são necessários estudos preliminares que possibilitem identificar as necessidades societárias, gerenciais e fiscais, tais como: apuração do custo, receita por produto e obtenção do resultado por setor, departamento ou filial, permitindo a comparação entre departamentos e filiais, obtenção das demonstrações financeiras exigidas pela legislação vigente, relatórios para elaboração do orçamento e acompanhamento da execução orçamentária por setor, gerando elementos que permitam a existência de uma controladoria eficiente, evitando, com isso, desvio de recursos.
O plano de contas é mais do que uma simples listagem de contas, deve observar uma lógica que supra todas as necessidades da empresa, permitindo uma visão dos fatores que darão origem ao resultado, permitindo um controle eficiente, evitando desperdícios e utilização inadequada dos recursos.
Para maior produtividade, os diversos sistemas que compõem a contabilidade da empresa: patrimonial, resultado, custo setorial e de produção devem ser integrados, ou seja, um único lançamento deve suprir todos os sistemas no que for necessário.
Para melhor análise dos setores e dos produtos fabricados, ou comercializados, deve permitir a emissão de relatórios setoriais e por produto, representados por códigos chamados centros de custo, que possibilitam a emissão de diversos tipos de relatórios de forma analítica e consolidada: custos setoriais, de produção e/ou das mercadorias etc.
A implantação de um plano de contas em entidade existente há anos, na qual os funcionários estão habituados a trabalhar com um sistema antigo, as mudanças implicam em alteração na rotina de departamentos, com fornecimento de informações que não eram solicitadas, pelo que encontra resistência, que será vencida com habilidade e paciência.
São necessárias reuniões para expor os objetivos do novo plano e debater as propostas apresentadas, fazendo com que as novas ideias sejam aceitas a cada etapa, inclusive quanto aos novos formulários, com a finalidade de racionalizar o trabalho e minimizar erros, dando maior segurança aos controles da empresa e credibilidade aos relatórios emitidos pelo setor contábil da empresa.
Para melhor aproveitamento, o plano de contas deve ser implantado no primeiro dia do exercício social, com a transposição dos saldos apurados no Balanço Patrimonial do exercício anterior para as novas contas, possibilitando que os registros contábeis apresentem uniformidade durante o exercício social.
As contas devem apresentar a descrição da função, por exemplo: A conta Produtos em Processo- Produto X - registra as Ordens de Serviço (OS's) relativas ao produto em fabricação, com base na mão-de-obra aplicada, matérias primas, produtos secundários etc.
Ao término da fabricação, as OS's devem ser registradas no controle de estoque, considerando o total do custo apurado, ocorrendo, na ocasião, a transferência do produto para o almoxarifado de produtos acabados.
O Sistema de Controle de Estoque de Produtos Acabados - Produto X deve identificar filial e setor onde foi produzido, por exemplo: Filial 2 , Setor A, lote 1000, além da sua localização no estoque. Porém, isso deve ser objeto de trabalho específico, que trate do inventário permanente.
Com os objetivos acima mencionados podemos elaborar o plano de contas do sistemas: patrimonial, de resultado e de custo, bem como identificar os centros de custos, para controlar e apurar resultado por produto, setor e filial, possibilitando a elaboração de relatórios comparativos entre os diversos setores da empresa e também avaliar a produtividade, por setor e por produto.
Regra geral, o plano de contas observa a estrutura a ser apresentada no balanço patrimonial, elaborado na forma estabelecida pela Lei 6.404, Lei das Sociedades Anônimas, conforme o a seguir apresentado:
Conforme pode ser observado, as contas sintéticas não apresentam digito verificador, eliminando a possibilidade de haver lançamento indevido nas contas sintéticas, as quais terão seus valores apurados por processamento.
Da mesma forma o sistema de contas redituais, ou seja, de resultado, deve observar critérios que possibilitem a elaboração dos relatórios exigidos pela Lei da Sociedades Anônimas.
CENTROS DE CUSTO
Atualmente, chamamos de centro de custo a identificação dos setores onde são realizados investimentos, geradas receitas, apropriadas despesas e custos de fabricação. Também pode identificar projetos e, ainda, todos os ativos e passivos por setor.
Os centros de custo, de acordo com o porte da empresa, podem ter vários níveis, porém, no caso, adotaremos quatro dígitos.
1º dígito - MATRIZ E FILIAIS
2º dígito - Setor
3º e 4º dígitos - Produto/Serviço
Assim, ao apropriarmos uma despesa ou um ativo, identificamos o estabelecimento e o setor, bem como o produto fabricado quando for o caso. Com os centros de custo podemos obter relatórios por produto fabricado em cada setor e em cada filial, possibilitando a análise comparativa entre custos dos estabelecimentos.
Por exemplo: considerando o plano do ativo, conforme retro apresentado, admitindo-se que a filial S.Paulo seja representada pelo código 02, a classificação da conta bancária - 11120002 - Banco do Brasil - S.Paulo, será precedida do código da filial: 2000.
Dessa forma, podemos emitir relatório pelo código setorial 2000 - Filial S.Paulo, por grupo de contas sintéticas e analíticas, com respectivos lançamentos para análise.
Assim, o código constante da classificação contábil será:
2000 11120002 - 3 Banco do Brasil - S. Paulo
Outro exemplo: na compra de um torno tipo Y1 para a Matriz, o centro de custo que precede a conta 12220002 - 4 é o código 1000, considerando que a Matriz é identificada com esse centro de custo.
O código constante da classificação contábil será:
1000 12220002 - 4 Torno Y1.
Da mesma forma são contabilizadas despesas e receitas, com apuração do resultado por filial e setor.
Em uma loja de departamentos, cada setor deve ter a receita e despesa apropriada distintamente, permitindo observar a rentabilidade de cada setor em cada filial.
Na estrutura do plano de contas, os centros de custos devem preceder os códigos relativos à estrutura contábil de Ativo e Passivo, Receita e Despesa, por exemplo:
XXXX 1 - ATIVO
XXXX 2 - PASSIVO
XXXX 3 - RECEITA
XXXX 4 - DESPESA
Dessa forma, podemos apurar os ativos, passivos, despesa e receita por setor em cada estabelecimento, ou emitir relatórios consolidados omitindo os centros de custo.
Nos casos em que não exista identificação do produto ou do setor, os dígitos correspondentes devem ser preenchidos com "zero".
Por exemplo:
A compra de caixas de isopor para estoque do Setor de Embalagem da filial 2, São Paulo, no valor de R$1.000,00, para
geladeira - tipo A, o centro de custo é assim codificado:
Sendo o Setor de Embalagem identificado com o dígito 9, que o produto fabricado é geladeira tipo A, identificado pelo código 78.
O centro de custo corresponde ao código 2978, identificando: 2 - Filial S. Paulo; 9 - Setor de Embalagem; 78 - geladeira tipo A.
Na classificação contábil constará: 2978, mais a conta de estoque correspondente.
No caso de despesas, que não possam ser apropriadas diretamente, devem ser contabilizadas no centro de custo que identifica a filial, porém, os dígitos relativos ao setor e produto corresponderá ao código "999 - Despesas a Apropriar".
Mensalmente, quando da análise, será apropriada ao setor ou produto, ocorrendo a transferência para o código correspondente.
Para maior produtividade e minimizar a possibilidade de erro, o dígito representativo da filial pode ser automático, previamente classificado nos formulários de entrada de dados, quer seja em papel ou eletronicamente. Da mesma forma, devem ser usados históricos padrão, que racionalizam o trabalho de entrada de dados, pois são preenchidos, automaticamente.
O computador somente processa aquilo para qual está programado, se não forem fornecidos os elementos, em ordem de poderem ser processados, não haverá como emitir relatórios gerenciais que auxiliem a administração da empresa.
CONTAS DO PASSIVO
O grupo de contas do passivo seguem a mesma lógica usada no Ativo, também precede a conta o código do centro de custo correspondente. Dessa forma podem ser visualizadas as obrigações a pagar em cada filial, permitindo controle e acompanhamento da empresa.
A emissão de relatórios consolidados são emitidos sem especificação dos códigos relativos às filiais ou departamentos, permitindo a apuração do Ativo, do Passivo, das Receitas e das Despesas da empresa, de forma consolidada.
CONTAS DE RESULTADO


Para maior facilidade na obtenção de relatórios fiscais e sociais, o plano de contas, no que se refere às receitas e despesas podem seguir a forma de apresentação da Demonstração de Resultado exigida
pela Lei 6404, Lei das Sociedades Anônimas.
Caro leitor vossa participação nos incentiva a novas postagens, colabore dando sua opinião.
DEMONSTRAÇÃO DOS FLUXOS DE CAIXA
Caros leitores, o artigo 188 da Lei 6404, Leis das Sociedades Anônimas, estabelece:
As demonstrações referidas nos incisos IV e V do caput do art. 176 desta Lei indicarão, no mínimo:
I - demonstração dos fluxos de caixa - as alterações ocorridas, durante o exercício, no saldo de caixa e equivalentes de caixa, segregando-se essas alterações em, no mínimo, 3 (três) fluxos:
a) das operações;
b) dos financiamentos;
c) dos investimentos.
Em decorrência da maioria das empresas apresentarem a Demonstração do Fluxo de Caixa pelo método indireto, nossos esclarecimentos têm por objetivo a apresentação da demonstração pelo referido método.
Inicialmente, é necessário esclarecer que o método indireto parte do Lucro ou Prejuízo Líquido antes do Imposto de Renda e CSLL, ajustado pela diminuição de parcelas correspondentes a receitas e despesas que não transitam pelo caixa e que não são do fluxo operacional, tais como: depreciação, juros, variação cambial, depreciação, resultado de equivalência patrimonial, ou quaisquer outras receitas e despesas que não sejam das operações normais da empresa.
A alínea "a" do Parágrafo 7.7 do Pronunciamento Técnico PME - CPC, assim define o fluxo de caixa indireto:
"(a) o método indireto, segundo o qual o resultado é ajustado pelos efeitos das transações que não envolvem caixa, quaisquer diferimentos ou outros ajustes por competência sobre recebimentos ou pagamentos operacionais passados ou futuros, e itens de receita ou despesa associados com fluxos de caixa das atividades de investimento ou de financiamento."
Para melhor compreensão, partimos do Balanço, apresentando no Patrimônio Líquido o Resultado do Exercício apurado antes do Imposto de Renda.
É de se observar que há três colunas: 2013, 2014 e VAR., tanto no Ativo quanto no Passivo, permitindo que se visualize a variação em cada conta ou grupo de contas, conforme a necessidade.
A seguir, apresentamos a Demonstração do Resultado do Exercício com apuração antes do Imposto de Renda. É de se observar que demonstramos a partir da Receita Líquida, ou seja, as vendas menos os abatimentos e impostos incidentes sobre as vendas.
O Balanço, na forma acima apresentada, e Demonstração de Resultado, com apuração do resultado antes do Imposto de Renda e Contribuição Social sobre Lucro Líquido (CSLL), são os elementos necessários à elaboração da Demonstração do Fluxo de Caixa, que passamos a desenvolver a seguir.
Entretanto, para melhor entendimento, é necessário que se façam algumas considerações em relação às variações observadas nas contas constantes do Balanço.
1- A variação positiva no saldo das contas do ativo, em relação ao exercício anterior, significa aumento, por conseguinte, saída de caixa ou equivalentes.
2 - De forma contrária, ou seja, havendo variação negativa, significa redução pelo recebimento de contas a receber, ou venda de algum ativo, significando entrada de caixa.
3 - A variação negativa no saldo das contas do Passivo, em relação ao exercício anterior, significa diminuição do passivo pelo pagamento dos financiamentos, com correspondente saída de caixa.
4 - A variação positiva na contas do passivo significa aumento de financiamento, com correspondente entrada de recursos em caixa ou equivalentes.
5 - Considera-se equivalentes de caixa as aplicações de curto prazo, de alta liquidez, que são mantidas com a finalidade de atender a compromissos de caixa de curto prazo e não investimento ou outros fins.
Com essas considerações, vamos apurar os três fluxos de caixa previstos na Lei 6404.
Na apuração do fluxo das operações se parte do resultado apurado antes da dedução do Imposto de Renda, transcrito da Demonstração do Resultado, acima apresentada, no valor de R$3.800,00.
A seguir, ajustamos o valor, acrescentando os valores das despesas que não passam pelo caixa, e as despesas de outros fluxos que têm apuração distinta.
No caso, temos os seguintes ajustes:
Despesa de depreciação observada no Balanço Patrimonial, cuja variação importa em R$200,00, admitindo-se que não houve lançamento de baixa nessa conta;
Despesa Financeira Líquida, apurada pela despesa financeira menos a receita da mesma espécie, tendo como resultado líquido R$100,00, conforme apurado na Demonstração do Resultado.
Assim, o Resultado Ajustado corresponde a:
(3.800,00+200,00+100,00) = R$4.100,00, conforme o quadro a seguir.
Agora, apuramos as variações do ativo, resultante das operações da empresa:
Contas a Receber, variação positiva de R$300,00, que significa aumento de recursos aplicados nessa rubrica.
Estoque, variação positiva de R$200,00, com respectiva utilização de recursos financeiros.
No Passivo, observamos variação negativa de Fornecedores e salários, o que significa pagamento de fornecedores, com utilização de recursos financeiros, no valor de R$200,00, conforme se pode observar na coluna VAR do Balanço retro apresentado.
Partindo-se do resultado ajustado, aumentado e diminuído pelas variações das contas apresentadas no Balanço relativas às operações da empresa, obtém-se o Fluxo das Operações apresentado no quadro acima, que resulta em fluxo operacional de R$3.400,00.
Como o nome já diz, trata-se de fluxo de investimentos, tanto recebidos como aplicados, inclusive, os rendimentos decorrentes.
O Parágrafo 7.5. do Pronunciamento Técnico do CPC assim define as Atividades de Investimento:
"Atividades de Investimento são a aquisição ou alienação de ativo de longo prazo e outros investimentos não incluídos em equivalentes de caixa."
Os valores apurados são apresentados na coluna variação o Balanço Patrimonial, da seguinte forma:
1- Investimento permanente relativo a compra de cotas de empresa coligada, no valor de R$200, resultando em saída de caixa e equivalentes no mesmo valor;
2 - Aquisição de máquinas e equipamentos, no valor de R$5.000,00, resultando em saída de caixa e equivalentes em valore correspondente;
3 - Compra de softwar, com saída de caixa no valor de R$100,00;
4 - Venda de veículo ao preço de R$2.800,00;
5- Juros recebidos, no valor de R$200,00, conforme Demonstração de Resultado acima apresentada. Tal valor corresponde ao retorno sobre o investimento, conforme previsto no parágrafo 7.15 do Pronunciamento Técnico - PME do CPC, que se transcreve:
"7.15 A entidade pode classificar os juros pagos e dividendos e outras distribuições de lucro recebidos como fluxo de caixa operacionais poque eles estão incluídos no resultado. Alternativamente, a entidade pode classificar os juros pagos e os juros e dividendos e outras distribuição de lucros recebidos como fluxo de caixa de financiamento e fluxos de caixa de investimento respectivamente, porque são custos de obtenção de recursos financeiros ou retorno sobre investimentos."
6 - Fluxo de investimento, na forma acima apresentada, importa em: (-200-5000-100+2800+200) = - 2.300,00.
FLUXO DE FINANCIAMENTO
O Parágrafo 7.6
do Pronunciamento Técnico do CPC assim define as Atividades de Financiamento:
"As atividades de financiamento são as atividades que resultam das alterações no tamanho e na composição do patrimônio líquido e dos empréstimos da entidade."
Com base no Balanço Patrimonial e Demonstração de Resultado, apuramos o fluxo de financiamento.
O fluxo é composto pelas parcelas que passamos a comentar:
1 - Subscrição de novas ações, resultando em entrada de recurso no valor de R$1.300,00, conforme variação observada no capital subscrito.
2 - Redução do Financiamento a longo prazo, no valor de R$900,00, refletido na variação negativa da referida conta.
3 - Juros pagos, representando saída de caixa, no valor de R$300,00, conforme Demonstração de Resultado.
4 - O fluxo líquido de financiamento importa em: (1.300-900-300)=100.
Considerando os fluxos das atividades retro analisados, o fluxo líquido corresponde à variação observada no caixa e equivalentes no período:
(3.400-2.300+100) = 1.200.
Conforme pode ser observado, o saldo no início do exercício era 300; ao final do período era de 1.500. A variação corresponde a (1.500-300) = 1.200.
O quadro comprova estar correta a Demonstração do Fluxo de Caixa ( e equivalentes) apurada.
A Demonstração do Fluxo de Caixa, retro analisada, é apresentada no quadro a seguir, a qual deverá ser apurada pelas empresas em geral e, cuja publicação é obrigatória para as sociedades anônimas.

Caros leitores até a próxima.
Em caso de dúvida, entre em contato. Terei o máximo prazer em atender.
BALANÇO PATRIMONIAL
O Balanço Patrimonial é a demonstração dos valores que compõe o Patrimônio (Ativo e Passivo). Apresenta ainda, os valores relativos aos investimentos dos cotistas e acionistas, chamado Patrimônio Líquido, que corresponde à diferença do Ativo menos o Passivo, ou seja, os bens e direitos menos as obrigações.
O Balanço Patrimonial pode ser representado pelo quadro acima apresentado.
Para melhor explicar, apresentamos o mesmo quadro, porém, considerando valores, onde se pode observar que o Ativo corresponde à soma do Passivo mais o Patrimônio Líquido.
Como o nome sugere, é um balanço entre as contas do Ativo e a soma do Passivo mais o Patrimônio Líquido, que totaliza (1.500.000+500.000) = 2.000.000, o mesmo valor do Ativo.
O Pronunciamento Técnico PME do CPC assim define o Patrimônio Líquido:
"2.22 - Patrimônio líquido é o resíduo dos ativos reconhecidos menos os passivos reconhecidos. Ele pode ter subclassificações no balanço patrimonial. Por exemplo, as subclassificações podem incluir capital integralizado por acionistas ou sócios, lucros retidos e ganhos ou perdas reconhecidos diretamente no patrimônio líquido."
Como já devem ter percebido, o Balanço é apresentado com várias subclassificações, que têm por objetivo permitir uma visualização da composição do Ativo, do Passivo e do Patrimônio Líquido, possibilitando observar as condições existentes para cumprir suas obrigações, ou seja, pagar os credores, bem como, avaliar a rentabilidade da empresa.
O Ativo é subdividido em Ativo Circulante e Ativo Não Circulante.

O Passivo é subdividido em Passivo Circulante e Passivo Não Circulante.
O Pronunciamento Técnico PME do CPC assim se manifesta em relação à distinção entre Circulante e Não Circulante:
"4.4 - A entidade deve apresentar ativos circulantes e não circulantes, e passivos circulantes e não circulantes, como grupo de contas separados no balanço patrimonial, de acordo como os itens 4.5 a 4.8, exceto quando uma apresentação baseada na liquidez proporcionar informação confiável e mais relevante.
Quando essa
exceção
se aplicar, todos os ativos e passivos devem ser apresentados por ordem de liquidez (ascendente ou descendente), obedecida a legislação vigente."
(grifo nosso)
São classificados como Ativo Circulante, conforme item 4.5 do Pronunciamento Técnico do CPC - PME, os bens e direitos que atendam às seguintes premissas, quando:

a) espera realizar o ativo, ou pretender vendê-lo ou consumi-lo durante o ciclo operacional normal da entidade;

b) o ativo for mantido essencialmente com a finalidade de negociação;

c) esperar realizar o ativo no período de até doze meses após a data das demonstrações contábeis; ou
d) o ativo for caixa ou equivalente de caixa, a menos que sua troca ou uso para liquidação de passivo seja restrita durante pelo menos doze meses após a data das demonstrações contábeis.
CONCLUINDO:
Pelo exposto, regra geral, caixa, banco, todas as contas a receber, títulos e aplicações financeiras a serem resgatados até ao final do período de 12 meses, e estoque de mercadorias, matérias primas, ou produtos em processo são classificados no Ativo Circulante.
O item 4.6 do CPC-PME apresenta:

4.6 - A entidade deve classificar todos os outros ativos como não circulantes. Quando o ciclo operacional normal da entidade não for claramente identificável, presume-se que sua duração seja de doze meses.
É de se observar, o inciso I do artigo 179 da Lei 6404, apresenta as mesmas determinações:
Art. 179. As contas serão classificadas do seguinte modo:
"I- no ativo circulante: as disponibilidades, os direitos realizáveis no curso do exercício social subsequente e as aplicações de recurso em despesas do exercício seguinte."
Em decorrência do exposto, o Ativo Circulante deve ser apresentado da seguinte forma:
O inciso II do Art. 179, estabelece:
"II - No ativo realizável a longo prazo: os direitos realizáveis após o término do exercício seguinte, assim como os derivados de vendas, adiantamentos ou empréstimos a sociedades coligadas ou controladas (art.243), diretores, acionistas ou participantes no lucro da companhia, que não constituírem negócios usuais na exploração do objeto da companhia."

Considerando o Art. 179, no Ativo Não Circulante se classificam, entre outras, as contas:
O Art. 180 da Lei 6404 apresenta o que se transcreve:
"Art. 180 - As obrigações da companhia, inclusive financiamentos para aquisição de direitos do ativo não-circulante, serão classificados no passivo circulante, quando se vencerem no exercício seguinte, e no passivo não circulante, se tiverem vencimento em prazo maior, observado o disposto no parágrafo único do art. 179."

O Parágrafo Único do art. 179 apresenta:
"Paragrafo Único - Na companhia em que o ciclo operacional da empresa tiver duração maior que o exercício social, a classificação no circulante ou longo prazo terá por base o prazo desse ciclo.
Assim, considerando o exposto, podemos classificar no passivo circulante as seguintes contas:
No Passivo Não Circulante serão classificadas as obrigações que tiverem vencimento com prazo maior do que o ciclo operacional seguinte, ou seja, após o exercício seguinte, para as empresas que encerram seus balanços em 31 de dezembro de cada ano:
Quanto ao Patrimônio Líquido, o inciso III, do §2º do Art. 178, da Lei 6404, apresenta o que se transcreve:
"III - Patrimônio Líquido, dividido em capital social, reservas de capital, ajustes de avaliação patrimonial, reservas de lucros, ações em tesouraria e prejuízos acumulados."

O artigo 182 da Lei 6404 estabelece:
"Art. 182 - A conta do capital social discriminará o montante subscrito e por dedução, a parcela ainda não realizada.
§ 1º - Serão classificados como reservas de capital as contas que registrarem:
a) a contribuição do subscritor de ações que ultrapassar o valor nominal e a parte do preço de emissão das ações, sem valor nominal, que ultrapassar a importância destinada à formação do capital social, inclusive nos casos de conversão em ações de debêntures ou partes beneficiárias;
b) o produto da alienação de partes beneficiárias e bônus de subscrição;
§ 2º Será ainda registrado como reserva de capital o resultado da correção monetária do capital realizado, enquanto não capitalizado.
§ 3º Serão classificadas como ajuste de avaliação patrimonial, enquanto não computado no resultado do exercício em obediência ao regime de competência, as contrapartidas de aumentos ou diminuição de valor atribuídos a elementos do ativo e do passivo, em decorrência da sua avaliação a valor justo, nos casos previstos nesta Lei ou, em normas expedidas pela Comissão de Valores Mobiliários, com base na competência conferida pelo §3º do art. 177.
§ 4º Serão classificadas como reservas de lucros as contas constituídas pela apropriação de lucros da companhia;
§ 5º As ações em tesouraria deverão ser destacadas no balanço como dedução da conta do patrimônio líquido que registrar a origem dos recursos aplicados na sua aquisição."

Em decorrência do exposto, com base na Lei 6404, o Patrimônio líquido é assim constituído:
Como se pode observar, há no Patrimônio Líquido, cuja natureza é credora, contas subtrativas, cujo saldo devedor representa diminuição do Patrimônio Líquido, são elas: Capital a Integralizar e Ações em Tesouraria e Prejuízos Acumulados, assinaladas com (-).
Para melhor entendimento, apresentamos o Balanço com as contas classificadas na forma da Lei 6404, já ajustada aos padrões internacionais.
Além das contas subtrativas apresentadas no Patrimônio Líquido, há contas subtrativas, que embora não sejam demonstradas no Balanço, reduzem as contas do Ativo. Por exemplo: provisão para devedores duvidosos e depreciação dos bens do Imobilizado.
No caso da Provisão Para Devedores Duvidosos, que representa a previsão de perda nos valores a receber, o valor é lançado a crédito, diminuindo, assim, o valor das Contas a Receber, conforme se demonstra no exemplo:
Contas a Receber de clientes (d) 100.000,00
Provisão para Dev. Duvidosos (c) 3.000,00
Contas a Receber(líquida) (d) 97.000,00
OUTRAS DEMONSTRAÇÕES
Além do Balanço, a Lei nº 6404, das Sociedades Anônimas, prevê a elaboração de mais quatro demonstrações, a saber: Demonstração dos Lucros ou Prejuízos Acumulados, Demonstração de Resultado, Fluxo de Caixa e do Valor Adicionado, esta última exigida para as companhias abertas, as quais serão objeto de nossa próxima postagem.
Até a próxima, com a Demonstração de Resultado.
RESGATE DE EMPRESA
Caros amigos leitores,
A grande quantidade de empresas que desaparecem antes de completarem dois anos de vida é a motivação deste blog, que tem como objetivo ajudar o empresário e o estudante na difícil tarefa de planejar, criar, desenvolver e controlar empresa, de forma objetiva e simples, com os temas a seguir, já publicados:
Os custos que ocorrem em um negócio, muitas vezes, não são considerados para o estabelecimento do preço de venda, por exemplo: 13º salário, férias com mais 1/3 e das provisões para aviso prévio e multa 40% do FGTS que tem de ser paga quando do desligamento de empregado.
Outro ponto importante é o cálculo do custo do homem-hora para efeito de cálculo do preço de venda, que não se confunde com o apurado pela Contabilidade da empresa, cujo objetivo é mais fiscal do que gerencial, não incluindo provisões retro mencionadas.
Embora tais provisões possam ser incluídas no Balanço como provisões para contingências, porém, não são dedutíveis para efeito de apuração do Lucro Real do Imposto de Renda.
Há ainda, as despesas indiretas de fabricação, os custos comerciais e impostos incidentes, despesas financeiras, despesas administrativas, e também o lucro a ser considerado.
Nosso modelo observa ainda a terceirização, muito comum em empresas, que permite o aumento de produção sem a necessidade de aumento da área fabril, permitindo maior produtividade, por conseguinte melhor preço de concorrência.
As despesas comerciais e impostos são destaque, pois, juntamente com o custo de mercadorias, ou dos produtos fabricados, conforme for o caso, compõem as despesas variáveis, ou seja, aquelas que variam de acordo com o volume das vendas.
O Ponto de equilíbrio é instrumento de suma importância para a gestão da empresa. Tal apuração é importante, pois, além de informar o nível de venda a partir do qual a empresa passa a ter lucro, ou seja, não apresenta prejuízo, serve como aguilhão do próprio empresário, incentivando-o a procurar novos clientes para o incremento do negócio. É uma verdadeira bússola, guiando o empresário para seu objetivo.
Prever o futuro da empresa é elaborar um orçamento, com estimativas, mês a mês, baseado em critérios técnicos que procuramos passar de forma simples, sob o título Fluxo de Caixa (Cash Flow) – Orçamento da Empresa. É de se observar que os valores apresentados levam em consideração a política de vendas da empresa, considerando a sazonalidade da economia.
O Fluxo de Caixa é um reflexo do orçamento, sendo o principal instrumento para o planejamento da gestão financeira da empresa.
As Microempresas – ME e Empresas de Pequeno Porte, inscrita no SIMPLES NACIONAL são objeto de nossos comentários, tendo como enfoque o estabelecimento do preço de venda.
Controlar a empresa é criar elementos que permitam controlar receitas e despesas, independente de haver, ou não, uma contabilidade na empresa.
Com o orçamento detalhado, mês a mês, elaborado na forma sugerida, e anotando-se as receitas e despesas numa simples folha de papel, ao final de cada mês, totalizadas as despesas e receitas, transcrevendo-as para a coluna "Real" do Orçamento, podemos comparar os valores previstos e o real de cada despesa, havendo, assim, um controle financeiro e orçamentário eficiente.
A inflação é um fator a ser considerado, pois, a experiência demonstra que o planejamento sem considerá-la nas projeções induz a equívoco que pode resultar em prejuízo.
Para melhor prever o resultado da empresa, elaboramos o Orçamento Inflacionado, considerando o Orçamento com base no valor presente projetado, apurando receita e despesa, bem como resultado da empresa, mês a mês considerando a inflação.
Conhecer as regras do Imposto de Renda sobre a pessoa jurídica é indispensável para se optar pelo regime de tributação mais benéfico à empresa. Uma opção equivocada pode levar à falência. Neste sentido, o Orçamento Inflacionado pode ajudar na opção certa.
Resgate de empresa tem por objetivo chamar à atenção para os riscos que se corre não adotando a administração estratégica sugerida no blog.
A globalização da Contabilidade é uma realidade. Temos de ajustar a Contabilidade das empresas às normas internacionais. O blog apresenta, de forma simples, o que é Contabilidade, permitindo que todos tenham possibilidade de entender os relatórios Contábeis.
O Balanço Patrimonial é apresentado observando as alterações ocorridas na Leis das Sociedades Anônimas, que se aplica às demais empresas.
A Demonstração de Resultado do Exercício observa a Lei 6404 ajustada às normas internacionais.
A Demonstração dos Fluxos de Caixa estabelecida pela Lei 6404, que exige a demonstração dos três fluxos:
a) das operações,
b) dos financiamentos e
c) dos investimentos.
Caros amigos, não tenham pressa em ler tudo de uma só vez, pois, embora os temas sejam colocados de forma simples, é necessário o entendimento de cada etapa para facilitar a compreensão do próximo, pois o modelo apresentado é a continuidade de uma ideia, que começa com "OS PRIMEIROS PASSOS NA CRIAÇÃO DE UMA EMPRESA", a seguir, "CUSTO DE MÃO-DE-OBRA-DIRETA" para o estabelecimento do preço de venda, começando da postagem mais antiga para a mais recente, observando as datas das postagens.
Agradeço aos amigos que estão enviando mensagens, que são um estímulo à continuidade deste trabalho. Divulgue-o entre seus amigos e conhecidos. Caso precisem, entrem em contato.
Meu desejo é que você seja um empresário vencedor, ou um estudante com bom futuro profissional!
Caso precise de ajuda, envie um e-mail para "pires.antoniocarlos@gmail.com". Teremos prazer em colaborar.
SIMPLES NACIONAL - LUCRO PRESUMIDO - LUCRO REAL - CONTRIBUIÇÃO SOCIAL SOBRE LUCRO
Simples Nacional, Lucro Presumido e Lucro Real são formas de tributação do Imposto de Renda da Pessoa Jurídica, cuja opção deve ser exercida no inicio de cada ano, ou no início das atividades da empresa.
A Contribuição Social Sobre o Lucro Líquido – CSLL foi instituída para o financiamento da seguridade social.
A opção certa resulta em benefícios e menor tributação.

Para se saber qual a forma mais benéfica deve ser elaborado o orçamento da empresa que permita obter informações para simulações do Imposto de Renda, observando a legislação tributária.

Recomendamos cautela na observação dos tetos de receita bruta, mês a mês, durante o ano fiscal, com alteração obrigatória da forma de tributação, no caso de tributação pelo SIMPLES ou Lucro Presumido, conforme pode ser observado a seguir:

Neste post vamos apresentar as três formas de tributação, com base nas informações transcritas do site da Receita Federal, cujo objetivo é permitir que o estudante e o empresário possam ter uma visão sobre a tributação do Imposto de Renda da Pessoa Jurídica, evitando, que, por desconhecimento, tomem decisões que se transformem em grandes problemas.
O SIMPLES NACIONAL é um regime de tratamento tributário diferenciado favorecido, que, regra geral, tem como base de tributação a receita bruta, com pagamentos mensais de impostos de forma simplificada, em um único DARF, observando alíquotas por faixa de faturamento, conforme estabelece a Lei Complementar nº 123 de 14.12.2006 e seus anexos.
No SIMPLES as alíquotas são progressivas, proporcionais à receita bruta.
O Simples é forma de tributação das ME - Microempresas, EPP- Empresas de Pequeno Porte inscritas no Simples Nacional, com simplificação de apuração e pagamento mensal de impostos, com base na receita bruta e tabelas de alíquotas progressivas de acordo com a atividade desenvolvida e a receita bruta, bem como outras vantagens, das quais destacamos as seguintes:
1) Instalação da empresa com alvará concedido pelos Municípios, para atividades que não sejam de alto risco, em áreas desprovidas de regulação fundiária legal ou com regulamentação precária; ou, na residência do microempreendor individual, titular ou sócio da micro empresa ou empresa da pequeno porte, na forma do Parágrafo Único do Art. 7º da Lei 123;
2) A inscrição no Simples Nacional com recolhimento mensal em documento único de arrecadação dos seguintes impostos e contribuições:
I - Imposto sobre a Renda da Pessoa Jurídica - IRPJ;
II - Imposto sobre Produtos Industrializados - IPI;
III - Contribuição Social sobre o Lucro Líquido - CSLL;
IV - Contribuição para o Financiamento da Seguridade Social - COFINS;
V - Contribuição para o PIS/PASEP;
VI - Contribuição Patronal Previdenciária - CPP;
VII - Imposto sobre Operações Relativas à Circulação de Mercadorias e Sobre
Prestações de Serviços de Transporte Interestadual e Intermunicipal e de
VIII - Imposto sobre Serviços de Qualquer Natureza - ISS.
2 - As ME - Microempresas, EPP- Empresas de Pequeno Porte e MEI-Micro Empreendedor Individual estão dispensadas de apresentar a Declaração de Débitos e Créditos Tributários Federais (DCTF), na forma do art. 3º da Instrução Normativa RFB nº 1.110, de 24 de dezembro de 2010;
3 - Na forma do inciso I, do art. 5 º da I.N. RFB nº 1252, de 01.03.2012, as Micro Empresas e Empresas de Pequeno Porte estão dispensadas de apresentar a Escrituração Fiscal Digital da Contribuição para o PIS/Pasep, da Contribuição para o Financiamento da Seguridade Social (Cofins) e da Contribuição Previdenciária sobre a Receita (EFD-Contribuições);
4-Também estão dispensadas da apresentação do DACON - Demonstrativo de Apuração de Contribuições Sociais.
Vale ressaltar, as empresas inscritas no Simples, devem apurar e recolher, a aparte, os impostos não inclusos nos incisos de I a VIII, acima, conforme previsto no Parágrafo 1º do Art. 13 da referida Lei, dos quais destacamos:
I - Imposto sobre Operações de Crédito, Câmbio e Seguro, ou Relativas a Títulos
ou Valores Mobiliários - IOF;
II - Imposto sobre a Importação de Produtos Estrangeiros;
III - Imposto sobre a Exportação, para o Exterior, de Produtos Nacionais ou
IV - Imposto sobre a Propriedade Territorial Rural - ITR;
V - Imposto de Renda, relativo aos rendimentos ou ganhos líquidos auferidos em
aplicações de renda fixa ou variável;
VI - Imposto de Renda relativo aos ganhos de capital auferidos na alienação de
bens do ativo permanente;
VII - Contribuição Provisória sobre Movimentação ou Transmissão de Valores e de
Créditos e Direitos de Natureza Financeira - CPMF;
VIII - Contribuição para o Fundo de Garantia do Tempo de Serviço - FGTS;
IX - Contribuição para manutenção da Seguridade Social, relativa ao trabalhador;
X - Contribuição para a Seguridade Social, relativa à pessoa do empresário, na
qualidade de contribuinte individual;
XI - Imposto de Renda relativo aos pagamentos ou créditos efetuados pela pessoa
jurídica a pessoas físicas;
XII - Contribuição para o PIS/PASEP, COFINS e IPI incidentes na importação de
a) nas operações ou prestações sujeitas ao regime de substituição tributária;
b) por terceiro, a que o contribuinte se ache obrigado, por força da legislação
estadual ou distrital vigente;
c) na entrada, no território do Estado ou do Distrito Federal, de petróleo,
inclusive lubrificantes e combustíveis líquidos e gasosos dele derivados,
bem como energia elétrica, quando não destinados à comercialização ou
d) por ocasião do desembaraço aduaneiro;
e) na aquisição ou manutenção em estoque de mercadoria desacobertada de
f) na operação ou prestação desacobertada de documento fiscal;
g) nas operações com bens ou mercadorias sujeitas ao regime de
antecipação do recolhimento do imposto, nas aquisições em outros
Estados e Distrito Federal:

1. com encerramento da tributação, observado o disposto no inciso IV do
§ 4º do art. 18 desta Lei Complementar;
2. sem encerramento da tributação, hipótese em que será cobrada a
diferença entre a alíquota interna e a interestadual, sendo vedada
a agregação de qualquer valor;
h) nas aquisições em outros Estados e no Distrito Federal de bens ou
mercadorias, não sujeitas ao regime de antecipação do recolhimento do
imposto, relativo à diferença entre a alíquota interna e a interestadual;
a) em relação aos serviços sujeitos à substituição tributária ou retenção na
b) na importação de serviços;
XV - demais tributos de competência da União, dos Estados, do Distrito Federal
ou dos Municípios, não relacionados nos incisos anteriores.
§ 2º Observada a legislação aplicável, a incidência do imposto de renda na fonte, na hipótese do inciso V do § 1º deste artigo, será definitiva.
§ 3º As microempresas e empresas de pequeno porte optantes pelo Simples Nacional ficam dispensadas do pagamento das demais contribuições instituídas pela União, inclusive as contribuições para as entidades privadas de serviço social e de formação profissional vinculadas ao sistema sindical, de que trata o art. 240 da Constituição Federal, e demais entidades de serviço social autônomo.
§ 5º A diferença entre a alíquota interna e a interestadual de que tratam as alíneas g e h do inciso XIII do § 1º deste artigo será calculada tomando-se por base as alíquotas aplicáveis às pessoas jurídicas não optantes pelo Simples Nacional.


Para melhor entendimento, sugerimos a leitura do post "MICRO EMPRESA - ME E EMPRESA DE PEQUENO PORTE - EPP", neste blog, que apresenta, inclusive, uma tabela para atividade comercial.
TRIBUTAÇÃO COM BASE NO LUCRO PRESUMIDO
O imposto de renda com base no lucro presumido é determinado por períodos de apuração trimestrais, encerrados em 31 de março, 30 de junho, 30 de setembro e 31 de dezembro de cada ano-calendário (Lei n º 9.430, de 1996, arts. 1 º e 25; RIR/1999, art. 516, § 5 º )

Do site da Receita Federal transcrevemos:
Via de regra, a opção é manifestada com o pagamento da primeira quota ou quota única do imposto devido correspondente ao primeiro período de apuração, sendo considerada definitiva para todo o ano-calendário (RIR/1999, art. 516, §§ 1 o e 4 o ).
As pessoas jurídicas que tenham iniciado suas atividades ou que resultarem de incorporação, fusão ou cisão, ocorrida a partir do segundo trimestre do ano-calendário, poderão manifestar a sua opção por meio do pagamento da primeira ou única quota relativa ao trimestre de apuração correspondente ao início de atividade (RIR/1999, art. 517).
Podem optar as pessoas jurídicas:
a) cuja receita bruta total tenha sido igual ou inferior a R$48.000.000,00 (quarenta e oito milhões de reais), no ano-calendário anterior, ou a R$4.000.000,00 (quatro milhões de reais) multiplicado pelo número de meses em atividade no ano-calendário anterior (Lei n º 10.637, de 2002, art. 46); e

b) que não estejam obrigadas à tributação pelo lucro real em função da atividade exercida ou da sua constituição societária ou natureza jurídica.
NOTAS:
Considera-se receita bruta total a receita bruta de vendas somada aos ganhos de capital e às demais receitas e resultados positivos decorrentes de receitas não compreendidas na atividade.
Durante o período em que estiverem submetidas ao Programa de Recuperação Fiscal (Refis), as pessoas jurídicas obrigadas ao lucro real, exceto Instituições Financeiras (inclusive as equiparadas e as factoring ), poderão optar pelo lucro presumido (Lei n o 9.718, de 1998, art. 14, inciso II; e Lei n o 9.964, de 2000, art. 4 o ).
A partir de 01/01/2001, as sociedades em conta de participação (SCP) ficaram autorizadas a optar pelo lucro presumido, exceto aquelas com atividades imobiliárias, enquanto mantiverem registro de custo orçado (IN SRF nº 31, de 2001).
A opção pelo lucro presumido deverá ter sido informada na DCTF.
Para efeito da verificação do limite, considera-se como receita bruta total o produto da venda de bens nas operações de conta própria, o preço dos serviços prestados e o resultado auferido nas operações de conta alheia, acrescidos das demais receitas, tais como, rendimentos de aplicações financeiras (renda fixa e variável), receita de locação de imóveis, descontos ativos, variações monetárias ativas, juros recebidos como remuneração do capital próprio etc. e dos ganhos de capital (RIR/1999, arts. 518, 519 e 521).
Na receita bruta se inclui o ICMS e deverão ser excluídas as vendas canceladas, os descontos incondicionais concedidos e os impostos não cumulativos cobrados destacadamente do comprador, dos quais o vendedor ou prestador é mero depositário (exemplo: IPI) (RIR/1999, art. 224, parágrafo único, e o art. 519).

Tendo em vista que o limite para opção pelo lucro presumido verificado em relação à receita bruta total do ano-calendário anterior. Quando a pessoa jurídica ultrapassar o limite legal em algum período de apuração dentro do próprio ano-calendário, tal fato não implica necessariamente mudança do regime de tributação, podendo continuar sendo tributada com base no lucro presumido dentro deste mesmo ano. Contudo, automaticamente, estará obrigada à apuração do lucro real no ano-calendário subsequente, independentemente do valor da receita bruta que for auferida naquele ano. Daí por diante, para que a pessoa jurídica possa retornar à opção pelo lucro presumido deverá observar as regras gerais aplicáveis à espécie.
As pessoas jurídicas que, por determinação legal (Lei n º 9.718, de 1998, art. 14; e RIR/1999, art. 246), estão obrigadas à apuração do lucro real, são:
a) Pessoas jurídicas cujas atividades sejam de bancos comerciais, bancos de investimentos, bancos de desenvolvimento, caixas econômicas, sociedades de crédito, financiamento e investimento, sociedades de crédito imobiliário, sociedades corretoras de títulos e valores mobiliários, empresas de arrendamento mercantil, cooperativas de crédito, empresas de seguro privado e de capitalização e entidades de previdência privada aberta;
b) Pessoas jurídicas que tiverem lucros, rendimentos ou ganhos de capital oriundos do exterior;
c) Pessoas jurídicas que, autorizadas pela legislação tributária, queiram usufruir de benefícios fiscais relativos à isenção ou redução do imposto de renda;
d) Pessoas jurídicas que, no decorrer do ano-calendário, tenham efetuado o recolhimento mensal com base em estimativa;
e) pessoas jurídicas que explorem as atividades de prestação cumulativa e contínua de serviços de assessoria creditícia, mercadológica, gestão de crédito, seleção e riscos, administração de contas a pagar e a receber, compras de direitos creditórios resultantes de vendas mercantis a prazo ou de prestação de serviços ( factoring ).
Observação:
o recolhimento mensal com base em estimativa é pagamento mensal da tributação pelo Lucro Real, não se confundido com a tributação pelo lucro Presumido.
1) A obrigatoriedade a que se refere o item "b" acima não se aplica à pessoa jurídica que auferir receita de exportação de mercadorias e da prestação direta de serviços no exterior. Não se considera direta a prestação de serviços realizada no exterior por intermédio de filiais, sucursais, agências, representações, coligadas, controladas e outras unidades descentralizadas da pessoa jurídica que lhes sejam assemelhadas (ADI SRF n º 5, de 2001).
2) A pessoa jurídica que houver pago o imposto com base no lucro presumido e que, em relação ao mesmo ano-calendário, incorrer em situação de obrigatoriedade de apuração pelo lucro real por ter auferido lucros, rendimentos ou ganhos de capital oriundos do exterior, deverá apurar o IRPJ e a CSLL sob o regime de apuração pelo lucro real trimestral a partir, inclusive, do trimestre da ocorrência do fato (ADI SRF n º 5, de 2001).
3)Os percentuais a serem aplicados
na apuração do lucro presumido
, conforme site da Receita Federal, são:
ALÍQUOTA DO IMPOSTO DE RENDA
As pessoas jurídicas e as pessoas físicas a elas equiparadas, domiciliadas no País, devem apurar o IRPJ com base no lucro, que pode ser real, presumido ou arbitrado. A alíquota do IRPJ é de 15% (quinze por cento) sobre o lucro apurado, com adicional de 10% sobre a parcela do lucro que exceder R$ 20.000,00 / mês
.
A parcela do lucro real que exceder ao resultado da multiplicação de R$20.000,00 (vinte mil reais) pelo número dos meses do respectivo período de apuração sujeita-se à incidência do adicional, à alíquota de 10% (dez por cento). Também se encontra sujeita ao adicional a parcela da base de cálculo estimada mensal, no caso das pessoas jurídicas que optaram pela apuração do imposto de renda sobre o lucro real anual, presumido ou arbitrado, que exceder a R$ 20.000,00 (vinte mil reais).
Em relação às pessoas jurídicas que optarem pela apuração do lucro presumido ou arbitrado, o adicional incide sobre a parcela que exceder o valor resultante da multiplicação de R$ 20.000,00 (vinte mil reais) pelo número de meses do respectivo período de apuração.
A alíquota do adicional é única para todas as pessoas jurídicas, inclusive instituições financeiras, sociedades seguradoras e assemelhadas.
O adicional incide, inclusive, sobre os resultados tributáveis de pessoa jurídica que explore atividade rural (Lei nº 9.249, de 1995, art. 3º, § 3º). No caso de atividades mistas, a base de cálculo do adicional será a soma do lucro real apurado nas atividades em geral com o lucro real apurado na atividade rural.
RECOLHIMENTO POR ESTIMATIVA
A pessoa jurídica sujeita à tributação com base no Lucro Real ANUAL poderá optar pelo pagamento do imposto e adicional, em cada mês, determinados sobre base de cálculo estimada (Lei 9.430/1996, artigo 2o).
A opção por esse tipo de recolhimento deve ser manifestada com o pagamento do imposto de renda correspondente ao mês de janeiro ou de início de atividade e será considerada irretratável para todo o ano-calendário (RIR/1999, art. 222).
A base de cálculo estimada pode ser determinada das seguintes formas (facultado ao contribuinte a qual for mais vantajosa):
a) Com base na Receita Bruta auferida mensalmente: sobre a receita bruta mensal aplica-se percentuais constantes no artigo 15, § lº, da Lei 9.249/1995, acrescidos das demais receitas (ganho de capital, juros, variação monetária ativa, etc.).
b) Com base em balancetes mensais de suspensão ou redução:
b1) SUSPENSÃO - através do balancete mensal acumulado, demonstra-se que o imposto pago até a data do balancete é maior que o devido. Exemplo: em 30 de abril, pelo balancete acumulado de janeiro a abril do respectivo ano, apurou-se um imposto devido de R$ 10.000,00 e até essa data já foi recolhido R$ 12.000,00 - portanto, inexiste a obrigação de recolhimento do IRPJ. Essa opção, também, pode ser utilizada nos meses em que houver prejuízo fiscal.
b2) REDUÇÃO - através do balancete mensal acumulado demonstra-se que o imposto devido, com base no lucro real, é inferior ao apurado com base na receita bruta mensal da empresa, conforme citado no item "a", podendo haver a redução do recolhimento mensal.
Os percentuais a serem aplicados sobre a receita bruta, para fins de determinação da base de cálculo estimada são: (RIR/1999,art.223)

NOTAS IMPORTANTES - TABELA DA BASE DE CÁLCULO DO IRPJ
Nota 1
: Se a receita bruta ultrapassar R$ 120.000/ano, ficará sujeita ao percentual de 32%, retroativamente ao mês de janeiro. Neste caso, deve-se efetuar o recolhimento das diferenças do IRPJ apurado, até o último dia útil do mês subsequente àquele que ocorrer o excesso, sem nenhum acréscimo.
Nota 2: As pessoas jurídicas exclusivamente prestadoras de

REFLEXO DA INFLAÇÃO SOBRE O ORÇAMENTO
O que você acha de ter um salário de

milhões?

Os salários refletem uma época de desajuste da economia. Os dados são reais, foram tirados de uma tabela salarial que vigorou no período.

Até 1994 o Brasil passou por vários planos econômicos na tentativa de conter a inflação, que somente veio a ser superada com o Plano Real, com medidas que tiveram início a partir de março de 1994, com a conversão dos salários em URV - Unidade Real de Valor, a qual era reajustada diariamente com base na perda de valor da moeda da época (CR$), que também passou a ser usada para valorizar contratos.

Os salários e contratos em URV eram valorizados para a moeda corrente com base no valor da Unidade Real de Valor da data do pagamento.

Passado três meses nesse sistema, toda a economia estava alinhada pelo indexador, foi criado o Real, que substitui a URV, cuja valor em 30 de junho de 1994 correspondia a CR$2.750,00, passando, a partir de 1º de julho de 1994, a ser valorizados em Real todos os salários e contratos.

É claro que outras medidas foram tomadas pelo Governo para sanar as contas públicas e equilibrar o Orçamento, para evitar que a inflação tomasse folego.

Para se ter uma ideia, até 30 de junho de 1994, os supermercados tinha funcionários para remarcarem diariamente, o dia todo, os preços das mercadorias, pois, a variação de preços ocorria duas, ou mais, vezes por dia, cada remessa que chegava já tinha novo preço. Os salários eram reajustados mensalmente. A inflação chegou a 80% em um mês.

As empresas, que haviam contraído empréstimos em moeda estrangeira, por incentivo do governo, tiveram grandes prejuízos com as maxi-desvalorizações da moeda, principalmente as empresas que tinham contratos com o governo, pois, embora os contratos tivessem reajustes por índices contratuais, não havia como repassar as maxis-desvalorizações da moeda, que afetavam os empréstimos externos, aumentando as dívidas das empresas.


Também ocorreu o congelamento da poupança, conhecido como confisco da poupança, e foi decretada moratória da dívida externa, que acabou com o interesse da empresas estrangeiras em investir no País, impossibilitando a criação de novos empregos e gerando desemprego.

Os salários foram achatados, perdendo o poder de compra, parte do salário não era corrigida, pois dependia de negociação com o empregador, porém, o desemprego era fator que impedia negociação que repusesse as perdas.




A Contabilidade passou um período de muita dificuldade em demonstrar através dos balanços o patrimônio das empresas. Havia correção monetária do Ativo Imobilizado e do Patrimônio Líquido, que resultava em prejuízo ou lucro inflacionário.

Os técnicos estrangeiros não conseguiam entender como o resultado negativo da correção monetária do balanço de um o ano influenciava o resultado do exercício seguinte, ou seja, o prejuízo inflacionário de um exercício se transformava em parcela, que corrigida, influenciava positivamente o resultado da correção monetária do exercício seguinte, podendo um prejuízo operacional se transformar em lucro após a correção monetária.

Participei ativamente do problema, como Gerente Financeiro de uma empresa estrangeira, com empréstimos em moeda estrangeira. Era uma loucura!

Deus deu um basta aquela loucura, concedendo luz aos dirigentes e técnicos que criaram o Plano Real, que resolveu o problema da inflação no Brasil.



Já se passaram 20 anos do Plano Real. Muitos não se lembram mais do que era a inflação. As técnicas usadas para elaborar os orçamentos, que considerava vários índices, que serviam para corrigir contratos e salários; bem como os instrumentos criados por lei, tais como: gatilho salarial; variação cambial com quatro taxas diárias. Não era fácil!

A volta da perda da capacidade de compra é motivo de preocupação, devendo as empresas considerarem em seus orçamentos a estimativa da inflação para o período, minimizando o risco de perda. Tal providência, também, deve ser adotada para que não haja necessidade de reajustes acentuados, que dificultem as vendas, principalmente, quando dos reajustes salariais e contratos reajustados em períodos mais longos.



A inflação tem um efeito devastador sobre a empresa, pois delapida o patrimônio sem que o empresário o perceba. Por exemplo, as mercadorias que estão em estoque, para efeito de cálculo do preço de venda, devem ter o valor atualizado, pois corre-se o risco do valor recebido na venda ser insuficiente para repor o estoque, principalmente, se tratando de produtos importados, que variam conforme o câmbio.






Também, é necessário que o preço de venda considere o fator inflação, desde a aquisição até o recebimento do valor relativo à venda, que, em muitos casos, já está embutida nos juros bancários em desconto de duplicatas, empréstimo para capital de giro, que tem como garantia as duplicatas emitidas pelas vendas efetuadas.

O Orçamento já elaborado na postagem anterior, deve ser inflacionado, por um índice que represente cada tipo de despesa e receita. Assim, de acordo com as operações da empresa, devem serem aplicados vários índices que representem: a inflação, a variação cambial, o reajuste de alugueis, o reajuste dos salários, reajuste de contratos de prestação de serviços etc.

As empresas estrangeiras necessitam, além de um orçamento em moeda corrente, do Orçamento em US$. Assim, as receitas e despesas projetadas que consideram os índices retro mencionados, resultando em um Orçamento inflacionado, que deve ser convertido, com base no valor estimado da moeda estrangeira, mês a mês, chegando-se a um Orçamento em US$.

Porém, considerando que, regra geral, as empresas não possuem tamanha complexidade, adotaremos em nosso trabalho apenas a estimativa do IPCA para inflacionarmos o Orçamento já estimado em nossa postagem anterior.


Conforme publicado no Estadão.com.br, a projeção de inflação medida pelo Índice de Preços ao Consumidor Amplo (IPCA) para 2013 subiu de 5,80% para 5,83%, de acordo com a pesquisa Focus divulgada nesta segunda-feira, 17, pelo Banco Central.




No caso, a inflação prevista para 2013, segundo o Bacen, é de 5,83% para o ano, adotaremos a inflação média, por mês, com utilização de uma calculadora financeira, da seguinte forma:




a) vamos tomar por base 100 com sinal (-), no início do período, colocar na calculadora financeira, como valor presente (PV);

b) a base 100+5,83 = 105,83, como valor futuro (FV);
c) número de meses: 12, em (n);
d) apertar a tecla da taxa (i);
e) a máquina calculará: 0,4733.

Vamos conferir?


O índice criado corresponde à multiplicação do índice anterior por (1+0,004733), correspondendo a, 100% + 0,4733%.




Por exemplo, no mês de janeiro: 100X(1+0,004733) =100,4733; fevereiro: 100,4733X (1+0,004733) = 100,9488.




Com o índice vamos inflacionar o Orçamento já elaborado para o primeiro semestre, apresentado na postagem FLUXO DE CAIXA (CASH FLOW) - ORÇAMENTO DA EMPRESA.




Entretanto, devido a esta postagem ter se estendido para dar uma ideia do que foi a inflação no Brasil, vamos apresentar o Orçamento Inflacionado no próximo post.


Caro amigo leitor caso esteja gostando do blog compartilhe-o com seus amigos e conhecidos! Isso nos incentivará no trabalho. Caso negativo, faça sua crítica, que nos ajudará a melhorá-lo. Nosso objetivo é ajudar, sem complicar.

Caros amigos leitores até a próxima, com o Orçamento Inflacionado!








EMPRESAS QUE DESAPARECEM
Caros amigos leitores,
A grande quantidade de empresas que desaparecem antes de completarem dois anos de vida é a motivação deste blog, que tem como objetivo ajudar o empresário e o estudante na difícil tarefa de planejar, criar, desenvolver e controlar empresa, de forma objetiva e simples, com os temas a seguir, já publicados:
Os custos que ocorrem em um negócio, muitas vezes, não são considerados para o estabelecimento do preço de venda, por exemplo: 13º salário, férias com mais 1/3 e das provisões para aviso prévio e multa 40% do FGTS que tem de ser paga quando do desligamento de empregado.
Outro ponto importante é o cálculo do custo do homem-hora para efeito de cálculo do preço de venda, que não se confunde com o apurado pela Contabilidade da empresa, cujo objetivo é mais fiscal do que gerencial, não incluindo provisões retro mencionadas.
Embora tais provisões possam ser incluídas no Balanço como provisões para contingências, porém, não são dedutíveis para efeito de apuração do Lucro Real do Imposto de Renda.
Há ainda, as despesas indiretas de fabricação, os custos comerciais e impostos incidentes, despesas financeiras, despesas administrativas, e também o lucro a ser considerado.
Nosso modelo observa ainda a terceirização, muito comum em empresas, que permite o aumento de produção sem a necessidade de aumento da área fabril, permitindo maior produtividade, por conseguinte melhor preço de concorrência.
As despesas comerciais e impostos são destaque, pois, juntamente com o custo de mercadorias, ou dos produtos fabricados, conforme for o caso, compõem as despesas variáveis, ou seja, aquelas que variam de acordo com o volume das vendas.
O Ponto de equilíbrio é instrumento de suma importância para a gestão da empresa. Tal apuração é importante, pois, além de informar o nível de venda a partir do qual a empresa passa a ter lucro, ou seja, não apresenta prejuízo, serve como aguilhão do próprio empresário, incentivando-o a procurar novos clientes para o incremento do negócio. É uma verdadeira bússola, guiando o empresário para seu objetivo.
Prever o futuro da empresa é elaborar um orçamento, com estimativas, mês a mês, baseado em critérios técnicos que procuramos passar de forma simples, sob o título Fluxo de Caixa (Cash Flow) – Orçamento da Empresa. É de se observar que os valores apresentados levam em consideração a política de vendas da empresa, considerando a sazonalidade da economia.
O Fluxo de Caixa é um reflexo do orçamento, sendo o principal instrumento para o planejamento da gestão financeira da empresa.
As Microempresas – ME e Empresas de Pequeno Porte, inscrita no SIMPLES NACIONAL são objeto de nossos comentários, tendo como enfoque o estabelecimento do preço de venda.
Controlar a empresa é criar elementos que permitam controlar receitas e despesas, independente de haver, ou não, uma contabilidade na empresa.
Com o orçamento detalhado, mês a mês, elaborado na forma sugerida, e anotando-se as receitas e despesas numa simples folha de papel, ao final de cada mês, totalizadas as despesas e receitas, transcrevendo-as para a coluna "Real" do Orçamento, podemos comparar os valores previstos e o real de cada despesa, havendo, assim, um controle financeiro e orçamentário eficiente.
A inflação é um fator a ser considerado, pois, a experiência demonstra que o planejamento sem considerá-la nas projeções induz a equívoco que pode resultar em prejuízo.
Para melhor prever o resultado da empresa, elaboramos o Orçamento Inflacionado, considerando o Orçamento com base no valor presente projetado, apurando receita e despesa, bem como resultado da empresa, mês a mês considerando a inflação.
Conhecer as regras do Imposto de Renda sobre a pessoa jurídica é indispensável para se optar pelo regime de tributação mais benéfico à empresa. Uma opção equivocada pode levar à falência. Neste sentido, o Orçamento Inflacionado pode ajudar na opção certa.
Resgate de empresa tem por objetivo chamar à atenção para os riscos que se corre não adotando a administração estratégica sugerida no blog.
A globalização da Contabilidade é uma realidade. Temos de ajustar a Contabilidade das empresas às normas internacionais. O blog apresenta, de forma simples, o que é Contabilidade, permitindo que todos tenham possibilidade de entender os relatórios Contábeis.
O Balanço Patrimonial é apresentado observando as alterações ocorridas na Leis das Sociedades Anônimas, que se aplica às demais empresas.
A Demonstração de Resultado do Exercício observa a Lei 6404 ajustada às normas internacionais.
A Demonstração dos Fluxos de Caixa estabelecida pela Lei 6404, que exige a demonstração dos três fluxos:
a) das operações,
b) dos financiamentos e
c) dos investimentos.
Caros amigos, não tenham pressa em ler tudo de uma só vez, pois, embora os temas sejam colocados de forma simples, é necessário o entendimento de cada etapa para facilitar a compreensão do próximo, pois o modelo apresentado é a continuidade de uma ideia, que começa com "OS PRIMEIROS PASSOS NA CRIAÇÃO DE UMA EMPRESA", a seguir, "CUSTO DE MÃO-DE-OBRA-DIRETA" para o estabelecimento do preço de venda, começando da postagem mais antiga para a mais recente, observando as datas das postagens.
Agradeço aos amigos que estão enviando mensagens, que são um estímulo à continuidade deste trabalho. Divulgue-o entre seus amigos e conhecidos. Caso precisem, entrem em contato.
Meu desejo é que você seja um empresário vencedor, ou um estudante com bom futuro profissional!
Caso precise de ajuda, envie um e-mail
FLUXO DE CAIXA (CASH FLOW) - ORÇAMENTO DA EMPRESA
O Orçamento da Empresa é a compilação de todos os orçamentos, ou seja, refle a previsão das receitas, dos custos de fabricação, das despesas comerciais e impostos incidentes, das despesas administrativas, dos investimentos e financiamentos e do resultado.
Entre os diversos orçamentos, destaca-se o Orçamento de Caixa, conhecido como Fluxo de Caixa, Cash Flow em Inglês, que se baseia em informações contidas nos orçamentos setoriais, sintetizando o Orçamento da Empresa.
Extra-caixa são despesas que ocorrem, porém, não há pagamento, ou seja, não transitam pelo caixa da empresa, tais como: depreciação e provisões para férias e para o 13º salário etc., porém, devem ser demonstradas no Orçamento.


O Fluxo de Caixa é a programação mensal das entradas e saídas de caixa, permitindo prever as necessidades de aporte de recursos, seja através de aumento de capital ou de financiamento.
O Fluxo de Caixa é elaborado em uma única planilha, aqui apresentado separadamente para melhor entendimento. Iniciando, com o saldo dos recursos financeiros existentes no início do período, acrescido das receitas e deduzido das despesas previstas, o resultado é apresentado ao final, como saldo das disponibilidades ao final do período.
As receitas e despesas são alocadas no período em que estão previstos os pagamentos. Por exemplo, a compra a prazo para 30, 60 e 90 dias é considerada nos meses em que estão previstos os pagamentos. Por exemplo, em janeiro é computada apenas a parcela vencível no referido mês.
No modelo acima apresentado, consideramos as compras e vendas como sendo à vista, em decorrência de não haver elementos que permitam alocá-las em outros meses.
Iniciamos o mês de janeiro, com saldo anterior de disponibilidades igual a R$5.100,00, sendo R$100,00 em caixa e R$5.000,00 em bancos. Valores existentes em 31 de dezembro do ano anterior.


A receita prevista para janeiro é de R$257.740,00, relativa à venda de 1.176 unidades do produto A, ao preço de venda de R$219,17, conforme apurado na postagem "Valor do Preço de Venda".

O valor corresponde à soma de duas parcelas: R$77.322,00 de venda à vista, e R$180.418,00 de duplicatas, ou seja, venda faturada.
A seguir, na coluna referente ao mês de janeiro, são apresentadas despesas de fabricação que totaliza R$129.370,40, composta por diversas parcelas apresentadas nas postagens anteriores, a saber:
Matérias Primas no valor R$117.600,00, correspondendo a 1.176 unidades, ao custo de R$100,00
por unidade, conforme demonstrado em "Preço de Venda -Cálculo do Custo de Produção";
Folha de Pagamento R$5.300,00, conforme apurado no "Custo de Mão-de-Obra Direta";
FGTS no valor de R$424,00, 8% sobre a Folha de Pagamento;
Previdência no valor de R$1.473,40, correspondendo a 27,8% sobre a Folha de Pagamento, percentual analisado no cálculo do "Custo da Mão-de-Obra Direta";
Terceiros no valor de R$2.715,00, correspondente a 272 unidades terceirizadas, conforme demonstrado na postagem "Cálculo do Preço de Venda - Custo de Produção".
Almoxarifado - salários R$1.000,00, valor apurado no demonstrativo da "Despesa Indireta de Fabricação", apresentada no "Custo de Produção";
FGTS e Previdência sobre os salários do Almoxarifado, com base nas alíquotas acima mencionadas;
Manutenção - R$500,00, apresentada na demonstração da Despesa Indireta de Fabricação apresentada no "Custo de Produção".
Comissões no valor de R$12.887,00, correspondendo a 5% do valor das vendas:
Descontos concedidos no valor de R$7.732,20, correspondendo a 3% das vendas, em decorrência da promoção junto à clientela para compras acima de 100 unidades do produto A, atendendo à política de venda da empresa, tendo por objetivo manter as vendas no período, historicamente, de menor demanda.


Impostos sobre vendas, totalizando R$78.200,66, relativos aos impostos:


IPI = R$23.430,91, correspondendo a 10% das vendas, exclusive o imposto, isto é, a base de cálculo corresponde às vendas sem o imposto, assim demonstrado:

A base de cálculo do imposto é assim apurada: o valor de venda (base 100% mais IPI 10%)=110%, sabendo-se o valor das vendas, no caso, R$257.740,00, podemos apurar a base de cálculo do IPI aplicando a regra de três: (257.740/110X100)= 234.309.09.


Vamos conferir: 234.309,09X10%=23.430,90 (IPI);
A Base de cálculo mais o IPI:(234.309,09+23.430,90)=257.740,00 (valor das vendas), confirmando estar correto o critério de cálculo.


ICMS: R$30.928,80, 12% sobre o preço de venda, observado em nossos comentários em o "Valor do Preço de Venda", que sugerimos consultar;
PIS e COFINS: R$23.840,95, correspondendo a 7,65% do valor das vendas, comentados na postagem "Valor do Preço de Venda".
As despesas financeiras são relativas às taxas bancárias, que correspondem a R$644,35.
As despesas Administrativas apresentam-se comentadas em "Valor do Preço de Venda", com as diversas parcelas que totalizam R$6.800,00 .
Agora podemos calcular a previsão das disponibilidades financeiras ao final do mês, conforme se demonstra::
Saldo inicial das disponibilidades R$ 5.100,00
Mais:
Total das Entradas R$257.740,00
Menos:
Despesas de Fabricação R$129.370,40
Despesas Comerciais R$ 20.619,20
Impostos sobre Vendas R$ 78.200,66
Despesas Financeiras R$ 644,36
Despesas Administrativas
R$ 6.800,00
R$235.634,62
Saldo Final das disponibilidades R$ 27.205,39
O Fluxo de Caixa é diferença de entre as entradas e as saídas: (257.740,00-235.634,62)=22.105,39.
Conforme retro esclarecido, há despesas que intitulamos de Extras Caixa, são aquelas que não transitam pelo caixa da empresa, no caso, as provisões.
As provisões, ora apresentadas, foram apuradas nas postagens: "Custo da Mão-de-Obra Direta" e "Custo de Fabricação", que devem ser consultadas para melhor entendimento.
Considerando o fluxo de caixa, entradas menos saídas, no caso, equivalentes a receita menos despesas, deduzido das despesas intituladas de Extra Caixa, apuramos a previsão do resultado para o mês de janeiro: (22.105.39-1.778,05)=R$20.327,34, correspondendo a 7,9% das vendas.
Como se pode observar, há três colunas para cada mês: a primeira é a previsão; a segunda é o real, isto é, as receitas e despesas realmente ocorridas; e, a terceira é a variação percentual entre o real e o previsto. Deixamos de apresentar a coluna referente à "variação" nos meses de fevereiro a junho por motivo de espaço na página.
Sempre que a receita for inferior à prevista ou a despesa superior à prevista deve ser analisada a causa, para tomada de providências necessárias ao ajuste da produtividade, conforme se demonstra na análise a seguir:
Da análise comparativa entre o resultado previsto para o mês de janeiro, correspondente a 7,9% das vendas, e o resultado no cálculo do "Valor do Preço de Venda", com percentual de 10% do preço de venda, constata-se diferença de 2,10%.
A origem da diferença é decorrente de dois fatores:
a) A concessão de desconto 3% sobre as vendas no mês de janeiro;
b) Diferença nos critérios usados para o cálculo do IPI:
Na apuração do preço de venda aplicamos 10% sobre o valor de venda;
No fluxo retro, IPI incidiu sobre o valor de venda exclusive o IPI, conforme tributação do imposto.
O critério aplicado resulta em redução da despesa em 0,9% em relação ao apurado na postagem "Valor do Preço de Venda".
Nossa projeção, com base nos elementos já analisados, demonstra estar coerente a previsão.
Por outro lado, considerando que as empresas inscritas no SIMPLES não estão obrigadas a escrituração regular dos livros, o fluxo de caixa com previsão e valores reais das receitas e despesas é um instrumento indispensável para o controle da empresa, seja de pequeno o grande porte.
O Fluxo de Caixa é a principal ferramenta para a boa administração de uma empresa, devendo ser elaborado com esmero, pois, além de projetar resultados, permite prever antecipadamente as dificuldades financeiras, por conseguinte tomada de decisões para resolver o problema. Por outro lado, na forma acima exposta, funciona como instrumento de vigilância sobre todos os recebimentos e pagamentos efetuados, quando comparado o real com o previsto e realizada a devida análise dos desvios.
Nos meses seguintes as receitas e despesas são afetadas pelas seguintes decisões da administração da empresa:
Nos meses de fevereiro e março está prevista redução de 95% nas vendas, em comparação com o mês de janeiro. A previsão de redução nas vendas foi refletida na produção, diminuindo a produção terceirizada.
Também nos dois referidos meses, foi mantida a promoção de desconto de 3% para vendas acima de 100 unidades.
No mês de abril está prevista o retorno da produção aos níveis de janeiro, porém, mantendo-se o desconto de 3% para as vendas acima de 100 unidades.
A partir do dia 1º de maio, com as vendas já aquecidas, encerra-se a promoção do desconto de 3% para vendas acima 100 unidades.
Vamos verificar?
Tomando por exemplo, as matérias primas e a terceirização da produção nos meses de janeiro e fevereiro:
As matérias primas para a totalidade de produção 1176 unidades do produto A, calculada na postagem "Custo de Produção", ao valor unitário de R$100,00 corresponde a R$117.600,00. Em fevereiro está prevista redução para 95% da produção, logo, o custo de matérias primas diminui para (117.600,00X95%) =R$111.720,00.
A MOD - terceiros, que corresponde a 30% da produção com mão-de-obra própria, ou seja, 905X30% = 271 unidades, ao custo unitário de R$10,00, totalizando R$2.710,00 em janeiro.
Em fevereiro com redução da produção para 95%, o número de unidades produzidas, corresponde a 1.176X95% = 1.117 unidades, deduzido a produção própria de 905 unidades, foram terceirizadas 212 unidades, ao preço unitário de R$10,00, corresponde a R$2.120,00.
A previsão do Fluxo de Caixa para o 1º semestre, com as parcelas de provisões (extra caixa), não é mais um simples fluxo de caixa, pois prevê: vendas, custo de fabricação, custos comerciais, impostos, despesas financeiras, despesas administrativas e o resultado, logo é o próprio orçamento da empresa para o período, cujo resultado é um lucro de R$148.433,98, correspondendo a 9,76% das vendas.
Nada mal!
Boa sorte aos amigos leitores! Que organizem empresas e cresçam com segurança.
Até a próxima!

Caro amigo, caso esteja gostando do blog, indique-o para seus amigos e conhecidos! Isso nos incentivará no trabalho. Caso negativo, faça sua crítica, que nos ajudará a melhorá-lo. Nosso objetivo é ajudar, sem complicar.Caso queira entrar em contato com o autor para tirar dúvidas, clic em "Quem eu sou" na aba lateral direita; a seguir, em "meu nome"; na aba superior da capa, clic em "Sobre", onde irá encontrar os dados para contato.
PONTO DE EQUILÍBRIO A BÚSSOLA DO EMPRESÁRIO
O ponto de equilíbrio é a bússola do empresário, alertando para os momentos de perda e indicando os momentos de lucro, incentivando as tomadas de decisões necessárias para que a empresa navegue em águas tranquilas.
Há casos, em que o empresário não sabe o caminho que está seguindo sua empresa: compra, fabrica, vende, mas não vê o dinheiro aparecer. Não sabe o que está acontecendo, pois a empresa não apresenta fluxo de caixa positivo.
Uma ocasião fui contatado por um diretor da empresa na qual trabalhava, solicitando que eu verificasse o porquê na empresa da qual participava com outros sócios não tinha dinheiro e estavam sempre aumentando o financiamento e estavam sempre injetando recursos.


Solicitei os documentos e informações necessárias para analisar o preço de venda de sete produtos que estavam sendo fabricados.
Comparei os preços de venda dos produtos aos preços apurados com base em cálculos idênticos aos que apresento neste blog, tendo chegado à seguinte conclusão:
Por não terem elaborados cálculos corretos na apuração do preço de venda, existiam produtos que eram vendidos com lucro e outros vendidos com prejuízo. Como o mercado procura o melhor preço e qualidade, os produtos com preço abaixo do custo eram mais facilmente vendidos.

Conclusão, a empresa não podia apresentar lucro, pois o lucro que obtinha na venda de alguns itens era absorvido pelo resultado negativo dos que vendia abaixo do custo.

Há casos, em que a empresa não se desenvolve, fica estagnada, não cresce, embora esteja vendendo bem. O empresário até acredita que esteja tendo lucro, mas precisa de financiamento permanente para sobreviver.
Demonstrado, matematicamente, a causa do insucesso da empresa, os sócios me pediram para que eu calculasse o preço de venda e sugerisse as providências necessárias:
Foi calculado o Ponto de Equilíbrio e elaborado um Fluxo de Caixa mensal, com estimativas de: compra de matérias primas, despesas e receitas, financiamentos. Números que deviam ser seguidos para que a empresa não efetuasse compras em excesso, e procurasse vender a meta estabelecida, reduzindo o custo financeiro desnecessário.
O Ponto de Equilíbrio para o empresário, além de demonstrar o momento negativo e positivo, serve de incentivador para a procura de novos negócios.
Com o preço de venda apurado com critério, os preços da empresa passaram a ser mais aceitos, passando a gozar de maior confiabilidade dos clientes, ocorrendo um incremento nas vendas.
Em poucos meses a empresa era outra, não mais precisava de investimentos e gerava fluxo de caixa positivo. Já se podia ver o sorriso dos sócios!
No gráfico apresentado, o ponto de interseção das duas linhas representa o ponto de equilíbrio. A linha azul são as quantidades vendidas. A linha vermelha é o resultado obtido. Os valores abaixo da linha azul são negativos (prejuízo), e o valores acima da linha azul apresentam-se positivos (lucro).
Por exemplo:
A venda de 260 unidades do produto apresenta lucro de R$397,62;
A venda de 230 unidades do produto apresenta prejuízo de R$432,87.
Vamos ao cálculo do PONTO DE EQUILÍBRIO:
No caso, partindo dos números que já fazem parte do nosso trabalho, elaboramos o cálculo do ponto de equilíbrio considerando nossa receita, custo dos produtos, despesas comerciais e impostos e as despesas administrativas.
O modelo apresentado tanto se aplica à indústria como ao comércio, pois, ambos os ramos de atividade tem o ponto de equilíbrio baseado nas vendas necessárias para que se observe o aparecimento do lucro, objetivo da atividade empresarial.
Assim, o cálculo considera o Custo de Fabricação (indústria), ou Custo das Mercadorias (comércio).
Tomando por exemplo Preço de Venda para Empresas Comerciais, as vendas apuradas, conforme demonstrado em nossa postagem anterior, apresenta o valor de R$257.740,74.
Na planilha, observam-se parcelas que são chamadas de despesas variáveis, que variam de acordo com as vendas: comissões, fretes, armazenamento e os impostos incidentes sobre as vendas, cujo total importa em R$93.431,02.
Há também o custo de mercadorias vendidas, que também é um custo variável, pois é proporcional às vendas, cujo valor importa em R$131.735,65.
As despesas administrativas, são classificadas como fixas por não variarem em função das vendas, embora, mensalmente, possam apresentar variações: aluguel do escritório, honorários do Contador, salário do Administrador, que pode ser o prolabore do sócio da empresa, despesa com telefone e outras despesas não ligadas à produção, as quais totalizam R$6.800,00.
Assim, com base nas parcelas acima comentadas, podemos apurar o Ponto de Equlíbrio, ou seja, as vendas necessárias para que não haja lucro ou prejuízo.
Preço de Venda das Mercadorias R$257.740,74
Menos despesas variáveis:
Custo dos produtos ou mercadorias vendidas - R$131.735,65
Despesas comerciais e impostos
- R$ 93.431,02
Contribuição marginal R$ 32.574,07
ATENÇÃO: As despesas comerciais e impostos foram analisadas na postagem "Preço de Venda - Empresa Comercial", neste blog, que recomendo consultar para melhor entendimento.
Contribuição marginal é o percentual (%) em relação às vendas: (32.574,07/257.740,74X100) = 12,638%
Conforme pode ser observado, a contribuição marginal é o lucro antes de se abater das despesas administrativas e financeiras. O percentual é a relação desse resultado com as vendas, que representam 100% dos fatores.
As despesas administrativas fixas, que até agora não foram utilizadas no cálculo, são despesas que a empresa terá de pagar independente de haja venda ou não, as quais somam R$6.800,00.
Sabendo-se que o resultado antes da dedução das despesas administrativas corresponde a 12,638% das vendas, conforme acima demonstrado;
Considerando-se que as vendas representa 100% dos fatores;
Observando-se que o resultado (contribuição marginal) para pagamento das despesas administrativas e financeiras é R$32.574,07, que corresponde a 12,638% das vendas, que correspondem a 100% da soma dos fatores, conforme retro comentado.
Queremos saber, qual o valor das vendas necessárias para se obter uma margem de contribuição equivalente às despesas administrativas e financeiras, no valor de R$6.800,00?
Considerando que a margem de contribuição corresponde a 12,638%;
Observando que a despesas administrativas e financeiras é o valor desejado de margem de contribuição, ou seja, R$6.800,00;
Notando que as vendas necessárias correspondem a 100%.
Temos os elementos necessários para apurar o valor das vendas, com aplicação da regra de três:
(6.800,00\12,6383X100) = R$53.804,66.
O Ponto de Equilíbrio são as vendas necessárias para cobrir os custos das mercadorias, as despesas comerciais e as despesas administrativas e financeiras, ou seja, R$53.804,66.
Vamos conferir:
Valor das Vendas, conforme cálculo do ponto de equilíbrio, é de R$53.804,66
O preço unitário do produto A, apurado no Valor do Preço de Venda, é R$219,04.
A quantidade de produtos a serem vendidos corresponde à divisão das vendas ponto de equilíbrio, pelo preço de venda unitário, R$219,04, assim demonstrada: 53.804,66\219,04 = 245,638
O custo de fabricação do produto A, conforme planilha Valor do Preço de Venda, é de R$111,95.
Agora podemos apurar a verdade, se as vendas calculadas como ponto de equilíbrio cobre todos os nossos custos?
Vendas (Ponto de Equilíbrio) 53.804,66
Menos:
Custo do produtos vendidos: (245,638X111,95) 27.500,42
Desp.comerciais e impostos(53.804,66X36,25% ) 19.504,19
Despesas administrativas 6.800,00
Saldo 0,05
Assim fica provado que o cálculo do ponto de equilíbrio da empresa está correto.
Seguindo o mesmo critério, efetuamos o cálculo para cinco quantidades do produto A, a saber:
230, 240, 245,6, 250 e 260 unidades.
Os resultados apurados, os quais são demonstrados no gráfico apresentado no início da postagem, foram:
230 - prejuízo de R$432,87;
240 - prejuízo de R$156,04;
245,6- p.equilíbrio R$0,05;
250 - lucro de R$120,79;
260 - lucro de R$397,62.
Até a próxima, com Micro Empresa (ME) e Empresa de Pequeno Porte (EPP).
Caro amigo leitor, caso esteja gostando do blog, indique-o para seus amigos e conhecidos! Isso nos incentivará no trabalho. Caso negativo, faça sua crítica, que nos ajudará a melhorá-lo. Nosso objetivo é ajudar, sem complicar.Caso queira entrar em contato, clic em "Quem eu sou" na aba lateral direita; a seguir, em "minha foto"; depois, em "Sobre" na aba superior, onde irá encontrar os dados para contato:
Selfiemployment, pronti i fondi a tasso zero per i neoimprenditori under 29
Dall'1 marzo 2016 sarà possibile presentare la domanda per Selfiemployment, il nuovo fondo rotativo nazionale promosso dal Ministero del Lavoro e gestito da Invitalia.
Con una dotazione finanziaria iniziale di 114,6 milioni di euro, il fondo mette a disposizione finanziamenti agevolati senza interessi per i giovani fino a 29 anni iscritti al Programma Garanzia Giovani che non hanno un lavoro e non sono impegnati in percorsi di studio o di formazione professionale (i cosiddetti Neet – Not in education, employment or training) ma che vogliono mettersi in proprio o avviare un'attività imprenditoriale.
Selfiemployment è valido in tutta Italia e finanzia, nel rispetto del regolamento de minimis, progetti che prevedono spese per almeno 5.000 euro, fino a un massimo di 50.000 euro.
I finanziamenti sono a tasso zero, coprono fino al 100% delle spese, non richiedono garanzie personali e devono essere restituiti in 7 anni. Sono previste tre tipologie di finanziamento, con diverse modalità di erogazione dei contributi: microcredito per spese tra 5.000 e 25.000 euro, microcredito esteso per spese tra 25.000 e 35.000 euro e piccoli prestiti per spese tra 35.000 e 50.000 euro
Chi ottiene le agevolazioni deve impegnarsi a realizzare gli investimenti entro 18 mesi dal perfezionamento del provvedimento di ammissione.
La domanda può essere inviata dal 1° marzo 2016 esclusivamente online, attraverso la piattaforma informatica di Invitalia.
L'articolo Selfiemployment, pronti i fondi a tasso zero per i neoimprenditori under 29 è un contenuto originale di 01net.
Everything Isn't Fixed With Another Layer Of Abstraction
Originally posted on: http://brustblog.net/archive/2015/02/18/everything-isnrsquot-fixed-with-another-layer-of-abstraction.aspx
Many developers say with a sarcastic tone "You can fix any problem with another layer of abstraction".  The question is if there is any truth to this.  While abstraction can increase reuse, flexibility and testability it comes with a cost of complexity in readability and maintainability.  If a developer has to spend a week learning how all the pieces of an application are put together there better be a payoff.  Always ask yourself "what do we gain" when adding a new factory or dependency injection?  Is there a proper return on investment?  I'm not saying don't add abstraction layers.  Be pragmatic about it.
Every pattern has its place, but don't overuse them.  If the requirement of your application is to be able to dynamically plug in a nearly infinite number of modules then a set of interfaces and a generic dependency injection approach might be the way to go, but don't start there.  If that requirement isn't there don't use patterns and abstraction layers because you "could, possibly, maybe" need it at some point in the future.  Live by the rule "You're not going to need it".
I don't know how many times I have seen code where there is a layer in between your business and data layer that does nothing but call the data layer and pass it back to the business layer without adding any value.  Each piece of code needs to have a purpose.  If you can't explain what that purpose is then you need to refactor it out.
Walk through your code and see how many times you need a cheat sheet to know what object you are referencing or what the business purpose of a piece of code is.  If you are confused by your own code you may have gone too far.  Have someone else walk through your code and see what questions they have and how long it takes them to understand what you have built.
At some point in the future your code will have to be maintained either for enhancements or bug fixes.  Consider how much effort those changes will cost in time and effort.  Do those costs fit with the requirements of your business?  The lesson I would hope to impart is that abstractions should be used and not abused.  Keep this in mind as you design and it may just save your sanity.
My Ideal Stock Report
So, if I was going to create my own stock report and put what I wanted in it, this is what it would look like right here:

May 10, 2009 - Sunday Evening

The market had a big turnaround Friday to a higher high for the Dow30 and the SP-500 and clears the path for a continued uptrend. The Nasdaq Composite looks like it is taking a rest as technology stocks have been far ahead of the other indices these past weeks. The financials catapulted the Dow and S&P and these two charts look very strong for more likely gains.

At the same time we have euphoria with bullish market conditions that easily gives profits to the lazy investor we cannot ignore the technical indicators that are giving overbought conditions on a short term basis. The VIX-X, Chicago Board of Options Market Volatility Index is a measure of "fear" and this looks like we should have a short term correction that may start this week. Sentimentrader's Smart money/dumb money index and Telechart's T2108 chart shows strong overbought conditions and S&P Oscillator shows mild overbought, Investor's Intelligence is a slower indicator to develop but confirming other indicators. Remember these are short term indicators and will "reset" themselves once we have a short term correction.

We then would look to see if the market is going to have higher highs to resume this uptrend we have been on since March 10th.

REPEAT FROM Thursday Night: This may be a good time to close long positions on this temporary "pop" as we are seeing many stocks showing topping patterns that were once momentum stocks. We use these "early scouts" as indicators that people are starting to take profits on the high fliers.

As you have been reading in this report the last few days that many stocks are getting dangerous to buy long, remain nimble and set tighter trailing stop losses because it would only take 1-2 days of sharp corrections to give up all the long profits we have made recently. Most long positions in the stock list below are now closed as we move mostly to intraday trading (scalping) tomorrow.

The stocks that have been the hottest runs or what could be called momentum stocks, ASH, CIEN, ARO, BIDU, CLF, MEE (and many others we don't have listed) are going to correct hardest and it is likely that we see some rebound attempt next week but my hunch is that the market will start breaking down and short opportunities with short swings will be very profitable.

So in technical analysis terms, it is possible that today was a key reversal indicator (short term) and that is my personal hunch. We are going into a transitional period where we have few positions and most will likely be now short. You could play part of your opening short positions tomorrow early and add to them as any bounce in the market occurs.

Note the life insurance stocks had a big move up today against the tide because some insurance companies were listed by the Federal Reserve as passing the stress test and not needing additional funding. The whole sector moved up, PRU, MET, HIG, PFG.


The Oil index moved up 4% today to close at $58.67 and is still shadowing the direction of the indices. Moving averages, MACD, OBV, stochastics and price charges are all starting to turn up on this sector, use XOIL as index.

Intermediate Trade Positions: NGS, Natural Gas Services is showing a nice uptrend along with the natural gas ETF, UNG. For 10 ½ months natural gas has experienced a steep drop and this recent rise in the last 8 days is the most significant of all. It is likely to see a little selling in this sector first before higher advances are made. So the best process is to let it run its current run and then pullback before opening a position.

It is good to see the companion sector of oil moving up as well so monitoring XOIL and other oil and gas stocks like XTO, EOG, COG, GMXR, APA, ATPG, CNQ, and SNP would be good to get a feel of the oil and gas sector.


Swing Trades: CMG, Chipotle Mexican Grill has more downside but let it rebound up to $80+ before considering opening a small short position.

MEE rebounded Friday but monitor this as a potential swing short trade assuming it does not make a higher high over last Thursday's high. It looks a little on the weak side so be prepared to open a small short if it doesn't move above $23.50 tomorrow.

Potential short swings:

ABG, Asburn Automotive is starting to turn over but still needs another spike down tomorrow to confirm a short candidates. This needs a little more time to convince us that it does to go higher highs before shorting.

ADCT, ADC Telecomm looks like a very good short idea that was opened today and is likely going to break down over the next two weeks. Worth a short position tomorrow.

REPEAT: For aggressive traders or very small position: In the next 4 to 6 weeks, look for GM, General Motors to do a reverse split and watch for opportunity to sell short or work with long put options or selling calls short. This won't happen for some time. They plan to do a 1 for 100 shares reverse split. That will put the stock at $185 at current pricing and reverse splits are desperation attempts to stay listed on the exchange, usually done by deeply troubled companies financially. This last gasp for air strategy rarely works.

Day Traders/Intraday stock ideas: CMG, Chipotle Mexican Grill swing trade short was covered Friday morning and may give another short opportunity (2nd helping).

MEE, Massey Energy and PCX, Patriot Coal both had excellent scalps, 8.5% for MEE and 11.8% for PCX. Look for a slight pop and a drop but don't expect for the same big profits as on Friday. These could give both long and short scalps. Intraday trading is pumping out strong profits most every day now and I see that pattern continuing. As usual, look for good intraday trades in GMXR, FSLR, ICE, BLK, CME, BIDU, AMZN, WHR, IPI, POT, MON, MOS, COG, EOG, XTO, AAPL, WFC, JPM, BAC, WFC, JPM, C, and USB or any high volume, high volatility stocks. CSIQ and STP had big short scalps, 9.3% for CSIQ and 10.8% for STP.

IMPORTANT NOTICE: You are currently paying $59 a month for The Daily Stock Report to be delivered to you via email and full access to all reports and videos in the Members Area at www.TradeStocksAmerica.com. Your fee will never go up as long as you remain a member. The website has been updated to reflect the new rate for FUTURE Daily Stock Report subscribers at $97 a month. Existing subscribers will not be charged higher costs.

Progress Report: We have had numerous requests for the real-time the Trading Room and we will be more aggressive with the programming of this software. Our first programming attempt last summer was abandoned and more capable programmers are on the task now. We will keep you posted but our estimate is mid June if all goes well. The delivery of information and quality of ideas will be very unique-there won't be anything like this!

Thoughts: Keep steady, calm, decisive, aggressive. Have no fear and no greed. Keep looking at what to be doing next in a calm manner. Don't focus on the past or beat yourself up what you did or didn't do or what you should have done. Just keep playing the next shot, which in this business your next shot could be just sitting on the sideline.

If you have been uncomfortable shorting stocks, which most people are, try to learn this technique, it will be a useful tool in the coming years.

When I list several stocks from the same sector, like the housing industry for example, don't short all of them unless you are well diversified and it represents a small percentage of your total stock account (in that same account).

Ticker Symbol Type
Notes Target
Open Price Target
Close
Price
GE, General Electric LONG-INT Still acting strong, didn't turn over; hold if long.
BAC, Bank of Amer NEUTRAL Banks hot on stress test news.
ASH, Ashland LONG-INT Excellent intraday scalp Friday; may give us short soon?
CIEN, Cienna LONG-INT Breaking down; swing trade idea long next week
RS, Reliance Steel LONG-INT No trade idea; DELETE
ARO, Aropostale LONG-INT Could give us long swing trade opp next few days
SWKS, Skyworks LONG-INT No trade idea; DELETE.
RADS, Radiant Sys LONG-SWI Watch & wait, may present short possibility?
AMZN, Amazon LONG-INT No trade idea; stopped Thursday.
BIDU, Baidu LONG-INT Still in uptrend but sold "just in case"
UTX, United Tech LONG-INT Still going up; too dangerous to buy now
AAPL, Apple Cmptr LONG-INT Sell signal Friday.
DIOD, Diodes LONG-INT 2 big down days; watch and wait, possible Swing long.
CMG, Chipotle SHORT-INT Covered short position Friday, might get 2nd helping soon 84 75.50
SMH, Semi ETF LONG-INT Turning over; Nasdaq taking a rest
STP, Suntech SHORT-SWI No trade idea; DELETE
CSIQ, Canadian Sol SHORT-SWI Short swing idea near $10? Very small short position
BCRX, Biocryst SHORT-SWI No trade idea although still breaking down
JPM, JP Morgan LONG-SWI 10.5% move up today, higher high on bank news
RST, Rosetta Stone LONG-INT Look for rebound started Friday.
QCOM, Qualcomm LONG-INT Sell Friday if still long; may present long entry next week
GS, Goldman Sachs LONG-INT Resurged up, resuming uptrend.
GMXR, GMX Res LONG-INT On sidelines, looking for short entry?
CLF, Cliffs Nat'l LONG-INT No position.
MEE, Massey Energy SHORT-SWI Short position opened; hold into next week 23.25 17
RIMM, Research LONG-INT No postion.
IBM, Int'l Bus. Mach LONG-INT Worth small long position 100.500
RTN, Raytheon LONG-INT Bad sell
ADCT, ADC Comm SHORT-SWI Mistyped last report; hold short position 8 6.50






SWI (SWING): 2-7 days INT: Intermediate term position 8 days to several months. Open Price: price paid on opening long position or price sold on short position. Bold notes on table above represent changes from previous day.
Current positions are highlighted in yellow. Green colored lines are next probable positions to consider. Red, take action or watch closely.
IMPORTANT: The notes in this stock list is how I have been writing notes to myself about stocks for 16 years. They are general guidelines as to how I am approaching a particular stock and conditions may change during the next trading day that may cause a change in opinion before the next evening report is written.
Thoughts: Best odds only, be decisive, aggressive, mentally flexible, stay in position size, don't overtrade and wait a little longer to buy and wait a little longer to sell. You will find that will make you more money on your trades. Trade what you see, not what you hope for. Intermediate and swing trades are really important to have trailing stop losses set.
Don't trade unless the setup is there for you, then use the charts to tell you when the odds are heavily in your favor. Don't force anything to work for you, let the setups develop and then take advantage of that. Be patient. Stay in position sizes without letting any intraday trade represent no more than 10-15% of your total account value. As you build your account, your position size percentage should get smaller and smaller to lower your risk.

Have a great day and I'll talk to you this tomorrow.
Mitch King
www.TradeStocksAmerica.com
Contents: online stock trading, trading strategies, stock picks, stock market education, stock market investing course and educational stock trading videos.
Mitch King is the founder of TradeStocksAmerica.com. All material presented herein is believed to be reliable but we cannot attest to its accuracy. All material represents the opinions of Mitch King. Investment recommendations may change without notice and readers are urged to check with their investment counselors before making any investment decisions. Opinions expressed in these reports may change without prior notice. Mitch King and/or the staff at TradeStocksAmerica.com may or may not have investments in any stocks cited above before or after this newsletter is prepared. Opinions expressed in these reports may change without prior notice. Disclaimer - Stock investing or stock trading has large potential rewards, but also large potential risk. There is risk of loss as well as the opportunity for gain when buying or selling stocks, bonds, option contracts or engaging in any strategy listed in the Daily Stock Report, The Wizard Training Course, The Trading Room and our seminar or workshops. You must be aware of the risks and be willing to accept the risks when investing or trading in any financial markets. Don't trade with money you can't afford to lose. This website is neither a solicitation nor an offer to Buy/Sell stocks. No representation is being made that any account will or is likely to achieve profits or losses similar to those discussed on this website. The past performance of any trading system or methodology is not necessarily indicative of future results.
Bill Smith, Vaunted Stock enthusiast, who has found a great stock report, by Mitch King at www.tradestocksamerica.com.

Matan a mando de la PGJ-Michoacán
Rogelio Arredondo, director de Investigación y Análisis en Morelia de la Procuraduría estatal, fue ejecutado anoche cerca de su domicilio.

Baloise acquires Movu
Baloise has acquired Movu, Switzerland's biggest digital platform for home-moving services. Walder Wyss acted as adviser to the selling founders and financial investors in all legal aspects of the transaction. The team was led by Florian Gunz Niedermann (Partners, Corporate/M&A) and further included Fabienne Anner, Samuel Lieberherr and Christian Lütolf (Associates/M&A),  Michael Isler (Partner, IP/IT) and Maurus Winzap (Partner, Tax).
The post Baloise acquires Movu appeared first on The Lawyer | Legal News and Jobs | Advancing the business of law.
Silicon Valley sexual harassment scandal spreads
One technology investor has stepped down and another issued a public apology as Silicon Valley's widening sexual harassment scandal exposes more tales of bad behaviour by venture capitalists in the US.

Equities Analysts Set Expectations for Centerra Gold Inc.'s Q1 2018 Earnings
Equities researchers at Cormark increased their Q1 2018 earnings estimates for Centerra Gold in a research report issued to clients and investors on Thursday. Cormark analyst R. Gray now expects that the company will post earnings per share of $0.31 for the quarter, up from their previous estimate of $0.29.
Oakbrook Investments LLC Sells 10,700 Shares of Altria Group
Oakbrook Investments LLC decreased its position in shares of Altria Group by 9.1% during the first quarter, according to its most recent filing with the Securities and Exchange Commission . The institutional investor owned 106,636 shares of the company's stock after selling 10,700 shares during the period.
Vector Group (VGR) versus Altria Group (MO) Head to Head Contrast
Altria Group and Vector Group are both mid-cap consumer staples companies, but which is the superior business? We will compare the two companies based on the strength of their risk, valuation, analyst recommendations, dividends, earnings, institutional ownership and profitabiliy. 62.1% of Altria Group shares are held by institutional investors.
Broken by Kelley Armstrong
Elena Michaels used to think she had problems when a wolf bit her and she started turning into a werewolf. But that was nothing. Now she's a pregnant werewolf -- something even other werewolves have never heard of before. And the simple job her pack has agreed to -- stealing a letter from a sorcerer -- has backfired badly. It's hard to plan a nursery when you're being chased by unkillable zombies and investigating whether Jack the Ripper is roaming the streets of Toronto.

2016 Partnership Search
In the first quarter of each year, Quarterback looks to the cutting edge of social innovation to find organizations that can benefit from our unique brand of impact investing.  We bring highly skilled human capital to take on organization's most pressing challenges and significant opportunities.  So here's our question to you: who should we work with? What nonprofit organizations are […]
Rosenstein Says Most Important Part Of The Job Is To Maintain Public Confidence
Running the Justice Department presents a challenge in any administration. But the Trump era is different. In just five months, Justice leaders have been under heavy pressure, on everything from the travel ban to the Russia investigation. And one man, Deputy Attorney General Rod Rosenstein, is bearing the weight. Here's something you need to know about Rosenstein: He's worked at the Justice Department for his entire career, nearly 27 years. Last year, Rosenstein told NPR the advice he gives younger lawyers. "That the most important part of their job is to protect the brand," he said. "You know, it's important to win cases, it's important to solve crimes, but it's more important that we maintain public confidence in the Department of Justice." Protecting the brand has gotten a lot more difficult. The Trump administration has shaken the foundations of federal law enforcement. First, the attorney general recused himself from the investigation into Russian influence in last year's

Special Counsel Robert Mueller Had Been On White House Shortlist To Run FBI
The Trump White House had been considering Robert Mueller as a top candidate to lead the FBI before the deputy U.S. attorney general changed course and tapped Mueller to serve as special counsel investigating Russian interference in last year's election, two sources familiar with the process told NPR. Mueller had gone so far as to meet with Justice Department leaders and White House officials about the FBI job, which opened after President Trump fired Director James Comey on May 9. But that idea went by the wayside after Deputy Attorney General Rod Rosenstein instead reached out to Mueller to run the politically sensitive Russia probe, which is examining ties between Russians and Trump campaign aides, the sources said. Mueller has long been considered one of Washington's most indispensable men. He served in top roles at the Justice Department and became President George W. Bush's FBI director only days before the Sept. 11, 2001, attacks devastated the country. President Barack Obama

Countdown Clocks, Morning Cocktails As Former FBI Director Prepares To Testify
TV networks have deployed countdown clocks. People are tweeting about places to watch and whether they'll offer morning cocktail specials. Congressional aides report that demand for seats inside the Senate hearing room has reached levels not seen for decades. Anticipation is building for testimony from fired FBI Director James Comey, not least in the White House, where the president and his aides worry the telegenic former law enforcement leader could inflict both political and legal wounds. What Comey might say Friends and associates of the former FBI director described Comey as shocked that news of his firing came from a television screen, while he was speaking to agents in California last month. Just three years into a 10-year-term, Comey's associates said he had no inkling he was on the verge of losing his job, especially not while the Bureau was in the middle of investigating Russian interference in the 2016 presidential contest. Comey did, however, have an uneasy feeling about

Top White House Lawyer Donald McGahn Sits At The Center Of Controversy
Four months into the Trump administration, the president's lawyer needs a lawyer. Intensifying investigations into Russian interference in last year's presidential election and ties between Russians and the Trump campaign have a lot of high-profile people in search of legal advice, if only out of an abundance of caution. And, two sources tell NPR, one of them is White House counsel Donald McGahn. Experts said it is natural that McGahn would seek out legal expertise; he served as the lawyer for President Trump's campaign, which has come under scrutiny from the FBI and Congress. This week, Trump himself reportedly enlisted New York lawyer Marc Kasowitz , a self-described "tough guy" corporate litigator, to help him with legal issues related to Russia. Several other figures inside and outside the White House have been lawyering up, expecting to be called as witnesses, even before the Justice Department named former FBI chief Robert Mueller to be special counsel for the agency's Russia

New Russia Special Counsel Has Yet to Undergo Conflicts Check
On Wednesday afternoon, the Justice Department selected Robert Mueller III as special counsel to investigate any links or coordination the Trump campaign had with Russia as part of that country's effort to interfere in last year's presidential election. "Special Counsel Mueller has agreed to resign from his private law firm in order to avoid any conflicts of interest with firm clients or attorneys," a Justice Department statement noted. It so happens that Mueller had been working at WilmerHale, which represents former Trump campaign manager Paul Manafort, the president's daughter Ivanka Trump and Trump son-in-law Jared Kushner — people who might be witnesses, or more, in the course of Mueller's high-profile investigation. That turn of events has got people asking whether Mueller's previous role poses conflicts for his current one. So NPR consulted with ethics experts to get their take. First, the legal ethics. A spokesman at WilmerHale told NPR that Mueller "had no role whatsoever in

Who Is Robert Mueller, Special Counsel Overseeing Russia Investigation?
Robert Mueller, who has been appointed to handle the investigation into Russian meddling in the 2016 election, took the reins as FBI director a week before the attacks on Sept. 11, 2001. That day would influence his entire 12-year run leading the agency. Mueller oversaw arguably the most significant changes the century-old FBI had gone through, and he received praise from lawmakers from both parties on Wednesday for his commitment to justice. "I had been a prosecutor before, so I anticipated spending time on public corruption cases and narcotics cases and bank robberies and the like," he told NPR in 2013 . "And Sept. 11 changed all of that." Mueller overhauled the agency to prioritize, first, the threat of terrorism from groups like al-Qaida and the Taliban and then, later, the threat from individuals not affiliated with any particular group, like the Tsarnaev brothers , who were behind the Boston Marathon bombing. He moved thousands of agents from criminal investigations into

'It's Falling Out Of The Trees,' Former Prosecutor Says Of Obstruction Evidence
Hours after a news report that President Trump had asked the FBI director to back away from an investigation, Democrats seized on the information to accuse the White House of a serious crime. "We are witnessing an obstruction of justice case unfolding in real time," said Sen. Richard Blumenthal, D-Conn., a former state attorney general. "On its face, this is a textbook prima facie case of an attempt to obstruct justice," concluded Sen. Sheldon Whitehouse, D-R.I., a former U.S. attorney. He added: "Whether there are mitigating circumstances remains to be seen." It's far too soon to make a definitive judgment about whether any laws have been broken in connection with the president's contacts with James Comey, the FBI director he fired a week ago. The House Oversight and Government Reform Committee has demanded memos, recordings and other materials that Comey may have prepared, with a deadline of next week. Lawmakers from both political parties said they want to hear Comey testify in

The Next Pandemic Is Nearly Upon Us and Bill Gates Is Positioned to Enormously Profit
Bill Gates and the Discovery Channel are Promoting a New Show on Pandemics As a Threat to Humanity
The Discovery Channel is airing a show on July 6th which details how easy it would be for a pandemic to wipe out a significant amount of humanity. The content of the show is not newsworthy unto itself. However, when they bring the richest man in the world, who has made a large portion of his wealth from vaccines, come in and promote the show's trailer, namely Bill Gates, that is worth noting.
Bill Gates is certainly no stranger to the subject of pandemics and it is interesting that he is featured in such a prominent manner.



If I wanted to obtain credibility on a widespread basis, I would not be selecting Bill Gates to promote anything that has to do with health, particularly in the arena of health administration. The old saying, "with friends like this, who needs enemies", certainly applies. Please consider what Bill Gates previously did on a mass scale to young women in India. The following is from Natural News:

"In 2009, the tribal children of the Khammam district in Andhra Pradesh were gathered together and told they would be receiving healthcare shots. Even though the Gates foundation has the wealth to give these tribes access to clean water, sanitation services, nutrition and low stress living conditions, they instead push for HPV vaccines and call them "well-being" shots. The shot these young girls received was an HPV vaccine manufactured by Merck and administered by the state's health department. The young girls, aged 9–15, were instructed to line up for three doses of the vaccine. As the months rolled on, the health of the 16,000 girls rapidly deteriorated. Five of the girls died shortly thereafter.
In Vadodara, Gujarat, another 14,000 or more tribal children were put to the test. This time the Gates Foundation carried out their humanitarian healthcare mission by providing the HPV vaccine called Cervarix, made by Glaxo SmithKline.
Giving no informed consent, the Gates Foundation coerced the tribal people on the belief that the shots were beneficial and necessary. However, when virus material, heavy metals and other preservatives foreign to the body are injected into young, developing women, drastic changes are bound to occur in their bodies. Having no idea that they were being signed up for vaccine trials, thousands of young girls were injected with these experimental vaccines purported to prevent cervical cancer.
Instead of seeing their health improve, the tribes reported numerous, bizarre adverse events in the days, weeks and months following vaccination. Young girls in India lost weight, appetite and stamina. 16-year-old Aman Dhawan had no idea he was even signed up for the vaccine trial. Soon thereafter he began to lose weight and energy, as the life was sucked right out of him. The same problem broke out among girls in Colombia, where the same vaccine had been doled out to the young girls there".
Again, with friends like this, who needs enemies?

A New Pandemic Is the Fulfillment of Gates Self-Appointed Destiny
On February 28, 2013, Bill Gates appeared on the Charlie Rose Show and he was as candid as a globalist could be. On the show, Gates indicated that he has contributed large sums of money to numerous causes such as the Global Polio Eradication Initiative originally launched in 1988 by the World Health Organization (WHO), the CDC, and UNICEF.
Gates expressed his love affair with vaccines and his clear intention to reduce the world's population when he stated the following:

"The world today has 6.8 billion people… that's headed up to about 9 billion. Now if we do a really great job on new vaccines, health care, reproductive health services, we could lower that by perhaps 10 or 15 percent."
Quite clearly, Gates is a devoted subscriber to Eugenics and depopulation. On his television show, Charlie Rose asked Gates the following question:
"You mentioned the five or a six year plan the new initiative has learning from old lessons and therefore, coming up with new approaches. What are the new approaches?"
To that question, Bill Gates answered:

"Well, we're able to use new technology like satellite photos to see are there people moving around, nomadic roots. You know we see if when we go out to get all the children, if there's some settlement areas that we've actually missed. We also put a – – a phone in the vaccine box they carry around that looks where they're located every three minutes and so it has that GPS data. At the end of the day you plug that in and compare it to where they were asked to go, and you can see if you're – you're really covering all the kids."
Gates is clearly advocating for an extreme Orwellian society that will be monitored and targeted for vaccinations that do more harm than good. The ultimate goal is depopulation, not saving lives. Unfortunately for the fate of humanity, Gates seems to know something ominous is coming our way when we consider what Gates recently wrote in the New York Times.

Bill Gates Writes for the New York Times
On March 18, 2015, the King of vaccinations wrote an editorial piece in the New York Times in which he stated that the "Ebola epidemic in West Africa has killed more than 10,000 people. If anything good can come from this continuing tragedy, it is that Ebola can awaken the world to a sobering fact: We are simply not prepared to deal with a global epidemic".
Gates also stated the following:

"As menacing as Ebola was this past year, other pandemics are a greater threat to the human race.
The Ebola epidemic in West Africa has killed more than 10,000 people. If anything good can come from this continuing tragedy, it is that Ebola can awaken the world to a sobering fact: We are simply not prepared to deal with a global epidemic.
Of all the things that could kill more than 10 million people around the world…there are many things worse than Ebola"
Gates spoke about the deadly Spanish Flu and other epidemics which could (probably will) serve to threaten humanity. Frighteningly and prophetically, Gates is advocating for the United Nations should "fund a global institution" to coordinate the efforts to conduct mass vaccinations. Would anyone like to place a bet that the new round of vaccinations will be mandatory? The United Nations and the World Health Organization would be in charge according to Gates. After all, according to Gates, Ebola was terrible, but next time, "it could be much worse".

Gates Has Already Put His Money Where His Mouth Is
Can we only imagine the enormous profits that can be realized by vaccinating every child in the third world? If we apply Gates' penchant for investing in causes which produce a hefty "return on investment" (ROI) then one could reasonably suspect that Gates is positioning himself to profit on the $50 million he has invested in the Ebola cause which conveniently includes the CDC, the holder of the patent for Ebola and this is just one small example of how Gates has positioned himself to enormously profit from a pandemic:

"When an unsuspecting public is finally told of the existence of an Ebola vaccine, coupled with the fact that the Global Fund will be in charge of the distribution of the vaccine. Interestingly, Bill Gates has donated a total of $560 million dollars to the Global Fund. The Global Fund has also positioned themselves to be in charge of the distribution of the "newly developed", and not yet announced vaccines for TB and HIV. Since the goal is the vaccination of every man, woman and child on the planet with multiple vaccines, Gates' $560 million contribution to the Global Fund is chump change compared to the expected ROI…"
If one really wants to get conspiratorial, consider that back in 2014 I previously published an article entitled:

Predictive Programming Supports Gates' Prepositioning to Profit from an Engineered Pandemic
TNT is currently home to a very popular show known as The Last Ship. From a technical standpoint, the show is very well constructed particularly with regard to the military protocols embedded within the story line. The show is based on an engineered pandemic which sweeps the planet and destroys 80% of humanity. Interestingly, the show contains a sub-theme in which a group of people who are immune to the pandemic, ban together to try and form a "master race" and also kill off the vulnerable at the same time as they try and enhance the spreading of the pandemic.
In the show's plot a "vaccine" is developed as a cure. Bill Gates must be jumping up and down for joy at the storyline since this man virtually controls all vaccines on the planet. Here is a further description of the show which takes on new meaning now that the discussion of a potential pandemic is taking place in combination with the Discovery Channel's exploration, guided by Gates, into this topic. Here is a brief discussion of the show, The Last Ship.




9/11 Simplified...
Yes, Virginia, there really were hijackers on the 9/11 planes—but not the ones we were told
This post is not intended to be taken dogmatically; I do not insist that its conclusions are correct; they are just presented for consideration.
In this post, though they have already been much discussed and debated within alternative media, I'll address three major components of the 9/11 controversy: (1) what brought down the Twin Towers; (2) what initially struck the Towers; and (3) what happened to the original planes and passengers.
However, there is a valid complaint often voiced in the Truth Movement, which runs like this: "I really don't care how 9/11 was done and I'm tired of all the infighting about this. What really matters is, we know the government's story is bogus, so we need to focus on identifying the criminals and bringing them to justice."



I consider this a very legitimate grievance. But I don't think we can separate "who" from "how." When a prosecutor presents his case in a courtroom, he doesn't name a crime's perpetrator without describing how the crime was carried out. Nor does he present the jury with the crime's details and methodology without identifying the suspect(s).
So let's tackle both how and who, and we'll start with "who," because doing so clarifies a lot of "how."

The Who
What's wrong with the following math equations?
3 + 3 = 68
98 – 7 = 2
58 X 7 = 35
What's wrong, of course, are the 8s. Take away the 8s and each equation reads correctly.
I believe that, when it comes to resolving the mystery of how 9/11 was executed, the Truth Movement suffers from a major "8" (in addition to any individual doses of cognitive dissonance that have been deliberately sprinkled in). I believe that "8" is:
9/11 was an inside job.
I believe a far more correct rendering is:
9/11 was an outside job, done by Israeli operatives, but with consent and cooperation at the highest levels of the U.S. government.
To understand this, it may be helpful to compare Israel's vicious 1967 attack on the USS Liberty. It is well understood that President Lyndon B. Johnson and Defense Secretary Robert McNamara fully cooperated, by twice recalling U.S. fighters that the Sixth Fleet had sent to rescue the Liberty, and later by ordering a cover-up. However, at the physical operational level, the attack was carried out by Israelis, not by Americans in an "inside job."
OK, but what's the evidence that Israel was behind 9/11? By far the best summary I've seen is the WikiSpooks post 9-11/Israel Did It. (Incidentally, as many of my regular readers know, I'm half-Jewish on my father's side, so knee-jerk charges against me of "anti-Semitism" can be stuffed in the appropriate place.)
A sampling of highlights:
• The five notorious "dancing Israelis" who filmed the Twin Towers' destruction, after which they celebrated, high-fiving each other and even photographing themselves flicking a lighter against the backdrop of the smoking ruins. They were arrested after driving off in a van whose license number was reported by a neighbor. Later it was revealed that at least two of them were agents of Mossad, Israel's intelligence service.
• Michael Chertoff was put in charge of the Justice Department's investigation of 9/11, despite his mother having been a Mossad agent, and Chertoff himself reportedly holding dual citizenship in Israel. Chertoff released hundreds of arrested Israelis back to Israel, including the notorious "dancing Israelis."
• Quoting Wikispooks: "The company that ran airport security at all three airports where the alleged hijackings originated was Huntsleigh USA, a wholly owned subsidiary of ICTS International and owned by Ezra Harel and Menachem Atzmon —both Israeli Jews."
• "Lucky Larry" Silverstein, who became the new owner of the World Trade Center less than two months before the attacks, and earned an insurance payout of nearly $5 billion on his $124 million investment (after missing the disaster due to a fortuitous doctor's appointment on the morning of 9/11) was such good friends with Benjamin Netanyahu that the Israeli newspaper Haaretz reported in November 2001: "Every Sunday afternoon, New York time, Netanyahu would call Silverstein. It made no difference what the subject was or where Netanyahu was, he would always call."1
• Supported by funds from Israel's government, Zim Israel Navigational was the world's ninth largest shipping firm. It had its American headquarters in the World Trade Center—until about two weeks before 9/11. Zim then moved its offices and employees to a new building, claiming rent was cheaper there.
• The 9/11 Commission's executive director was Philip Zelikow, a dual U.S.-Israeli citizen. Why should anyone with sworn loyalty to a foreign nation be entrusted with such a position?
• On 9/11, the chairman of George W. Bush's Defense Policy Board was Richard Perle, whom the National Security Agency had caught spying on the U.S. for Israel in 1970.
• On 9/11, employees of the Israeli instant messaging company Odigo received messages two hours before the attack, warning them not to be in the World Trade Center.
• Ptech, a software firm linked to Israeli intelligence, had provided vital software being used by the FAA, FBI, and U.S. armed forces on 9/11.
• On 9/11, seated in row 9 of Flight 11 (directly behind "Mohammed Atta") was Danny Lewin, a former captain in the IDF (Israeli Defense Force), and who served in the Sayeret Matkal, which specializes in counter-terrorism, hostage rescue, and assassination. Lewin could bench-press 315 pounds and "was trained to kill terrorists with a pen or a credit card, or just his bare hands."2 In 2000, he had himself photographed in front of panels resembling the Twin Towers, wearing a Swatch Watch whose model name was "Hijacker." The hour, minute and second hands were all on the "11" and the date was set to the 11th, even though the picture was taken on the 10th.


The odds against all four time indicators being on "11" are more than 20,000 to 1. Times the odds of the watch model being named "Hijacker": unfathomable.
That's just a small sampling of the evidence that Israel did 9/11. When police detectives try to solve a murder, among the first questions asked is: Who benefitted from the crime? In 9/11's case, Middle Eastern Muslims did not benefit—the U.S. has been making war on them for 16 years. America did not benefit—we're suffering the casualties and trillions in costs from the wars, as well as degradation of our liberties in the name of security. The only beneficiary was Israel—her enemies have been neutralized one by one, courtesy America, in fulfillment of the Greater Israel plan, with Iran reputedly next on the hit list.
That's the main who; let's talk about the how.

(1) How were the Twin Towers destroyed?
Within alternative media are three major schools of thought about this. One is nano-thermite, largely advocated by Architects and Engineers for 9/11 Truth. Another is Directed Energy Weapons (DEWs), whose foremost advocate is Dr. Judy Wood. The third is nuclear devices, which I and a few others support. Let me be clear: I have friends in all three camps, and differing opinions on this matter don't impede our friendships.
I've laid out why I believe the Twin Towers' collapse was a nuclear event in an extensive blog post. To minimize redundancy, I'll shrink this to a "top ten" list:

TOP TEN REASONS THE WTC COLLAPSE WAS A NUCLEAR EVENT
1. Thyroid cancer occurs at above-average frequency in 9/11 first responders more than any other type of cancer (see full post for citations). This is a signature of nuclear bombs; they emit iodine-131, which collects in the thyroid, often causing cancer. (This is why some people keep potassium iodide tablets on hand—to protect their thyroid glands in case of a nuclear attack.)
2. World Trade Center dust samples examined by the United States Geological Survey (USGS) found Uranium, Strontium, Barium, Thorium, and other products of nuclear fission, in high concentrations that only an atomic blast could explain. Although the Survey avoided calling attention to the significance, William Tahil vetted it in his pioneering 2006 book Ground Zero: The Nuclear Demolition of the World Trade Centre. (The phrase "ground zero," incidentally, had only been applied to nuclear detonation sites prior to 9/11.)
3. There was molten steel underneath the rubble of the World Trade Center, whose fires kept burning for over three months. Extraordinary heat is yet another signature of a nuclear bomb.
(Note: I'm aware that molten steel was seen at a corner of the South Tower before its collapse; I don't doubt that pre-planted explosives were in the Towers, probably including the incendiary thermite, but I don't believe these explosives were what destroyed the WTC. To clarify, each Tower had six basement levels, and the thesis of my full post—which I had excellent assistance with—is that each Tower was destroyed by a suitcase nuke positioned at the lowest point in either building: the services pits beneath elevator 50. This was the only elevator that ran the full length of either Tower, and the only elevator whose service pits were carved into the bedrock beneath the World Trade Center. This location would make the ideal "launching pad" for a nuke, as the bedrock would contain the sideways and downward force of a nuclear explosion, which would follow the path of least resistance up through the shaft. See the full post for diagrams.)
4. The Towers did not simply "fall," they exploded, throwing chunks of steel weighing multiple tons hundreds of feet. Check, for example, this piece that embedded itself in the American Express Building across the street:


No exotic weapons are needed to explain this. A nuclear bomb is the most powerful explosive known.
5. The Towers' inner contents were vaporized: no furniture, filing cabinets (except one), computers, or toilets survived. All turned into dust. Even the buildings' concrete became dust, instead of falling as chunks of debris. The vaporization, of course, included the people inside (whole bodies that were found belonged to people who jumped before the Towers disintegrated). Not only is a nuclear bomb the most powerful explosive known, its blast—unlike conventional explosives—endures for several seconds, enabling it to inflict considerably more damage.
6. At the times of the two Tower "collapses," seismographs at Columbia University's Lamont-Doherty Earth Observatory in Palisades, New York, recorded enormous off-the-chart spikes consistent with huge explosions.


This shot of the South Tower exploding caught a huge singular upward burst of energy.
7. A nuclear blast explains the damage to the rest of the World Trade Center. Buildings 5 and 7 suffered enormous fires, and building 6 was cratered out. These phenomena could not have begun before the Towers' destruction; otherwise, videos of the burning Towers would have shown additional smoke plumes, and cameras would have panned to the blazes.
Nuclear blasts originating at the lowest levels of the Twin Towers may provide the answer. Underground the World Trade Center was interconnected by pipes, not only for sewage, but a 3-foot-wide storm water drainage system.
Any building's place at greatest risk for flooding is its lowest point. For the Twin Towers, this would have been Elevator 50's service pits. From here flood water would be pumped through pipes to the 36-inch storm drain. Thus atomic blasts here would not only follow the path of least resistance through Elevator 50's shaft, but through the 36-inch storm water drain, traveling through the underground pipes and shooting up through buildings 5, 6 and 7, igniting them. Falling debris could not have caused the raging internal fires seen in the smaller buildings; edifices outside the World Trade Center (American Express Building, Winter Garden Atrium) were heavily impacted by debris, but they did not catch fire. THEY WERE NOT CONNECTED TO THE WTC'S UNDERGROUND DRAINAGE SYSTEM.
Please see my full post for elaboration and documentation of the above point.
8. On 9/11, New Yorkers fled two terrifying dust clouds that engulfed the area surrounding the WTC. Anyone who watches videos of nuclear bombs detonating will see that they create sprawling ground-level clouds. Although building demolitions also routinely make dust clouds, the 9/11 ones seemed to have had a life of their own.

READ IT ALL HERE!
https://jamesperloff.com/2017/06/30/911-simplified/




Chris Bollyn "9-11 Deception: Greater Killsrael"






Brandon Smith: "Next Phase of Collapse Will Include the End of the Dollar as We Know It"
Brandon Smith: "Next Phase of Collapse Will Include the End of the Dollar as We Know It"



The Federal Reserve Is A Saboteur – And The "Experts" Are Oblivious
I have written on the subject of the Federal Reserve's deliberate sabotage of the U.S. economy many times in the past. In fact, I even once referred to the Fed as an "economic suicide bomber." I still believe the label fits perfectly, and the Fed's recent actions I think directly confirm my accusations.
Back in 2015, when I predicted that the central bankers would shift gears dramatically into a program of consistent interest rate hikes and that they would begin cutting off stimulus to the U.S. financial sector and more specifically stock markets, almost no one wanted to hear it. The crowd-think at that time was that the Fed would inevitably move to negative interest rates, and that raising rates was simply "impossible."


Many analysts, even in the liberty movement, quickly adopted this theory without question. Why? Because of a core assumption that is simply false; the assumption that the Federal Reserve's goal is to maintain the U.S. economy at all costs or at least maintain the illusion that the economy is stable. They assume that the U.S. economy is indispensable to the globalists and that the U.S. dollar is an unassailable tool in their arsenal. Therefore, the Fed would never deliberately undermine the American fiscal structure because without it "they lose their golden goose."
This is, of course, foolish nonsense.
Since its initial inception from 1913-1916, the Federal Reserve has been responsible for the loss of 98% of the dollar's buying power. Idiot analysts in the mainstream argue that this statistic is not as bad as it seems because "people have been collecting interest" on their cash while the dollar's value has been dropping, and this somehow negates or outweighs any losses in purchasing power. These guys are so dumb they don't even realize the underlying black hole in their own argument.
IF someone put their savings into an account or into treasury bonds and earned interest from the moment the Fed began quickly undermining dollar value way back in 1959, then yes, they MIGHT have offset the loss by collecting interest. However, this argument, insanely, forgets to take into account the many millions of people who were born long after the Fed began its devaluation program. What about the "savers" born in 1980, or 1990? They didn't have the opportunity to collect interest to offset the losses already created by the Fed. They were born into an economy where saving is inherently more difficult because a person must work much harder to save the same amount of capital that their parents saved, not to mention purchase the same items their parents enjoyed, such as a home or a car.
Over the decades, the Fed has made it nearly impossible for households with one wage earner to support a family. Today, men and women who should be in the prime of their careers and starting families are for the first time in 130 years more likely to be living at home with their parents than any other living arrangement.
People are more likely to be living with their parents now than back during time periods in which young people actually wanted to stay close to their parents to take care of them. That is to say, most young people are stuck at home because they can't afford to do anything else, not because they necessarily want to be there.
This is almost entirely a symptom of central bank devaluation of the currency and its purchasing potential. The degradation of the American wage earner since the Fed fiat machine began killing the greenback is clear as day.
The Fed is also responsible for almost every single major economic downturn since it was established. As I have noted in the past, Ben Bernanke openly admitted that the Fed was the root cause of the prolonged economic carnage during the Great Depression on Nov. 8, 2002, in a speech given at "A Conference to Honor Milton Friedman … On the Occasion of His 90th Birthday:"
"In short, according to Friedman and Schwartz, because of institutional changes and misguided doctrines, the banking panics of the Great Contraction were much more severe and widespread than would have normally occurred during a downturn.
Let me end my talk by abusing slightly my status as an official representative of the Federal Reserve. I would like to say to Milton and Anna: Regarding the Great Depression. You're right, we did it. We're very sorry. But thanks to you, we won't do it again."
Bernanke is referring in part to the Fed's program of raising interest rates into an economic downturn, exacerbating the situation in the early 1930's and making the system highly unstable. He lies and says the Fed "won't do it again;" they are doing it RIGHT NOW.
The Fed was the core instigator behind the credit and derivatives bubble that led to the crash in 2008, a crash that has caused depression-like conditions in America that we are still to this day dealing with. Through artificially low interest rates and in partnership with sectors of government, poor lending standards were highly incentivised and a massive debt trap was created. Former Fed chairman Alan Greenspan publicly admitted in an interview that the central bank KNEW an irrational bubble had formed, but claims they assumed the negative factors would "wash out."
Yet again, a Fed chairman admits that they either knew about or caused a major financial crisis. So we are left two possible conclusions — they were too stupid to speak up and intervene, or, they wanted these disasters to occur.
Today, we are faced with two more brewing bubble catastrophes engineered by the Fed: The stock market bubble and the dollar/treasury bond bubble.
The stock market bubble is rather obvious and openly admitted at this point. As the former head of the Federal Reserve Dallas branch, Richard Fisher, admitted in an interview with CNBC, the U.S. central bank in particular has made its business the manipulation of the stock market to the upside since 2009:
"What the Fed did — and I was part of that group — is we front-loaded a tremendous market rally, starting in 2009.
It's sort of what I call the "reverse Whimpy factor" — give me two hamburgers today for one tomorrow."
Fisher went on to hint at his very reserved view of the impending danger:
"I was warning my colleagues, Don't go wobbly if we have a 10 to 20 percent correction at some point… Everybody you talk to… has been warning that these markets are heavily priced." [In reference to interest rate hikes]
The Fed "front-loaded" the incredible bull market rally through various methods, but one of the key tools was the use of near-zero interest rate overnight loans from the central bank, which corporations around the world have been exploiting since the 2008 crash to fund stock buybacks and pump up the value of stock markets. As noted by Edward Swanson, author of a study from Texas A&M on stock buybacks used to offset poor fundamentals:
"We can't say for sure what would have happened without the repurchase, but it really looks like the stock would have kept going down because of the decline in fundamentals… these repurchases seem to hold up the stock price."
In the initial TARP audit, an audit that was limited and never again duplicated, it was revealed that corporations had absorbed trillions in overnight loans from the Fed. It was at this time that stock buybacks became the go-to method to artificially prop up equities values.
The problem is, just like they did at the start of the Great Depression, the central bank is once again raising interest rates into a declining economy. This means that all those no-cost loans used by corporations to buy back their own stocks are now going to have a price tag attached. An interest rate of 1% might not seem like much to someone who borrows $1000, but what about for someone who borrows $1 Trillion? Yes, borrowing at ANY interest rate becomes impossible when you need that much capital to prop up your stock. The loans have to be free, otherwise, there will be no loans.
Thus, we have to ask ourselves another question; is the Fed really ignorant enough to NOT know that raising rates will kill stock markets? They openly admit that they knew what they were doing when they inflated stock markets, so it seems to me that they would know how to deflate stock markets. Therefore, if they deliberately engineered the market rally with low interest rates, it follows that they are deliberately engineering a crash in markets using higher interest rates.
Mainstream economists and investment "experts" appear rather bewildered by the Federal Reserve's exuberance on rate hikes. Many assumed that Janet Yellen would hint at a pullback from the hike schedule due to the considerable level of negative data on our fiscal structure released over the past six months. Yellen has done the opposite. In fact, Fed officials are now stating that equities and other assets appear to be "overvalued" and that markets have become complacent. This is a major reversal from the central bank's attitude just two years ago. The fundamental data has always been negative ever since the credit crisis began. So what has really changed?
Well, Donald Trump, the sacrificial scapegoat, is now in the White House, and, central bank stimulus has a shelf life. They can't prop up equities for much longer even if they wanted to. The fundamentals will always catch up with the fiat illusion. No nation in history has ever been able to print its way to prosperity or even recovery. The time is now for the Fed to pull the plug and lay blame in the lap of their mortal enemy – conservatives and sovereignty champions. They will ignore all financial reality and continue to hike. This is a guarantee.
In the Liberty Movement the major misconception is that the Fed is attempting to "catch up" to the next crash by raising interest rates so that they will be ready to stimulate again. There is no catching up to this situation. The Fed has no interest in saving stock markets or the economy. Again, the fed has raised rates before into fiscal decline (during the Great Depression), and the result was a prolonged crisis. They know exactly what they are doing.
What does the Fed gain from this sabotage? Total centralization. For example, before the Great Depression there used to be thousands of smaller private and localized banks in America. After the Great Depression most of those banks were either destroyed or absorbed by elite banking conglomerates. Banking in the U.S. immediately became a fully centralized monopoly by the majors. In a decade, they were able to remove all local competition and redundancy, making communities utterly beholden to their credit system.
The 2008 crash allowed the banking elites to introduce vast stimulus measures requiring unaccountable fiat money creation. Rather than saving America from crisis, they have expanded the crisis to the point that it will soon threaten the world reserve status of our currency. The Fed in particular has set the U.S. up not just for a financial depression, but for a full spectrum calamity which will include a considerable devaluation (yet again) of our currency's value and resulting in extreme price inflation in necessities.
The next phase of this collapse will include the end of the dollar as we know it, making way for a new global currency system that uses the IMF's SDR basket as a foundation. This plan is openly admitted in the elitist run magazine 'The Economist' in an article entitled "Get Ready For A Global Currency By 2018."
It is important to understand what the Fed actually is — the Fed is a weapon. It is a weapon used by globalists to destroy the American system at a given point in time in order to clear the way for a new single world economy controlled by a single managerial entity (most likely the IMF or BIS). This is the Fed's purpose. The central bank is not here to save the U.S. from harm, it is here to make sure the U.S. falls in a particular manner — a controlled demolition of our fiscal structure.



The US Is Becoming A 3rd World Nation As The Economy Breaks Down: Paul Craig Roberts
Spiritual Wickedness in High Places: Malachi Martin on The End of Religion (As We Know It)
Spiritual Wickedness in High Places: Malachi Martin on The End of Religion (As We Know It)
(Note: The following was one of the last interviews by Malachi Martin before his death in 1999.)

Ever since Nimrod and the Tower of Babel, the Power Elite have never given up on their feverish dream of a One World Government.


Former Jesuit Malachi Martin's novel, Windswept House (Doubleday/ Main Street Books), offers a lurid behind the scenes look at a cabal of Vatican insiders who want to use the Roman Catholic Church as a foundation for a politico-religious New World Order.


The plot of the novel involves a group of Church officials who scheme with a group of like-minded corporate executives to manipulate the Church into a ready-made infrastructure for a One World Religion -- a universal umbrella for everybody from Episcopalians to voodoo practitioners.


The new ecumenicalism is clothed in Globalist garb. The agenda includes promoting issues like population control, environmentalism and secular humanism, which the plotters hope will eventually lead to the complete secularization of religion.

The most outrageous and controversial premise of the novel -- described in great detail in the prologue -- is that a ceremony was performed in the Vatican in 1963 -- an occult ritual which enthroned the fallen archangel Lucifer as the head of the Roman Catholic Church.


Does Dr. Martin believe that this enthronement actually took place in his novel, which could liberally be described as a roman a clef?


"Yes, it did," he says emphatically. "Beyond a shadow of a doubt in my mind. But now the place, time, hour etc., are all obfuscated to protect the guilty and save the innocent."


Was it common knowledge in the Vatican at the time? "Not common knowledge," explains Martin. "But I found out about it by being a member of the Vatican circles that learned these things. It's like everything else. I'm sure there are people floating around Washington, and they know an awful lot about what's going on. Someone says, 'how do you know that'? Well, it's just... we know it."


The story ofWindswept House continues in present day Europe as an international group of conspirators spanning Church and State plots a one world government on behalf of Lucifer. So are readers to infer that no matter what happens, the Pope and the Church hierarchy are bound to serve the fallen angel?


"No," explains Dr. Martin. "What it means is that for the moment, Lucifer the biggest archangel, the leader of the revolt against God, has a big in with certain Vatican officials. Enthronement doesn't mean that he rules. It means that they did their best to put him there. The ideal would be to have their man as Pope. In that case then Satan would be enthroned."


The book goes on to describe how two brothers, one a priest and the other an investment banker, grapple with these awesome consequences as pawns in the game. Meanwhile the cabal of Globalist-oriented Vatican officials and European-based internationalists try to corner the Pope into voluntary resignation so that they can get their man in the Chair of Peter.


This theme coincidentally is also the basis, albeit in non-fiction form, of Martin's book The Keys of This Blood: Pope John Paul II Versus Russia and the West for Control of the New World Order.


The upshot? A One World Government is a fait accompli, he infers. What Dr. Martin calls the "millennium endgame" is a competition for a new global hegemony by the key Globalist players. What's interesting is that the novel appears to be a seamless transition from his previous non-fiction work. The reader then is put in the position of concluding that the New World Order is a done deal, that a One World Government is here and now and, as the expression goes, it's all over but the crying.


But you wouldn't expect Globalist agit-prop from a former Jesuit. Or would you?

The Enthronement of Lucifer in the Vatican
And Who Is Malachi Martin?

Author of 15 books on religious and geo-political topics, Malachi Martin is highly regarded and respected as a world renowned scholar.


Trained in theology at Louvain, he received his doctorates in Semitic Languages, Archaeology and Oriental History. He subsequently studied at Oxford and Hebrew University in Jerusalem. From 1958 to 1964, he served in Rome, where he was a close associate of the Jesuit cardinal Augustin Bea and Pope John XXIII, as well as a professor at the Vatican's Pontifical Biblical Institute.


Malachi Martin is the author of many best-selling books including Vatican, Hostage to the Devil, The Jesuits, The Final Conclave, and The Keys of This Blood. Also he was a Roman Catholic priest of the Society of Jesus until 1964 when he left the Jesuits. Why?


"It was a grave decision," he says. "I could see the way the Church was going, the way churchmen were going in their decisions and all the anchors I had for morality and zeal were being undone. Then when the Vatican Council started in 1962, I could see the way the flow of opinion was going in the Vatican by a group of cardinals from Belgium, Germany and France. They were maneuvering the Church into totally new ecclesiology. I couldn't accept this."


As an advisor to three Popes, Dr. Martin has had his fair share of romanita, that uniquely Roman methodology of connivance and power politicking. "I started off as an advisor on Judaism," he continues. "I was trained in Semitic languages and I spent a year and a half studying the Talmud... Then my superiors in Rome also found that I understood Judaism very well. They wanted someone to explain it, since they were studying the whole question of Jewish-Christian relations. So I was drafted into helping with that."


And the outcome? "They produced a document in which they sort of absolved the Jewish people of the death of Christ."


Based on his research? "No, not on my research," argues Martin. "I was only a cog in the wheel. I didn't agree with the final document either. It went too far. And then there were conclusions about the need for Catholics to study Judaism and get to know them better."


So this was the ecumenicalization of the Church that was going on?


"That's it in one word," concurs Martin. "And I couldn't agree with the total effect of all that because I thought they went too far."


Dr. Martin was also involved with Vatican intelligence. What did he do? "Just assessing things in Israel, whatever anti-Christianity there was amongst the Israelis. There was and still is. And what was the position of the Arabs. I used to live in Jordan and Lebanon and Egypt. I knew those places very well and could assess the position of the Church and the various Christian communities."


The many-talented Dr. Martin is also known as a practicing exorcist and has even written a book about the subject called Hostage to the Devil.


He says he came up against evil as a force in the world in an uncontrovertible undeniable way in his first exorcism.


"I was in Cairo and it was evil," Dr. Martin recalls.


"You know you only have to enter its presence, or for it to enter your presence to know that you are in the presence of something which is summarily evil."


"It's invisible. You can't see it. But you know it wants you dead. Dead. Dead. And in a horrible way," he repeats in a hypnotic voice. "It's touching your very bones by its presence."


So how does he explain the phenomenon of demonic possession? "Free will", says Dr. Martin. "For the first time in the work we have been doing for thirty-one years in this corner of the globe, during the last ten years or so, we have found young men and women thirty-somethings or twenty-somethings coming forward and saying, 'Listen I made a pact with the devil. I wanted this woman. I wanted this man. I wanted this job. I wanted this money. I wanted this, this, this, and I made a pact and he gave it to me and now I can't get free of him. He dominates my will. Please liberate me. And then people get to it by means of things like a ouija board or by spiritual seances or channeling."


Malachi Martin is also known as a serious scholar of apocryphal writings, having authored a book called The Scribal Character of the Dead Sea Scrolls.


(As an impressive mark of his erudition, Malachi Martin even knew about the alternative Abraham and Isaac story in one of the so-called Pseudepigrapha, the Book of Jubilees. In this unsanctioned version of Genesis, Abraham is commanded to kill his son, but not by God. Instead it is Mastema, a fallen angel known as "the accusing angel" as well as the Tempter and Executioner, who tells the Hebrew patriarch to do the dirty deed. To his credit, of course, Abraham doesn't slaughter his firstborn. When asked why the Genesis version omits details of the fallen angel Mastema as the instigator of Abraham's test, however, even Malachi Martin admits ignorance.)

Bernard Janzen "Fr. Malachi Martin: Camouflaged Apostasy"


The Globalist Imperative

Like the prissy intellectuals of the 1930s enamored by National Socialism (as well as Fabian Socialism), the current fin de siecle version of internationalists are likewise paving their own road to a Globalist hell with good intentions.


Using the Hegelian model of history, first there was Capitalism (thesis), then Communism (antithesis), and now there's the New World Order (synthesis), risen from the ashes of the Cold War and the formerly 'competing' ideologies.


International socialism or corporate fascism (aka Globalism) is, in fact, the trendy philosophy for the end of the millennium. In his book Megatrends 2000, Olympian futurist John Naisbitt calls it "free market socialism," a hybrid economic system that combines welfare state policies with multinational corporate business on a global level.


Globalism, however, as a secular religion, has a dogma all its own. Its primary belief system is based on the notion that the usefulness of the nation-state is over. In other words, national sovereignty is a thing of the past and a One World Government is inevitable. But... this effort, at least for now, must be couched in cryptic language for the unwashed masses. Otherwise they'd get too upset.


Globalist spokesman Zbigniew Brzezinski, former Columbia University professor, President Carter's former National Security advisor, and founder of the Trilateral Commission spoke at the Gorbachev Foundation's State of the World Forum in 1995, "We cannot leap into world government in one quick step," he said. "(It) requires a process of gradually expanding the range of democratic cooperation." In plain language, that means people must be further indoctrinated.


Eurocrat Jean-Marie Guehenno hints at this global hegemony or one world totalitarianism calling it an "empire without an emperor." Guehenno wrote The End of the Nation-State (1995) which was called La fin de la democratie (The End of Democracy) in the original French version. Since nation states are obsolete, he claims, "'wise men' capable of thinking through the finite world that has become our common lot" must be entrusted to guide us into what he calls an 'Imperial Age'." Presumably Guehenno counts himself as one of the ranks of "The Wise Men."


Most striking though is a chapter in Guehenno's book called "Religions without God", which evokes the image of the humanist shaking his fist at an empty sky. The ultimate reduction of this conundrum for the internationalists is to hint at a "global politburo" to run the world as posited by Paul Mazur in Unfinished Business (1979).


According to Dr. Martin's nomenclature, Guehenno is one of the Transnationalists -- bureaucrats who believe that Globalism is based on "the development of new and ever wider interrelationships between the governments of the world".


On the other hand, the Internationalists are "individuals who operate from a power base of finance, industry and technology". Together these groups are the Globalists, the social engineers conniving for the convergence of East and West in the so-called New World Order.

Luciferian Geo-Politics

For a Churchman, Malachi Martin shows a remarkable familiarity and understanding of Luciferianism, a belief system which hold human wisdom, secular humanism if you will, as its paragon and the fallen archangel Lucifer as the Prince who will rule the world.


Readers ofWindswept Houseare given the impression that the old traditional Catholic Church is good because the protagonists, Christian Gladstone and his mother are defending it, while we know that the Church has been dedicated to Lucifer. Faced with these two alternatives, the conclusion is that the Roman Catholic Church run by Lucifer is good -- a classic (and incredibly sophisticated) double bind, which is constantly reinforced in the reader's mind throughout the 646 pages of the novel.


"Well, the Church itself has not been given to Lucifer," argues Dr. Martin. "He was enthroned in the Vatican by Vatican officials. That doesn't mean he possesses the Church yet. The Church anyway is an ambiguous term because it either means the actual physical bloc of churches, convents, libraries, academies, parish houses and cathedrals, the physical plant. Or it means the group of faithful in the state of grace whether they are alive in Purgatory or in Heaven. That is the body of Christ."


"There has always been, since the fourth century, this organization set up by the Emperor Constantine. But that is not essential for the Church. The Church can exist without it. So that mystical body of Christ has not fallen into Lucifer's hands. The organization to some degree has. That's the difficulty."


What about the book putting his readers in a double bind? You're presented with two choices. Either A. The Luciferian-controlled Roman Catholic Church. Or B. The Luciferian-controlled New World Order. So where does Malachi Martin find himself?


"The New World Order is definitely won by Luciferian believers," says Dr. Martin. "There's no doubt about that."


And then he starts to rationalize their modus operandi.


"But these are men who came to be and are in their actions at least, humanitarian and philanthropic. They want to wipe out hunger and disease. They want to limit the population of the world. They believe the world is headed for mass starvation. They also want to enter into education. They would like to have an alliance with the Roman Catholic Church and with another pope. This one -- they know would stand in their way in regards to population control because he is deadstart against abortion, contraceptives, genetic engineering."


And what about "The Process" he refers to in his book?


Dr. Martin replies that it's the "Luciferian Process" of secularizing every religious mind so that the common mind today would be one which regarded the earth as a planned paradise to be built up. There is no God above the skies, no heaven, and there is no hell beneath the earth. It's complete secularization."


(John Lennon's classic rock anthem "Imagine" comes to mind. "Imagine there's no country," he sang. "It isn't hard to do. Nothing to kill or die for. And no religion too.")


But do the Luciferians have a timetable?


"We are now according to the official doctrine of the Luciferians in what they call "the Availing Time". They have a tradition that in these years they can avail of the time to install the Prince, who is Lucifer, as the greatest power on earth in charge of human civilization and adored by men."


And to what end?


"To exalt the power of Lucifer. That is the end in itself. It's the Luciferian purpose. If they don't do it in these years, then it is put off sine die, without resolution. They are very keen on getting it done."


And what are the next steps in this "Process"?


"The purpose is to secularize education completely," continues Dr. Martin. "And to eliminate from considerations of life and death -- medicine, sociality, finance, birth, development etc., to free that of any religious presumption whatever. To free it from the superstition of religion so that man is dealt with scientifically and humanly. And that is 'the Process'. 'The Process' is to make the human mind accept that... 'The Process' is whereby all education, primary secondary and higher, college university and all public activity is completely rid of all religious presumptions."


"There is a layer of satanism, of satanist ritual which prepares people for perfect Luciferian adoption. They have covens and sacrifices and rites. The Luciferians have no rites, you know."


So dabbling with satanism in these rituals leads to a different form of "commitment" which is Luciferianism?


"It is a preparation for Luciferianism and there are reversals sometimes," claims Dr. Martin. "You will find a crowd of Luciferians having a satanic ritual as a reminder of things. But they have all passed through in a sense and that involves three things: the infliction of pain without flinching, the infliction of death without flinching, and the use of fire."

Windswept House — Message and Subtext

In Windswept House, Christians and Luciferians clash over the remains of the Roman Catholic Church. It's a controversial and provocative story, a political thriller with metaphysical implications. It delves into the depths of treachery, intrigue and Machiavellian politics at the highest levels of the Church. As a fact-based novel with frequent lengthy asides on real historical geopolitical events like the fall of the Soviet Empire and the Helsinki Accords,Windswept House is a vehicle for one simple message -- the New World Order is here and now.


While a group of cardinals scheme to force the Pope to resign his office so they'll be able to install a man who will do the Luciferians' bidding, a priest, Christian Gladstone is called to Rome. Cardinal Maestroianni, a power player and one of the leaders of the cabal, enlists the priest to poll bishops regarding closer ties with the European Economic Community. In fact, however, the Cardinal is assessing the timing for a conclave in which the Slavic Pope would be forced to resign because he has become a stumbling block in the Luciferians' plans.


From the business side, Paul Gladstone, Christian's brother and an expert in international relations working at a Globalist law firm, is also unknowingly recruited to bring the Luciferian plan to fruition. When the brothers find out they are both being unwittingly used in the schemes of the Luciferians, they join forces. Christian then must reach the Pope to tell him that he is being manipulated to abdicate the Chair of Peter.


Will the Pope resign? And will he exorcise the Church in time?


The subtext? It doesn't really make a hell of a lot of a difference.
Father Malachi Martin: End of Christian Civilization
The Future of the Church Militant

In his novelWindswept House Malachi Martin expostulates his readers regarding the reasons why the "Slavic Pope" (Pope John Paul II) is so ineffectual. But what is the Pope's agenda as he sees it?


"I think that from the very start John Paul II for whatever reasons, has sought after one thing and one thing only," says Dr. Martin. The formation of what now appears to be in his mind, a universal assemblage of Catholics at the core; grouped with them the Protestant denominations, sects and churches; grouped around them believing Jews, believing Muslims, believing Hindus, believing Buddhists. And that would be a universal religious assembly that could have a powerful dynamic kick in civilization and in solving the problems of men and women today. That is the only thing you can really say this man has sought heart and soul and body with all his travelling. When he went to churches all over the world, member churches of the Catholic Church in all the countries, he was bolstering the reputation of the papacy and he was speaking Catholic dogma, Catholic belief, Catholic morals. But in reality he was reaching out to everybody. He wanted to make friends with everybody."


And what about the widespread homosexuality, pedophilia and satanic rituals in the Church, common knowledge he avers known to all Vatican insiders? Since as he wrote Christ is no longer honored in the tabernacle, what does he think will happen?


"Once the tabernacle is emptied of Christ's real presence, then the Church ceases to be holy and therefore it's going to be entered by the opposite power, Lucifer," says Martin. "And this is taking place now. Not widespread, but it is taking place. There's no doubt about that."


So will the Church fall on its own? "It's disintegrating slowly," says Martin. "As an organization, it's being marginalized sociopolitically and culturally. And religiously, it's weakening and decaying, obsolescing..."


"If you look at any country today there are three identifiable components of that State. One, the government. Two, there is industry. Third, there are what we call NGOs, the non-governmental organizations. That's everything from Mothers Against Drunk Drivers to the Catholic Church. And they're just simply lumped together, voluntary associations with as much power as they can grasp but of no special importance. Now fifty or seventy years ago, when an ethical or moral question arose, people and governments looked to the churches. Now they don't any longer."


And yet another sensitive question. Something doesn't add up. Malachi Martin's a priest. He's supposed to fight evil. Yet his bookWindswept Houseis clear evidence that he's thrown in the towel.


"Well I don't see evidence of having thrown in the towel," protests Dr. Martin. "Because there's a lot I'm being made to pay for, in the sense that the writer obviously likes and reveres this Pope even though he disagrees with him. The writer also believes in the blessed sacrament. He believes in the Pope's infallibility. He believes in salvation. He believes in hell. He believes in the evil of the devil."


So why doesn'tWindswept Houseend with Christ victorious in the book?


Does Dr. Martin believe that the Luciferian forces have won already?


"No. No. No," insists Dr. Martin. "This is an interim book. It ends in a big doubt -- everybody waiting." This must be what they call the European ending -- as opposed to the American ending where all the loose ends are tied up.


Then the story shifts into "The Devil, Er, I Mean the Editor Made Me Do It". "The publisher said, 'listen the story isn't finished yet,'" says Dr. Martin. "I had a lovely glorious ending. I had a vision. I had a marvellous thing over the Alps. He cut it out."


This is an actual editorial decision? "Yes," says Dr. Martin.


But with all due respect, it almost sounds like Luciferian tampering. Not that anyone wants a saccharine ending. So are readers to conclude that the Luciferians won because of the passivity of the Pope in defending the Church?


"Well, they haven't won yet," says Dr. Martin on a slightly upbeat note. "We're waiting for this man to do something. He's the Vicar of Christ. I know I'm defending him but..."


"Readers who call me or write me say, what do we do now? I say, read my next book," he continues.


With Martin's death on July 28, 1999, his suggestion seems to be a moot point.


"So perhaps editorially," he concludes, "it was the right decision, but religiously it was the wrong decision. I don't know."


It's been said that "by their fruits, ye shall know them." Malachi Martin's assent to the so-called "process" is the tangible "fruit" of Windswept House.


Is the novel a prophecy? Or is it just a warning?


In any case, the New (Luciferian) World Order that Martin describes puts a religious spin to the whole "process" of history.


It's also clear -- the book is a Luciferian masterpiece.
TradCatKnight in the media:
THE SATANIC VATICAN DECEPTION
After Sy Hersh's Bombshell Investigation, Why Won't Media Tell the Real Story of Trump's Military Strike in Syria?
If you wish to understand the degree to which the supposedly free western media are constructing a world of half-truths and deceptions to manipulate their audiences, keeping us uninformed and pliant, there could hardly be a better case study than their treatment of Pulitzer Prize-winning investigative journalist Seymour Hersh.
All of these highly competitive, for-profit, scoop-seeking media outlets separately took identical decisions: first to reject Hersh's latest investigative report, and then to studiously ignore it once it was published in Germany last Sunday. They have continued to maintain an absolute radio silence on his revelations, even as over the past few days they have given a great deal of attention to two stories on the very issue Hersh's investigation addresses.
These two stories, given such prominence in the western media, are clearly intended to serve as "spoilers" to his revelations, even though none of these publications has actually informed their readers of his original investigation. We are firmly in looking-glass territory.
So what did Hersh's investigation reveal? His sources in the U.S. intelligence establishment told him the official narrative that Syria's Bashar Assad had dropped deadly sarin gas on the town of Khan Sheikhoun on April 4 was incorrect. Instead, they said, a Syrian plane dropped a bomb on a meeting of jihadi fighters that triggered secondary explosions in a storage depot, releasing a toxic cloud of chemicals that killed civilians nearby.
One might assume that an alternative narrative of the events would be of great interest to the media, given that Donald Trump approved a military strike on Syria based on the official narrative. Hersh's version suggests that Trump acted against the intelligence advice he received from his own officials, in a highly dangerous move that not only grossly violated international law but might have dragged Assad's main ally, Russia, into the fray. The Syrian arena has the potential to trigger a serious confrontation between the world's two major nuclear powers.
But in fact, the western media were supremely uninterested in the story. Hersh, once considered the journalist's journalist, went hawking his investigation around the U.S. and UK media to no avail. In the end, he could find a home for his revelations only in Germany, in the publication Welt am Sonntag.
There are a couple of possible, though unlikely, reasons all English-language publications ignored Hersh's story. Maybe they had evidence his inside intelligence was wrong. If so, they have yet to provide it. A rebuttal would require acknowledging Hersh's story, and none seems willing to do that.
Or maybe the media thought it was old news and would no longer interest their readers. It would be difficult to sustain such an interpretation, but at least it has an air of plausibility—except for everything that has happened since Hersh published last Sunday. His story has spawned two clear "spoiler" responses from those desperate to uphold the official narrative. Hersh's revelations may have been entirely uninteresting to the western media, but strangely they have sent Washington into crisis mode.
Of course, no U.S. official has addressed Hersh's investigation directly, which might have drawn attention to it and forced western media to reference it. Instead, Washington has sought to deflect attention from Hersh's alternative narrative and shore up the official one through misdirection. That alone should raise the alarm that we are being manipulated, not informed.
The first spoiler, made in the immediate wake of Hersh's story, was statements from the Pentagon and White House warning that the U.S. had evidence Assad was planning yet another chemical attack on his people and that Washington would respond harshly if he did so.
Here is how the Guardian reported the U.S. threats:
The U.S. said on Tuesday that it had observed preparations for a possible chemical weapons attack at a Syrian air base allegedly involved in a sarin attack in April following a warning from the White House that the Syrian regime would 'pay a heavy price' for further use of the weapons.
On Friday, the second spoiler emerged. Two unnamed diplomats "confirmed" that a report by the Organisation for the Prohibition of Chemical Weapons (OPCW) had found that some of the victims from Khan Sheikhoun showed signs of poisoning by sarin or sarin-like substances.
There are obvious reasons to be mighty suspicious of these stories. The findings of OPCW were already known and had been discussed for some time. There was absolutely nothing newsworthy about them.
There are also well-known problems with the findings. There was no "chain of custody"—neutral oversight—of the bodies that were presented to the organization in Turkey, as Scott Ritter, a former weapons inspector in Iraq, has noted. Any number of interested parties could have contaminated the bodies before they reached OPCW. For that reason, OPCW has not concluded that the Assad regime was responsible for the traces of sarin. In the world of real news, only such a finding—that Assad was responsible—should have made the OPCW report interesting again to the media.
Similarly, by going public with their threats against Assad, the Pentagon and White House did not increase the deterrence on Assad, making it less likely he would use gas in the future. That could have been achieved much more effectively with private warnings to the Russians, who have massive leverage over Assad. These new warnings were meant not for Assad but for western publics, to bolster the official narrative that Hersh's investigation had thrown into doubt.
In fact, the U.S. threats increase, rather than reduce, the chances of a new chemical weapons attack. Other anti-Assad actors now have a strong incentive to use chemical weapons in false-flag operation to implicate Assad, knowing that the U.S. has committed itself to intervention. On any reading, the U.S. statements were reckless—or malicious—in the extreme and likely to bring about the exact opposite of what they were supposed to achieve.
But beyond this, there was something even more troubling about these two stories. That these official claims were published so unthinkingly in major outlets is bad enough. But what is unconscionable is the media's continuing blackout of Hersh's investigation when it speaks directly to the two latest news reports.
No serious journalist could write up either story, according to any accepted norms of journalistic practice, and not make reference to Hersh's claims. They are absolutely relevant to these stories. In fact, more than that, the intelligence sources he cites are not only relevant but are the reason these two stories have been suddenly propelled to the top of the news agenda.
Any publication that has covered either the White House-Pentagon threats or the rehashing of the OPCW report and has not mentioned Hersh's revelations is writing nothing less than propaganda in service of a western foreign policy agenda trying to bring about the illegal overthrow of the Syrian government. And so far that appears to include every single U.S. and UK mainstream newspaper and TV station.
Related Stories
Protests in India Against 'Cow-Protecting' Vigilantes Succeed in Breaking Prime Minister's Silence
On June 29, Indian prime minister Narendra Modi gave a long-awaited (though mild) admonishment of violent "cow protection" vigilantes who have been let loose in the streets of India, on its trains, buses and village and city public spaces, lynching Indians (almost always Muslims or Dalits, members of the lowest caste). Modi, who is normally outspoken, has previously been mum on the spate of killings, conveying an overall climate of immunity to murderous mobs. What appears to have broken this studied silence are the spontaneous protests that finally erupted all over India and coalesced on July 28 when citizens, including celebrities, in 12 cities took over public squares and promenades after a spontaneous call by Delhi-based filmmaker Saba Dewan in a Facebook post.
Though they took some time in coming, the protests appear to have had their desired effect, temporarily at least. Not only has Modi spoken, but the normally distanced Indian commercial television channels have given space to this democratic expression of outrage.
The immediate provocation was the lynching of a Muslim teenager named Junaid Khan on a train, shortly after it departed from Delhi. The men who stabbed Junaid also left his brothers seriously injured. The incident occurred on June 23, the last Friday of the holy month of Ramzan (Ramadan), when the auspicious Alvida Namaaz(prayers) are read and which has a special significance for the devout.
At SabrangIndia, we reported the train incident following an unusually prompt press release from the Communist Party of India, whose politbureau members had visited the site of the incident. We commented in our report that India would soon need its very own "Lynch Calendar." What we could not report until three days later was that on the same Friday, some 1,088 kilometers away in Chatra Jharkhand, 24-year-old Mohammad Salman was shot and killed in cold blood by men in uniform who simply entered his home, shoved him outside and ordered their subordinates to commit the crime.
In the same eastern Indian state of Jharkhand, there have been a spate of horrific killings, including lynchings, that still haunt public memory—particularly the March 2016 hangings of dairy farmers Mazloom Ansari and 12-year-old Imteyaz Khan in a deserted public village. What has faded away from the current outrage and even the media commentary is the fact that the National Commission for Minorities (a statutory body set up specifically to protect the rights of minorities) had been compelled to send a team to investigate.
The report of the Commission severely indicted the Jharkhand police and the political class for failing to "rein in the cow protection groups who are taking law into their own hands." The NCM also recorded in its report that "Deep and widespread communalisation of sections of the Jharkhand police force, and slogans like 'go to Pakistan' were frequently used by the local police against the Muslims, pointing toward a larger communalisation of the state police." That report was from May 2016. Today the NCM stands discredited with political appointments by the Modi government who have put into position representatives who have no background in terms of autonomy and rights and are simply toeing a majoritarian government's line.
Noted activist Shabnam Hashmi returned her 2008 NCM Award on Tuesday, making a strong public statement. She said in her open letter:
"I am returning it [the award] in the memory of the innumerable innocent victims lynched by marauding mobs. Mob Lynching of Muslims and Islamophobia have taken over India. Even before the community can mourn its dead, the next incident takes place. There is an atmosphere of fear and terror. Under the present Government, the marginalization of minority groups has become the norm.

"The design of turning India into a Hindu Rashtra [nation], which began decades ago with calling Muslims dirty, having too many children and being illiterate moved on to excluding them from residential spaces, targeting them as terrorists, has now reached its pinnacle where all public spaces and all means of livelihood are becoming unsafe for the Muslim community.

"Similar to Hitler's Germany, Muslims are being projected as the biggest enemy of the state and the people of the country. There is legitimization of the communal ideology by the State and the media, [which] has led to acceptance of prejudices and stereotyping without questioning them in popular consciousness, deep infiltration of hate in the minds and hearts of ordinary people and apathy on the part of a large section of the society especially 'educated' middle classes."
The list of assaults is gruesome: The Muslim Maulvi (cleric) who was beaten in April 2017, on a day supposedly important for devout Hindus (Ram Navmi, the birthdate of Lord Ram), in Jharkhand; the beating death of cattle farmer Pehlu Khan from Mewat while he was on agrarian business in Alwar Rajasthan in April 2017; or the lynch mob murder of political activist Zafar Hussain of the Communist Party of India, also in Rajasthan. Each of these murders is happening in the name of faith by the mob proponents of the Hindu nation, who believe the cow to be more precious than human life. The militarized march to a Hindu nation is laden with such dutiful tasks as cleansing the nation of the "dirty," be it Dalits, Christians, Muslims or Communists.
Countries around the world need to better understand this: If the protests on June 28 drew Indians out of a numb fear that appeared to have gripped even opponents to this ideal, they need to continue and intensify. At the first instance of such an episode in September 2015, a similar dam of protest had broken. Writers led by the eminent Nayantara Sahgal returned their national awards in a powerful protest that embarassed the Modi government and put it on the defensive. Dozens of writers in over a dozen Indian languages, all winners of awards and powerful cultural commentators in their own right, followed by filmmakers, joined in this powerful symbolic protest. But life went on, and the killings continued. It would be tedious to list all the dead, and the circumstances in which they were lynched—most for rumors or frenzied hysteria about transporting cows or bullocks or eating beef, some for marrying a Hindu.
What is crucial to emphasize is the chain of command of culpability in this climate of impunity and lynchings. They began after the Modi government came to power and were aided and abetted by those in power within the government who spewed venom against Indian Muslims and Christians even while holding senior constitutional posts. They were further emboldened when governments run by the same party Modi represents, the Bharatiya Janata Party (BJP), passed unconstitutional "beef laws" to curtail the slaughter, consumption and transportation of beef. They got greater pats on the back when their parent organization, the Rashtriya Swayamsevak Sangh (RSS), spoke of the Holy Cow and its protection. The nail in the coffin was the recently introduced ban on the sale of cattle passed by the Modi government.
Indian newspapers have extensively reported recently, as they also did a year ago, that despite Modi's apparent regrets about the lynchings, in his previous position as Gujarat chief minister, he was a firm proponent not just of cow protection, but against beef exports. The Indian Express recalls Modi statements of 2013, 2012 and 2014, when he attacked the previous Congress-led government for allowing the export of beef. That politicians indulge in the proverbial doublespeak, before and after a campaign, is only part of the problem. The other is more substantive.
As I have argued:
"For years now, since distributions of trishulsthrough trishul dikshaprogrammes, since violent arms trainings by the RSS and Bajrang Dal, since the terror unleashed by the Mobs on the Street—ever available at the blow of the metamorphical whistle—be it the Mob that lynched Christians (there were over 75 attacks between 1999 and 2002 documented by the All India Christian Union and published by Communalism Combat)or the Mob that attacked Naroda Patiya or Gulberg Society or Odh or Sardarpura villages (Gujarat 2002) or the Mob terror unleashed in Muzaffarnagar, Shamli, Baghpat and Meerut (September 2013)—we have been arguing, with and to the political class and law enforcement agencies: treat Mob terror and Bomb Terror on Par. Do not look at these equally debilitating and vicious kinds of violence that impact innocent lives, differently."
When there is the terror of the mob attacking a neighborhood, or lynching people, there is a section of the populace, including law enforcement, that participates through its silence, simply looking on. It is this majority participation, through the silence of complicity, that ensures selective outrage and token utterances from the powerful. No wonder then that the Modis, and the Venkaiah Naidus and even law minister Ravi Shankar Prasad only speak selectively and occasionally. Do some Indian lives matter more than others?

Unfortunately it seems that they do. The killers of Mohammad Ayub in Gujarat, lynched on the eve of Modi's visit to his home state, were given bail by the higher courts; the killers of Mazloom Ansari and Imiteyaz in Latehar also got out on bail six months ago. On the other hand, those accused, even falsely, of acts of bomb terror do not get bail, often until the final acquittal. They remain incarcerated. This imbalance, even prejudice or bias—privileging mob terror over bomb terror—must stop. The Indian establishment must look at them as two sides of the same coin, or else we are perpetrating an injustice of our own.
That the numbness has finally broken is a good beginning, even if it comes somewhat late. It needs to go further, however, to assert, again and again, in public discourse, that mob terror is as vicious as bomb terror, and to ensure that every police station, every district collector, every railway policeman functions as the Indian Constitution requires him to, with equality before the law and non-discrimination as his credo.
To end with hope, it's worth reproducing this Facebook post from a mother, which went viral on Thursday. With the picture of an Indian woman holding the holy book of India, its Constitution, she writes:
NOT IN MY NAME

Junaid was lynched by a mob of cruel human beings. I don't care what religion those lynchers belonged to. Nor do I care what religion Junaid belonged to. I only care about one thing. A group of mean, cruel human beings killed a teenager and assaulted three other young men brutally!
Junaid was 16.
My elder son will turn 16 next year.
My heart breaks for Junaid's mother.
Not only did a group of cruel human beings kill Junaid, another group of cruel human beings egged them on. Junaid was also killed by those cruel people who witnessed the insanity & chose to remain silent.
There are some cruel people who justify this lynching.
Yes! Hate allows for all sorts of justification.
There has been a long list of these lynchings. It has become so common that no one talks about it. Nobody asks questions about what happened to the perpetrators. Whether they were caught & given the strictest punishment or whether they were released to unleash more violence!
I cannot fathom how anyone can kill unarmed, innocent human beings!
I cannot fathom how people can justify this horrific violence!
Instead of taking law into their own hands why are police complaints not made?
Is it because the lynch mob knows that there is no reason behind what they have done?
All they want to do is to kill in the name of hate.
Whichever religion, ideology, language, ethnicity you belong to, lynching done in any name cannot be condoned!
We've suffered so many riots, terrorist attacks, pogroms, lynchings but we haven't learnt anything.
The bottom line is that innocent human beings become the target of that hate. They are usually poor. They are usually those who are incapable of fighting back. It is really too, too disheartening.
Innocence dies when hate rules!
I cannot be a part of those who encourage hate.
I was with the Ekta Manch marching from Parel to Azad Maidan singing "Hum hongey kaamyaab…." to promote brotherhood between fellow citizens of all faiths in 1993 after the horrendous riots followed by the heinous bomb blasts in Mumbai.
I marched to the Gateway of India to protest the utter failure & crass mishandling of 26/11 by the then Congress Govt in the State and the Centre in 2008.
I supported the Anna Hazare anti corruption movement when he waged the civil battle against the UPA 2 Govt at the Centre.
I was vocal about women's safety after the horrendous rape & murder of Jyoti Singh as well as Pallavi Purkayastha as well as the sickening hacking of Swathi.
Today I stand firmly against the lynch mentality that has an active political patronage in our country.
I do not belong to any political party. I am a citizen of one of the finest democracies in the World. That is why it is so important for all of us to respect & protect the tenets of our Constitution.
I, as a proud citizen of India, do not conform to the views of anyone who actively or passively supports this lynching.
My allegiance lies with the Constitution of India.
If the Govt or any other body does anything to undermine the basic tenets of democracy in our country, I will vocally oppose it.
I so wanted to be a part of the peaceful civil protest at Carter Road today but I can't. But I will not be a part of this hate!
I do not want my children to inherit this hate.
I will not have the blood of innocents on my hands.

NOT IN MY NAME!
Related Stories
By 2100, Refugees Would Be the Most Populous Country on Earth
The UN Refugee Agency has announced the new figures for the world's displaced: 65.9 million. That means that 65.9 million human beings live as refugees, asylum seekers or as internally displaced people. If the refugees formed a country, it would be the 21st largest state in the world, just after Thailand (68.2 million) and just ahead of the United Kingdom (65.5 million). But unlike these other states, refugees have few political rights and no real representation in the institutions of the world.
The head of the UN Refugee Agency, Filippo Grandi, recently said that most of the displacement comes as a result of war. "The world seems to have become unable to make peace," Grandi said. "So you see old conflicts that continue to linger, and new conflicts erupting, and both produce displacement. Forced displacement is a symbol of wars that never end."
Few continents are immune from the harsh reality of war. But the epicenter of war and displacement is along the axis of the Western-driven global war on terror and resource wars. The line of displacement runs from Afghanistan to South Sudan with Syria in between. Eyes are on Syria, where the war remains hot and the tensions over escalation intensify daily. But there is as deadly a civil war in South Sudan, driven in large part by a ferocious desire to control the country's oil. Last year, 340,000 people fled South Sudan for refugee camps in neighboring Uganda. This is a larger displacement than from Syria.
Poverty is a major driver of displacement. It is what moves hundreds of thousands of people to try and cross the Sahara Desert and then the Mediterranean Sea for European pastures. But most who try this journey meet a deadly fate. Both the Sahara and the Mediterranean are dangerous. This week, the UN's International Organisation for Migration (IOM) in Niger rescued 600 migrants from the Sahara, although 52 did not survive.
A 22-year-old woman from Nigeria was among those rescued. She was on a pick-up truck with 50 people. They left Agadez for Libya. 'We were in the desert for ten days,' she says. "After five days, the driver abandoned us. He left us with all of our belongings, saying he was going to pick us up in a couple of hours. But he never did." Forty-four of the migrants died. The six who remained struggled to safety. 'We had to drink our own pee to survive,' she said.
Getting to Libya is hard enough. But being in Libya is perilous. Violence against vulnerable migrants inside Libya continues to occur. The IOM reports the presence in Libya of 'slave markets.' Migrants who make it across the Sahara into Libya have told investigators that they find themselves in these slave markets where they are bought to be taken to private prisons and put to work or else sold back to their families if they can raise the high ransom payments. UNICEF reports incidents of rape and violence against women and children in these private prisons. One 15-year-old boy said of his time in a private prison, "Here they treat us like chickens. They beat us, they do not give us good water and good food. They harass us. So many people are dying here, dying from disease, freezing to death."
Danger lurks on the sea as well. This year already IOM reports least 2,108 deaths in the sea between Libya and Italy. This is the fourth year in a row that IOM has counted over 2,000 deaths by mid-year. Over the past five years, this averages out to about 10 deaths a day. Libya, broken by NATO's war in 2011, remains a gateway for the vulnerable from various parts of Africa, countries damaged by IMF policies and by warfare. There is no expectation that the numbers of those on the march will decrease.
In a recent paper in The Lancet (June 2017), Paul Spiegel, formerly of the UN Refugee Agency suggests that the "humanitarian system was not designed to address the types of conflicts that are happening at present." With over 65 million people displaced, the various institutions of the UN and of the NGO world are simply not capable of managing the crisis.
"It is not simply overstretched," Spiegel wrote of the humanitarian system, "it is no longer fit for purpose."
These are shattering words. One problem Spiegel identifies is the assumption that refugee flows are temporary, since wars will end at some point. What happens when wars and occupations are permanent? People either have to live for generations in refugee camps or they will seek, through dangerous passages, flight to the West. He gives the example of Iran, which absorbed over a million Afghan refugees without using the camp strategy. They simply allowed the Afghans into Iranian society and absorbed them by putting money into their various social schemes (such as education and health). Spiegel also points out that refugees must be part of the designing the process for humanitarian aid. These are good suggestions, but they are not going to be possible with the limited funds available for refugees and with the crisis level of activity that detains the humanitarian agencies.
Spiegel does not deal with one of the great problems for humanitarianism: the persistence of war and the theory that more war—or the current euphemism, security—is the answer to humanitarian crises. This January, over 1,000 people tried to scale the large barrier that divides Morocco from the Spanish enclave of Ceuta. Looking at that barrier, one is reminded of the idea that walls will somehow prevent migration, a view driven by President Donald Trump. Violence met the migrants, a mirror of the violence that was visited among migrants along the spinal cord of Eastern Europe last year. Walls, police forces and military interventions are all seductive to an imagination that forgets why people migrate and that they are human beings on the run with few other options. There is a view that security barriers and security forces will raise the price of migrant and deter future migrants. This is a silly illusion. Migration is dangerous already. That has not stopped anyone. More humane thinking is necessary.
It is important therefore that the UN Deputy Secretary-General Amina Mohammed told a meeting on the Sahel on June 28 that the world leaders need to "avoid a disproportionate emphasis on security" when dealing with the multiple crises in the Sahara region and north of it. "No purely military solution" can work against transnational organized crime, violent extremism and terrorism, nor against poverty and hopelessness. Underlying causes are not being addressed, and indeed the surface reactions—to bomb more—only create more problems, not less.
In the July issue of Land Use Policy, professors Charles Geisler and Ben Currens estimate that by 2100 there will be 2 billion refugees as a result of climate change. These numbers are staggering. They are an inevitable future. By then, refugees will be the largest country on earth—nomads, seeking shelter from destruction of climate and capitalism, from rising seas and wars of greed.
Related Stories
Rosetta Stone - Irish (Volumes 1-3)
Dia duit,
As part of my resolution for the new year, and a commitment to make myself better, I purchased the Rosetta Stone language teaching software and have now been using it for 5 days. It seems the first 'block' of lessons has been dedicating itself to lightly to vocabulary and actual sentance structure, instead focusing a lot more on pronunciation. I can construct a few basic sentances now and am trying to dedicate 45min to 1hr a day working on these lessons. It came with companion CDs too that are basically 'repeat after me' lessons, for the one's I've experienced thus far.
Part of my 'non lesson' time involves me seeing objects and trying to repeat, and if I can, spell the Irish for that word. I own two cats, so cat is easy, hehe. Some of what they're teaching me I can make light sense of, such as how singular and plural affects the structure of the verbs and their tense. I am hoping they will expand more on this in future lessons. I enabled the international keyboard on that laptop and now have an Irish keyboard I can switch to and use instead of their in program 'vowel palette' which I am not terribly fond of.
This was a rather hefty investment I feel, but I feel it is worth it thus far. I am going to look for some music in which Irish is spoken to help reinforce my learning at work. The companion audio CDs are nice, but they're more engaging and I need something that allows me to passively address the pronunciation and grammar of the language. I do like going from, "Hey! They just said horse!" to, "Oh, so this song is about his horse!"
After some more time progresses I will weigh in again on how I feel my lessons are going. I wish there was more focus on writing/spelling the words, but I hope that will come later.
Slán!
PS - If i get something wrong, PLEASE tell me. Won't learn unless I am corrected.
Women Can Be Jedi Masters Too ... Entrepreneurs and Investors

Women represent a small number of technology founders and investors but that is about to change. Using the Star Wars Theme I provide some statistics on women investors and programs that support women entrepreneurship, along with examples of women who making a difference. TEDxBayArea Global Women Entrepreneurs was held at LinkedIn headquarters to celebrate women leaders around the world on December 1, 2012

Mar-a-Lago
Looking for a great escape? Consider Mar-a-Lago. Tucked away in scenic and clandestine Palm Beach, this exclusive club is the ultimate hideaway from the hum drum of everyday impeachment scandals. While you're here, peddling influence, playing a round of golf, or enjoying a slice of our world-famous chocolate cake, you might just forget all that fake news about you trying to obstruct justice. Or that half of your administration is under investigation by the FBI. Or that you somehow had no clue that being president would be difficult. Aaaaaah! And if you listen closely, you just might overhear some codeword level classified intelligence. Mar-a-Lago: "Where the swamp meets the sea!"

Regular Price: $28.00

Special Price: $24.00
Vice President Internal Audit - Credit Risk
NY-New York, Global Foreign Bank on the forefront of regulatory change Vacancy due to growth from increased regulatory demands Client Details Multinational banking and financial services firm Corporate & investment banking, private banking and asset management Description Contribute to stages of assigned credit audit missions Assist in the audit department's continuous monitoring program Ability to stay abreas

Neue Faultürme wachsen in der Kläranlage
Das Tempo ist beeindruckend: Ein neuer Faulturm wächst neben dem alten (rechts im Bild) auf dem Gelände der Kläranlage in die Höhe. 14 Millionen Euro investiert ...

Common Home Renovations in Canada
The Most Common Home Renovations in Canada Whether you're looking to upgrade your home before selling it, or you have an itch to invest in some projects of your own, it might be helpful to know what popular renovation projects are happening in Canada. It's important to keep up with renovation trends in the event that you are looking to...
The post Common Home Renovations in Canada appeared first on Move It.
Ratings Changes Today
TheStreet Quant Ratings provides fair and objective information to help you make educated investing decisions. We rate over 4,200 stocks daily and provide 5-page PDF reports for each stock. These ratings can change daily and today's changes are reflected in the email below. If you are looking to check-up on the stocks you currently own or are looking for new ideas, you can find our full database of password-protected ratings reports in our proprietary ratings screener: http://www.thestreet.com/k/qr/flat/stock-screener.html Upgrades: ETH Downgrades: HAL, JNPR Initiations: None Read on to get TheStreet Quant Ratings' detailed report:

Ratings Changes Today
TheStreet Quant Ratings provides fair and objective information to help you make educated investing decisions. We rate over 4,200 stocks daily and provide 5-page PDF reports for each stock. These ratings can change daily and today's changes are reflected in the email below. If you are looking to check-up on the stocks you currently own or are looking for new ideas, you can find our full database of password-protected ratings reports in our proprietary ratings screener: http://www.thestreet.com/k/qr/flat/stock-screener.html Upgrades: HALL, LAKE, PRGS, QNST, USAP Downgrades: AUDC, CSTE Initiations: None Read on to get TheStreet Quant Ratings' detailed report:

7/2/2017: Front Page: 02
Ando's Shout Andrew Rule Auctions Barefoot Investor Classifieds Desperately Seeking Editorial Escape Finance Gossip Queen Opinion Pets Puzzles Racing Real Estate Socials Sport Stellar TV Guide Your Say

Investment Officer, Trade Execution
Level : P-3
Job ID : 74681
Job Network : Management and Administration
Job Family : Investment Management
Department/Office : United Nations Joint Staff Pension Fund
Duty Station : NEW YORK
Staffing Exercise : N/A
Posted Date : 6/30/2017
Deadline : 8/13/2017

The Conspiracy Files: 7/7
Nearly four years after the 7/7 bombing, we investigate the conspiracy theories flourishing on the internet.

9/11
Across the US we investigate the growing number of 9/11 conspiracy theories.

3 Bed Terraced For Sale Dalkeith Street Walsall
90000

Summaryroll up! Roll up! A ready to go, no chain refurbished mid terraced home, with three bedrooms and a ground floor bathroom ideal for an investor looking for an easy let, though the high standard of finish will also appeal to families looking...

3 rooms

Thu, 29 Jun 2017 15:13:44 -0400

Jay Sekulow and the culture of non-profit impunity
If Sekulow hadn't gotten involved in the all-encompassing political fustercluck that is the Trump-Russia investigation, almost certainly he would have happily kept on raking in the millions from unsuspecting small donors, without consequence.

DIY Stilts Plans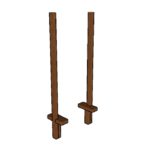 This step by step woodworking project is about diy stilts plans. If you want to build a quick and fun outdoor game, you need to check out this project. You need to adjust the size of the stilts to suit your needs. I have come up with step by step instructions and a detailed cut list, so you can build this in one weekend. You can build this picnic table in one weekend. See my other DIY projects HERE. We recommend you to invest in the best materials you cou ld afford. Therefore, you should buy weather-resistant lumber, such as pine

4 Things Parents Look For When Buying A Home
When parents are buying a home, they'll be looking for many crucial aspects. No matter where they are buying a home parents want to invest in a home where they can raise their kids and create special childhood memories that their children will carry with them for a lifetime. Therefore, when you are working with parents to find the perfect house for their family remember that there are four primary things that every parent is looking for when it comes to buying a family home: Safe Family Friendly Neighborhood This is probably the most important criteria that parents are looking for. They want to buy homes in neighborhoods where their kids can safely go outside to play. Sidewalks, parks or play spaces, and not a lot of traffic are all things that go into making a neighborhood safe for kids. Parents will also be looking for neighborhoods with other families that have kids in the same age range as their kids so that their kids will have friends in the neighborhood to play with. If a neighborhood isn't zoned for good schools and doesn't have the elements of safe neighborhood parents won't be interested in homes in that neighborhood. Open Concept Parents want open concept updated homes. These days many households have one parent that stays home or works at home and they need to be able to see the children while they are working or cooking and cleaning. An open concept space with a family room attached to the kitchen or a playroom that is attached to an office, like in a basement, is critically important for parents. Homes with finished basements or large bonus rooms can do double duty as a playroom and an office are in high demand. Room to Grow Parents may intend on having more children as the years go by so they are going to want a home that has room to grow. Moving with kids is never fun so even if they only have one child right now parents are going to look for a house that their family can grow into over the years. Most parents plan on staying in their home at least until the child becomes an adults so they will be looking for a home that can adapt to their changing needs over the years. Room to Play Kids need space to play. So parents will be looking for home with a fenced yard and at least some flat ground where they can put in a swing set or a small area to play ball. They also will probably be looking for as much indoor space as possible. A bonus room that can be used as a playroom or teen hangout room is something that parents really want in a new home. The more options a home gives them the higher the chance is they will want to buy that home.

Fish deaths caused by faulty pump
About 20 brown trout found dead in Mill Creek, near Arrowtown, were electrocuted because of a faulty submersible pump, the Otago Regional Council says. Earlier this month, ORC chief executive Peter Bodeker said the council was investigating...

Founder, Investor, "C" Level with Fund Raising Experience with Early Stage - Unittus, Inc. - Boston, MA
Experience as an Investor, Founder, CEO, COO, CTO, CIO, CFO or like position. Worldwide global brand, with disruption in current Internet of Things, way passed...
From Indeed - Mon, 29 May 2017 08:56:26 GMT - View all Boston, MA jobs

NORDESTE INVEST 2009
O NORDESTE INVEST 2009 conta com conferência, salão de exposições e rodada de negócios. O evento concentra informações de qualidade sobre investimentos com enfoque na intersecção entre os setores imobiliário e turístico do Nordeste brasileiro. O NORDESTE INVEST 2009 tem um caráter estritamente profissional, voltado ao business-to-business. Durante os três dias em que é realizado, …
O post NORDESTE INVEST 2009 apareceu primeiro em Fórum do Mercado Imobiliário.
Comment on MEXICO Oil Reserves and Production by Boomer II
https://www.wsj.com/articles/oil-company-wins-over-investors-by-promising-to-stop-looking-for-oil-1498910581 Oil Company Wins Over Investors by Promising to Stop Looking for Oil CALGARY—One of the best-performing oil companies in the past year is gaining favor with investors in part by embracing an unusual strategy: promising not to reinvest in its core business "in the foreseeable future. "We've decided to let the shareholders see the cash," Chief Executive Steve Williams said in an interview. "We can continue this model for a lot longer."

Making good on the apprenticeship promise will require major investment in states
Apprenticeships are all the rage. President Trump recently announced a doubling of federal funding for apprenticeship programs to $200 million in his next budget. This follows an investment by President Obama of $50 million in the outgoing months of his administration. In fact, this follows a major rewrite of the federal legislation governing job training in 2014. The Workforce Innovation and Opportunities Act (WIOA) calls for a much greater level of coordination among workforce programs.
President Trump correctly noted that the organizational framework surrounding workforce development still needs some work, but this criticism is too simplistic. States have made major strides in recent years to improve the coordination of workforce development, and some have promoted apprenticeships as a part of the effort. The WIOA legislation made a requirement for workforce plans at the state level and some states have plans to expand apprenticeships. Many states have invested state tax revenue in apprenticeships and other mechanisms to strengthen training for youth.
Ohio, for instance, has recently taken critical steps to link apprenticeship programs to young people's educational experiences. These include: 1) expanding linkages between high schools and state-recognized pre-apprenticeship programs through the College Credit Plus program, 2) developing an optional state recognized pre-apprenticeship pathway for students in regular career and technical programs, and, 3) expanding registered apprenticeships utilizing the state community college system, particularly for non-traditional apprentice occupations and under-represented populations.[1]
The point here is that apprenticeship programs are—not to mince words—boutique programs. A program that trains roughly 3,000 new apprentices a year in 2010 in Ohio cannot make a major dent in the labor demands for the state as a whole. In a study of ten states, only 35,000 students annually start apprenticeship programs. Ohio has over 5.8 million people working and has an unemployment rate of below 5 percent. There is great need for new entrants into the skilled trades. There are currently 7,500 jobs for "construction" alone and 700 for "welders" on OhioMeansJobs, the state online job posting system. In 2015, the combined output for all Ohio schools on an annual basis was only 654 welders. While it is projected to increase over time, the Ohio Education Research Center's research shows that it can be very hard to meet the labor supply needs of growing firms with educational institutions.[2] All the more reason for the apprenticeship system to be improved.
Registered apprenticeship programs can be high quality. The best evidence indicates that the median annual earnings of completers of apprenticeships are over $60,000/year in the State of Washington, which works out to a median hourly wage of $37. In the ten-state study from 2012, the average difference in annual earnings for those in skilled professions was over $6,000 between those that did an apprenticeship and those that did not.  
Dr. Eric Hanushek recently suggested in an opinion piece that apprenticeships might not be the ideal education program for youth, and that young people need better general education. However, since the average age of apprentices is about 30 years old, apprenticeships are clearly serving a clientele that has tried other programs and had work experience and is looking for something new. An apprenticeship is still a great option for an adult seeking to support a family. And programs have gotten much better at linkages with community and technical colleges. In the future, they very well may be a real alternative for youth as well as 30-year-olds. But what I worry about in response to Dr. Hanushek's work is that we throw out a good training system just because it doesn't teach general skills as well as a good suburban high school.  
In addition to being small in comparison to the demand, apprenticeships are devilishly hard to scale up. An apprenticeship is a complex system of industrial relations, including an educational component (often at a community college), a trade union supervising the curriculum and training, and employers working on the practicum part of apprenticeships. The reason they thrive historically in Germany has a lot to do with the interdependence between firms, unions, and educational institutions and the "Lander" or regional government. We should be very skeptical that we can transplant the form to the United States without major effort at research and development. 
Doing this right at the national level is not going to cost $200 million. If we take the estimates on the government costs from the 2012 study, it might be on average $1,000 per apprentice. For an apprenticeship system as big as, say, the community college system, we would need $170 million dollars just for Ohio. What happens if we really want to take on the problem and we give $1,000 per apprentice to a state the size of Texas or even California? Costs will vary among programs, so the real costs will be much greater. Clearly, President Trump will need to increase the overall budget for apprenticeships, as will states, if we really want to make a dent in the demand for skilled trades in the nation.
The nation would do well to take education for careers more seriously than it has in the past. The apprenticeship system is a major part of this potential source of training. However, taking it seriously requires dealing with a whole host of fiscal, educational, and social issues. I hope the states, including Ohio, are up for it.
Joshua D. Hawley is Associate Professor in the Glenn College and an Associate Professor in the College of Education and Human Ecology at The Ohio State University.
PACC makes gains in rice scheme probe
Public Sector Anti-Corruption Commission officials lead media representatives to inspect rice stockpiles kept under the rice-pledging scheme at Singto Thong Rice Corp in Kamphaeng Phet province in June. The Public Sector Anti-Corruption Commission has pushed forward with its investigation into allegations of corruption in the rice-pledging scheme by inviting for questioning suspects in five cases, the PACC chief says.
Robotic police are about to start patrolling in Dubai
With the immense wealth of the region, Dubai has quickly become one of the hottest places for companies to test out their newest, wildest future tech. It wasn't long ago that Dubai announced its plans to get flying taxis off the ground by the end of July, so it's quite fitting that robotic police — yes, actual autonomous police robots — will soon be patrolling the bustling city as well. What a time to be alive. The bots, which take the form of stout, four-wheeled driverless cars, are roughly the size of those small electric toy cars that kids can ride in, but obviously much more advanced. The cars can cruise along the road or patrol footpaths, and are equipped with a powerful camera system that scans the faces of anyone it comes across. That biometric data is then compared against known criminals and wanted individuals, alerting the police command center if it spots anyone who needs a closer look. But the ground-based patrol bot is really only half of the story; the bot comes with a built-in deployable drone which it can send skyward to get a better vantage point of anything it needs to investigate. The system will look for suspicious activity and report its findings back to officers. The bot can even head back to its base station to power up when its batteries are running low, patrolling at all hours of the day and covering more ground than the manned police force can on its own.
Rural Women`s Coordinator
VIC-Victoria, The Department of Economic Development, Jobs, Transport and Resources (DEDJTR) is the Victorian Government's lead agency for creating the conditions to sustainably develop the Victorian economy and grow employment. Our role is to increase jobs, investment, exports and opportunities; stimulate innovation, competitiveness, and confidence; and support sustainability. The Department is committed to bu

Director, Strategic Communications
VIC-Victoria, The Department of Economic Development, Jobs, Transport and Resources (DEDJTR) is the Victorian Government's lead agency for creating the conditions to sustainably develop the Victorian economy and grow employment. Our role is to increase jobs, investment, exports and opportunities; stimulate innovation, competitiveness, and confidence; and support sustainability. The department is an equal opport

U.S. Investigates Payments To Equatorial Guinea
The Securities and Exchange Commission has begun an inquiry into payments made by four major American oil companies to the government and senior officials of the oil-rich West African nation of Equatorial Guinea. The companies involved in the...

MARATHON AND HESS FACE INQUIRY INTO AFRICAN DEALINGS
The Marathon Oil Corporation and the Amerada Hess Corporation said the Securities and Exchange Commission was investigating their payments to the government of Equatorial Guinea. The companies are cooperating with the S.E.C., spokesmen for Maratho...

MOODY'S LOWERS AMERADA HESS'S UNSECURED DEBT RATING
The Amerada Hess Corporation's senior unsecured debt rating was cut below investment grade by Moody's Investors Service, which cited concern over costs and the oil company's ability to meet production goals. About $4 billion in securities were aff...

Fundraising campaign exceeds all expectations
Aalto University`s fundraising campaign has received a total of 23.5 million euros in donations. Our warmest thanks to all those who donated!
The aim of the government-supported campaign that launched in 2015 was to raise 20 million euros as monetary donations and further increase the number of Aalto University supporters. The Finnish government will match the donations by an estimated factor of 1 to 1.5. The government's supplementary funding and exact matching factor will be announced at a later date. The campaign ends on 30 June 2017.
'I want to extend my warmest thank to all those who donated. In a short amount of time, Aalto University has generated much international interest, and these donations will help us address global and national challenges in a more effective way. With high-quality research and by educating a new generation of experts, we can create more work, economic growth and wellbeing for Finland,' notes Ilkka Niemelä, who will become the President of Aalto University on 1 July.
The Heart Campus campaign, which was part of the The Future is Made Today campaign, was aimed at the students and staff of Aalto University. Almost 100 people participated by sharing their own stories or photos and by donating 26,000 euros in total.
Donations help build the future
The campaign allowed donors to target their donations to the University's activities in general or to one of three fields: business, art and design, or technology.
Aalto University focuses on top-quality research and teaching. Supporting the enthusiasm of our students and preparing them for future working life are our most important objectives.
The donations will become part of Aalto University's capital. The donations will be added to the University's funds and invested in capital markets in accordance with the University's investment strategy.
The additional funding generated by this capital income will help the University to remain economically independent and improve the University's capacity for directing resources towards strategic focus areas and develop its activities as a top university. In the coming years, the capital gains will be used to cover around 5 % of the University's annual operating budget.
Donations are still tax-deductible
Aalto University will continue its fundraising even after this current matched-funding campaign. Donations are still tax-deductible for at least the end of this year for private donors as well as companies and organisations. To be eligible for a tax deduction, the donation must amount to at least 850 euros per year and it can be given in several instalments throughout the year.
Aalto University was founded in January 2010 by merging together Finland's top universities of design, economics and technology. Between 2008 and 2011, Aalto University received a total of approximately 200 million euros in capital as donations from Finnish companies, organisations and private persons. The government granted the university 2.5 times this sum in government capitalisation. This fundraising helped the University accumulate an endowment capital of a total of approximately 700 million euros.
The accumulation of the University's endowment capital was ensured by the Federation of Finnish Technology Industries, the Technology Industries of Finland Centennial Foundation, Liikesivistysrahaston kannatusyhdistys ry, Teollisuuden ja työnantajain Keskusliiton (TT) -säätiö, Academic Engineers and Architects in Finland (TEK), The Finnish Business School Graduates and the Confederation of Finnish Industries EK.
Further information:
Ilkka Niemelä, President from 1 July, president@aalto.fi
Coordinator Pirjo Peippo-Lavikka, tel. +358 50 512 2496.